Hindu Girl Converts To Islam Bursts Into Tears While Telling Her Story – Exclusive Video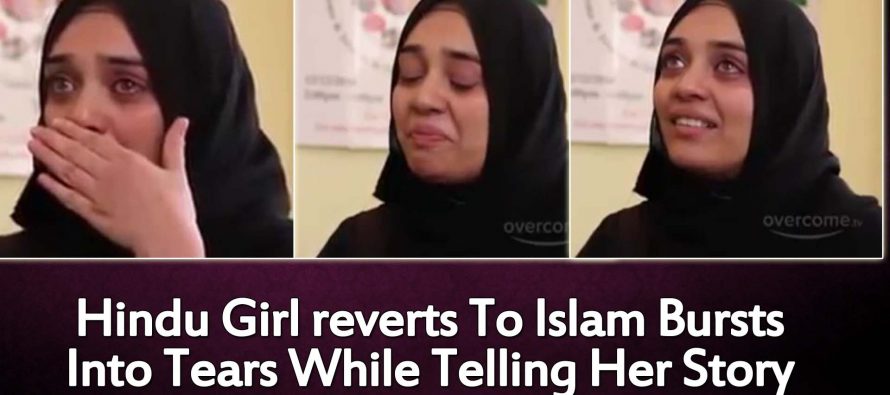 In this day and age Islam at one hand is worlds fastest growing religion but at the same time there are those who are still not aware of the true depth of the religion. Islam for some is merely a belief but for some it's hope and credence. Maryam is an independent girl, she decided to choose Islam as the principle to lead a better life. She belonged to a Hindu family and had always thought that Muslims are not good, because that was the perspective build to her but as soon as she had a chance to interact with Muslims, she realized how beautiful Islam is in every way. She was instantly attracted to the religion and finally embraced Islam after a year of studying it.
https://www.youtube.com/watch?v=oiLw0GHTzCE
...
---