There seems no difference in between the cultural values of Pakistan and India when it comes now to the sex discussion. There was a time when taking such words out publicly was considered as shame but thanks to the modernization in the field of entertainment, our female actresses are not sparing a single chance to earn disgrace for Pakistan.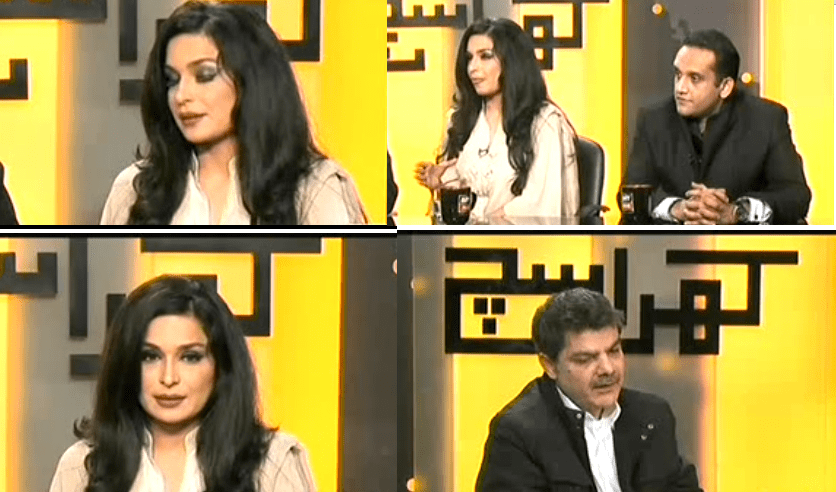 It is only a few hours ago that Meera's tape got leaked in the social media and video sharing sites which left half of the audience blanked. Mubashir Lucman was, however, quick enough to take Meera on board with her husband who denied the reality of the video and declared it as a fake attempt to exploit Meera's overall image. It was here in this show that Meera and her husband, Captain Naveed, declared their marriage which was previously taken as a rumor. Meera justified this video controversy by revealing that she has had been receiving threatening calls which demanded money in return of not leaking this video.
See a complete video here:

Youtube
Youtube
http://youtu.be/LlrYiwEX-M0
This video has left me speechless I guess. Please share your views about it.
Wishes,
Nida Zaidi