Titlee Episode 23 Review – Fast-Paced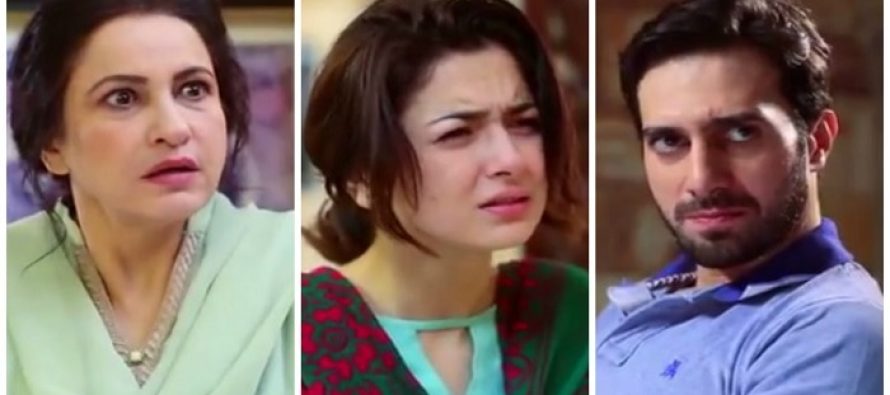 This episode was fast-paced and slightly upsetting. Although all of us who are watching this show wanted Naila to pay for her mistakes but even then somehow watching her suffer so much in tonight's episode made me feel for her. I have to give the writer and Hania Amir credit for showing Naila suffer in such a way that one episode of watching her paying for her mistakes was more than enough! The only thing which was missing from tonight's episode was Naila's thought process which I would have loved to hear. Rehan is clearly insecure and also very aggressive. He is pretty sure that Naila will also leave him like she left Ahmed therefore he completely lost it every time Naila even tried to voice her thoughts. Also, unlike Ahmed, Rehan is not willing to put up with any of Naila's tantrums. He knows only too well that Naila has no one to turn to therefore he is making things even more difficult for her. Right now the tables have turned completely, Naila is getting the treatment which she used to give Ahmed and Ahmed is getting the kind of love and attention which he always gave Naila. Also, it was great watching Ahmed treat his wife with the same respect and value her just as much as he valued Naila. He has always been shown as someone who was quite capable of loving someone and now that he is getting the same kind of love in return he couldn't be happier. It is however funny that he is no longer as dark as he was when he was married to Naila 😉
The change in Naila's personality was translated on screen flawlessly by Hania Amir. There are very few newcomers who manage to portray the character they are playing on screen as faultlessly as her. Her body language and outlook in particular were right on point. She really did look like someone who was going through hell and had no time to look after herself. Hania Amir is bound to be a success because she isn't only a brilliant actress but she is also one of those very few actresses who are very comfortable in their own skin. Although Emaad Irfani can be very unconvincing at times but tonight he was actually terrifying as Rehan! You could completely see why even someone like Naila was so scared of him.
The way Rehan forced Naila's mother to leave showed he could see who was actually responsible for everything Naila did wrong. Rehan has turned out to be Naila's worst nightmare come true. Zimmi's comeback is an interesting addition to the story. The story could have ended with Naila asking Ahmed and his family for forgiveness and getting out of this abusive marriage but even the next episode does not look like the last one. The preview of the next episode looked alarming. I hope that they do not kill Naila's character in the last episode. The writer has definitely made an example out of Naila's character and shown that you don't get away with hurting and exploiting people who genuinely love you and that ultimately what goes around comes around. Ahmed has also been rewarded for being an incredible human being therefore I am not sure what more there is to show!
How many of you watched tonight's episode? Do share your thoughts about it.
...
---