Netizens call out the very talented and handsome actor of our Film and Television industry Sheheryar Munawar. Recently, Shehryar took to his Instagram, to spread the message related to Corona after severe surge in the cases and the death toll.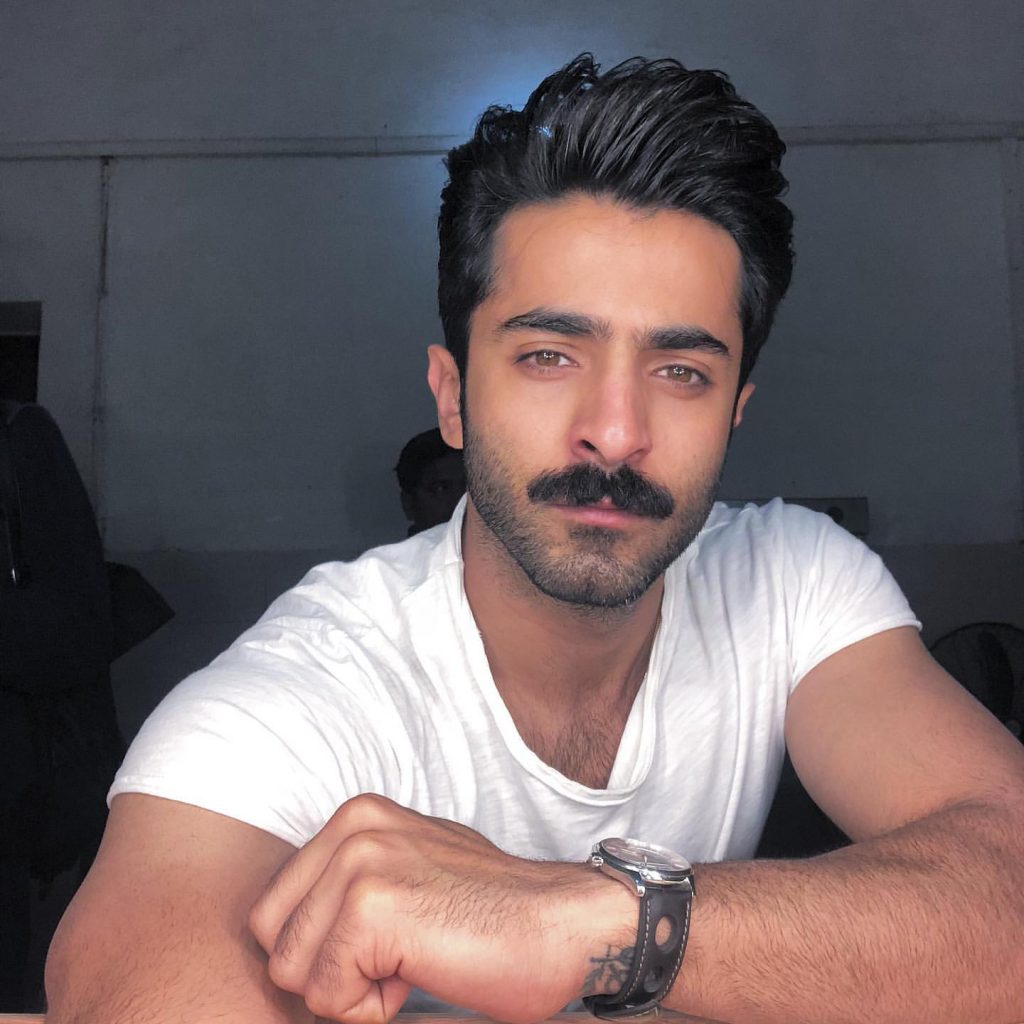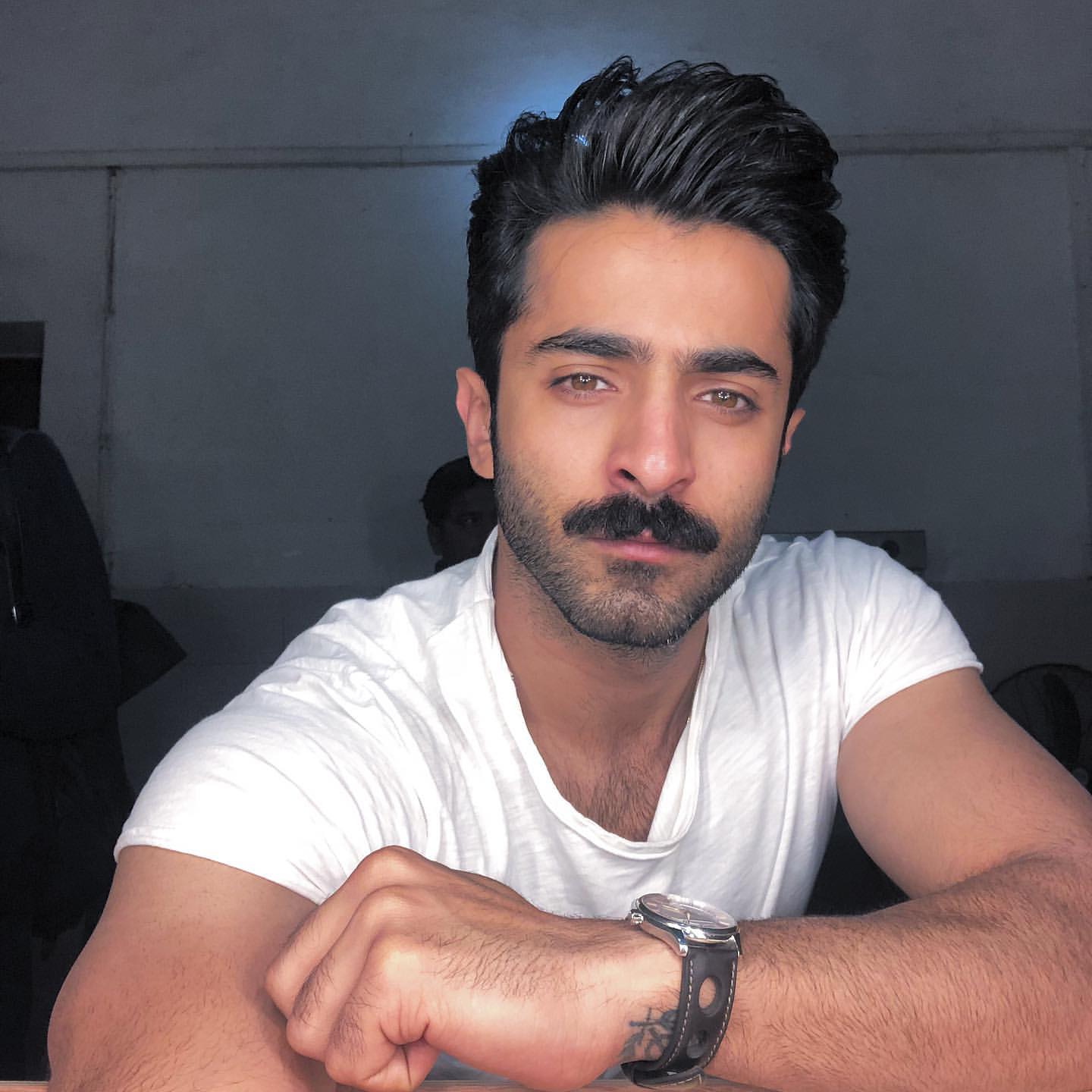 He said, " highest number of death recorded in Pakistan since the pandemic has hit the country with third wave"
He further urged fans to follow all the SOP's due to the alarmingly threatening surge in covid – 19 cases.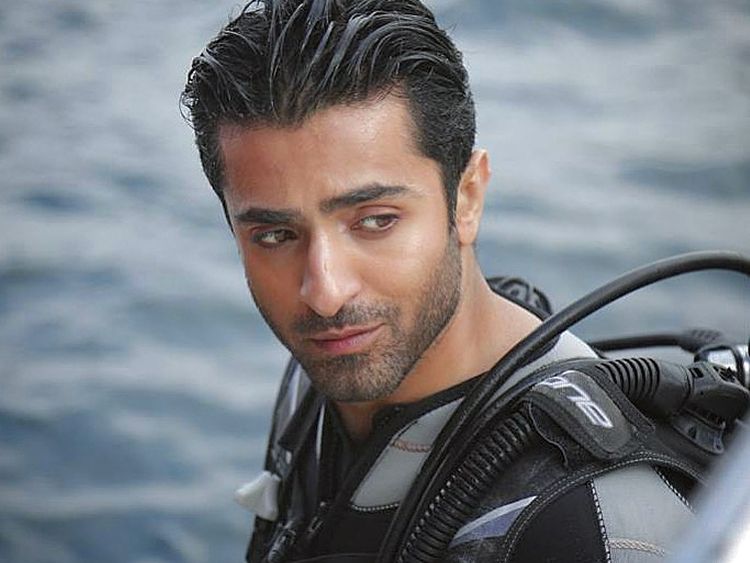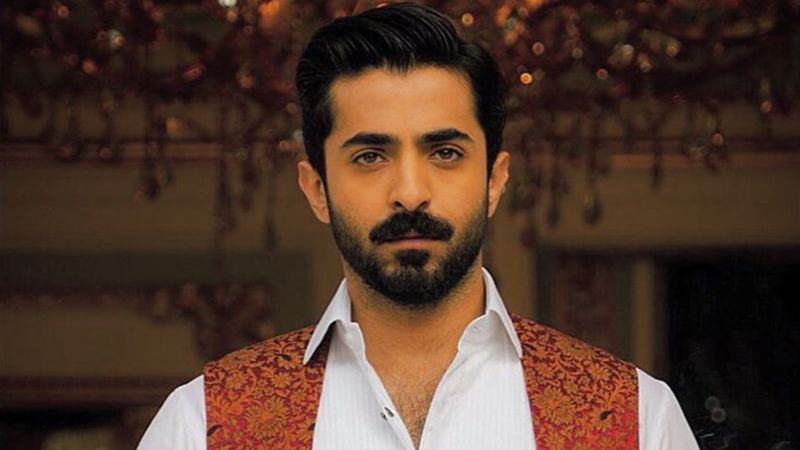 To his this preaching, netizens got angry. They didn't seem to buy his preaching regarding following the covid -19 SOP's because they thought that he himself recently attended the birthday bash of Actor and Surgeon Fahad Mirza where the guests were seen sitting on a limited place with zero SOP's .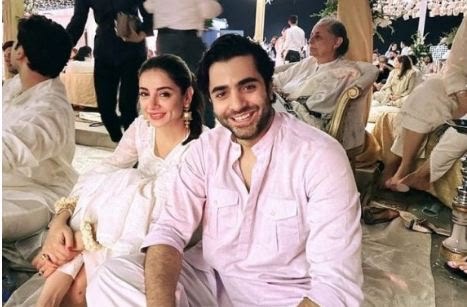 An internet user commented, " you should preach what you practice yourself. Not only her, but a lot of fans have said the same.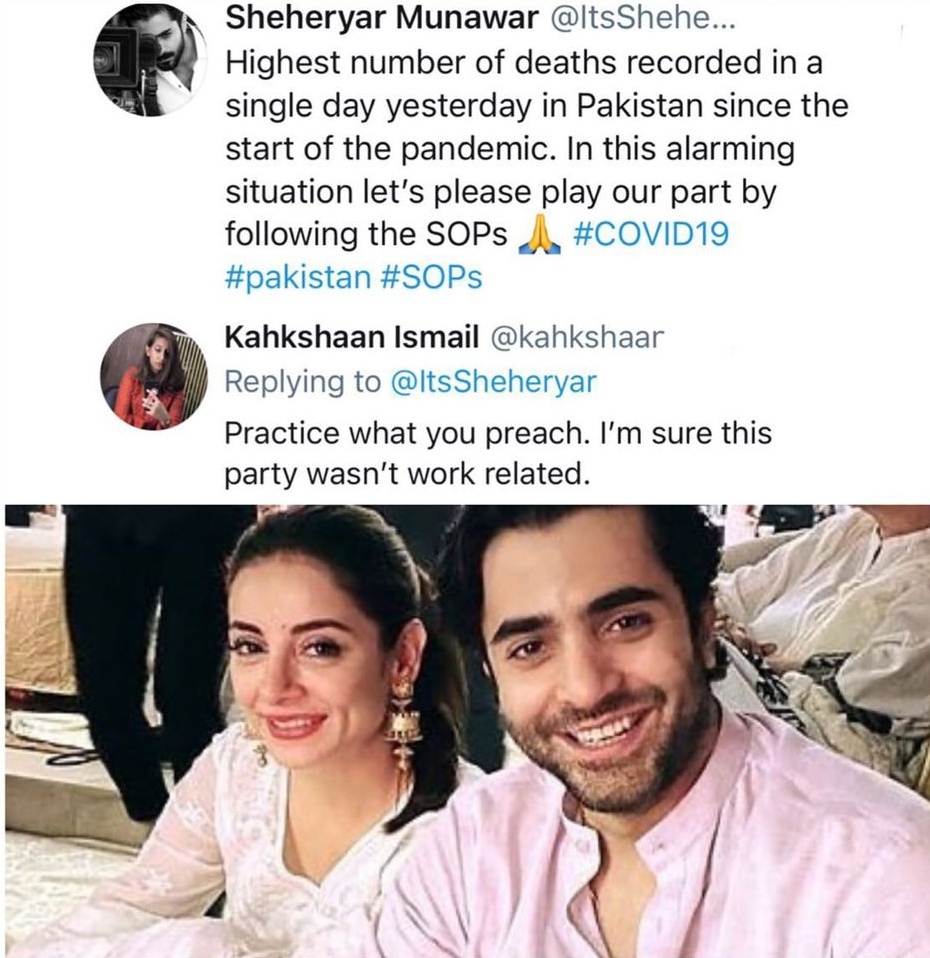 Sheheryar Munawar has also posted an explanation regarding it. In explanation he's saying he has accepted the invite last week and he was compelled to attend that as per commitment.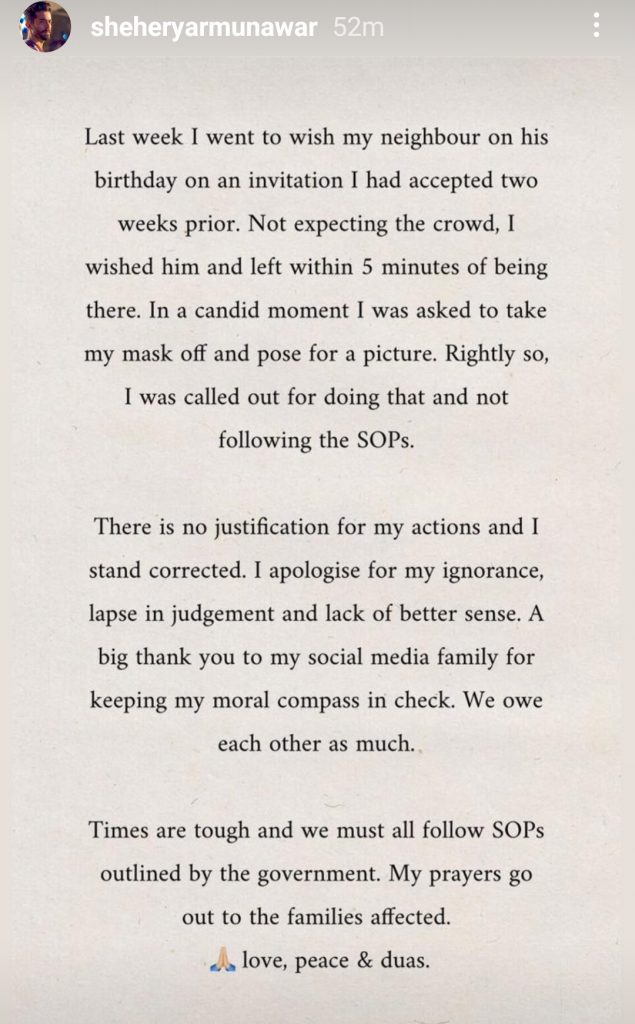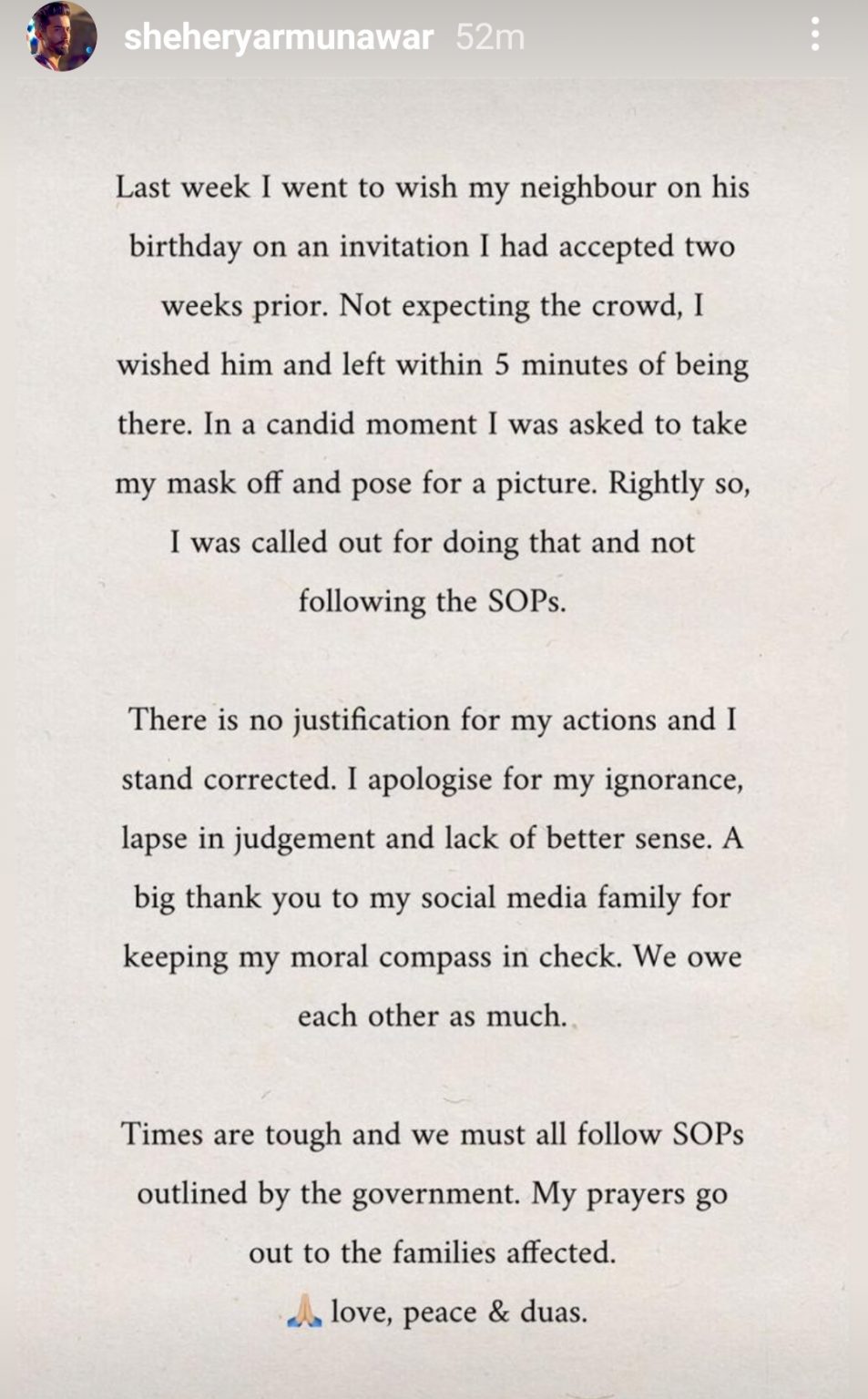 Here are all the comments of public.