An individual's style of dressing plays an important role in enhancing his/her personality. It is rightly said that "a man is known by his dress and address". An individual's dressing sense speaks volumes of his character and personality.
Our celebrities pays special heed towards their dressing and styling because in the life of celebrities outlook plays the most vital part and our celebrities try their best to show the best version of themselves.
Sajal Aly is one of the most famous and acknowledged actresses of recent times. She has worked in a number of dramas, photo shoots and ads, she has also attended many events wearing beautiful dresses. Here we have selected 10 most beautiful dresses worn by Sajal Aly:
Enchanting Maroon Ensemble
Sajal wore this Beautiful Maroon colored dress adorned with traditional styled embroidery giving away festive vibes to everyone.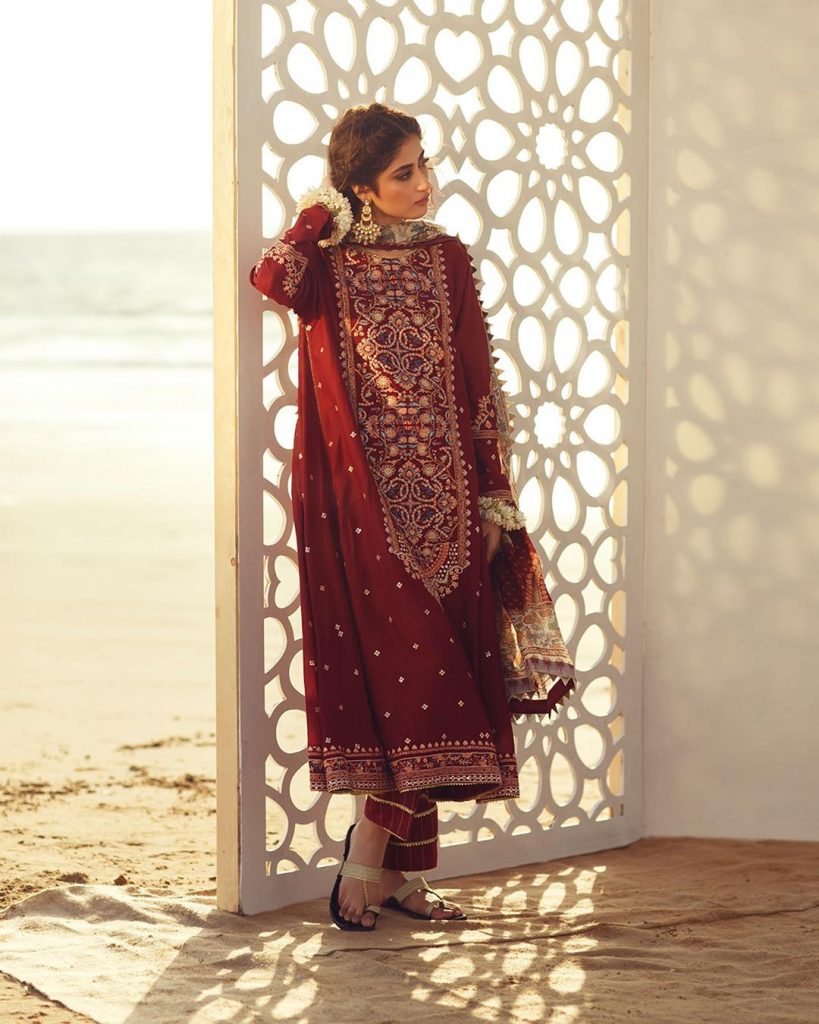 Ivory Colored Shalwar Suit By Qalamkar
Sajal wore this beautiful ivory colored dress during a shoot for Qalamkar official and she looked absolutely stunning in this desi look.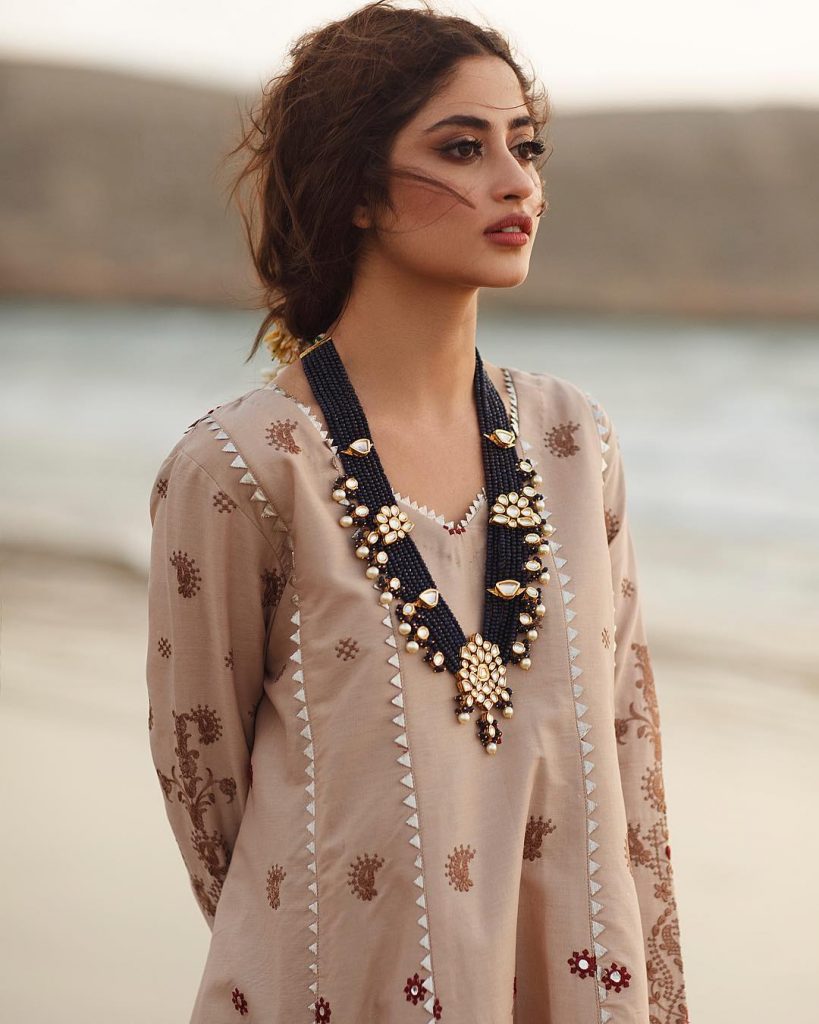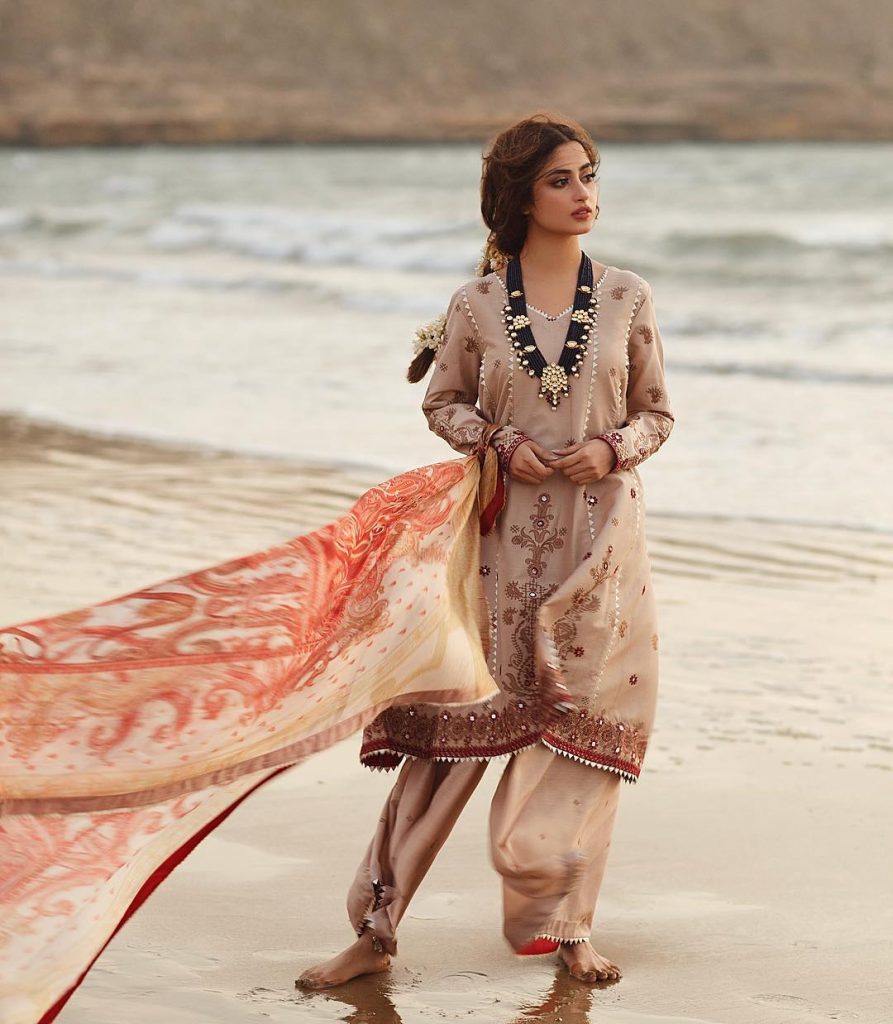 Plain Black Dress With Fancy Red Dupatta
Sajal Aly wore this classic combination of red and black on Sadia Ghaffar's wedding. Sajal wore plain black dress with fully embroidered red and green dupatta.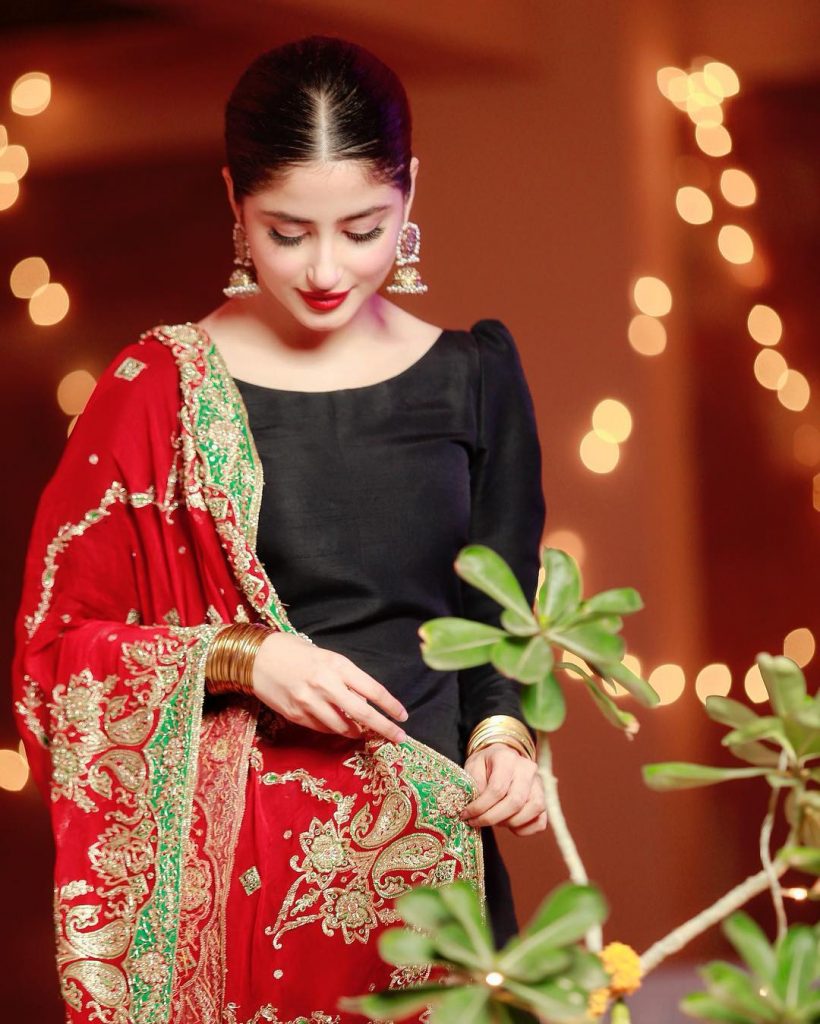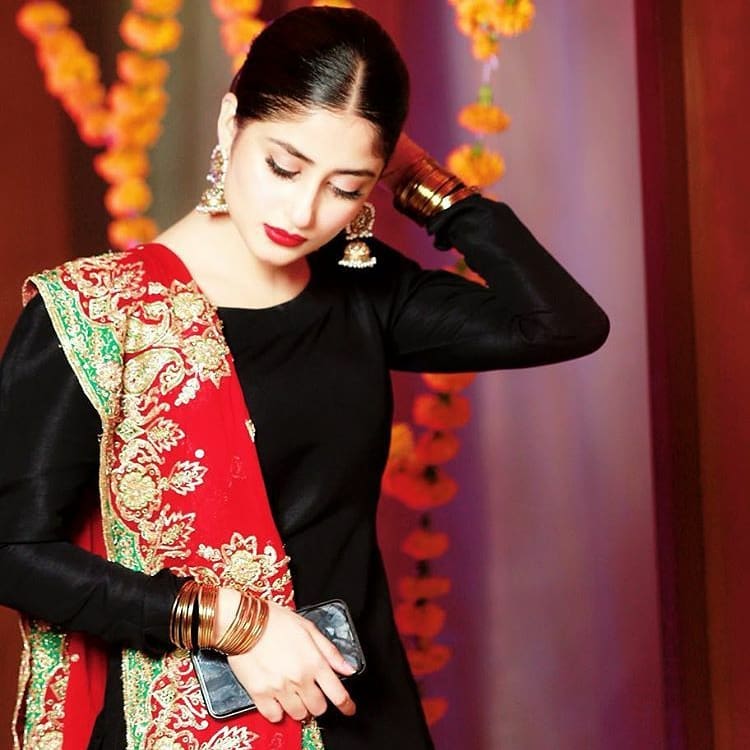 Pastel Green Lehnga Choli By Laam Official
Sajal is looking like a vision in this beautiful pastel green lehnga choli with golden details designed by Laam Official.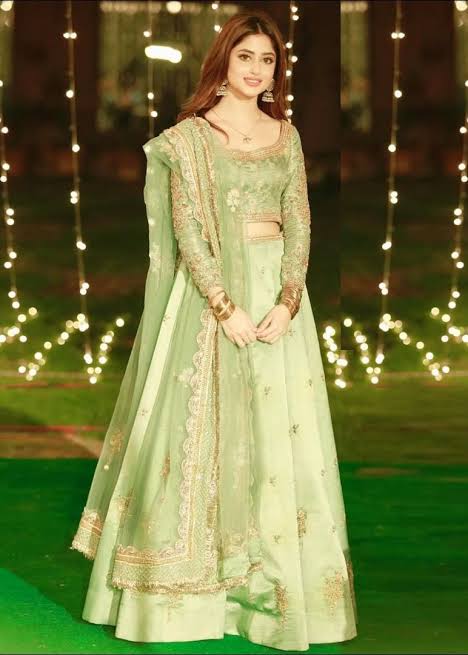 Rust Colored Bridal Dress By Nomi Ansari
Sajal Aly wore this beguiling rust colored bridal attire during her shoot for a project and we must say that she totally rocked this Desi Bride look.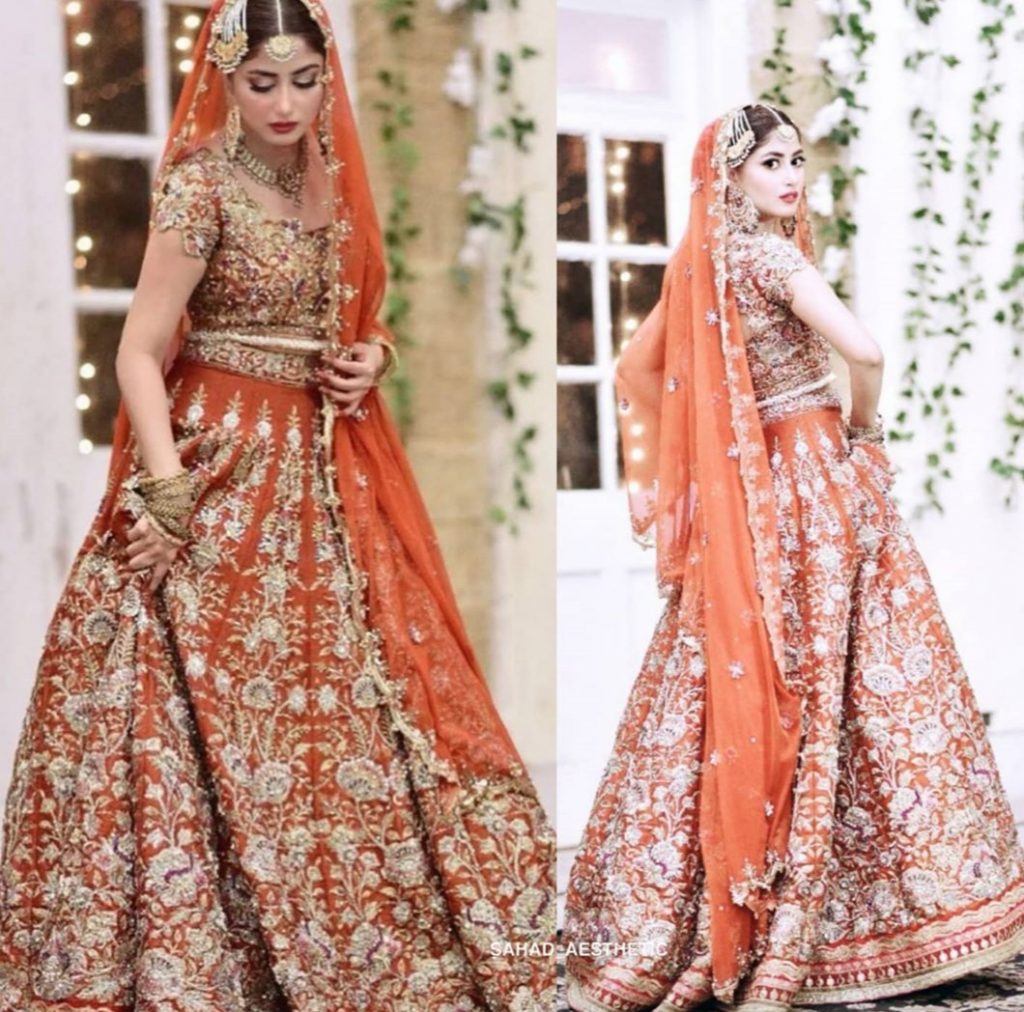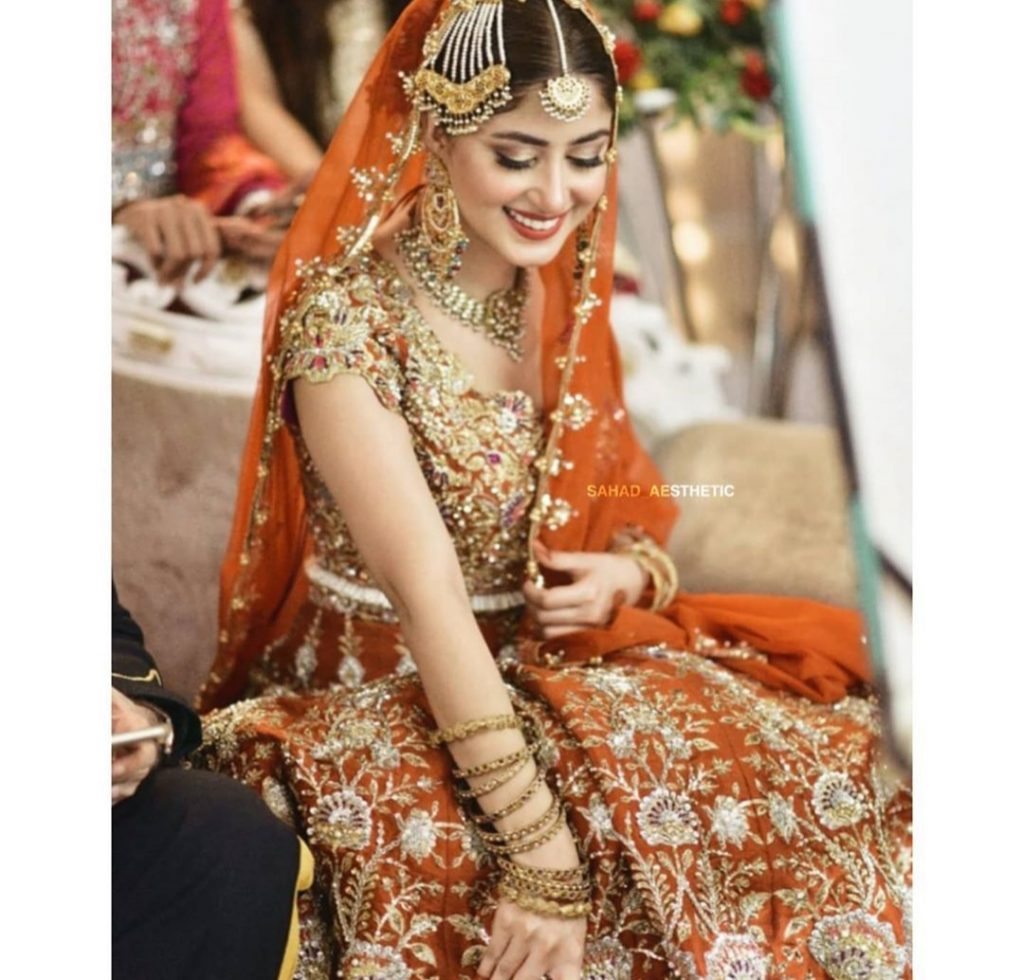 Black Trouser and Shirt with Golden Embroidery
Sajal wore this classic all black dress with golden embellishments and black net dupatta by Laam official and Sajal Aly is surely rocking this look.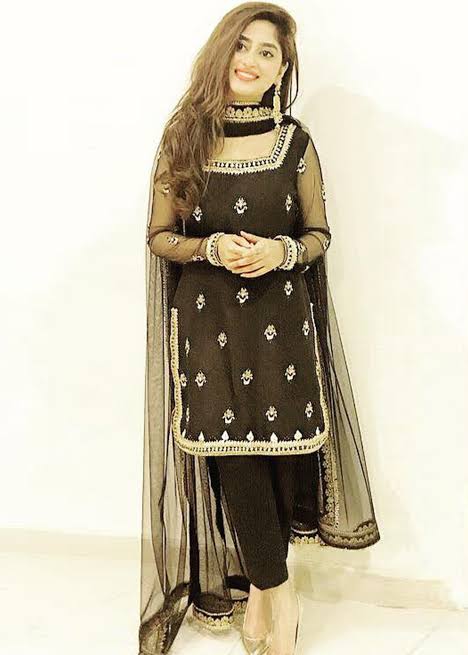 Regal white by Umar Sayeed Couture
Sajal Aly looked ethereal in this all white beautifully embroidered dress by Umar Sayed Couture.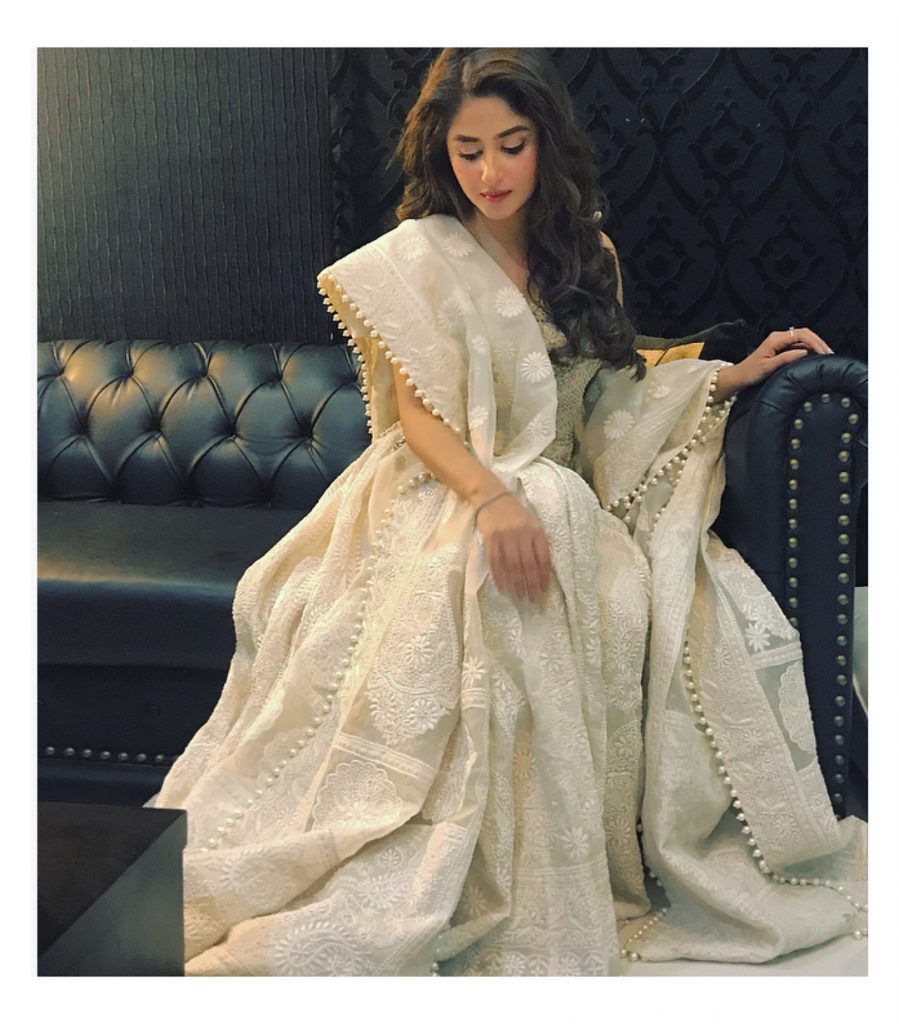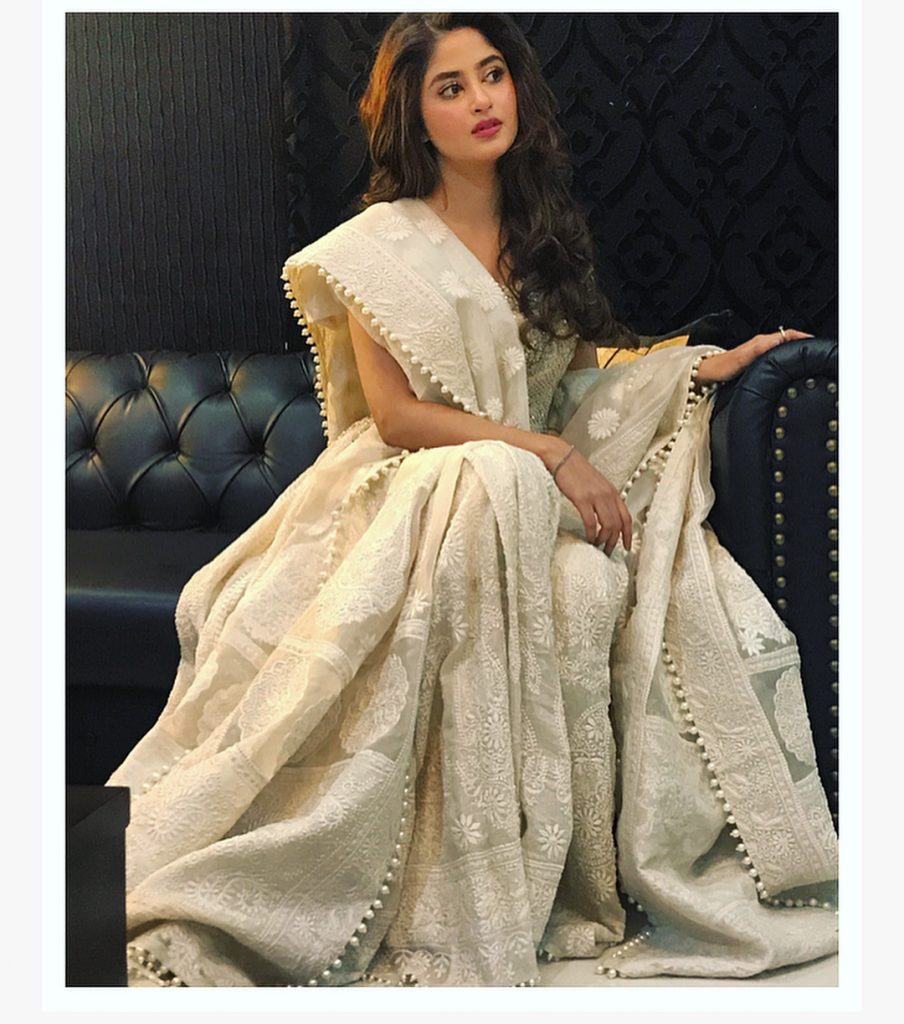 Beautiful Formal Number By Umar Sayeed Couture
Sajal Aly wore this beautiful formal ensemble designed by Umar Sayed Couture at Zara Noor Abbas's reception and is surely looking like a vision.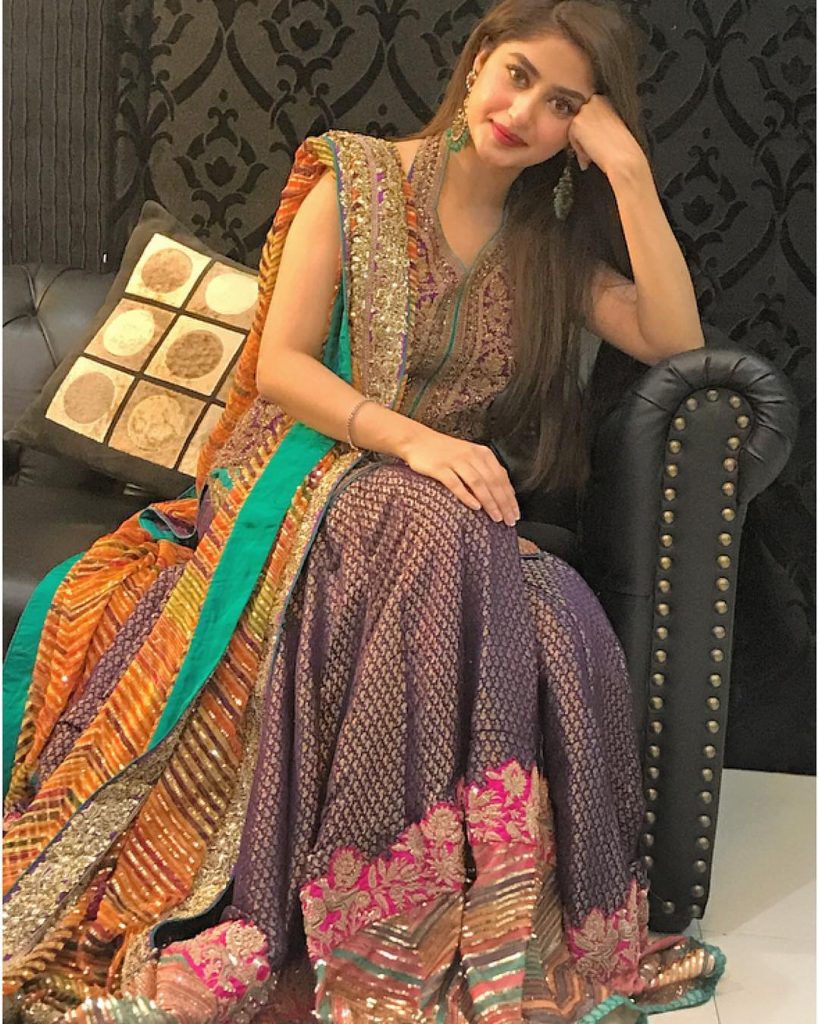 White Fancy Full Length Peshwas
Sajal wore this full length white colored peshwas with silver embellishments during the shoot of her drama serial O' Rangreeza. This beautiful dress is designed by Faiza Saqlain.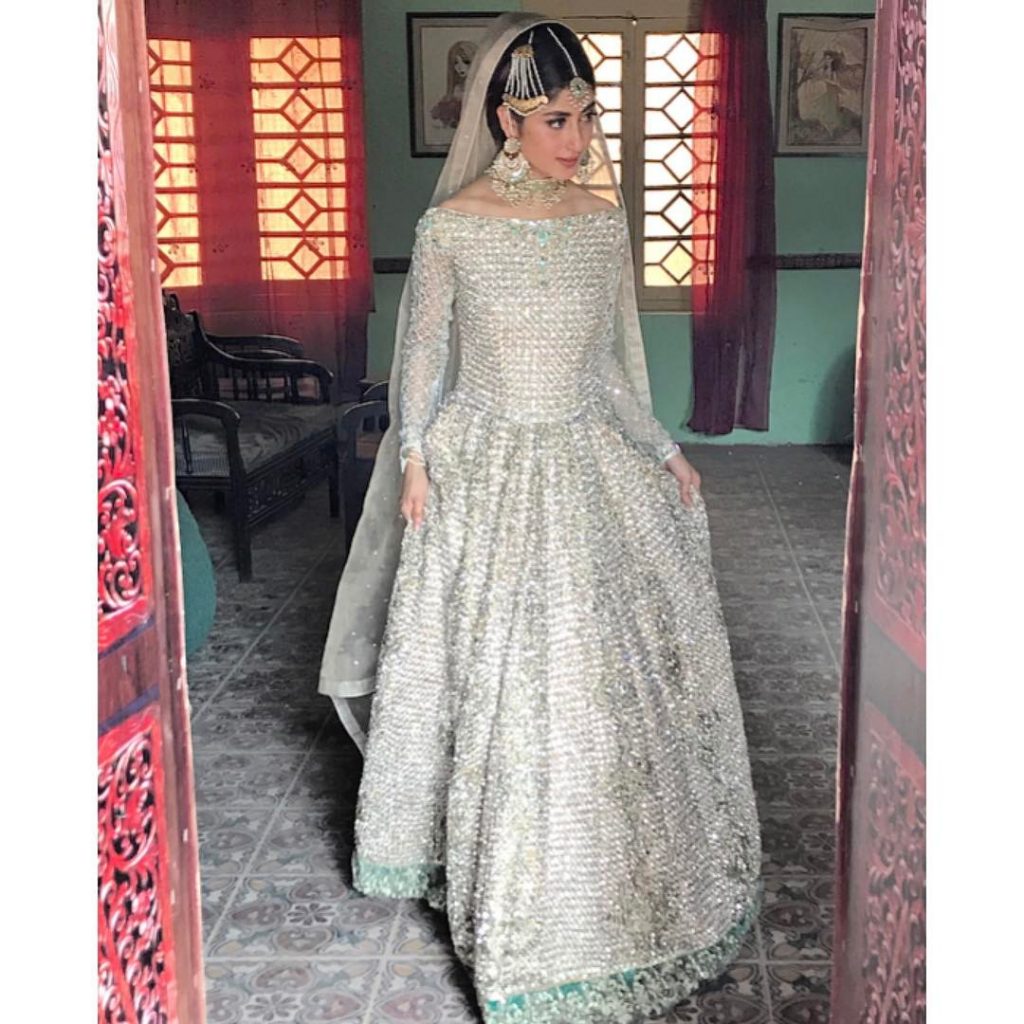 Full Length Cream Colored Ballerina Gown By Nomi Ansari
Sajal Aly wore this full length cream colored ballerina gown at HUM Awards. This beautiful ensemble is designed by Nomi Ansari. It was a plane dress with the top adorned with pearls, Sajal Aly looked regal in this attire by Nomi Ansari.