There is no denying the fact that the Pakistani drama industry boasts a multitude of exceptional actors. Yet, regrettably, these actors do not always get the opportunity to exhibit their remarkable talents. However, this season's dramas have afforded these actors the chance to truly shine, with many unconventional characters and narratives. These characters and dramas have unleashed the brilliance of some of the most gifted actors in the industry. A few of these actors have surprised the viewers with their choice of characters, captivating audiences with their extraordinary performances.
A captivating performance is distinguished by its lasting impact on the viewers. Such performances possess the extraordinary ability to reshape viewers' perceptions not just of the character portrayed but also of the entire narrative. They display a rare authenticity while simultaneously commanding an intense presence on screen.
Muhammad Ehteshamuddin
(Kabli Pulao)
Right now in the world of Pakistani dramas, one actor who stands out as the most adored and frequently discussed is none other than Muhammad Ehteshamuddin. He has captivated the viewers' hearts with his stellar performance in "Kabli Pulao" which goes beyond mere acting. His performance and character have become the most integral part of the narrative. The only reason the viewers are able to connect to this character on a human level is because of the effortless and heartwarming portrayal. This authenticity coupled with an undeniable on-screen charm elevates this performance to the realm of the truly captivating one. Muhammad Ehteshamuddin, through his exceptional performance in "Kabli Pulao" right from the get-go, has single-handedly reshaped the term 'hero' in the Pakistani drama industry. His performance has left an unforgettable mark on the viewers that will resonate for years to come. His impressive portrayal has not only shattered the stereotypical mold of the hero but has also introduced a refreshing complexity and depth to the character.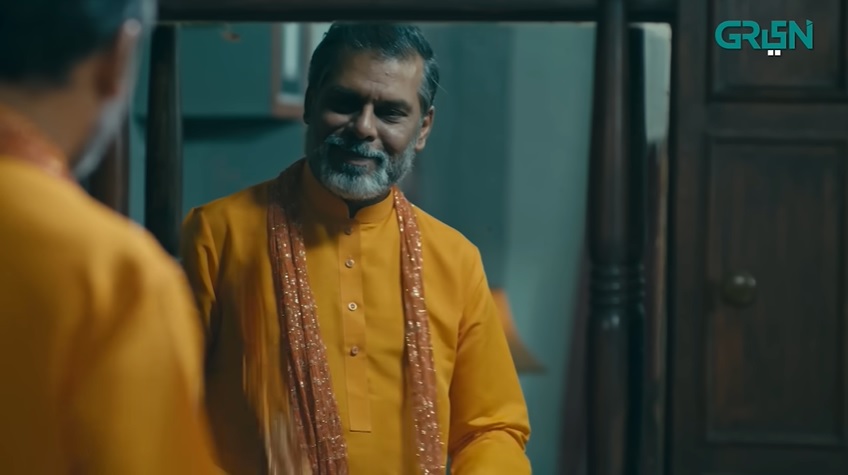 Much of the love the viewers feel for Haji Mushtaq is due to this apt portrayal. Every nuance, every emotion, and every moment has been so skillfully portrayed that it evokes organic and immediate responses from the viewers. The viewers feel as if they are walking in the character's shoes, feeling Haji Mushtaq's highs and lows, and empathizing with his experiences. Through his masterful performance, he skillfully navigated Haji Mushtaq's gradual evolution which has been the most endearing element of the narrative. This performance has given Muhammad Ehteshamuddin a new standing in the realm of acting and a new introduction as well.
Sabeena Farooq
(Kabli Pulao)
Sabeena Farooq has unquestionably demonstrated her exceptional acting talent with her remarkable performance as Barbeena. Her depiction of Barbeena is nothing short of extraordinary, breathing life into a character that is both unique and endearing. She has skillfully captured the essence of the character, allowing the audience to relate to and feel for Barbeena on a deeper level. Her performance is a testament to her dedication and artistry, as she effortlessly embodies the unique qualities and quirks that make Barbeena such a standout character. What truly sets this portrayal apart is her ability to infuse Barbeena with a genuine sense of individuality. Barbeena is not just a two-dimensional character; she has a complex and multi-faceted persona, brought to life by Sabeena's nuanced acting. Every gesture, every posture, and every movement she has made throughout contributed to Barbeena's identity.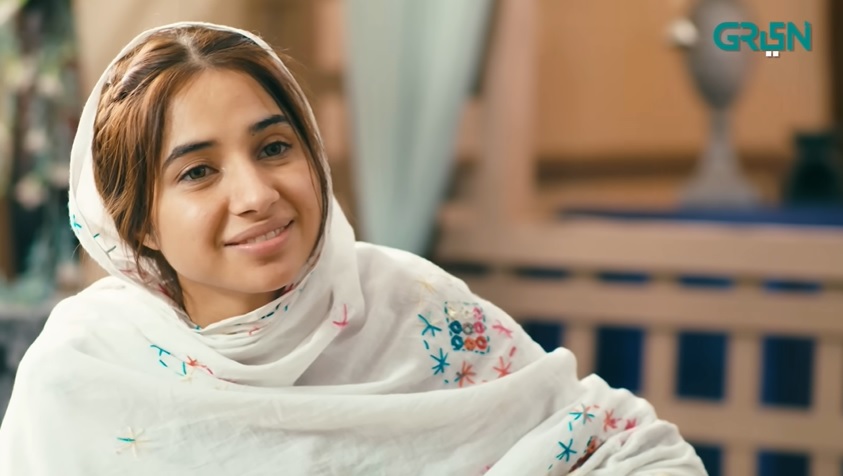 Furthermore, Sabeena's performance shows her versatility as an actress. She navigated effortlessly between the various emotions and nuances required for the role, whether it was moments of laughter, heartache, or confusion. Her ability to convey the inner world of Barbeena through her acting is a testament to her profound understanding of the character. Her natural ability to capture the essence of the character's language with authenticity is an additional advantage, making Barbeena a character that felt not only relatable but also authentic. Sabeena Farooq has ensured that Barbeena's childlike purity does not get lost in translation. Sabeena Farooq's genuinely heartwarming smile has also been the perfect reflection of her character's warmth and charm. It has become a signature element of her performance. Sabeena's performance in "Kabli Pulao" has established her as a serious performer and will open new doors for her.
Nadia Afgan
(Kabli Pulao)
Nadia Afgan has consistently showcased her remarkable versatility and acting finesse throughout her career. Her captivating screen presence allows her to shine brightly every single time, regardless of the character she takes on. Shamim is a character with a rich and multi-layered history and a complex present. It is a role that demands the ability to convey a wide range of emotions. It is also the kind of role that could have been lost in translation due to its complexities. However, Nadia Afgan has meticulously ensured that she translates Shamim's strengths, weaknesses, vulnerabilities, fears, and unfulfilled desires onto the screen in the best way possible. She has achieved a level of perfection that makes the viewers feel everything Shamim has been through and is going through at the present moment.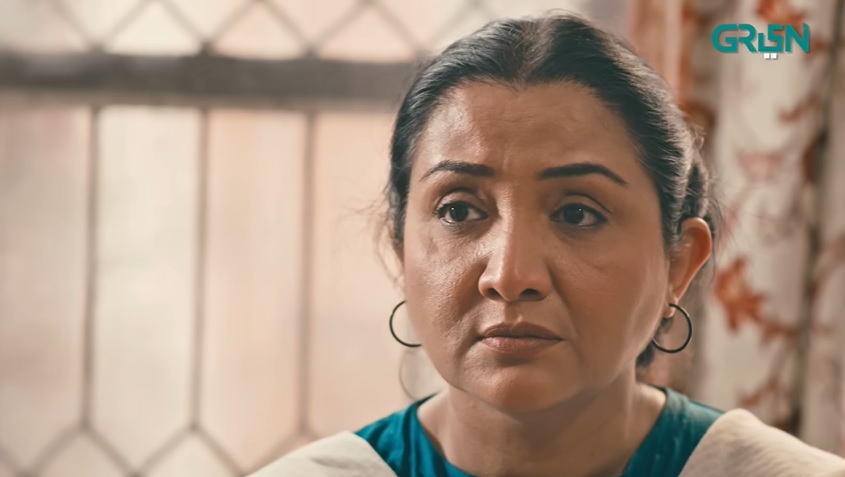 Nadia's portrayal of Shamim has a certain enigmatic quality, the "x factor," which only exceptional actors like her bring to the table. Shamim has my undivided attention mainly because of this performance even though Haji Mushtaq and Barbeena are amazing enough to be the single most focus!
Sohail Ahmed
(Jeevan Nagar)
Sohail Ahmed possesses an unmatched range and depth as an actor. He is capable of seamlessly immersing himself in a multitude of diverse roles. Whether he's portraying a comedic role with perfect timing and wit or delving into a dramatic character with profound intensity, he never fails to impress. "Jeevan Nagar" gave this acting maestro the perfect opportunity to showcase his exceptional acting skills. He plays two completely different characters in the drama and has nailed both of them. Both these well-crafted characters have their unique personalities, motivations, and interactions. Babbar Shah and Lalli Guru have nothing in common except for the indelible mark they leave on the hearts and minds of the viewers owing to Sohail Ahmed's exceptional portrayal.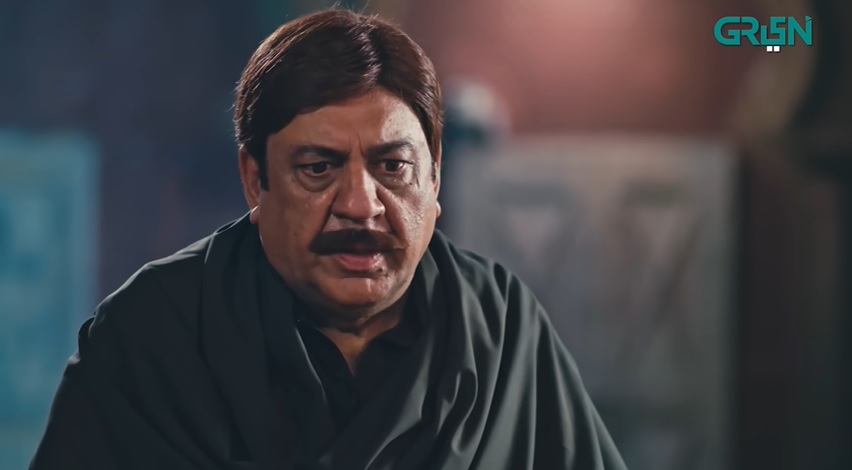 Each one of these characters presented a unique challenge to the actor, requiring him to metamorphose into entirely different versions. Sohail Ahmed's compelling performances in both these characters make him the star of the show. His performance is the driving force behind "Jeevan Nagar's" success and the mark it leaves on the viewers. This is another one of those captivating performances that will be remembered for a long time. Sohail Ahmed's performances in "Jeevan Nagar" are a master class in the art of acting. He continues to inspire and awe.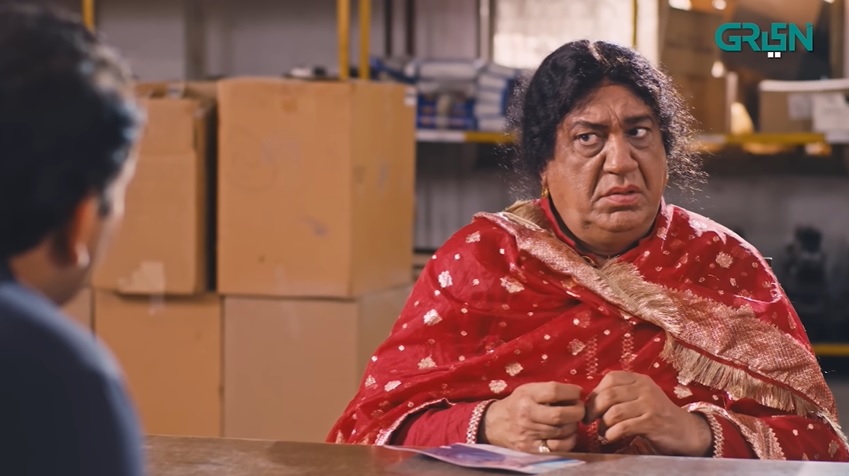 Saqib Sameer
(Kabli Pulao & Jeevan Nagar)
Saqib Sameer is playing not two but actually three important supporting roles in "Kabli Pulao" and "Jeevan Nagar". In "Jeevan Nagar" his ability to seamlessly transition between both his distinct roles goes to show his remarkable acting prowess. Although his track or character in "Kabli Pulao" isn't the best part of the drama, the fact that he makes you loathe his character goes to prove what an exceptional actor he is.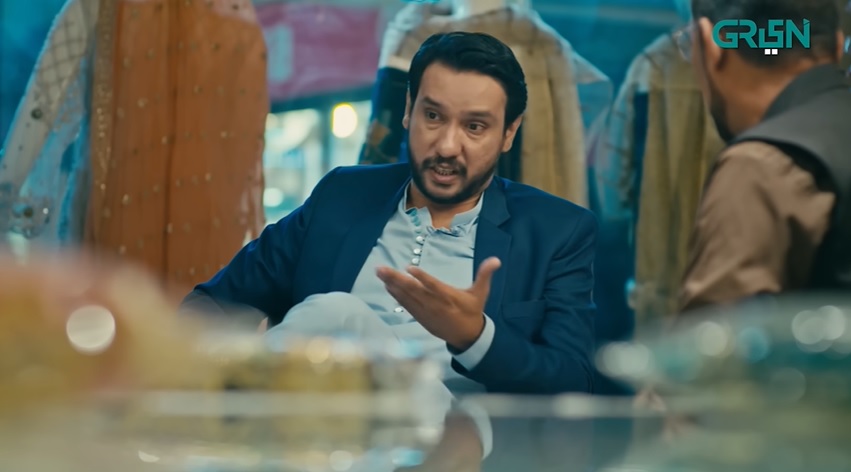 Saqib Sameer has truly immersed himself fully into the skins of his characters, breathing life into them. Therefore, any list or discussion about captivating performances would remain incomplete without the inclusion of Saqib Sameer. His performances this season are a testament to his impressive talent and unwavering commitment to his craft.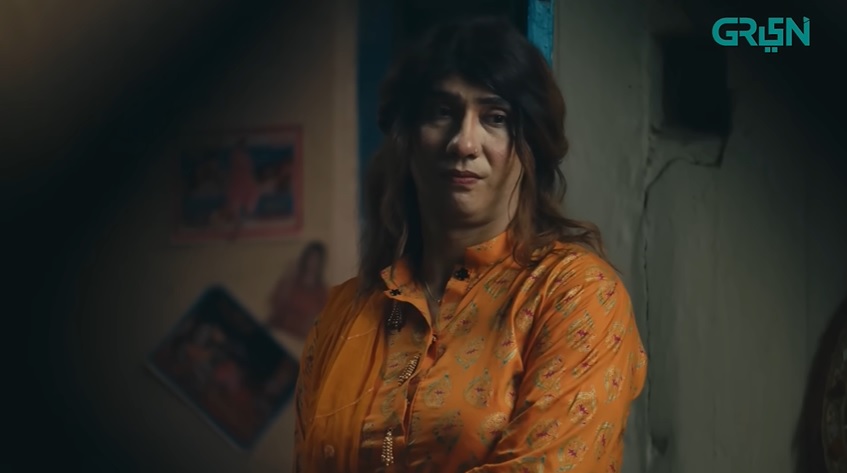 Rabia Butt
(Jeevan Nagar)
Rabia Butt's brief but impactful acting career has been marked by a remarkable commitment to diversity in her roles. With each project she takes on, she chooses to play a character distinct from the last, ensuring that she is not typecast. Most importantly, she has skillfully avoided falling into the trap of typecast 'bechari' roles that often plague Pakistani actresses. In "Jeevan Nagar," Rabia Butt is enacting the character of an independent woman with an assertive and commanding personality. Munni stands out as a refreshing novelty within the context of "Jeevan Nagar's" narrative landscape. Her interactions with all the other characters in the drama are an absolute treat to watch.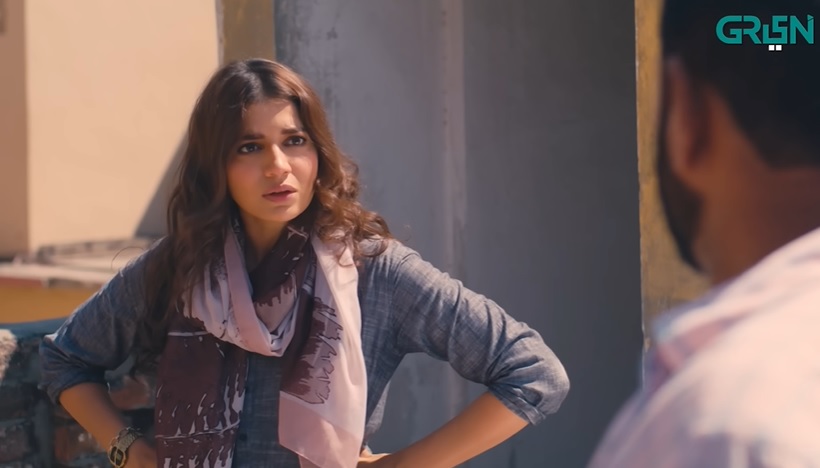 The scenes involving Munni and Babbar Shah in "Jeevan Nagar" are truly distinctive; primarily due to the unconventional on-screen dynamic these two characters share. While they may not officially be a couple within the storyline,the narrative hints at Babbar Shah's evident attraction towards Munni, and Munni herself seems to find him fascinating. Through their remarkable acting skills, the actors breathe life into their respective characters, effectively conveying the depth of emotions and the subtle nuances of their budding relationship. Rabia Butt brilliantly translates Munni's multifaceted character, capturing every aspect with finesse. Munni's confidence radiates through Rabia's performance, as she effortlessly embodies the character's self-assured demeanor. Moreover, Rabia skillfully conveys Munni's sensitivity, intelligence, and insightful nature. The fact that her portrayal resonates effortlessly makes her the perfect fit for the character.
Ali Rehman Khan
(Guru)
Ali Rehman Khan made an important career choice by choosing to play a challenging character in "Guru", marking a pivotal moment in his acting journey. This decision provided him with an opportunity to demonstrate his mettle as a serious and versatile actor. Through his performance in "Guru", Ali Rehman Khan managed to break free from preconceived notions about his acting abilities, delivering a performance that got recognition and appreciation from both critics and the general public.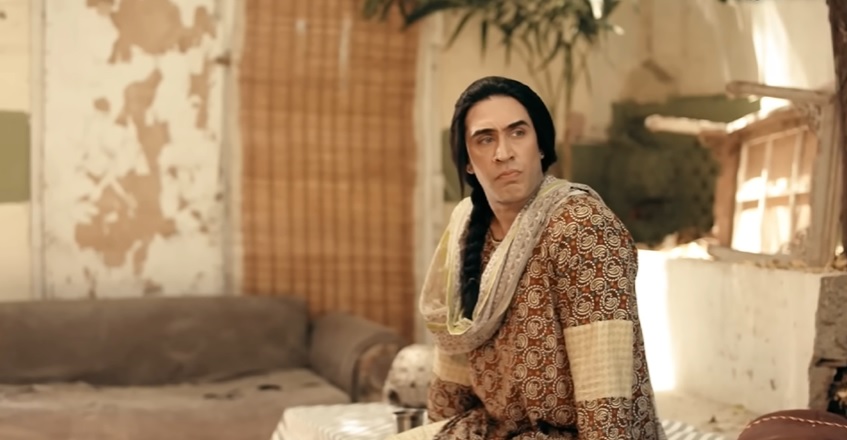 Ali Rehman Khan has brought out the best in his character in a way that captivates, inspires, and leaves a lasting impression. His interactions with other actors feel genuine and unscripted, adding depth and a realistic touch to the narrative. Ali Rehman Khan's performance highlights Sattar's nurturing and motherly instincts and makes the audience view parenthood from a completely different perspective. His performance in this particular aspect deserves special recognition. Ali Rehman has truly embodied his role in its true essence, allowing the audience to feel the depth of his character.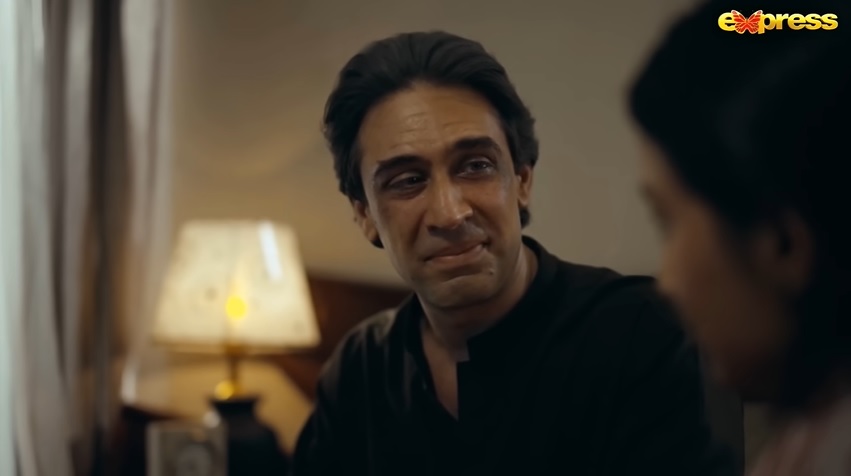 Syed Ahmer Hussain
(Guru)
Syed Ahmer Hussain's incredibly fitting and powerful performance in Guru remains regrettably underappreciated. As Surraya, Ahmer Hussain managed to seize the viewers' attention right from the beginning and now as Salman he continues to give a performance that hits all the right chords. The fact that this character is beautifully written definitely adds to its appeal. However, Ahmer Hussain's performance has definitely given it the edge it needed to truly stand out in the crowd. It is always heartening to see a relatively new actor taking on a role that is not conventional and excelling in it. His apt portrayal has injected life and vitality into the central narrative. He has elevated the character he is playing by highlighting its positive elements. He has proven that he was the ideal choice for playing this role. I am waiting to watch him in other quality projects in the future as well.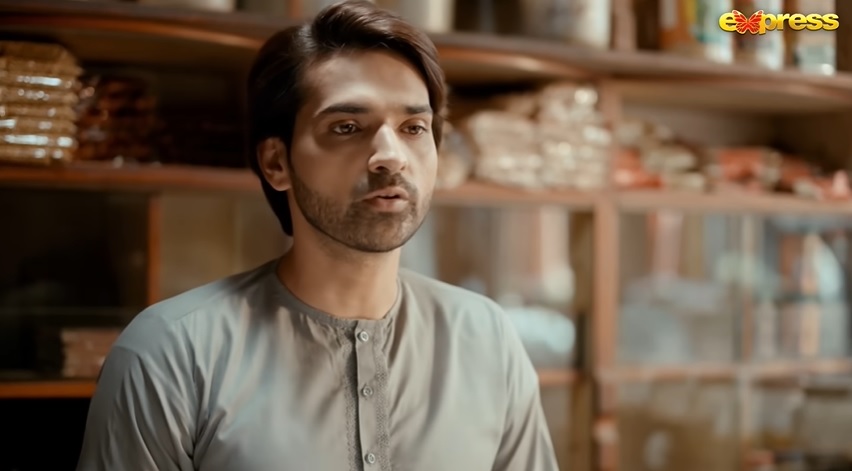 Mawra Hocane
(Neem & Nauroz)
Although, Mawra Hocane has been mindful of the kind of characters she plays in dramas for quite some time now but this season the dramas she chose to be a part of solidified her reputation as a truly dedicated and accomplished performer. Her characters in "Neem" and "Nauroz" both mark a significant turning point in her career that is poised to unlock exciting new opportunities. Her characters in both these dramas and their journeys are unconventional. The fact that both these dramas literally rest on Mawra Hocane's shoulders makes her eligible to be on this list.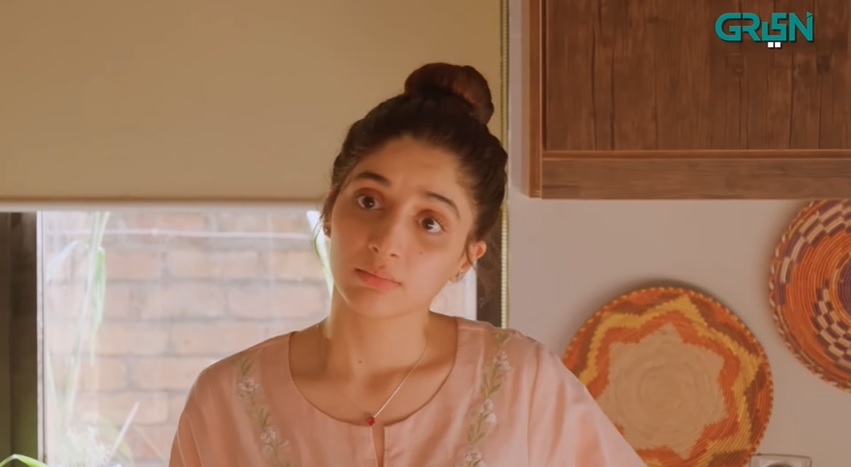 Even though "Neem's" story for now is raising many eyebrows, Mawra's performance still has the power to captivate viewers, elicit empathy, and give them a reason to tune into this drama every week. In "Nauroz" she has breathed tangible life into a character that is not easy to translate on screen. Her effortless portrayals in both these dramas show her dedication to the craft. You find yourself feeling for Zimal even when her actions and decisions frustrate you. So, it would not be wrong to say even when the script fails, Mawra's performance saves the day.
Affan Waheed
(Meher Mah)
Many of the readers might find Affan Waheed as an unexpected addition to this list but I genuinely feel that his inclusion is an absolute must considering how beautifully he has portrayed a character that is not complex or challenging but is definitely a rarity in Pakistani dramas. Rohail is a well-brought-up, decent, and caring young man who exudes elegance; a feature which is sadly usually not reserved for men in Pakistani dramas! Affan's performance in "Meher Mah" is both charming and admirable. His on-screen presence in the drama is captivating, compelling the viewer to remain engaged and invested in his track. Affan Waheed's portrayal and his character is easily the best thing about "Meher Mah".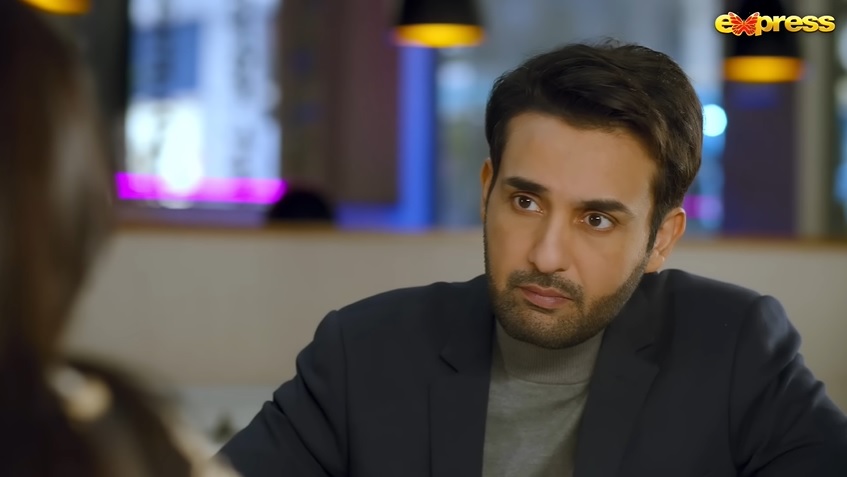 Final Thoughts
These captivating performances have proved that characters with compelling narrative arcs give actors the chance to evolve alongside their characters. The journey of a character, from the beginning to the end, can reflect the actor's own development as they explore different aspects of the role. This allows actors to demonstrate their range and versatility, creating an engaging and realistic portrayal. Also, the kind of on-screen dynamics these characters have with each other makes a great deal of difference. The chemistry as well as the dynamics between different characters can elevate the quality of acting because actors feed off each other's energy and responses. These interactions can generate powerful emotional moments that leave lasting impressions.
These performances have been completely successful in evoking genuine emotions, leaving a deep-seated mark that lingers long after the final scene. Which one of these performances has moved you? Please feel free to add more names to the list.