Most of the Pakistani celebrities have been enjoying marital bliss for many years and they continue to go strong. However, there are others who were not lucky enough to make the right decision at the right time. These celebrities have also talked about the reasons for their divorce in different interviews. There are others who feel that they do not need to explain themselves to anyone and try to keep their personal life private. Some of these marriages ended too quickly for different reasons.
Here is a list of those Pakistani celebrities whose marriages ended too soon.
Arij Fatyma
Arij Fatyma is perhaps the only Pakistani celebrity whose marriage only lasted a few days. She got married at the peak of her career. She got married to Faraz Ahmed in an intimate ceremony but only 10 days after this union, she was divorced. She took to Facebook to share the reasons for this divorce. Arij said that family differences were the main reasons but many people believed that there was more to the story. Many people shared details about Faraz Ahmed's personal life which made it clear why this marriage did not last long. Arij Fatyma moved on and is now happily married.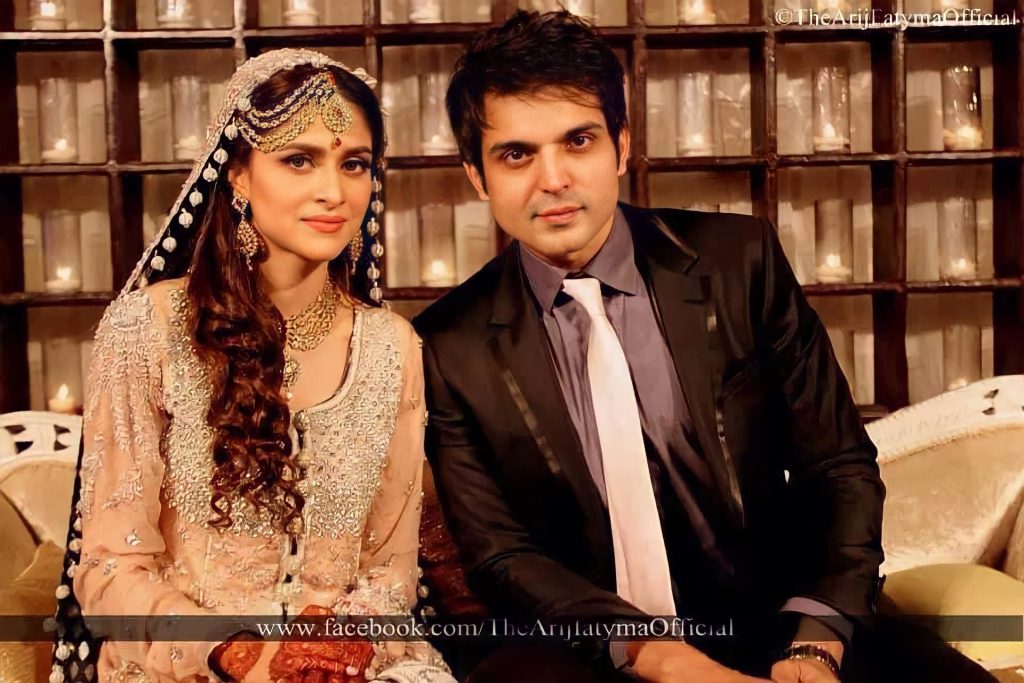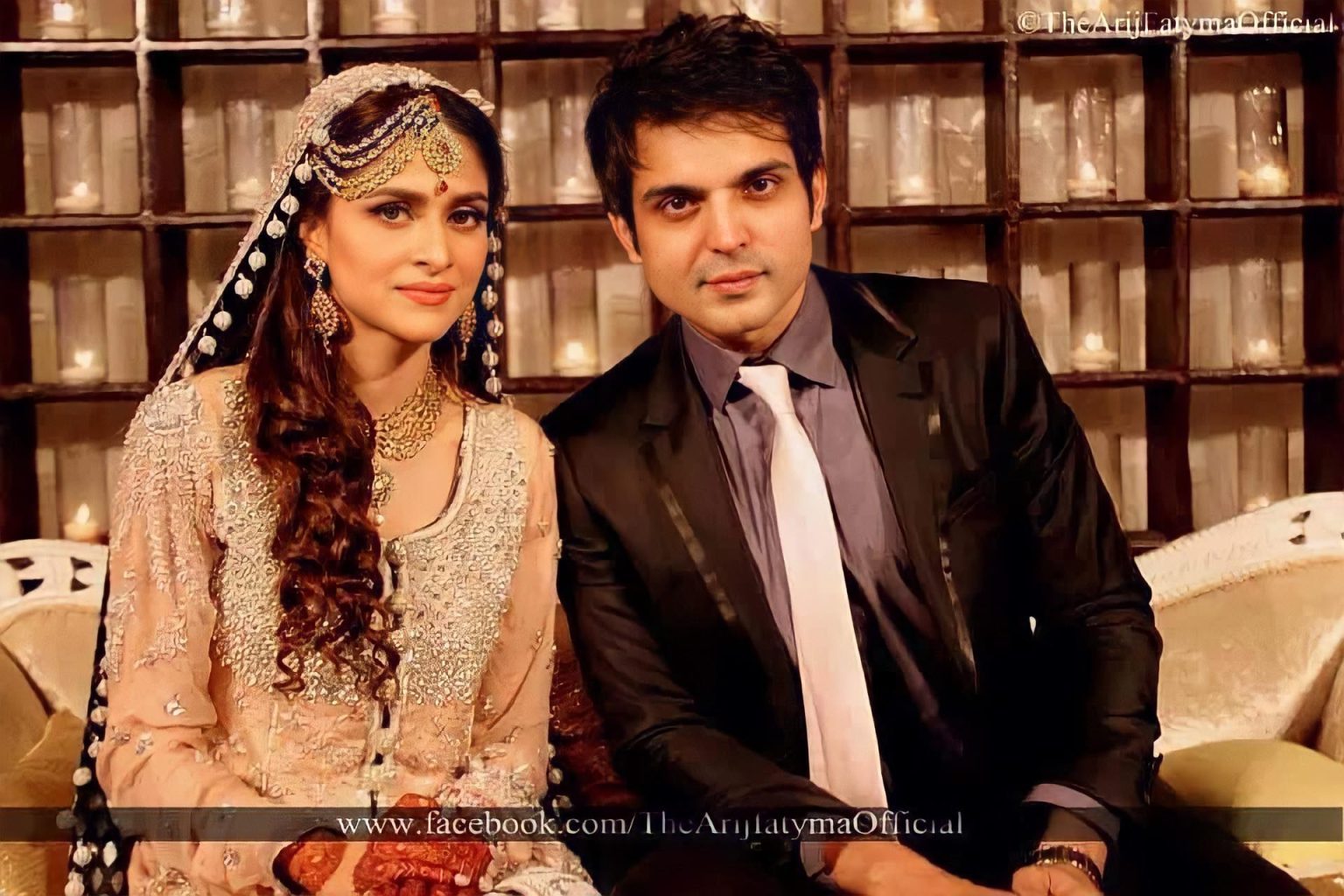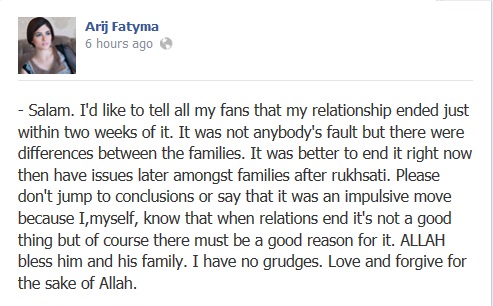 Sarmad Khoosat
Sarmad Khoosat needs absolutely no introduction, he is known for his craft and hard work. Sarmad hardly ever talks about his personal life but in an interview with Samina Peerzada, he talked about the time when he decided to tie the knot when he was 27 years old. This was a nikkah which Sarmad entered into thinking that this was meant to last. However, only a few months later he realized that he couldn't continue this relationship. He verbally told his wife that they could not be together but later on, gave her the right to divorce him. Sarmad Khoosat does not regret this decision at all. In fact, he feels that he learned more about himself and what he wanted from life through this experience.
Nimra Khan
Nimra Khan is another Pakistani celebrity whose marriage ended too soon. She got married to a police officer based in UK in April 2020. She posted pictures with her husband and his family members for a few weeks but then stopped posting any updates regarding her marriage. A few months later, she posted pictures in which she was injured and that is when she moved back to Pakistan. She deleted all the pictures with her husband as well. It was apparent that things did not work out but Nimra Khan never addressed or talked about divorce rumors which were circulating in the media.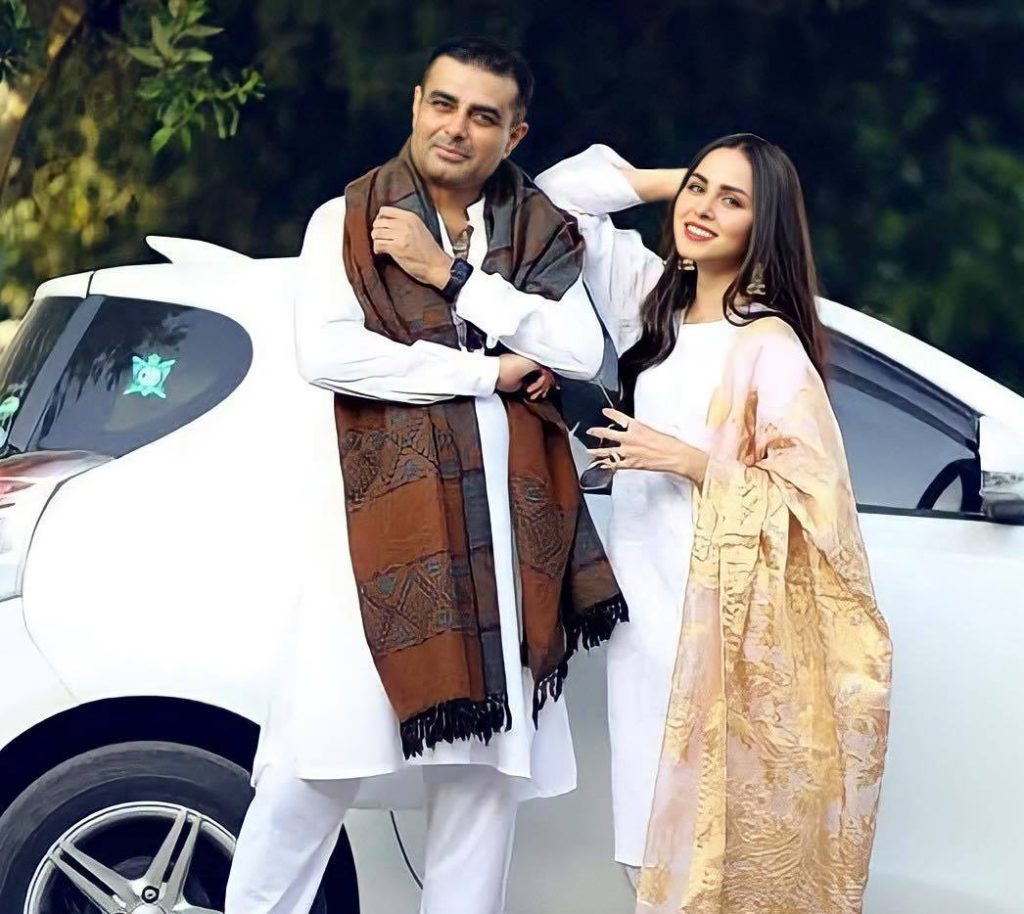 Nimra Khan's husband announced the divorce in the most unpleasant manner in a live chat on Instagram and that is when this rumor was confirmed. This marriage lasted a little over 4 months. Nausheen Shah took to Instagram to share details about the Nimra Khan's toxic marriage. She defended her by telling her fans and followers that Nimra tried her best to save this marriage even though the man she got married to did not treat her well and had many issues.
Faryal Mehmood and Daniyal Raheal
Faryal Mehmood and Daniyal Raheal's marriage lasted only seven months. The celebrity couple got married in 2020 and this marriage came as a surprise to many. They kept their relationship private prior to the wedding and their wedding was also a family affair. After they got married, they made sure they shared all the crazy, special moments with their fans. Then, all of a sudden, they deleted all their pictures together. Some of Faryal Mehmood's posts also suggested that she was disappointed in men in general. She advised women to not rely on men which meant that getting married wasn't a pleasant experience for her.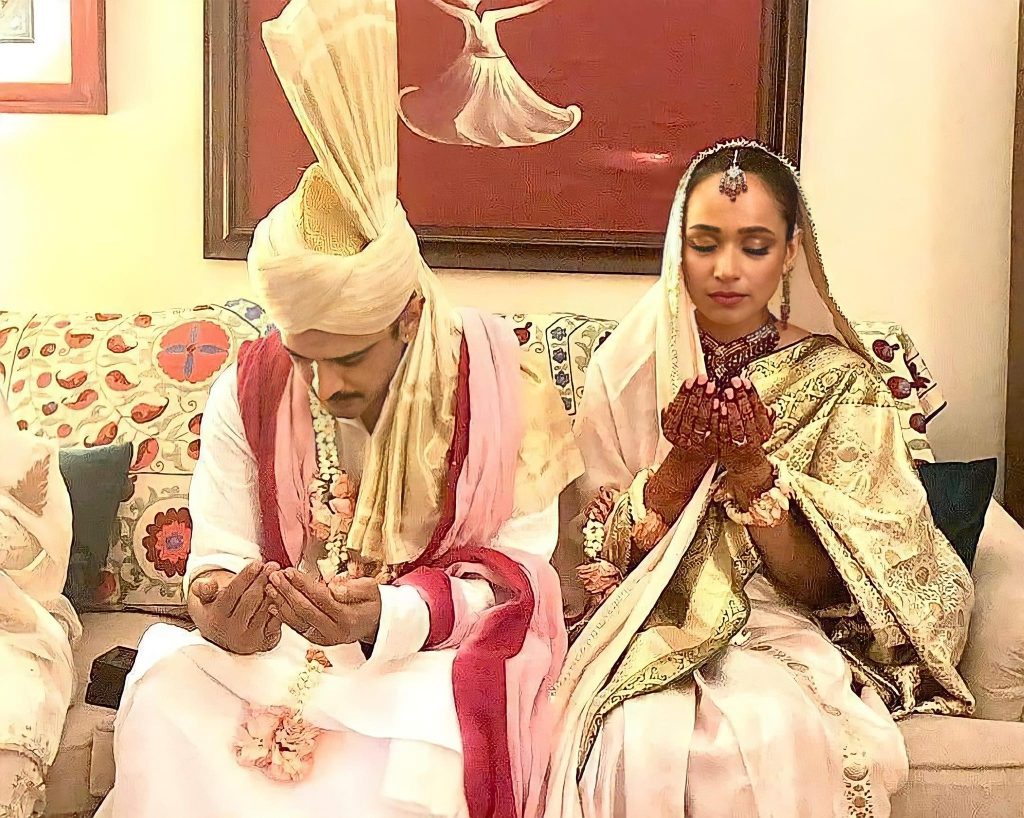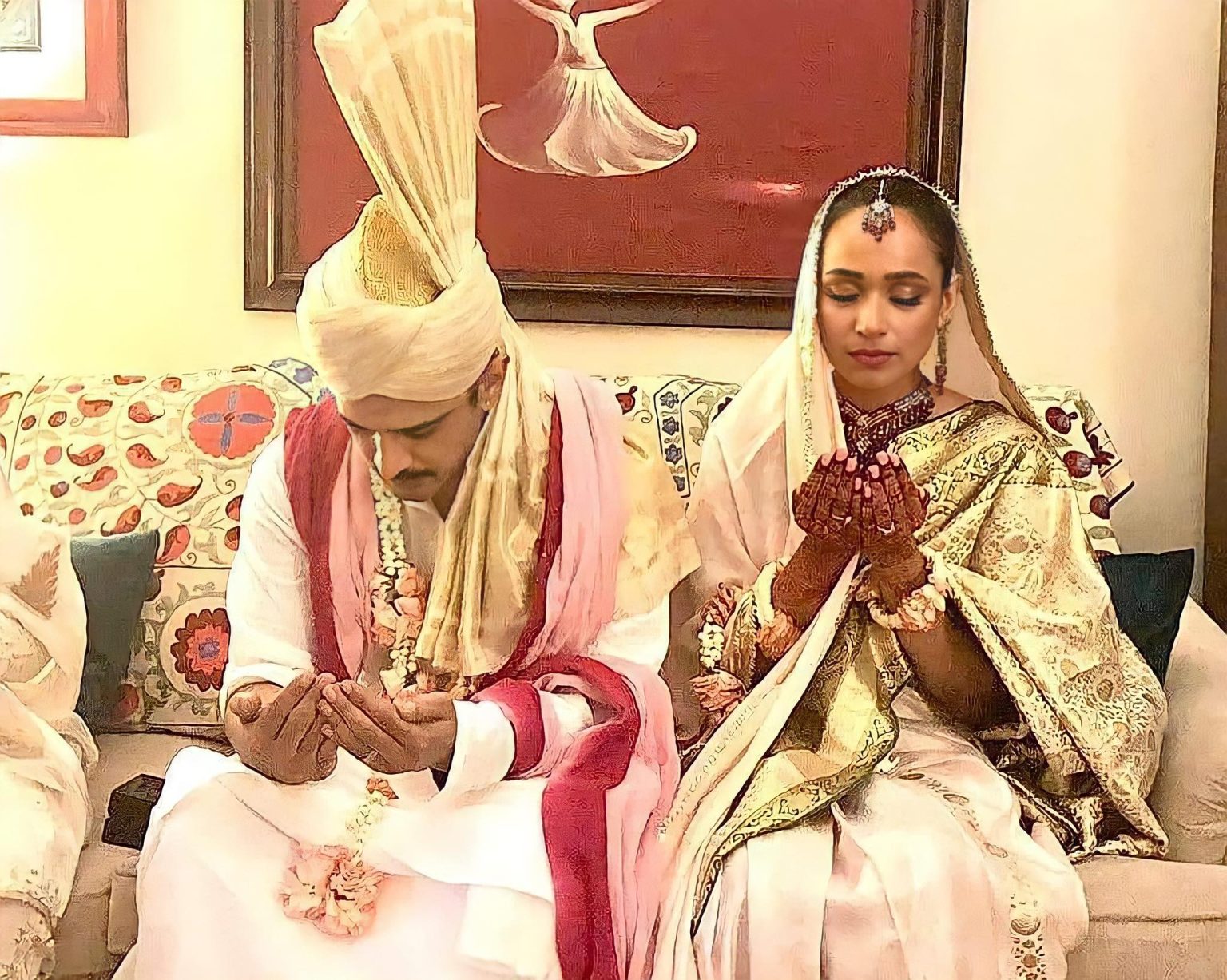 For the longest time, Faryal in particular kept on denying divorce rumors. Faryal Mehmood also showed her annoyance with people who were talking about their separation at one point. Her explanation was that both of them were busy therefore unable to spend time together. However, finally, in a talk show, she revealed that she was single. Daniyal has never discussed this issue on any platform.

Sanam Saeed
Sanam Saeed is another popular Pakistani celebrity whose marriage did not work out. She was married for two years to her best friend. She was ecstatic when she got married but later on in an interview, she revealed that she realized later on that she was not ready for this kind of commitment. She also shared that moving to Dubai made her life really dull. She was used to leading a busy life and in Dubai all of a sudden she had nothing to do. She also took full responsibility for ending the relationship because she was not ready to share her life with someone else. Now, the latest news is that Sanam Saeed and Mohib Mirza have tied the knot.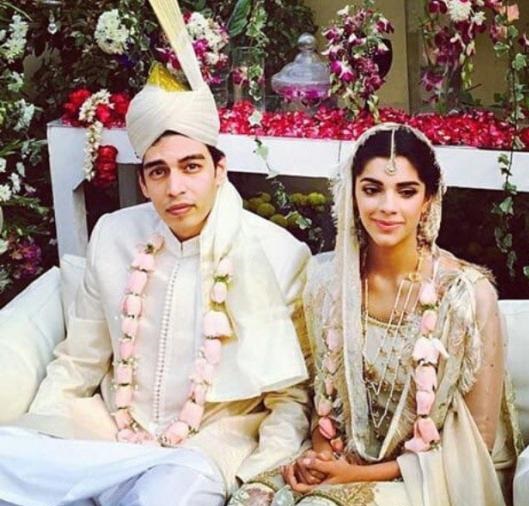 Humaima Malick & Shamoon Abbasi
Humaima Malick and Shamoon Abbasi got married back in 2010. This showbiz couple could not make their marriage work. After only two years of getting married, they decided to part ways. Both Shamoon and Humaima gave completely different reasons for the failure of this marriage. According to Shamoon Abbasi, Humaima was not keen to make the marriage work and her priority was her career. Humaima accused Shamoon Abbasi of putting her through a lot of pain in an Instagram post back in 2018. She stated that she was only 19 and did not have the courage to speak up back then. Shamoon Abbasi denied such accusations.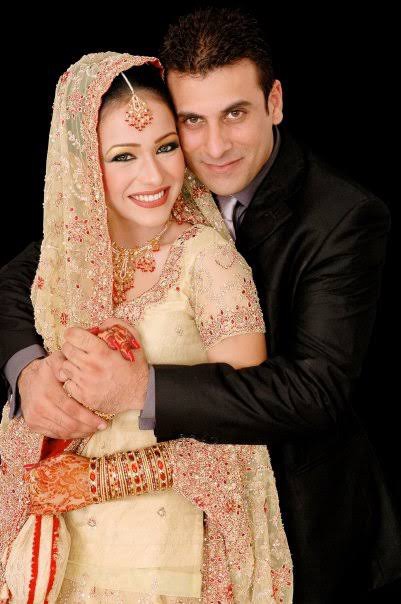 Asad Siddiqui
Asad Siddiqui got married to designer Maham Siddiqui but this marriage ended in 2 years. In an interview 4 months after the wedding, Asad shared how her personality was poles apart from his wife. Although many people think Asad ended this marriage because of Zara Noor Abbas but that was never the case. This couple did not have the kind of chemistry which they were expecting to have when they tied the knot.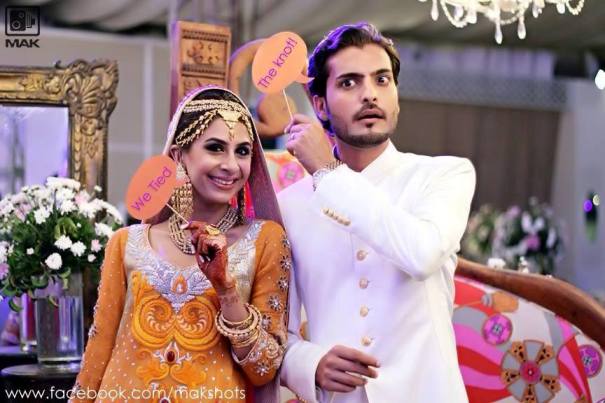 Annie Khalid
Annie Khalid's first marriage ended with a bitter divorce. This marriage lasted only a little over a year. She got married to a businessman Malik Noureed who was based in Dubai. When this marriage ended, Annie accused her husband of hitting her multiple times and also said that he was mentally unfit. Malik Noureed in a press conference stated that Annie stole his money and aborted his child. According to him, that was the reason for the divorce. Later on, Sataish Khan also married him and she revealed the same facts about him as Annie which proved that Annie was right all along.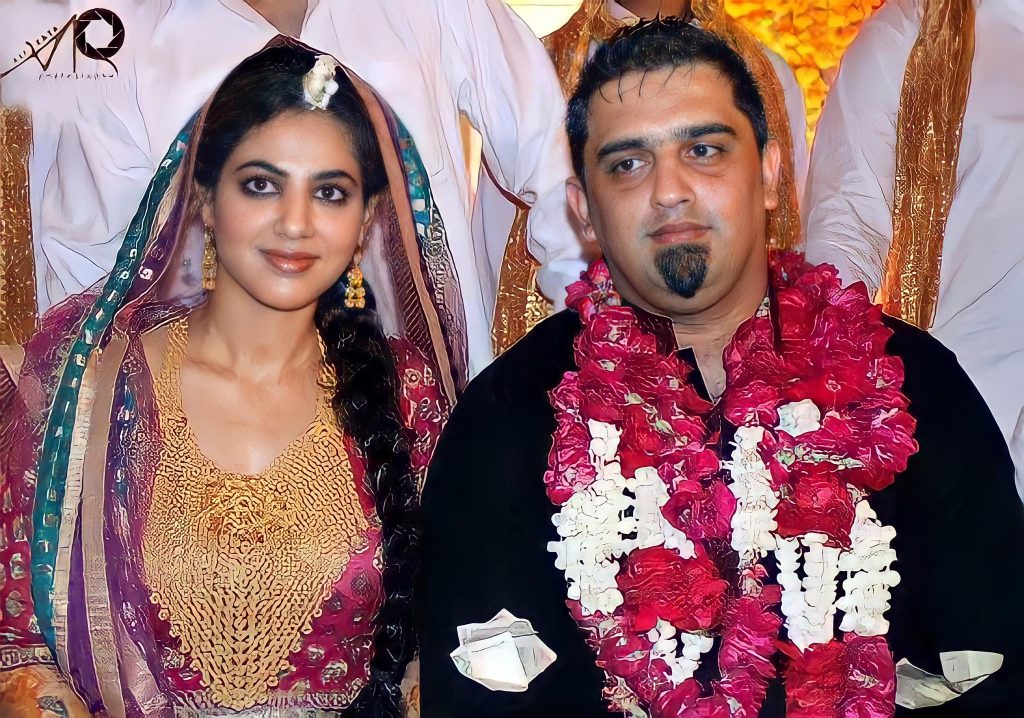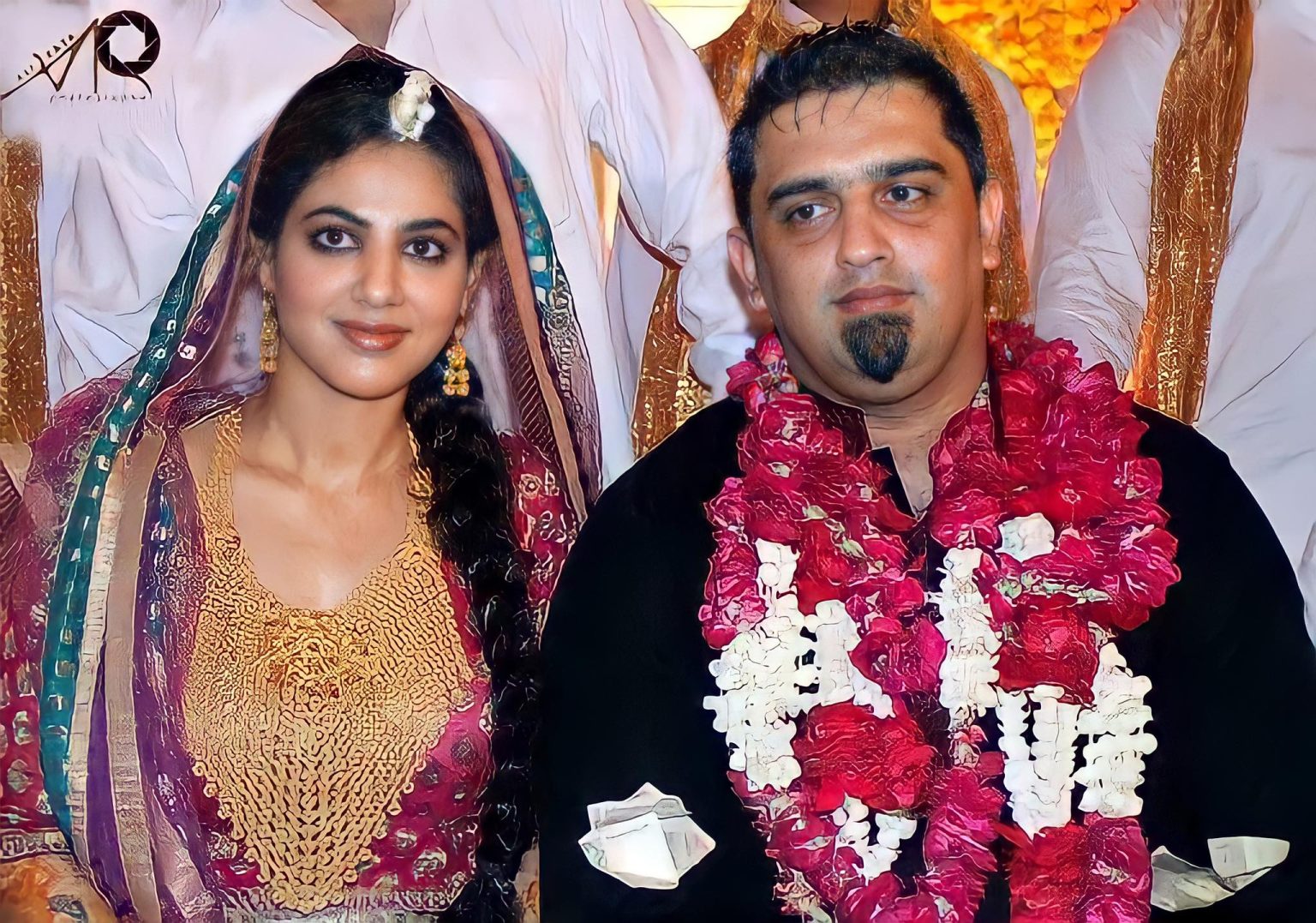 Sataish Khan
Satiash Khan was a Pakistani model and actress who left showbiz to spread the word of Islam. She got married to Annie Khalid's ex-husband Malik Noureed because she obviously did not believe all those things which Annie had accused her husband of. This marriage also lasted a few months only just like Malik Noureed's marriage with Annie. Sataish claimed that this was not his second but actually his 15th marriage. This was another marriage that failed mainly due to the abusive behavior of the male partner.
Sanam Baloch and Abdullah Farhatullah
Sanam Baloch and Abdullah Farhatullah couple was an instant hit with their fans because they really looked like they were meant to be together. People looked forward to their interviews and pictures. Although both Sanam and Abdullah came across as intelligent people who wanted to make this marriage work, it was not meant to be! Their marriage lasted for four years and even after their divorce they always had good things to say about each other. Sanam Baloch is happily married now, she also has a beautiful daughter.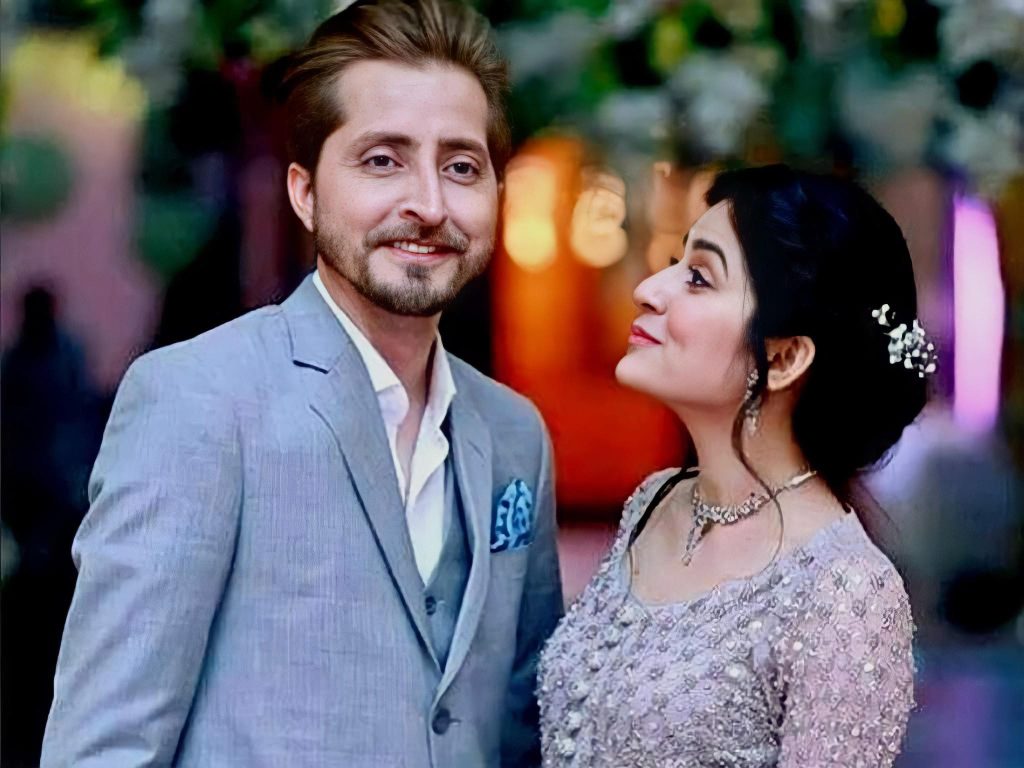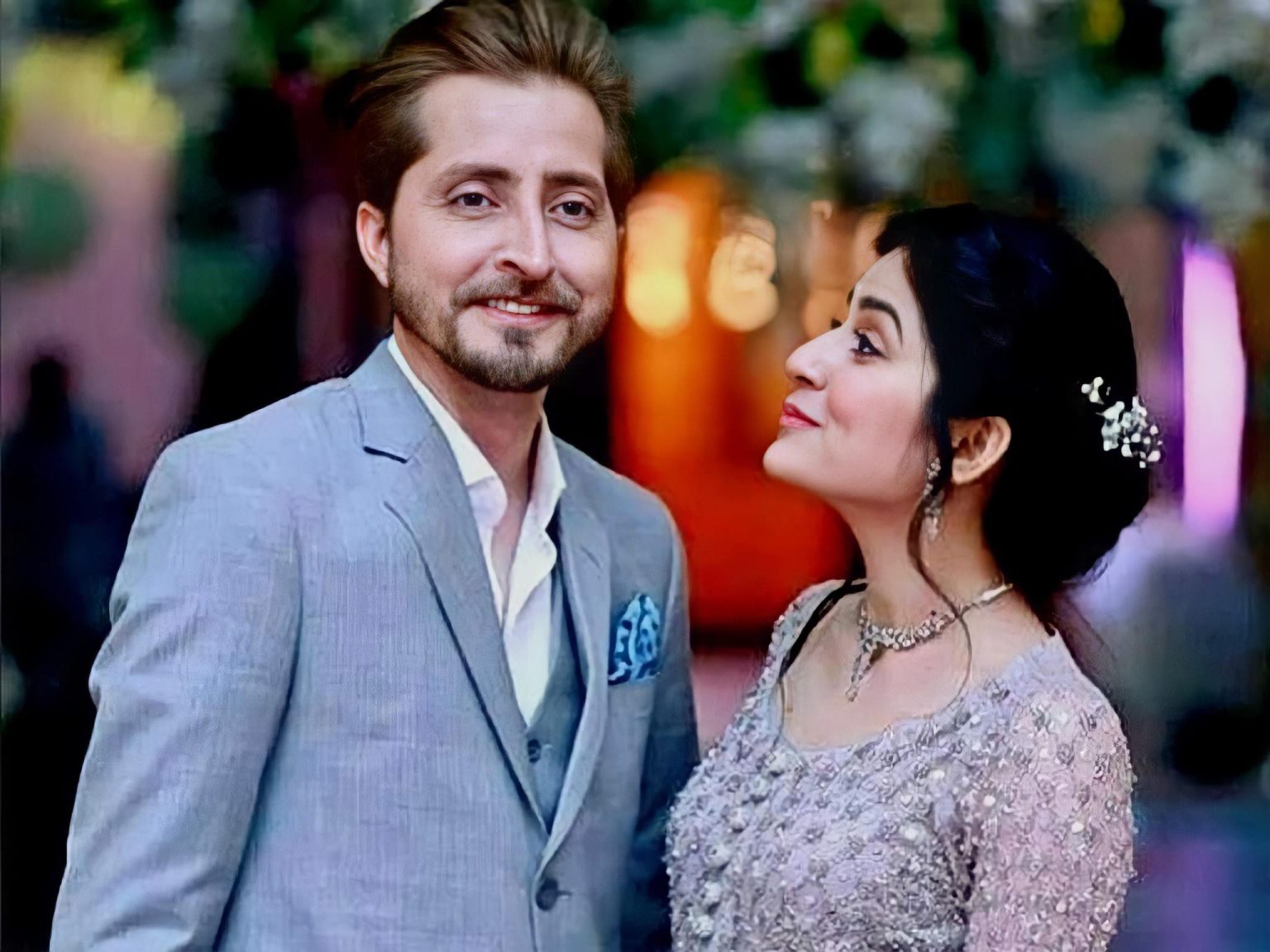 It is sad that these marriages were not meant to last but it is good that some of these celebrities have moved on and are happy in their lives.