Veteran singer, Abida Parveen has agreed to sing for a film for the very first time in her long career spanning over decades. Abida Parveen has a dedicated fan following in Pakistan and is duly respected by all walks of life. However despite an esteemed career, Abida has never rendered her voice for any filmi song. Though in some films her non-filmi songs are used for overlap over some particular situation like in Punjabi film Zill-e-Shaah her pre-recorded kaafi (a genre of sufi poetry) is included as overlap.
Now finally TV director Farooq Mengal has persuaded Abida Parveen, to render magic of her voice for Title Song of the his new film 'Raabta'. It is also first time ever that Abida is singing an OST exclusively for a TV Drama or film. Though some of her pre-recorded songs are included in drama as OST like 'Yaar ko hum ne'  for Shehr-e-Zaat.
Full content from Urdu Daily Dunya.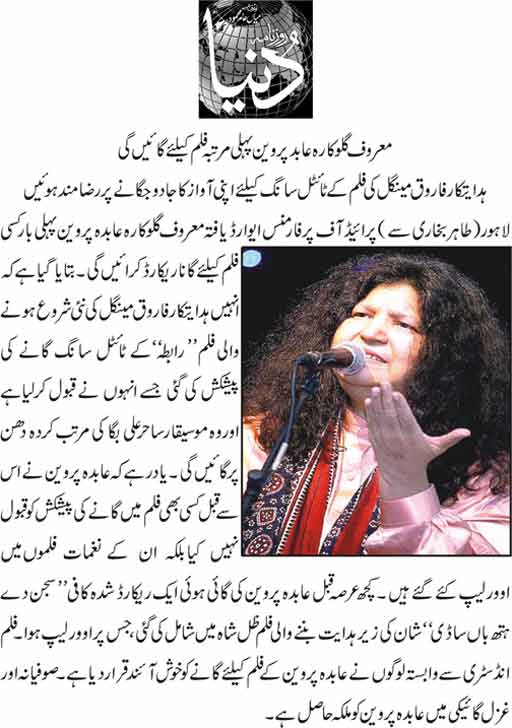 Rashid Nazir Ali