Pakistani drama industry is now producing more dramas now than ever before. It won't be wrong to say that the new decade is already off to a great start for both Pakistani industries as well as the drama viewers because a lot of promising plays are in the pipeline. Each year, the Pakistani drama industry outdoes itself, and just going by the minute details that we have of the upcoming dramas, we can totally see it happening this year as well. One thing worthy of notice is that in almost all the upcoming dramas, the viewers are going to come across some fresh pairing and on-screen couples that they have not seen before. It makes everything all the very exciting and makes us anticipate these dramas even more.
Here is the list of Pakistani dramas that we are waiting to watch in early 2021:
[lwptoc]
Raqeeb Se
Writer: Bee Gul
Director: Kashif Nisar
Producer: Momina Duraid
Channel: HUM
The team behind one of the most powerful dramas of the present time, Dar Si Jati Hei Sila, is back with another drama Raqeeb Se which will be airing soon on HUM. Bee Gul is known for her unique writing style; her stories are always hard-hitting and engaging. Kashif Nisar's name guarantees a well-crafted story since he puts his heart and soul into every single one of his projects. Raqeeb Se promos piqued our interest even more since apart from the experienced actors such as Nauman Ijaz and Sania Saeed, singer Hadiqa Kiyani's acting debut seems to be something worth looking forward to. Hadiqa Kiyani is a singer, who is just as well-known for her style as she is for her vocals, yet she decided to make her debut with a role that lacks glamour altogether. It is always great to see artists making such debuts because it goes to show that they take their craft seriously.
The promos of Raqeeb Se suggest it is going to be yet another unusual story by Bee Gul. Iqra Aziz also has the same screen presence in the promos which she had in Ranjha Ranjha Kardi. After Jhooti, we really want to see Iqra Aziz utilizing her talent aptly. We have our reservations about Hamza Sohail but we are definitely waiting to find out if he manages to impress in this debut performance or not. The main attractions are definitely the writer and the director since they always deliver. The promos have a haunting, realistic, and even warm feel to them which is why we are quite sure that Raqeeb Se has what it takes to be the kind of drama worth tuning into and looking forward to. Saqib Sameer, Saba Faisal, Faryal Mehmood, and Salman Shahid will also be seen playing supporting characters in the drama.
Pehli Si Mohabbat
Writer: Faiza Iftikhar
Director: Anjum Shehzad
Producer: iDream Entertainment
Channel: ARY Digital
Aunn Zara, Shayyad, and Dil Lagi are a few of the many love stories penned down by Faiza Iftikhar; a writer who makes sure that each one of the romantic stories written by her breaks stereotypes in some way or the other. The promos suggest that Pehli Si Mohabbat has all the ingredients to be the kind of drama that will turn out to be a powerful romantic story and perhaps a social drama as well that will be a refreshing change from all the other upcoming dramas which are a completely different genre. Maya Ali was exceptional in Mera Naam Yousuf Hei and since this is her comeback drama we expect her to give it her best. Her scenes in the promos of the drama promise a rollercoaster ride of emotions. Sheheryar Munawwar will also be making his comeback on television and this time around the character he is playing seems to be different from the ones we watched him play before. He is known for playing characters that are more subtle and mellowed down but the promos suggest this romantic hero is not going to settle for less.
The promos of the drama are also visually pleasing; Anjum Shehzad excels at paying attention to visual details in particular. HSY will be making his debut with this drama and just like Hadiqa Kiyani, he has chosen to play a role that is completely opposite to his real-life personality. Pehli Si Mohabbat will clearly be a story such as Pyare Afzal and Mera Naam Yousuf Hei which kept the viewers on the edge of their seats. Since Faiza Iftikhar's dramas always have happy endings, we are hoping to have an experience similar to that of Dil Lagi. The script has an old-school romance feel but the treatment given to the script seems to be new! We cannot wait to tune into this one.
Dil Na Umeed Tu Nahi
Writer: Amna Mufti
Director: Kashif Nisar
Producer: Kashf Foundation
Channel: TV One
We were already waiting for this drama to air since it has been written by Amna Mufti; a writer who has written the most meaningful scripts and always uses her talent for much more than just entertainment. She doesn't write too often therefore whenever she comes up with something new, it is always a well-thought-out idea. Since this drama has been directed by Kashif Nisar, we have every reason to believe that it will be just as hard-hitting and powerful as Ullu Baraye Farokht Nahi. Kashf Foundation has also been behind some of the best dramas therefore we are really excited that this season we will get to watch a drama that serves a higher purpose. The only downside is that the drama will be airing on TV One, a channel which makes barely any effort to promote even the best of dramas.
Nauman Ijaz, Yumna Zaidi, Omair Rana, Sammiya Mumtaz, Noor Hassan, Kashif Mehmood, Yasra Rizvi, Wahaj Ali are some of those actors who are on the top of their game at the moment. Yumna Zaidi can clearly be seen in a role that offers something new. We all know that she is one of those actresses who can easily nail any role she decides to take up. The drama will highlight the evil of human trafficking among other things. It is also apparent from the promos that just like always Amna Mufti will once again question some of the stereotypes that exist in our society. We loved some of the questions raised by the writer in the drama serial Zun Mureed therefore we are definitely going to be watching this one for quality content.
Khuda Aur Mohabbat 3
Writer: Hashim Nadeem
Director: Wajahat Hussain
Producer: 7th Sky Entertainment
Channel: Geo Entertainment
It won't be wrong to say that Khuda Aur Mohabbat 3 happens to be one of the highly anticipated dramas of this year. The moment it was announced that Feroze Khan and Iqra Aziz were pairing for the third season of Khuda Aur Mohabbat, the viewers begin to have high expectations. The initial two seasons had the pairing of Imran Abbas and Sadia Khan and was loved by the audience because of how the story explored love and spirituality. Although the viewers are very much aware of the basic concept of the love story with the undertone of spirituality that this drama is also going to have, the teasers promised a lot more than what was expected.
The three teasers of Khuda Aur Mohabbat Season 3 that have been released so far are nothing short of amazing. The most interesting part is that for the first time probably, none of the promos have actually given away the story. They have only shown different avatars of the characters played by Feroze Khan and Iqra Aziz and some of the locations where this love story is going to flourish, with the railway station being the focal point because that played an important part in the initial seasons too. Khuda Aur Mohabbat was mostly shot in Bhawalpur therefore the team has brought to life the essence of that city and it can already be felt in the promos. This is definitely the drama that has must-watch written all over it.
Chupke Chupke
Writer: Saima Akram Chauhdry
Director: Danish Nawaz
Producer: Momina Duraid
Channel: Hum TV
After the success of Suno Chanda, the writer of the serial came up with a new script, a new idea, and a fresh cast. It is unfortunate that because of the lockdown this drama could not air in 2020 which otherwise would've been a Ramzan special. However, the good news is that the team has once again resumed the shooting and they are working on the project. It is already foreseeable that it will air in Ramzan this year and those who loved Suno Chanda can definitely have high expectations from this.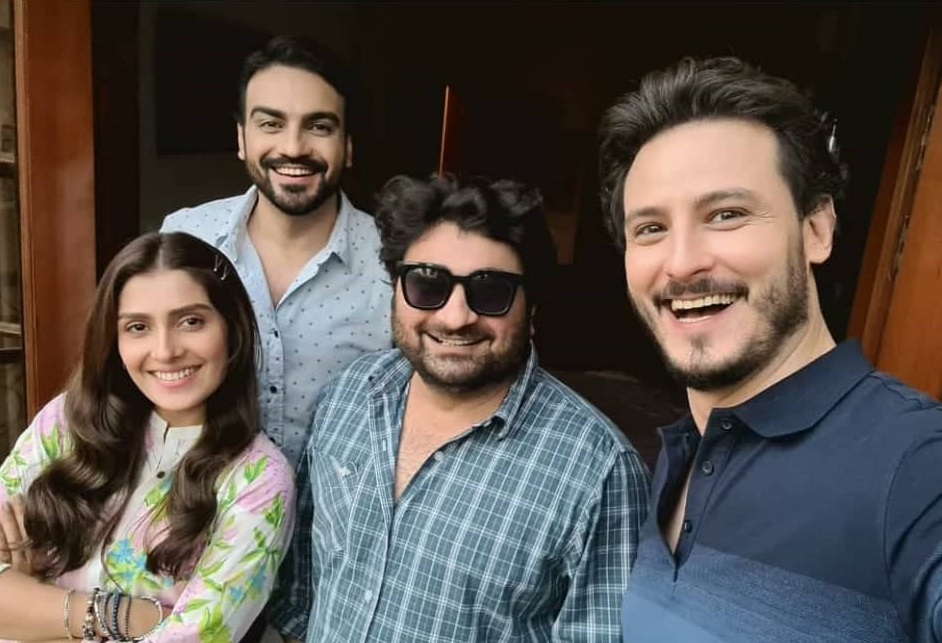 The drama serial Chupke Chupke is going to be a comedy revolving around two families. The fans of Suno Chanda will definitely find a lot of similarities considering it is coming from the same writer. However, after Khaas and Kashf, Danish Nawaz is once again going back to his old ways of directing a comic play which he is already skilled at. Chupke Chupke also has a lot of hype because of the stunning actors who have chosen to be a part of this play. Ayeza Khan and Osman Khalid Butt will be seen as a lead pair and Arsalan Naseer of Comics By Arsalan is also making his acting debut with this drama. This is definitely another drama that is on our must-watch list this year.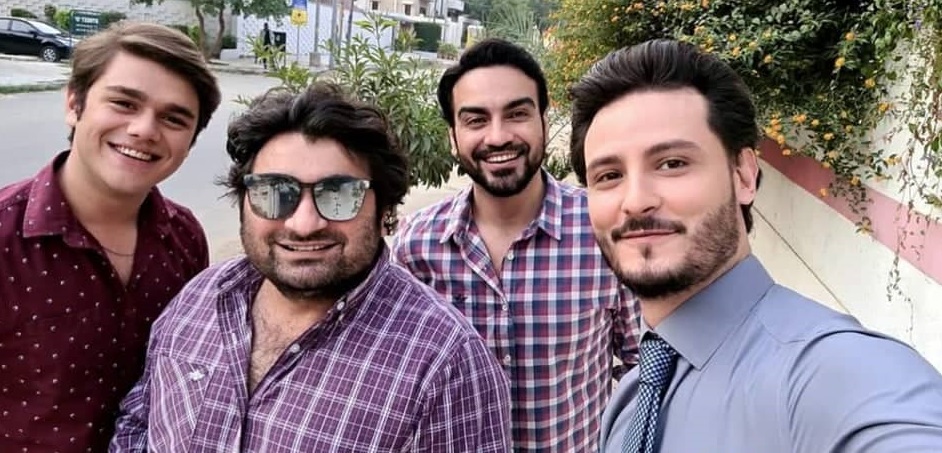 Neeli Zinda Hai
Writer: Adeel Razzaq
Director: Qasim Ali Mureed
Producer: Six Sigma Production
Channel: Ary Digital
Drama serial Neeli Zinda Hai stars Mohib Mirza, Sana Javed, and Sonia Mishal in leading roles. Sana Javed will play the role of Neeli, which goes to show that she is going to be the central character and the story will revolve around her. The drama serial Neeli Zinda Hai got a lot of popularity because the previous recent projects of both Sana Javed and Mohib Mirza, namely Ruswai and Dushman e Jaan were superhit serials. The audience loved their acting and also felt that they both have been rightfully selective about their projects, therefore it sort of became a known fact that this drama would be different too considering how Sana and Mohib decided to be a part of it. Till now, not a lot of details are known about this drama but it is going to be a thriller and horror drama which will show Mohib Mirza and Sonia Mishal as a married couple with a child in the initial phase of the drama.
Amanat
Writer: Rukhsana Nigar
Director: Shafat Hussain
Producers: Next Level Productions
Channel: ARY Digital
This is yet another drama serial that we have on our must-watch list. It seems 2021 is going to be the year when the Pakistani drama audience will get to see new and fresh on-screen couples. After seeing Imran Abbas back to back with Ayeza Khan in Koi Chand Rakh and Thora Sa Haq, viewers are excited to see him pairing with a new actress. This drama once again has caught a lot of attention because of the star cast. Urwa Hocane is known for being very selective while picking quality projects. Saboor Aly has become the new sensation because she finally emerged as a front-runner in her currently on-air drama Fitrat. Imran Abbas already has a huge fandom and is a big name in the Pakistani drama industry, therefore it is a given that this drama is going to be quite promising. So far not a lot of details about Amanat have been revealed except that the drama is being shot in both Karachi and Islamabad.
This completes the list of upcoming Pakistani dramas of 2021 that we are looking forward to. Which one of these dramas are you most excited about? Please share your opinion in the comment section below.