Standing out in a crowd of people who live and breathe fashion is not easy. All the celebrities who attended the HUM Awards have access to the top designers in the country but at the end of the day it all depends of what one chooses to get from these designers to wear and how well they carry them. Looking at the pictures of the awards it is very evident that many celebrities were wearing outfits by the same designers but not all of them were outstanding. Also, many of the celebrities preferred to wear black or white.
Here is the list of 5 celebrities who scored the best on our fashion chart!
5. Faysal Quraishi
Most of the male celebrities decided to wear suits to the award function but Faysal Quraishi wore a very well-stitched and decently designed sherwani which gave a traditional and stylish look. The styling was done perfectly too, he looked as young as all the other new actors on the function and the watch goes perfectly with the entire look. Of all the men attending the function Faysal Qureshi looked most elegant therefore he is 5th on our list.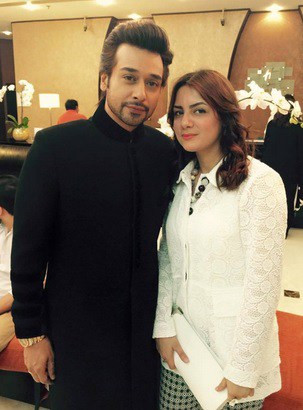 4. Maya Ali
Maya Ali unlike most of the actresses in the function went with something different from what everyone else was wearing. It was not easy pulling off this look because it is a mix of East and West but Maya Ali's hairstyle and make up went perfectly with her dress and completed a look that deserves to be appreciated.
3. Mansha Pasha
Mansha Pasha is the budding star of the television industry who has nailed all the characters which she has ever played in her career. Mansha Pasha wore a beautiful black dress designed by one of the leading designers in the country namely Adnan Pardesy. Mansha Pasha was not the only one who wore a dress designed by this famous designer but her dress was more stylish than all others.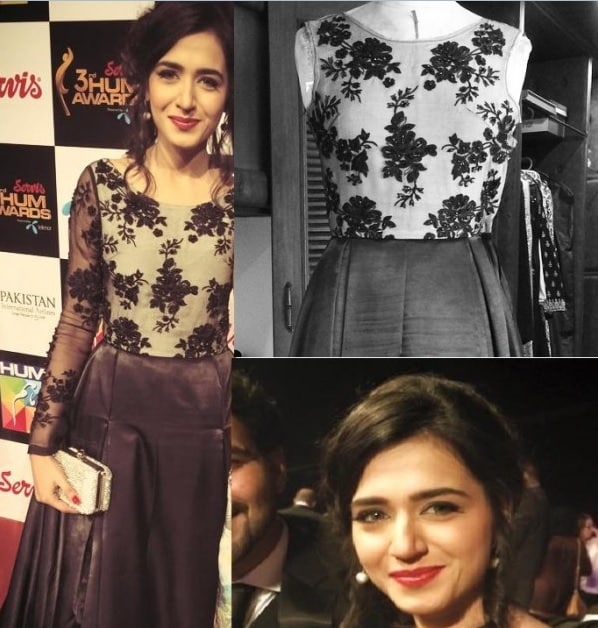 2. Syra Yousuf
Syra Yousuf looked beautiful in a lime dress which added colour to the evening. The daring colours and stylish stitching of the dress along with a casual look as usual looked perfect on Syra Yousuf. Syra dared to be different and she rocked it.
1. Sanam Saeed
Sanam Saeed looked pretty and chic in a white dress designed by the very talented Shehla Chatoor. Sanam carried this beautiful dress with grace which is why she is first on our list!