The field of entertainment demands an immense amount of time and unwavering dedication. It is also a world characterized by allure and extravagance. Pakistani celebrities, just like celebrities from any other part of the world, are frequently at risk of losing themselves in the middle of the constant demands of the industry. Within this highly competitive arena, celebrities must remain consistently devoted to their craft. This often leaves them with limited time to divert their energy towards welfare activities and other such purposes.
While many Pakistani celebrities such as Mahira Khan, Mehwish Hayat, Javeria Saud, Maya Ali, Ahsan Khan, and many others have associated themselves with different causes, there are only a handful of celebrities who have made these causes their primary purpose. Considering the kind of popularity and influence these celebrities exercise, there is so much more that they can do for their country, especially for that segment of society that has lost its voice.
A real hero in our opinion is any celebrity who has always been on the forefront while helping those in need. Not just this, these celebrities have over the years left no stone unturned to use their star power in the best way possible to benefit others. The love they feel for their cause is reflected in everything they do. While some of these heroes may not boast the same level of stardom as some of their counterparts in the entertainment industry, they have carved out a special place in the hearts of the people. Their authenticity, humility, and selflessness make them invaluable treasures in a world where fame often overshadows the true essence of humanity.
Here is the list of those Pakistani celebrities who are heroes in the true sense of the word:
Shehzad Roy
Shehzad Roy had a bright career as a musician and an on-screen persona that charmed many. However, for the past few decades, Shehzad Roy's main focus has not been his music but his philanthropic work which has become his actual identity. At a young age, he founded Zindagi Trust and since then he has been silently altering the lives of those who needed this help the most. His trust focuses on the education of children as a tool for eradicating poverty and causing awareness.
In 2003, the Trust introduced the groundbreaking notion of "I-am-paid-to-learn," a non-profit initiative designed to provide gainful opportunities for working children as a viable alternative to child labor. This program not only offers them a pathway to economic independence but also imparts crucial knowledge about their rights as children, laborers, and active members of society.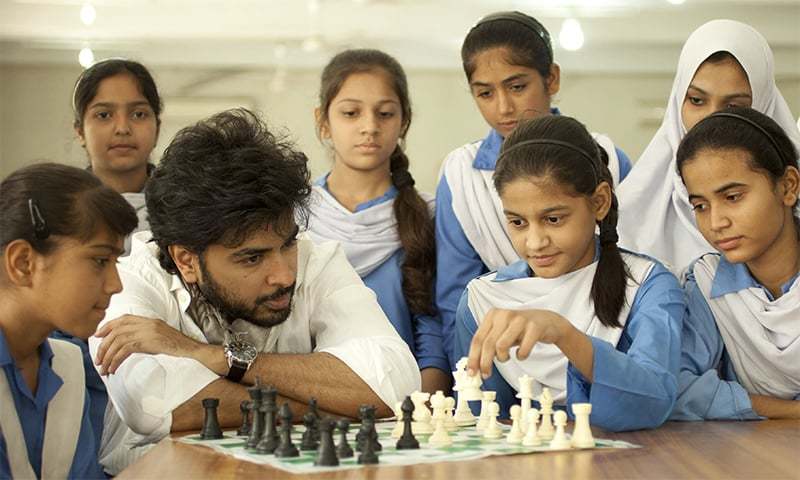 Through his initiatives, major changes have also been made in the mainstream educational institutions as well as in the Matriculation system. He has also worked with the UN to tackle serious issues such as drugs and crime. The list of work Shehzad Roy has done is extensive. He has been awarded by the government multiple times for his humanitarian work.
Nadia Jamil
Nadia Jamil is another exceptional Pakistani celebrity who has a remarkable acting career which she could have easily furthered even more to get monetary gain and earn more fame. Yet she chose to take a road less traveled and dedicated her time and energy mainly towards taking care of and raising voices for children who have no future or who have been sexually assaulted. For the past many years, Nadia Jamil's primary focus has been on nurturing and safeguarding the rights of children who find themselves in terrifying circumstances, particularly those who have been deprived of a promising future or who have endured the harrowing experience of sexual assault. This choice reflects her unwavering commitment to using her influence and resources to advocate for the voiceless and vulnerable.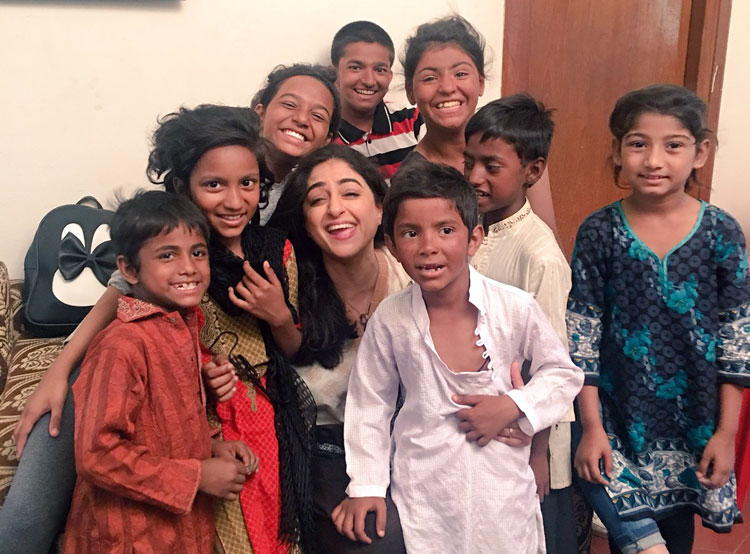 Nadia Jamil has fought many personal battles in the recent past as she fought Cancer bravely. She did not let this stop her from continuing to protect these children in every way she could. She has also adopted such children and has given them a bright future. Nadia Jamil is the most vocal celebrity on social media who does not shy away from voicing her opinion about the injustices against children in particular.
Nadia also shared her own harrowing experience of being sexually assaulted at the young age of 4 so that she could give all such victims out there the inspiration to go on with their lives with their heads held high. Nadia Jamil has deliberately taken a step back from the spotlight of her acting career, a realm where she could easily continue to thrive, to fully immerse herself in her mission to assist and save children. This conscious decision is what truly elevates her to the status of a real-life hero in our opinion.
Massarat Misbah
Massarat Misbah is a Pakistani celebrity who is a success story in many ways. From winning personal battles at a young age to becoming a woman of substance, she has used her resources and influence to help women who are victims of acid attacks through her foundation Depilex Smileagain Foundation. Her journey is marked by resilience, compassion, and a firm commitment to making a difference in the lives of women who have endured the distressing ordeal of acid attacks. Through her foundation, Smileagain, Massarat Misbah has harnessed her resources and influence to uplift and empower these survivors.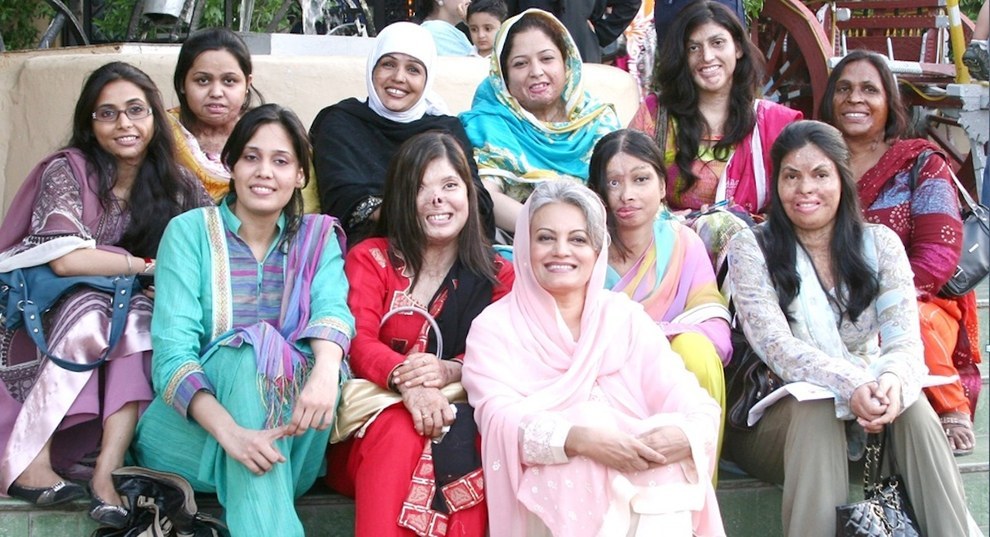 At a young age, Massarat Misbah confronted personal trials that tested her inner strength. It was through these challenges that she developed a profound sense of empathy. Rather than allowing adversity to define her, she channeled her experiences into a mission to bring hope and transformation to the lives of others. Her journey took a remarkable turn when she founded Smileagain, a foundation that stands as a beacon of support for women who have been victims of acid attacks. These survivors often face not only physical scars but also deep emotional and societal scars, as they are frequently shunned and marginalized. Massarat Misbah's foundation does not only give these victims the medical help they need but she also recruits them in her businesses. In this manner, these women and men are able to become economically independent.
Massarat Misbah is a successful entrepreneur who also stepped into acting at the beginning of her career but gradually she has carved a new identity for herself as a philanthropist as well which has been recognized on the international level.
Hadiqa Kiani
Hadiqa Kiani is another Pakistani celebrity who is highly gifted; she is a musician, songwriter, actress, and guitarist. But her most notable work to date has to be the selfless devotion to flood victims for more than a decade now. While many people know about Hadiqa Kiani's endeavors to relocate and help the flood victims in Balochistan this past year, some people might not know that Hadiqa has been associated with this task for more than a decade now. Back in 2010, she was working alongside UNDP very actively to lend support to the flood victims.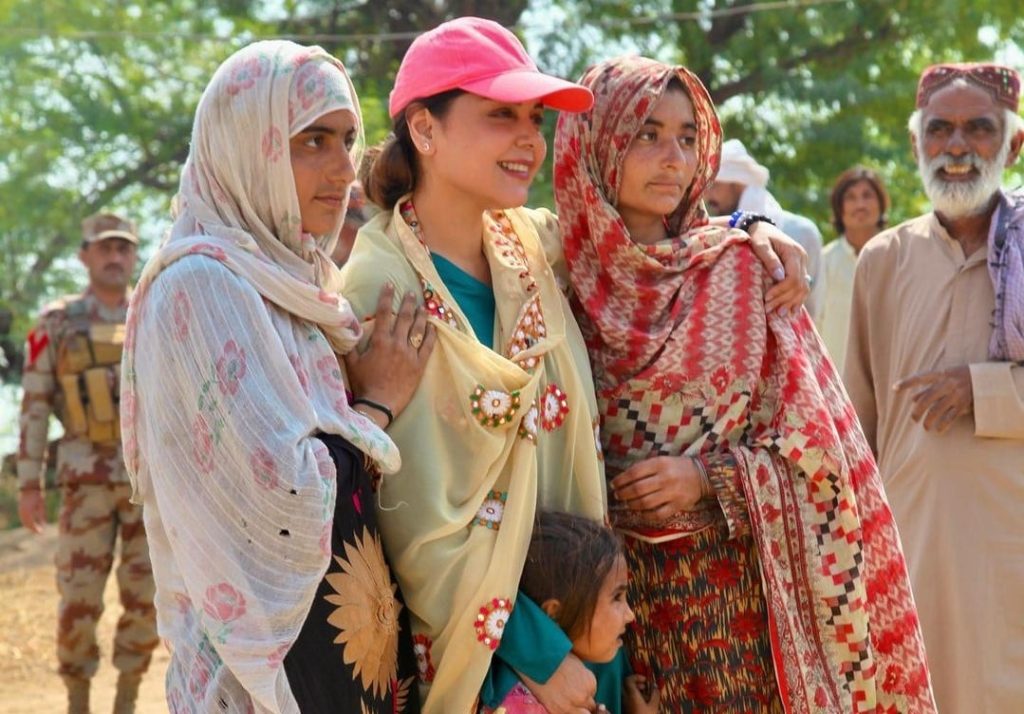 Since 2022 Hadiqa Kiyani made her own organization Vaseela Rah and there was no looking back after that. She achieved her objective with unwavering dedication and hard work. While at the same time, she continues to shine in different projects on television. Just like all the other celebrities on the list, Hadiqa has often compromised on her showbiz activities so that she could focus more on her philanthropic work. She has time and again shown her dedication and commitment towards the welfare work she has been so actively involved in.
Shahid Afridi
Shahid Afridi made a big name for himself both locally and internationally because of his remarkable skills as a player. He is not just a great sportsman but also an amazing human who runs his own charity foundation which has done a great deal in so many different fields that need attention. Shahid Afridi Foundation (SAF) has been working on a mass level to provide clean water, education, health facilities, and emergency services to the people of Pakistan. Not just this the organization has also helped youngsters who are passionate about sports pursue their dreams. SAF is a globally registered charity organization that has been working under the supervision of Shahid Afridi and Jahangir Khan for over 8 years now.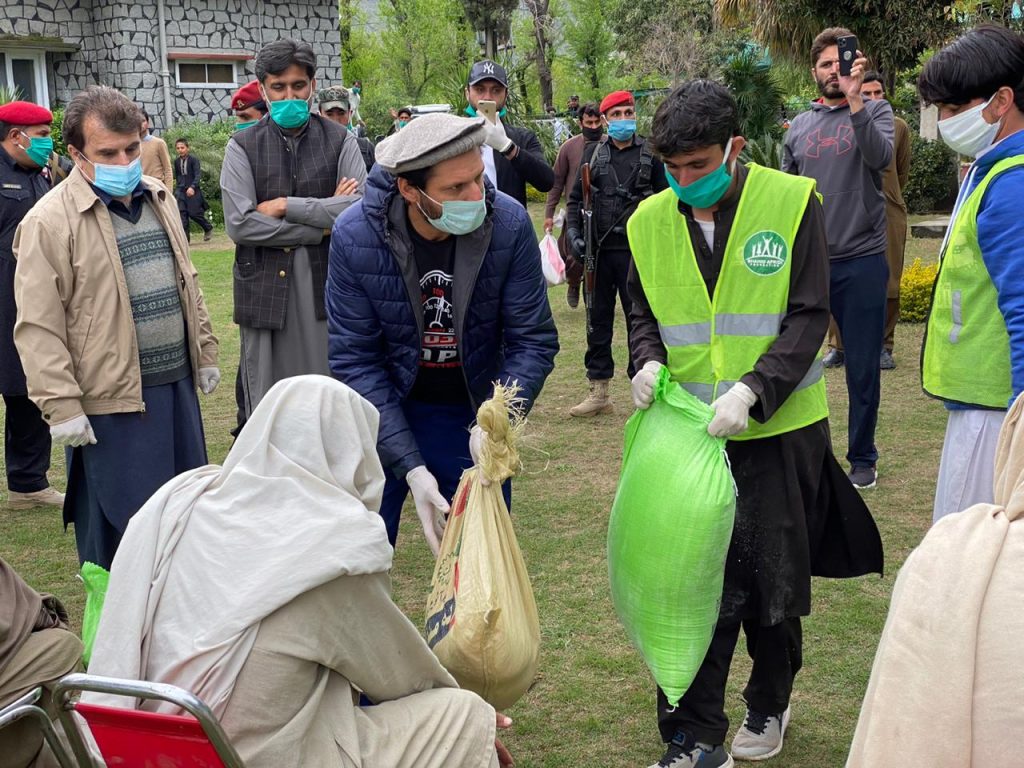 The real-life heroism of each one of these celebrities is a poignant reminder that heroism can take many forms. Their actions and selflessness also serve as a reminder that true heroism can be found in the simplest acts of kindness, compassion, and firm dedication to making the world a better place for all. These real-life heroes are a source of inspiration for us all and deserve to be recognized and cherished for the profound impact they make. Their choice to prioritize the welfare of others over personal success is a testament to their enduring commitment to a higher purpose, making them genuine heroes in our eyes.
Please feel free to add more names to this list.