Pakistani dramas have evolved over the years in more ways than one. There are certain elements of present-day dramas that irk the viewers for all the right reasons. The focus on getting higher ratings and cashing in on the popularity of these dramas has affected the quality of Pakistani dramas in general. However, every year we still get to watch dramas that do not only provide quality entertainment but can easily be termed as classics. These dramas are at par with the evergreen drama serials of the time that was considered the golden era of Pakistani dramas.
This season, Parizaad is one such drama that has captivated the viewers who long to watch something unique. There are so many aspects of this drama that set it apart from the crowd. It has attracted even those viewers who had given up on Pakistani dramas altogether. Parizaad is also a drama unlike any other. It has so much going for it that it is the center of attention and discussion on every forum. The best part is that the channel or the producers did not even have to go out of their way to 'market' the drama. Parizaad's script has been penned down by Hashim Nadeem, it is based on his novel with the same title. It has been directed by Shehzad Kashmiri and produced by Momina Duraid.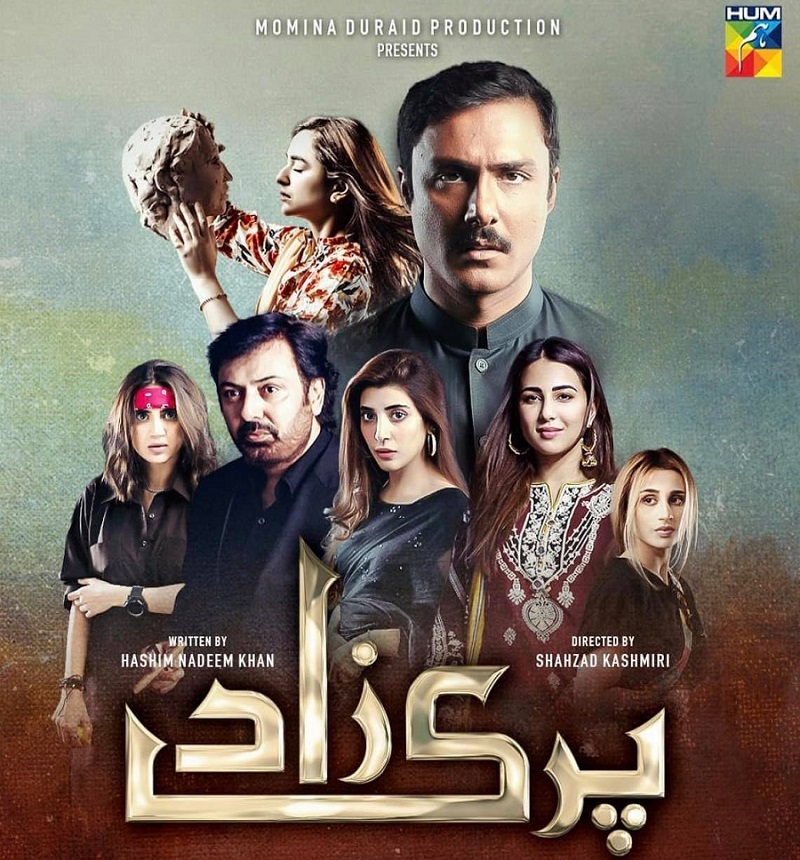 Here are 5 reasons why our drama makers should produce more dramas such as Parizaad:
Unique Script
Most Pakistani dramas nowadays revolve around love stories – most often love triangles. Others focus on family issues, mainly saas bahu stories or the problems related to marital life. There are also those that bank heavily on negative or black and white characters. And then there is the bechari aurat who is shown getting humiliated constantly in these dramas. Parizaad has none of that! The writer Hashim Nadeem has penned down a script that is unique in so many ways. Although this is a serial but the way the characters come and go gives it the engaging factors which the series have.
The writer has definitely laid down the foundations for a brand new genre by doing so. Most often, certain characters that are part of the story are part of it right till the end. In Parizaad however, some of the characters are constant, others come, do what needs to be done and then they leave. This makes the storyline unique and even more appealing. Apart from this, the writer has not used any of the done-to-death scenarios to entice the viewers. Parizaad's story at some level represents the story of every individual out there who has ever dared to dream.
An Unusual Protagonist
In an era when young and good-looking heroes and heroines are considered as the basic requirement of any drama serial at all, Parizaad has broken all stereotypes by introducing a male protagonist who is unlike any other. Also, most of the drama serials revolve around women because the producers insist that is the only way to entice their female audience and that is where they get their ratings from. Parizaad's male lead's success and the fact that people are absolutely in love with this character has definitely redefined the general concept of the main protagonist in Pakistani dramas. It goes to show that the viewers want to watch real people's stories on screen. A protagonist does not have to be eye candy or a toxic man, which is most often the case. More dramas should have protagonists such as Parizaad who does not only break stereotypes but also sets the bar high.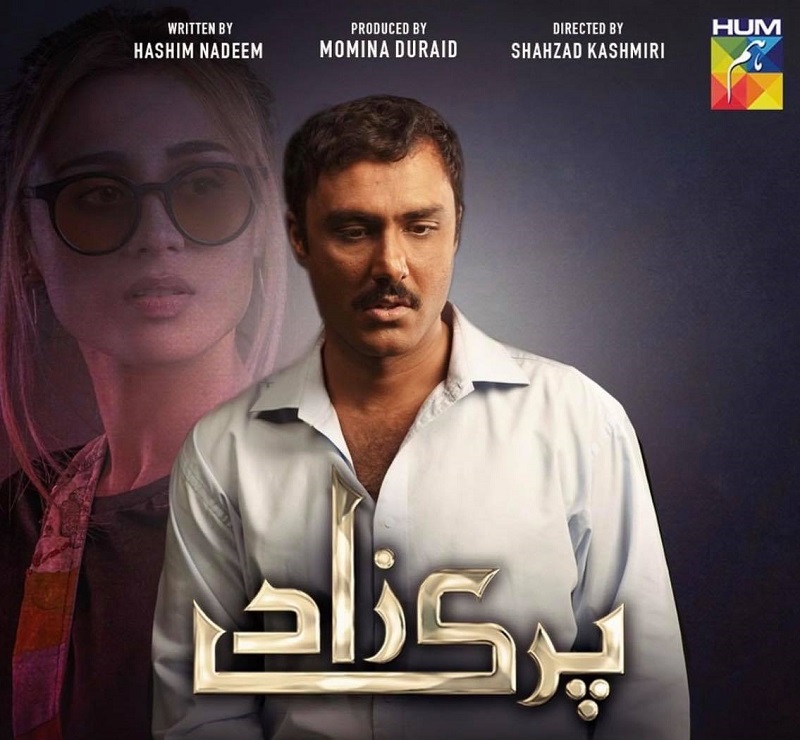 Real people have struggles and their journeys are unpredictable as is the case with Parizaad. Parizaad's strong characterizations should serve as an inspiration for all those writers who are busy writing black and white characters. Mostly, the portrayal of men in our dramas is restricted to reinforcing clichés or they are used as a caricature. It is such a pleasant change to have a male protagonist who has a story to tell, is intelligent, and is not run-of-the-mill.
Star Power Utilized Effectively
We have watched so many star-studded disasters in recent times. Even the most talented stars have been exploited to get ratings. When the production houses often invest in star power, they fail to focus equally on the script and the content. Parizaad however has proved that star power and quality content is a winning combination. All the big and rising stars have been assigned such roles in the drama that they have left a lasting impression.
Most importantly, it has actually added to the star power of the leading man Ahmed Ali Akbar. This should serve as an example and inspiration for all those actors who are constantly choosing similar projects because they are too afraid of stepping out of their comfort zones. It also goes to show that the right casting can make a world of difference. Ahmed Ali Akbar has risen as a bigger star than ever not by playing a typical role but by opting for a role that was a huge challenge. He has proved that he was up to the challenge and the credit for that also goes to those individuals who saw this talent in him and offered him the role. There is rarely a drama with so many big names attached to it that managed to do justice to all these stars, Parizaad has done just that therefore others should follow.
Meaningful Entertainment
With this script, the writer Hashim Nadeem has proved that multiple social issues can be highlighted in a drama without making it look like a social commentary. The fun fact is that Parizaad was never promoted as an issue-based drama yet right from the beginning it has focused on so many basic issues in the most meaningful manner. The basic theme of the drama itself is that we should not judge a book by its cover and that is being re-emphasized through different characters. That is something most viewers can relate to since so many people bank on first impressions to make final judgments about people. Apart from that, the effect of constant rejection, the double standards that exist in the society, extreme materialism, a husband's failure to balance between his wife and parents – are just a few of the important issues that have been touched upon in the most effective manner.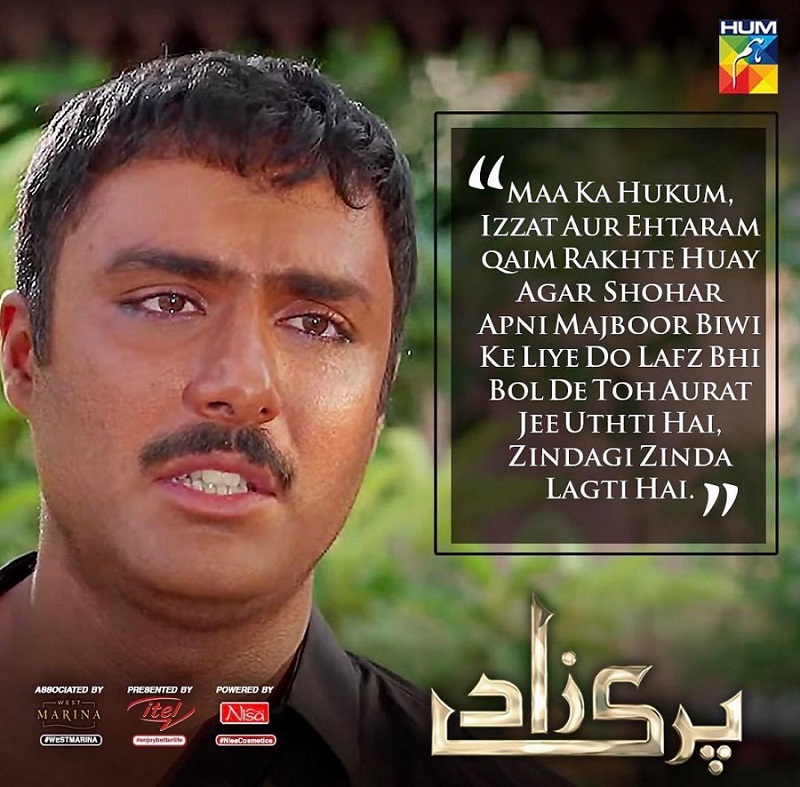 What makes Parizaad different is the fact that the writer has relied on showing and not telling. Parizaad's journey itself has so many messages in it. We definitely need more such dramas which provide meaningful entertainment in the true sense of the word.
Public Appreciation
The production houses and writers who are constantly complaining that they stick to done-to-death stories because that is what the public wants have certainly been proven wrong! By giving Parizaad the kind of love and attention it deserves, the public has shown that they will watch something out of the box if it is penned down and executed intelligently. Parizaad has proved that content is the king! Sure, it has great production values and superb performers to make it a one-of-a-kind drama but what stands out more than anything else is its main content and premise. The public is showing more love to this drama at the moment than any other, that says a great deal about what the public wants to see on television.
Are you watching Parizaad? Do you agree that we need more drama like this one? Share your views.