Agha Ali and Hina Altaf's marriage came as a surprise to most people. In fact, Agha and Hina themselves even today have a tough time realizing that they are now married! They also faced a lot of criticism because of Agha's prior relationship with Sarah Khan. Well, the good thing was that people started liking this couple once they got to know them better. Although Hina and Agha both are equally famous, their marriage turned into a controversy because people thought Agha had broken Sarah Khan's heart. Now that Sarah Khan is happily married, the dust is settled and everyone has accepted this newly married couple. Until now, Hina and Agha refrained from giving interviews. They made their first appearance in Nida Yasir's show because Nida has been an important part of Agha Ali's journey as a celebrity. In this show, the couple revealed many interesting details.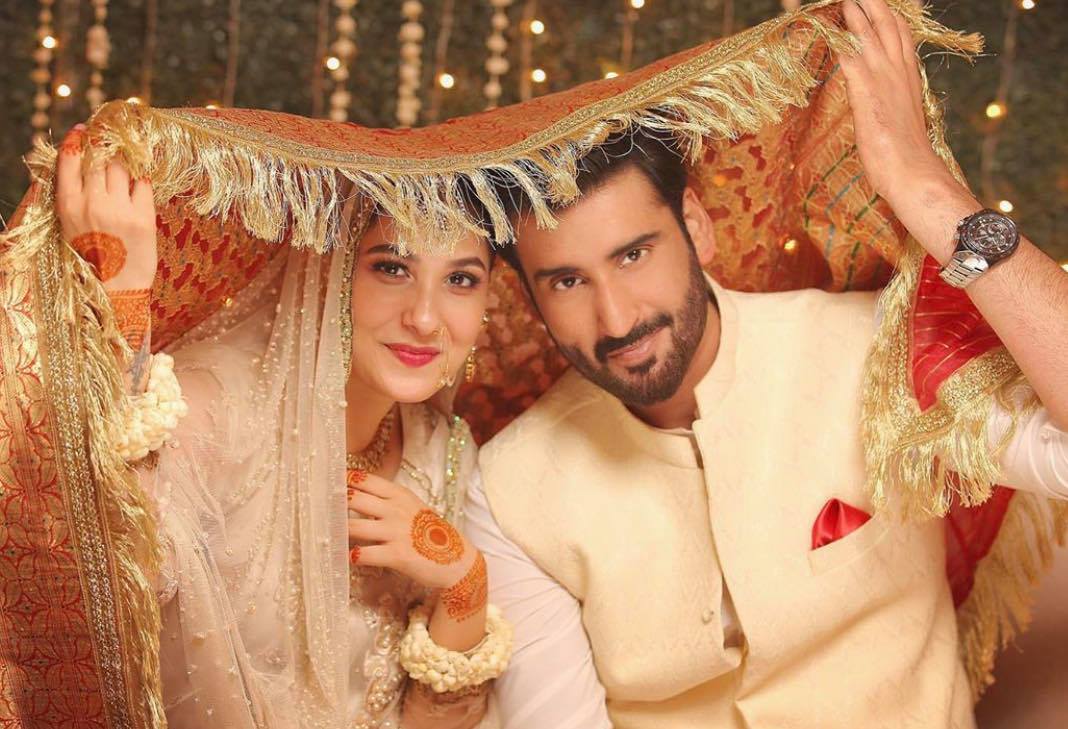 They also talked about how they fell in love and what is that they love about each other the most. Here are those 5 things which attracted this couple towards each other and they decided to get married.
Agha Ali Loves Hina's 'Mysterious' Nature
Agha Ali shared in his first interview after the marriage that even today he finds it hard to believe that they are actually married. He said that if he had to mention one thing which became the reason why he chose Hina as his wife, it would be that Hina knows when to get candid with people and when to keep her distance. The fact that Hina does not reveal her personality to everyone, attracted Agha towards him. Her reserved nature appealed to Agha. Hina was like a mystery for Agha, once she revealed her personality to him, he liked her even more.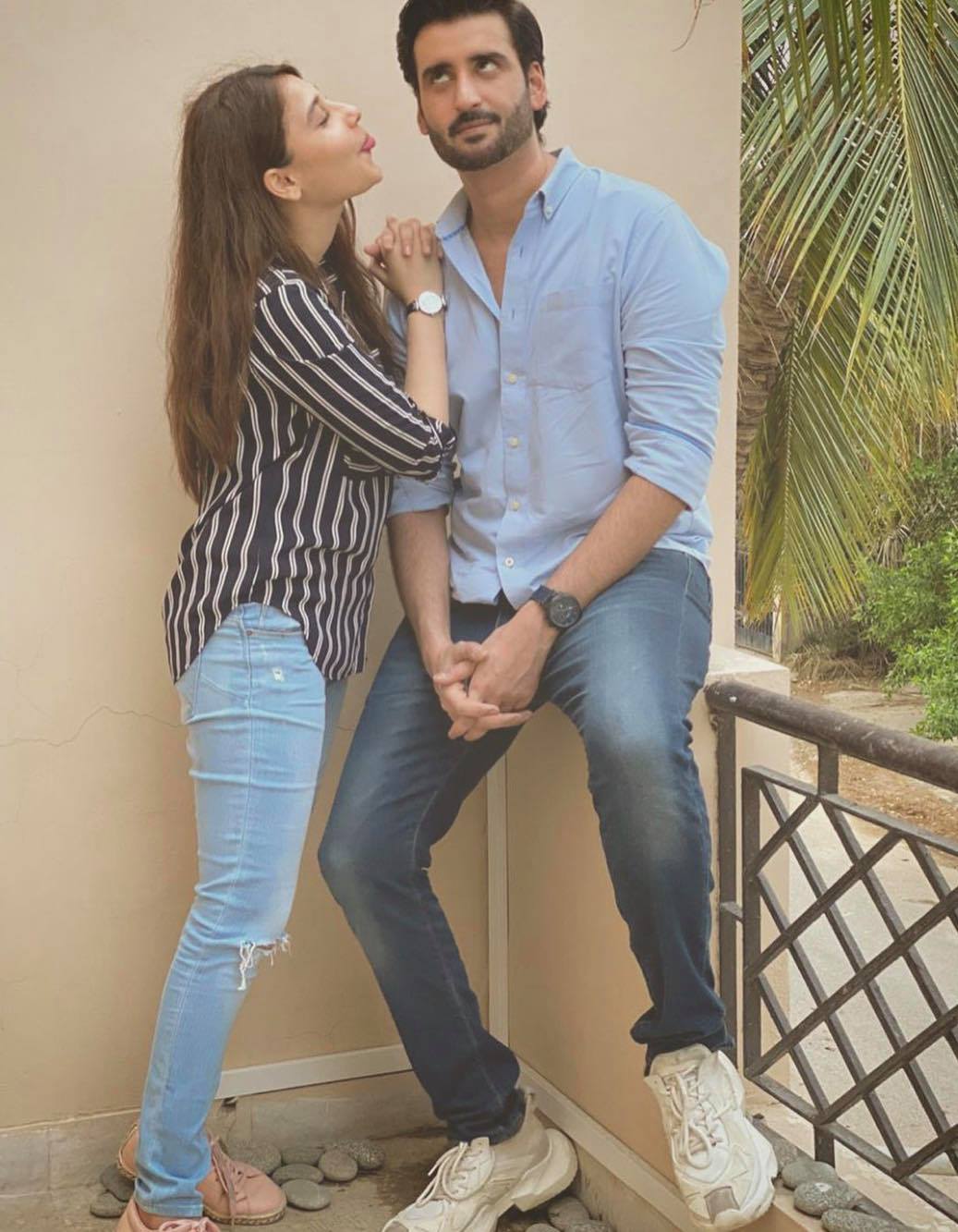 Hina Altaf Adores & Respects Agha's Personality
Hina made it quite clear that apart from love there was a lot of adoration and respect which she felt for Agha Ali. She said that it is so important to keep on reminding each other why you fell in love and got married. Hina is absolutely in love with the kind of person Agha is. She thinks she can never be as good a person as her husband because he has so many great qualities like he is truthful and loyal.

They Can Relate To Each Others Struggles
Hina and Agha both have struggled a lot to get where they are today. When they started talking to one another, they could relate to each other's journeys because they had faced similar situations. In the beginning, most of their conversations were about their struggles which became something that brought them close. Both of them are self-made and independent individuals and that is what makes them compatible.
Both of Them Want The Same Things
Hina and Agha's outlook towards life is the same even though the first time they met on the sets, they did not even talk to each other. Two people who thought they would not even get along ended up falling in love and getting married. This happened because they realized that they were soulmates. When asked if Hina and Agha regretted having a simple wedding, they shared that they always wanted such a wedding. Agha said that although he would have liked a few more people there at the wedding he was happy with the way things went because he liked things simple and Hina is the same.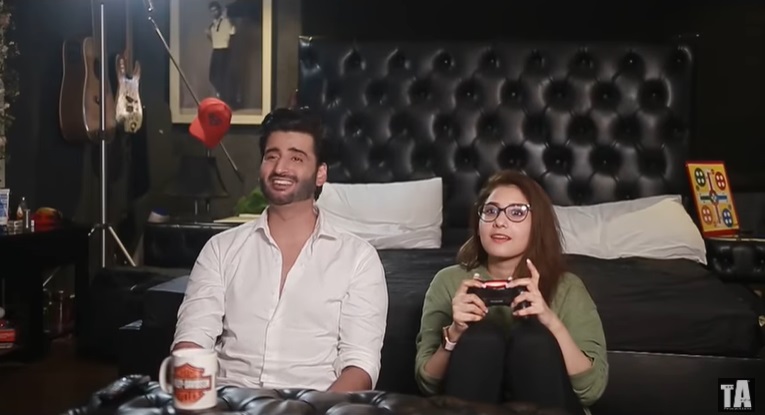 Not only this, but they also love playing games together and there are so many other activities which they have in common. Apart from that, Agha respects the fact that Hina is a working woman who wants to continue working, he would never stop Hina from pursuing her career.
Hina Altaf Loves Agha's Sense of Humor
The one thing which attracted Hina towards Agha, in the beginning, was his sense of humor. Hina's first impression of Agha was that he is a really serious person who probably gets upset easily. When they started interacting, she was surprised to know that Agha had a great sense of humor. He always made Hina laugh and that is the reason why she decided to spend the rest of her life with him. For Hina, a good sense of humor was really important always and she found just that in Agha. She knows that this man can make me laugh at any given time which is the kind of relief she wants every single day in order to make life more enjoyable.
Hina and Agha are soul mates who met each other at the right time. We wish them a happy life together.