70 Years of Patriotic Songs!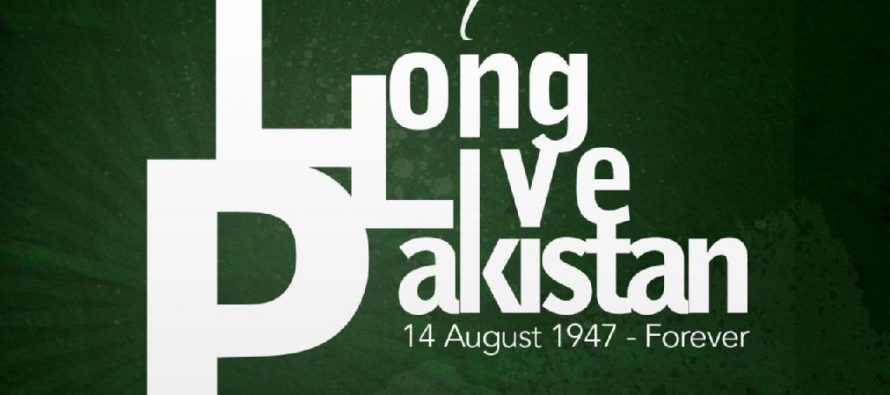 A very happy Independence day to all Pakistanis across the globe. It has been 70 years since India got divided into two halves and a new country by the name of Pakistan was born. Millions of lives were lost to achieve a safe haven for the Muslims of India. We have come a long way since then.
Let's be honest, there are so many things that we complain about our country day to day. But here's also a fact that we usually fail to acknowledge; all the flaws that we observe are the result of our collective doings, or I should say ill-doings, as a nation.However, we complain because we expect better from our beloved homeland because we know it can be better. But even in the most critical moods, there is still a lot of love and respect for our country in our hearts. Yes, that's what we call patriotism and nothing brings out patriotism more that national, patriotic songs. And today, on the celebration of the 70th Birthday of Pakistan, we have compiled a list of some the most hit national songs that have been produced by our artists over the years:
Song : Hum Laye Hain
Year : 1956
Singer : Saleem Raza 
Song: Chand Roshan Chamakta Sitara Rahe
Year : 1958
Singer : Munawar Sultana 
https://www.youtube.com/watch?v=K25Ges4f3T8&t=22s
Song : Ye Watan Tumhara Hai
Year : 1962
Singer : Mehdi Hassan 
Song : Aye Watan Key Sajeelay Jawano
Year : 1965
Singer : Noor Jahan 
Song : Jeevay Jeevay Pakistan 
Year : 1972
Singer : Shahnaz Begum 
Song : Hum Zinda Qaum Hain
Year : 1973
Singer : Various Artists 
Song : Is Parcham Kay Saey Talay
Year : 1982
Singer : Various Artists 
Song : Hamara Parcham 
Year : 1985
Singer : Naheed Akhtar 
Song : Dil Dil Pakistan 
Year : 1987
Singer : Vital Signs (Band)
Song : Hum Hain Pakistani 
Year : 1995
Singer : Vital Signs (Band)
Song : Jazba Junoon 
Year : 1996
Singer : Ali Azmat 
Song : Mera Pegham Pakistan 
Year : 1996
Singer : Nusrat Fateh Ali Khan
Song : Junoon Say
Year : 1997
Singer : Junoon (Band)
Song : Dil Na Lagay
Year : 2000
Singer : Fakhir
Song : Dil Say
Year : 2003
Singer : Haroon 
Song : Aasman ko Chootay Jaen Hum
Year : 2006
Singer : Ali Zafar 
Song : Ab Khud Kuch Karna Parega
Year : 2010
Singer : Strings and Atif Aslam 
Song : Mein To Dekhoonga 
Year : 2011
Singer : Strings (Band) 
Song : Naya Pakistan
Year : 2013
Singer : Salman Ahmed and Junaid Jamshed 
Song : Shukriya Pakistan
Year : 2016
Singer : Rahat Fateh Ali Khan
Pakistan is a great nation and we feel that within ourselves. Her beginnings were filled with hard work, dedication and courage, the reason why we progressed so much in the initial years of independence. We are still progressing, Shukar Alhamdullilah, but our pace has slowed down. Being Pakistani, it's our responsibility to try our level best to contribute in the development and progress of Pakistan in whatever way we can. We owe it to those who sacrificed their lives for this country.
---