With Independence Day just around the corner, I thought I'd compile a list of dramas that boost the spirit of patriotism in me and I am sure, in all of you too. Pakistan is the best country in the entire world_ maybe not in development, maybe not in education, but in patriotism. All the Pakistanis are connected to their roots in one way or another and can never move away for them even if they try. While there are hypocrites who try to undermine Pakistan in every way, there are people who love Pakistan from the bottom of their hearts and above all, there is Allah who will not let us falter until we have complete faith in him.
It was extremely hard for me to choose which show should go at the top. After spending a lot of time thinking, I decided to give the first place to a real story:
1. Sipahi Maqbool Hussain:
ISPR and Interflow Communications Limited presented the story of Sipahi Maqbool Hussain, directed by Haider Imam Rizvi. It is about how Sipahi Maqbool Hussain ended up in an Indian jail and how he was abused for 4 decades for being a Pakistani and denied "Prisoner of war" status. The main lead was Hassan Niazi as young Maqbool Hussain. Other actors were Raja Haider, Batin Farooqui, Riaz Mastana, Reeja and Ghazala Butt.
Sipahi Maqbool Hussain was captured during the 1965 war. He was abused and asked for identity but he kept writing No.335139 as an answer. He was tortured to an extent when even his toe nails and tongue were not spared. He still wrote "Pakistan Zindabad" with his blood. After 4 decades he was sent back in mentally disoriented state but no one from his family, his mother or brother, were alive to receive him. He scribbled his story of abuse in bits and pieces in front of the psychiatrists who attended him. The last scene showed the real Sipahi Maqbool Hussain being given flowers and respects by the army.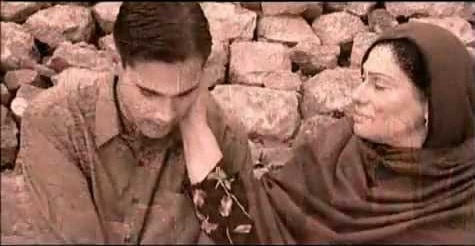 The actor playing the role of older Sipahi Maqbool Hussain also did a commendable job.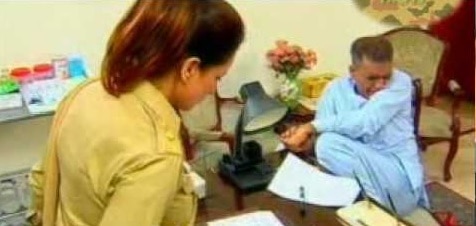 The real Sipahi Maqbool Hussain was given a VIP suite by Ex-President Pervez Musharraf. He sleeps on the floor and stays away from bright lights. He likes to remain in the dark corners of the room. Such was the impact of torture on him.
We will always respect you Sir!
2. Alpha Bravo Charlie:
Alpha Bravo Charlie was created by ISPR and Shoaib Mansoor. It is the tale of the friendship between Faraz (Faraz Inam), Kashif (Captain Abdullah Mehmood) and Gulsher (Capt. Qasim Khan). Faraz was the rich and handsome one , Kashif was the funny one and Gulsher was the serious and shy one. Another character is Shehnaz (Shehnaz Khwaja) who had a lot of effects on their lives.
The patriotic spirit this show gave the audience was long lasting. Kashif, who initially was not intensely devoted to the army, proved his worth by killing an entire team of Indian soldiers at Siachen. He lost his arms and legs due to harsh weather conditions.
Gulsher fought the Serbs in Bosnia and was captured. He later tried to run away but was again caught and this time, martyred.
Faraz did not get assigned to any combat but he took part in charity works.
Shahnaz did not stop searching for her husband but could not succeed. She returned to Pakistan. Later she permitted her only son to join the army as well. What a wife and what a mother!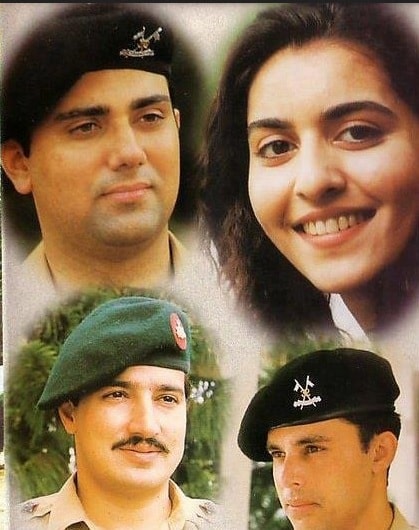 The show aired on PTV but after many years Geo Ent. also aired it.
3.Wilco:
Wilco which aired on PTV was produced by the ISPR alongside 7th Sky entertainment. It was directed by Ahsan Talish and written by Mohammed Ahmed. The cast consisted of some big names; Humayun Saeed, Adnan Siddiqui, Ahsan Talish, Laila Zuberi, Ainne, Amna Sheikh, Beenish Chauhan, Imran Abbas, Zainab Qayyum. The story was deep and there were many sidetracks beautifully woven in. It showed how the army not only defends Pakistan against enemies but also rushes to help during natural disasters. There were some scenes between Imran Abbas's character and Annie's character which were cute and funny. Humayun Saeed's death in the end made the audience sad :( but showed the sacrificial nature of his character. He let the helicopter go without him because he knew that his climb would consume a lot of time. The avalanche could damage the helicopter and kill the injured people inside it. He killed an enemy before being consumed by the storm.
This is the final scene: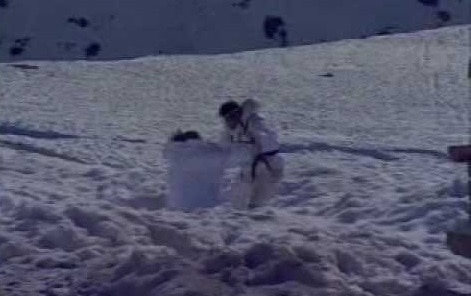 Danish Taimoor :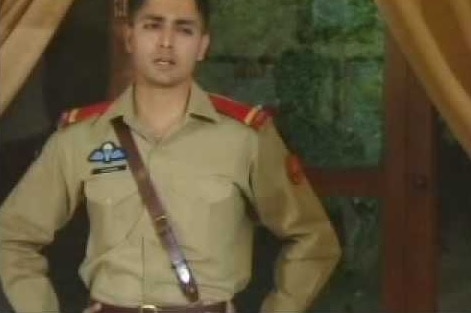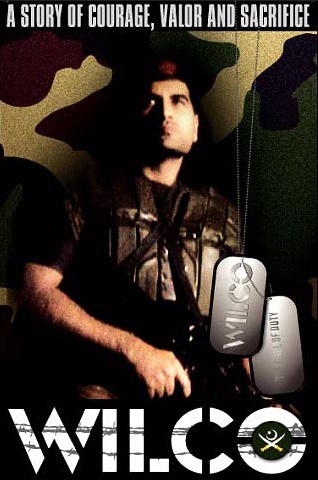 4. Dhuaan:
Dhuaan aired on PTV. Directed and produced by Sajjad Ahmed, the story was originally in the form of an english novel written by the lead actor Ashir Abdul-Azeem himself. He dramatized it later. The other actors include Nabeel (we all know him from Bulbulay ;) ) Asal Din Khan, Abdul-Wajid ,Nazli Nasr and Zubair Khan Achakzai. The five college buddies united in Quetta after many years and made a plan to dedicate their lives to Pakistan. Azhar (Ashir) was already an ASP. The others also trained themselves and learned to use weapons. Eventually they were offered a case of narcotics which was supposed to be kept secret from local police. Then followed a lot of action and thrill and finally after succeeding in their mission, all of them embraced martyrdom. The audience wept as Nusrat Fateh Ali Khan's "Kisey da yaar na wichdey" was played in the background.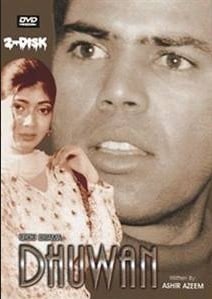 Four of the five friends: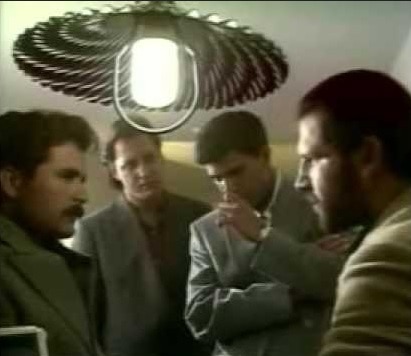 5. Dastaan:
Hum TV's Dastaan was based on Razia Butt's novel and dramatized by Sameera Fazl, Dastaan was a one-of-its-kind serial. Haissam Hussain directed it. The main cast had, Sanam Baloch, Fawad Khan, Saba Qamar, Ahsan Khan, Mehreen Raheel, Samina Peerzada and Abdul-Qavi Khan.
Bano was the strongest character I saw on TV. She went against her brother's wishes to prepare banners for Pakistan movement. She supported the creation of Pakistan with all her heart. She had never even thought her life would take such a tragic turn. After partition of India, Bano's parents, brothers and sister-in-law were killed. She was kidnapped, tortured, forced to convert to Sikhism and married to a Sikh. Even so, her faith remained unshaken. This drama was a lesson for every Pakistani to acknowledge the sacrifices made for their country and love their country till their dying breath.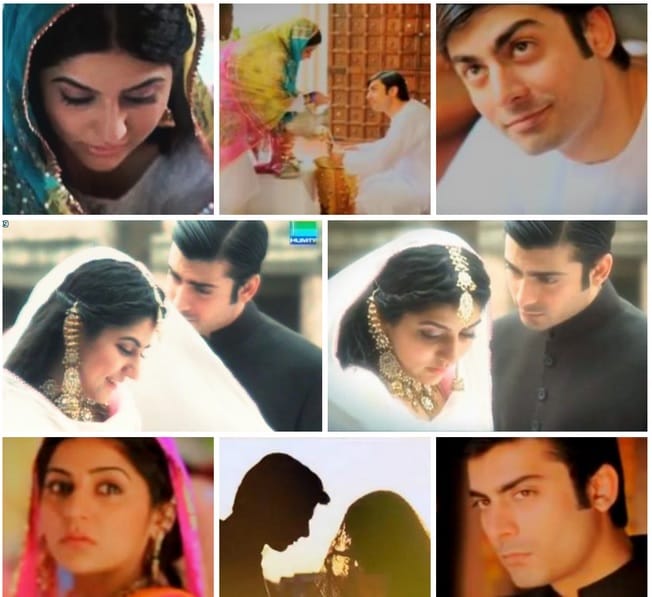 6. Khuda Zameen Se Gaya Nahi Hai:
This ISPR project aired on PTV and Hum TV simultaneously. Asghar Nadeem Syed took the responsibility of writing it and Kashif Nisar handled the diirection. It emphasized on the enemies who are cutting Pakistan from its roots. They are showing Islam as a terrorist religion. The show highlighted Pakistani army's efforts to rid the country of them. It covered the issues of bombings of mosques, hotels and schools to killing of women who stepped out of their houses only to earn for their orphan children. It showed how some people claim to be religious when they even don't let their own children (especially daughters) study. The cast included Jibran, Sara Chauhdry, Ayub Khoso,Nauman Ijaz, Ayesha Khan and Irum Akhter. Jibran's character was a true patriot.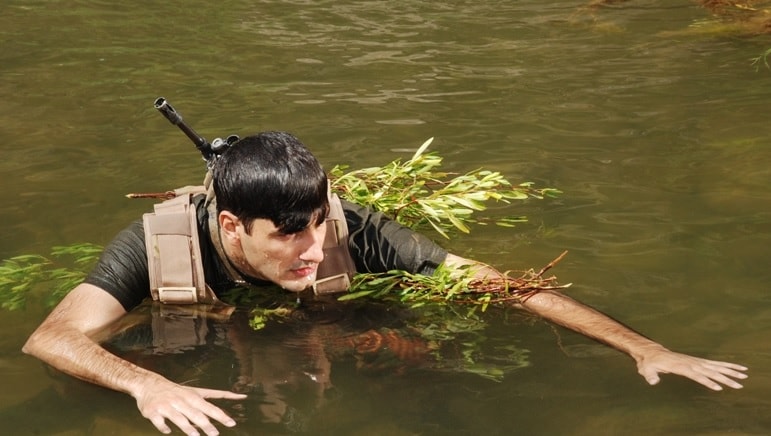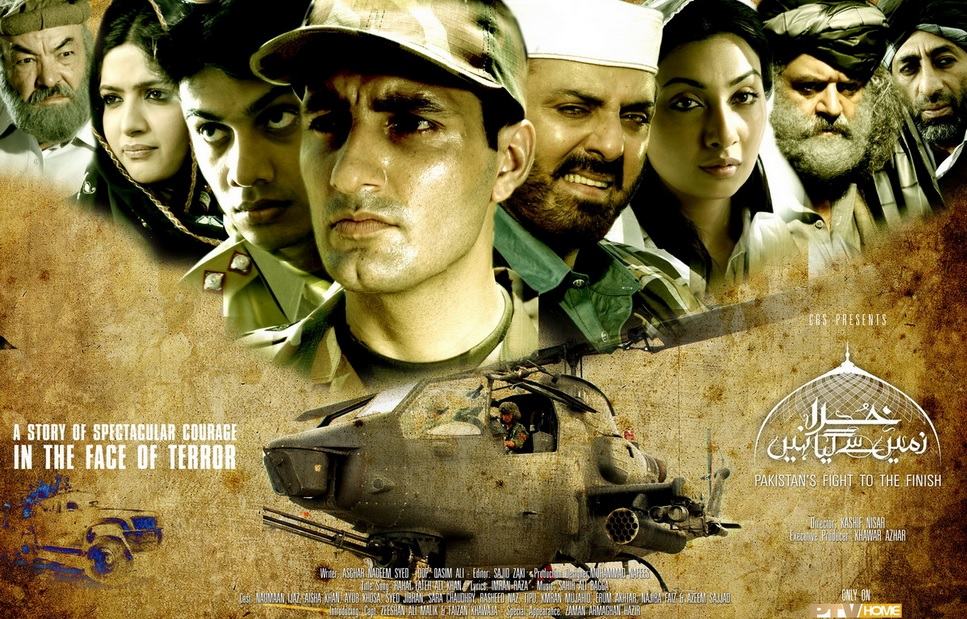 7. Jaan Hatheli par:
The show aired on PTV and Urdu 1. Story and direction was from Syed Husnain Abbas and Shamim Bazil penned it down. It emphasized the war against terror done by the security forces in Balochistan. For a long time, the people of Balochistan have been terrorized and this drama told them that they are a part of Pakistan and Pakistanis don't abandon their brothers :) The main cast included Asad Malik, Nadeen Baig, Noman Ijaz, Shamoon Abbasi, Madiha Iftikhar and Myra Khan.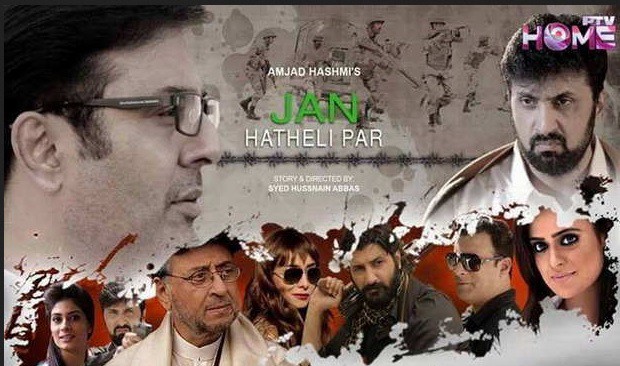 8. Sunehre din:
This drama which also aired on PTV was on a much lighter note. It was supposed to inform the viewers about the life of the young cadets of Pakistan Military Academy in Kakul.Saleem Sheikh's character went against his mother's wishes to join the army. Had he known what he was getting himself into! The senior officers were pretty harsh on him and the other new guys. But then again, this is the Pakistani army we're talking about! They got to be tough and well-prepared for any challenge. The scenes that followed were funny and I had a lot of fun watching them along with feeling a little bit sorry for his troubles :P The night before promotion, our hero and his friends took all the revenge they wanted to take. For one night, the seniors transformed into juniors, and the juniors into seniors. Bas phir kya tha? The revengeful feeling could not be suppressed any longer!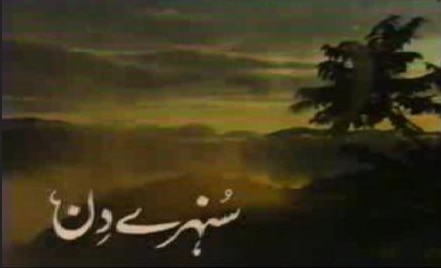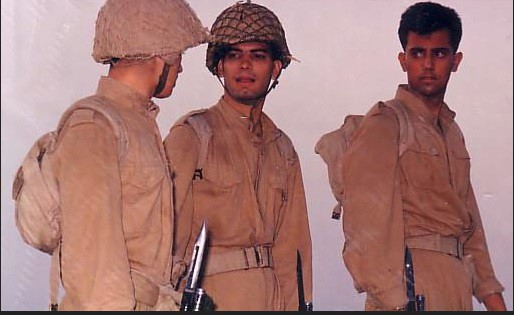 This was the list of dramas I find most patriotic. What did you think of the list?
In the end, I would like to say that please pray for your country on this Independence day. Love your country and never utter any bad word against it because it has been made after a lot of sacrifices. The ones shown in Dastaan were hardly 5% of them. Not only before partition, but also after so many years, Pakistani army and the common people are fighting, struggling and laying down their lives against terrorism. The least you can do is love your country and pray for it. What if Pakistan is not as developed as others? What if it has corruption? We are the ones who can develop it. We are the ones who can finish the corruption and the first step has to be taken by you.
Yes! You! The one sitting in front of the computer/laptop reading this. Stop the corruption. Start by not throwing wrappers on the streets. Start by talking politely to your fellow Pakistanis (whatever language they speak). Start by helping the poor. Start by educating yourself and then educating others.
Most importantly, forget that you are an Urdu-speaker, Sindhi speaker, Balochi speaker, Pashto speaker , Punjabi speaker, Kashmiri speaker and so on. The list will never end but your country will (Allah na kare) end if you keep thinking like this. Start introducing yourself as a Pakistani only. You may have a different language, but not a different identity.
"I'm a Pakistani and my language is Urdu/Punjabi/Pashto/….."
So stay blessed, united and have a wonderful 67th independence day!!
Areeba Mohsen