The host Sana Faisal of the program "Khufia" on the TV channel Abb Takk was poisoned by her fan. A youngster came to Sana requested her for a selfie and later gave her an ice ream as well.
According to the husband of Sana, it was when she ate ice cream and started feeling unwell. It was the ice cream which intoxicated Sana. The host was then admitted to the Karachi's Ashfaq Memorial Hospital. According to sources the condition of Sana is now stable.
The police has taken the statement of Sana's husband and is now waiting to record Sana Faisal's statement to take further action in the matter.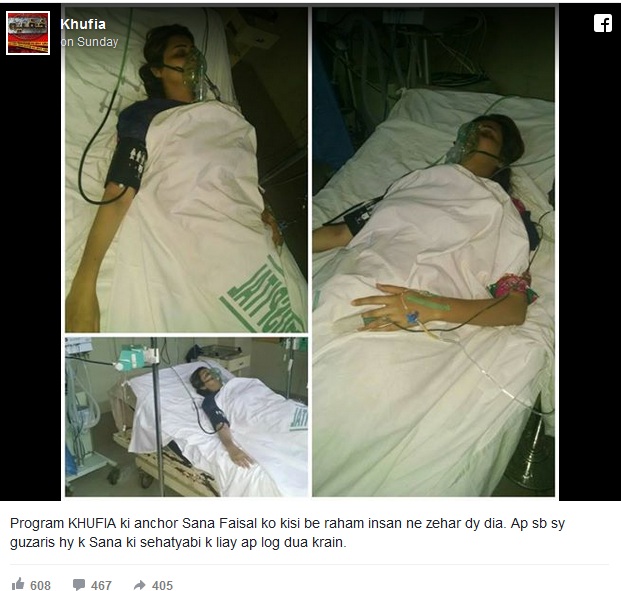 This whole thing is really sad and disappointing what are we heading to ? What kind of society are we living in and becoming a part of ?