Aamir Liaquat Hussain was a popular Pakistani television host who rose to fame through his religious program Aalim Online. He introduced the concept of Ramadan transmission in Pakistan. He started the transmission on Geo Television. He also initiated Ramadan game shows. His show Inaam Ghar went extremely popular. Well, last year Dr Aamir Liaquat Hussain passed away and this would be the first Ramadan after his demise. Dr Aamir Liaquat Hussain's family and fans are in grief. Bushra Iqbal often posts stories related to Dr Aamir Liaquat Hussain on different religious occasions.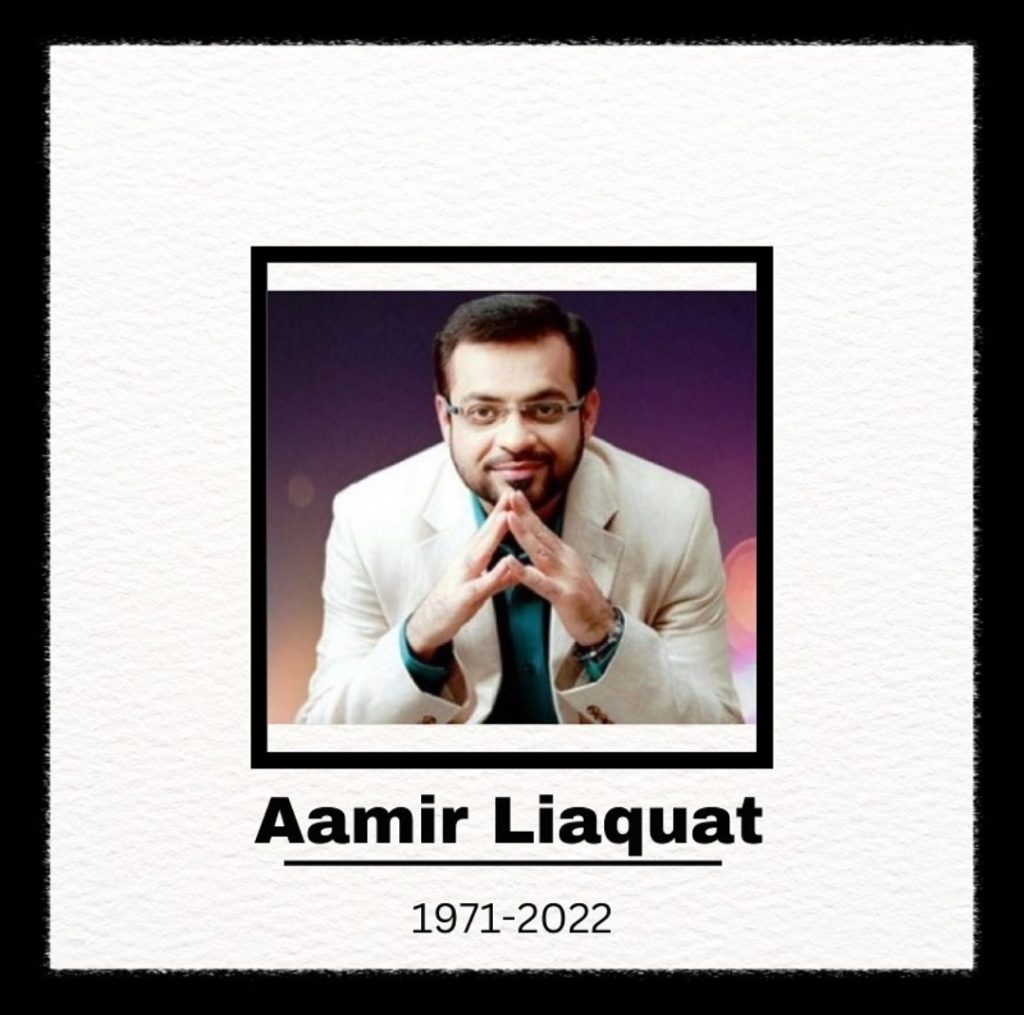 Today, just before the start of Ramadan, Bushra Iqbal has shared the emotional messages of Dr Aamir Liaquat Hussain's children for him. His daughter and son have expressed their feelings and wrote emotional messages. Dua E Aamir and Ahmed Aamir expressed their grief in heartfelt messages.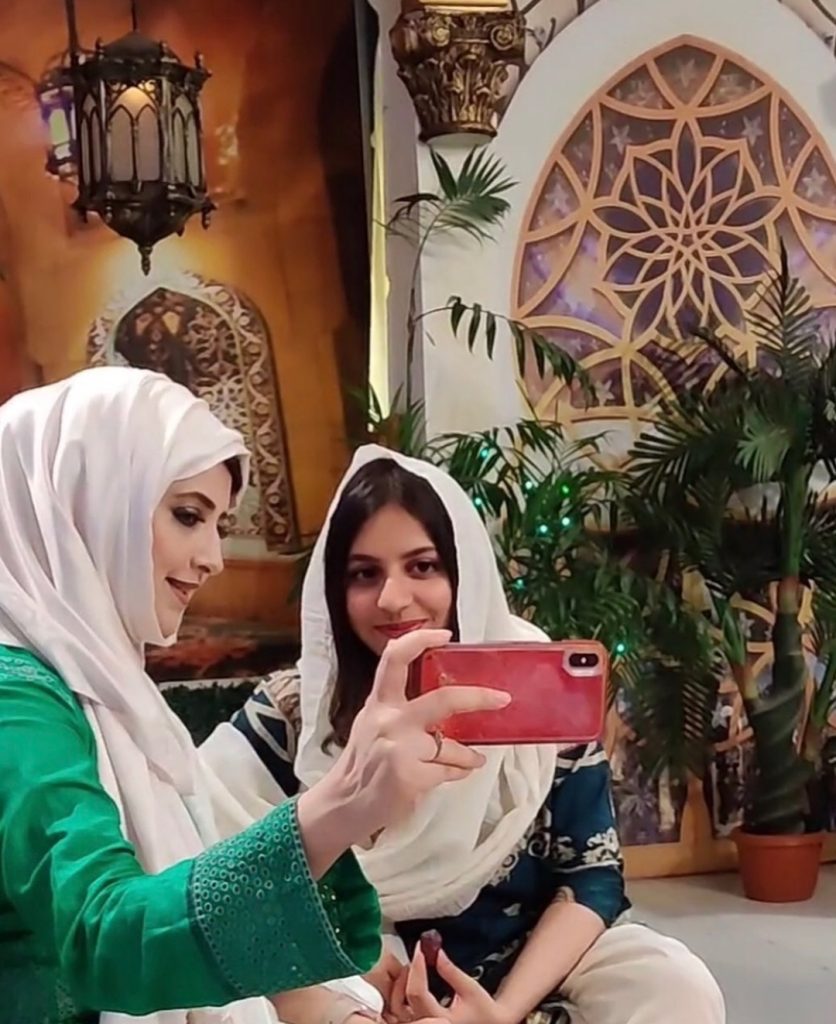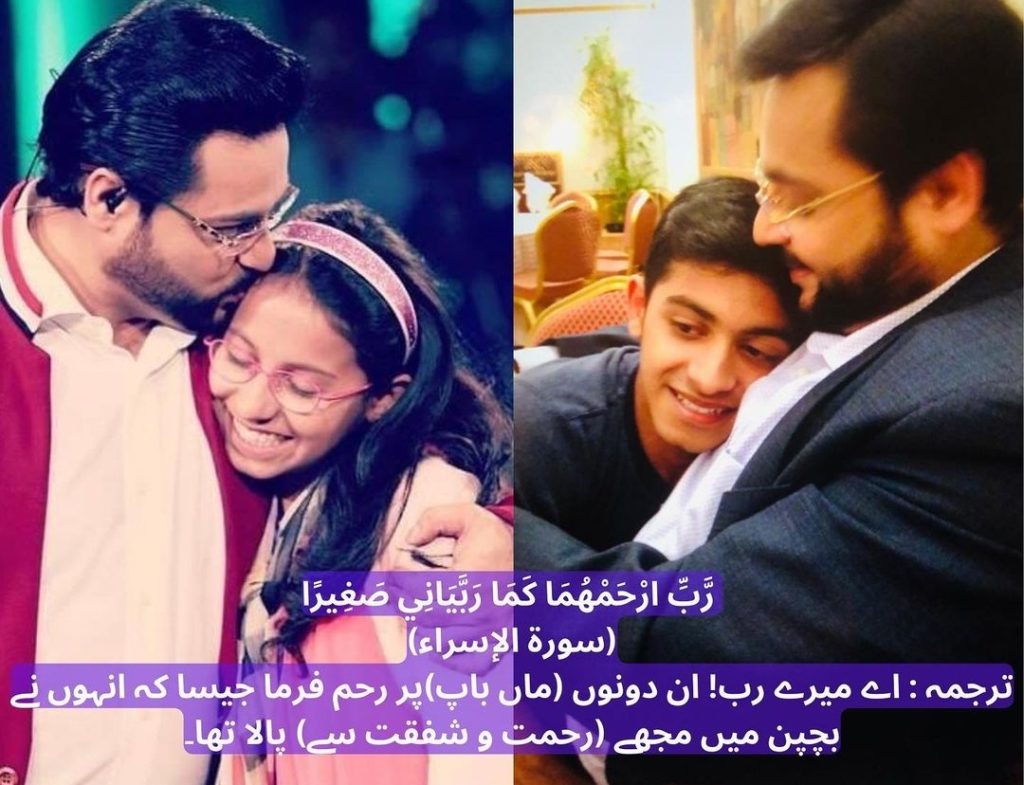 His son Ahmed Aamir wrote an Urdu poem for his father. He wrote, "With Love to My Baba. Message From Ahmed Aamir son of Aamir Liaquat Hussain – Zindagi gulzar thi aap ki shakhsiyat se. Meethi thi aap ki pur mushfiq guftugu se. Bachpan se jawani tak ka safar hua aap ki ungli pakar ke. Aagay ki manzilon mein haath khaali khaali lagaingay. Tanhayi mein guzaarish hoti hai aap ke saaye ki, rtay lamhay, har jaagtay huay pal, shiddat se mehsoos hoti hai kar. Duaaen tou karte raheingey aap ke liye taa hayat, Magar na bhula paaingay beetey lamhat. Ramadan Mubarak Baba". He said, "we will always pray for you but we won't be able to forget you. Ramadan Mubarak my father"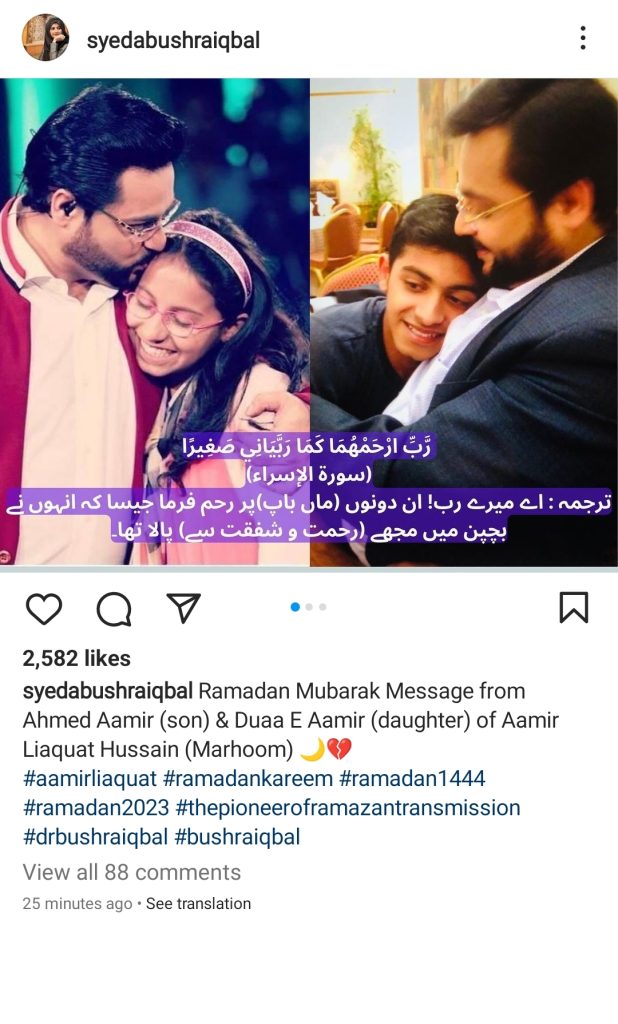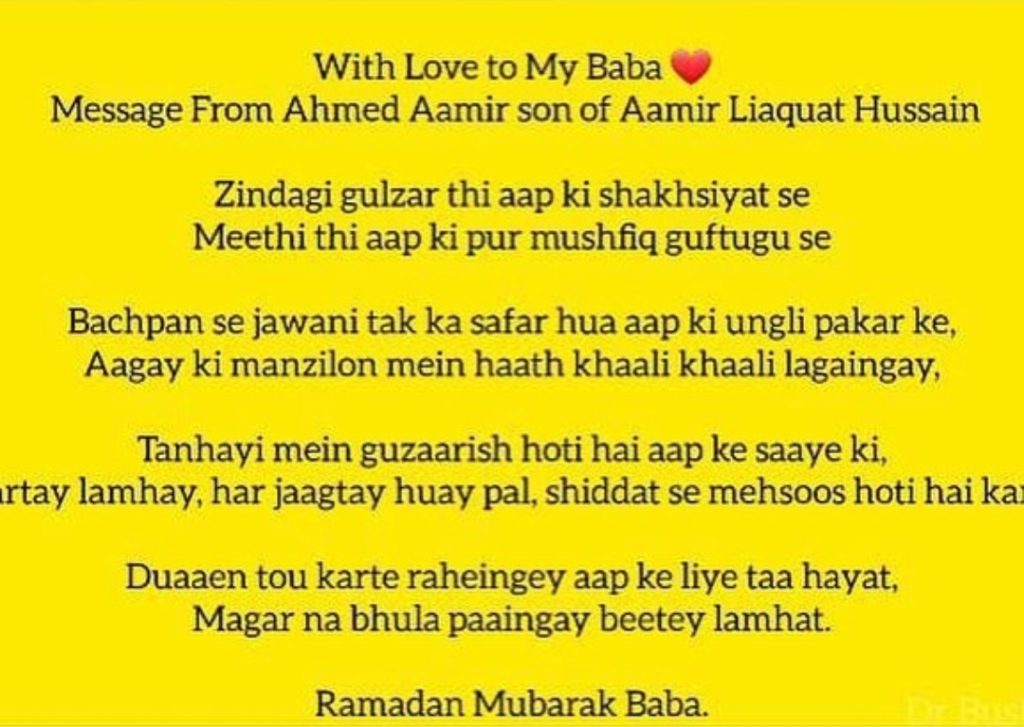 His daughter Dua E Aamir also shared a long note in which she expressed her love for her father. Dua wrote, "Assalamlaikum everyone and Ramadan Mubarak. This year, Ramadan is going to be immensely difficult for my family and I. You all watched me grow up on television alongside my late father, Aamir Liaquat Hussain, so its extremely painful to come to terms with the fact that this Ramadan will be our first without him. The pain of losing a father is one that cannot be explained, but the pain of losing a father who was such a prominent figure in everyone's lives is one that cannot be forgotten by anybody"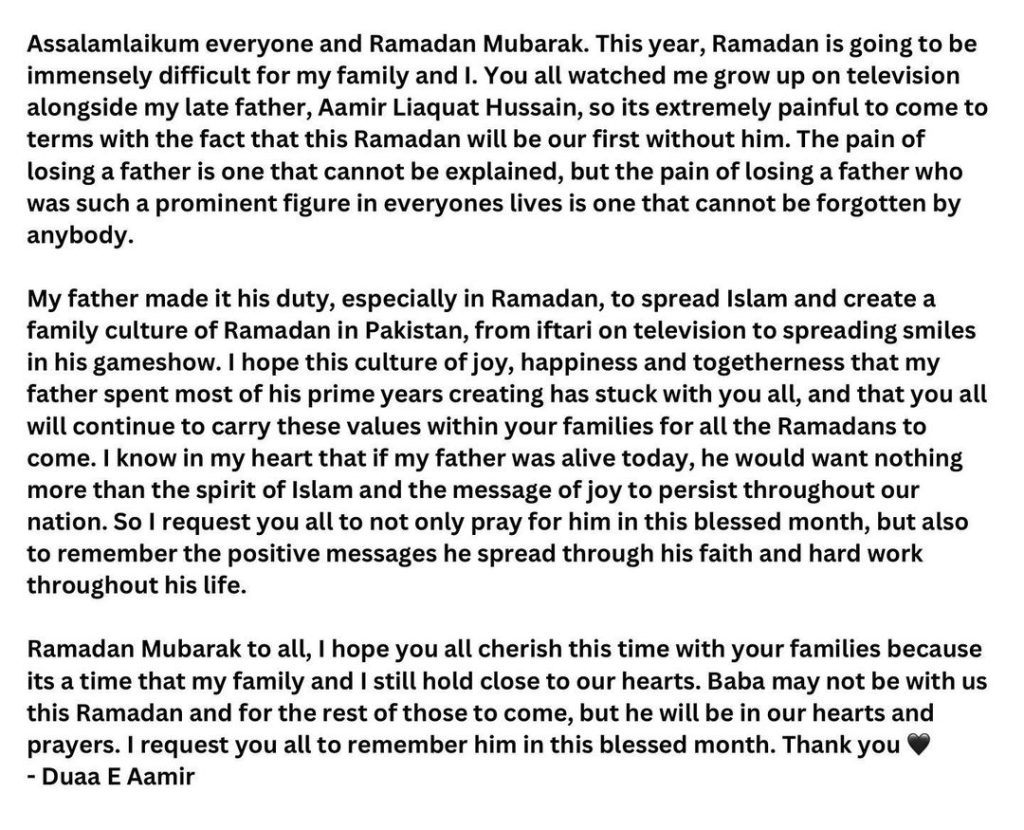 She further talked about her father's services during the month of Ramadan, Dua wrote, "My father made it his duty, especially in Ramadan, to spread Islam and create a family culture of Ramadan in Pakistan, from iftari on television to spreading smiles in his gameshow. I hope this culture of joy, happiness and togetherness that my father spent most of his prime years creating has stuck with you all, and that you all will continue to carry these values within your families for all the Ramadans to come. I know in my heart that if my father was alive today, he would want nothing more than the spirit of Islam and the message of joy to persist throughout our nation".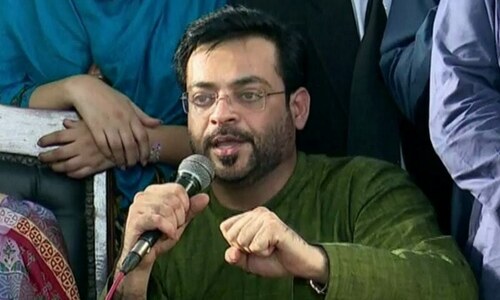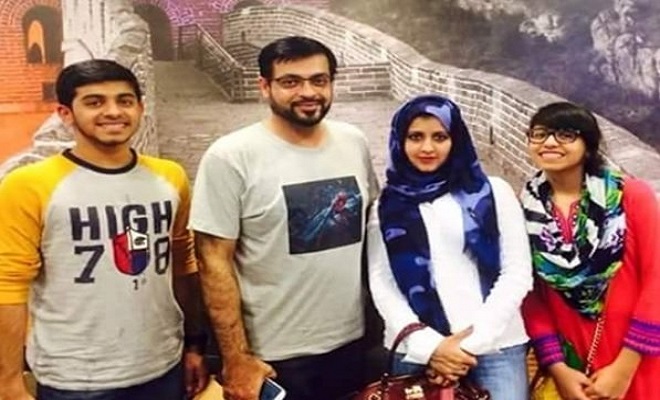 Dua further urged Aamir Liaquat Hussain's fans to remember him in prayers and always spread positivity regarding him. She said, "So I request you all to not only pray for him in this blessed month, but also to remember the positive messages he spread through his faith and hard work throughout his life. Ramadan Mubarak to all, I hope you all cherish this time with your families because its a time that my family and I still hold close to our hearts. Baba may not be with us this Ramadan and for the rest of those to come, but he will be in our hearts and prayers. I request you all to remember him in this blessed month. Thank you – Duaa E Aamir"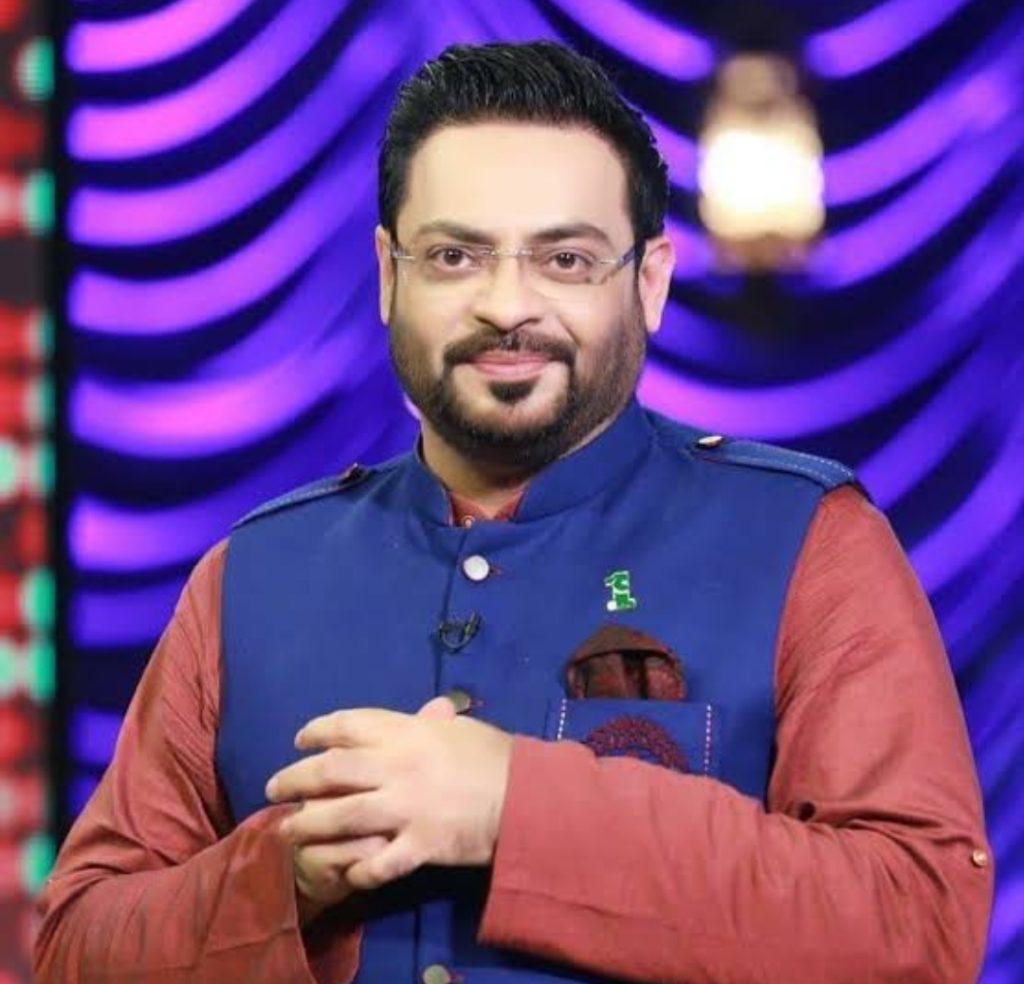 Fans also expressed their views on the heartfelt messages which made them teary eyed. Read a few comments: