Adhoora Milan, new drama of A-Plus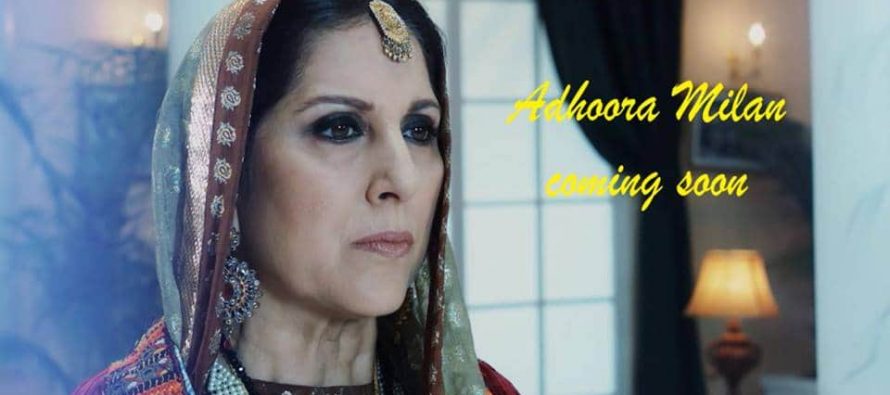 Adhoora Milan is a new drama starting on A-Plus from 9th May 2014. The play is directed by Zulfiqar Ali, written by Noorul Huda Shah and produced by Mi Raqsam Entertainment. Leading cast consists of Samina Peerzada, Iffat Umar, Faisal Rehman, Usman Peerzada, Ali Khan and Janan Malik with new faces Kinza, Hiba and Waseem.
The OST is in the voice of Sheraz Uppal and Neeti Mohan. Veteran writer Noorul Huda Shah is writing a drama after a long break. Samina Peerzada is appearing in a different role of perhaps a chauhdarani.
Here is OST, promos of this drama
https://vimeo.com/93058831
https://vimeo.com/93058824
https://vimeo.com/93058828
https://vimeo.com/93058832
https://vimeo.com/93058833
https://vimeo.com/93153565
https://vimeo.com/93153534
https://vimeo.com/93153533
Rashid Nazir Ali
---