Meray Pass Tum Ho has been trending as one of the highest rating earner drama ever in this year on ARY Digital. Rightfully so, the interesting story, the performances of its cast and the overall look and feel of the drama, make it the audiences' favorite.
Humayun Saeed, Ayeza Khan and Adnan Siddiqui, are being praised a lot for their respective roles in Meray Pass Tum Ho. But more than the praise, Ayeza who plays Mehwish and Adnan who plays Shahwar, have been receiving a lot of hate from their audience for their respective characters. And that, by the way, is one big achievement for any actor; to make a character so believable that the audience starts detesting the actor playing it.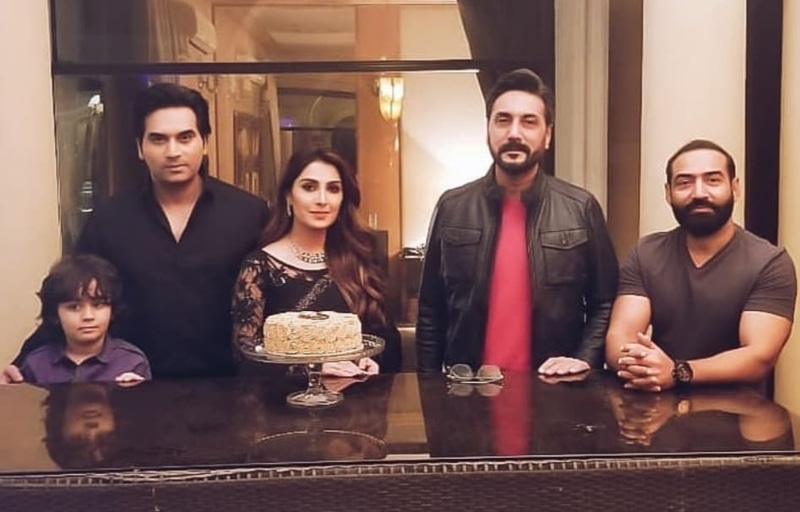 Also it seems, no matter where Ayeza, Humayun or Adnan go these days, they are bombarded with questions about Meray Pass Tum Ho. Recently, in another interview, Adnan Siddiqui was specifically questioned about that one scene where Shahwar was seen telling Danish the truth about his wife. In response Danish narrated not only his pain upon Mehwish's betrayal but also how he couldn't do something wrong because his father kept reprimanding him in his dreams. One thing the audience noted here was how Shahwar too, had tears in his eyes listening to Danish.
Now, Adnan Siddiqui was specifically questioned about the scene, as to whether Shahwar too got misty eyed because he felt Danish's pain or was it something else altogether.
In the interview, Adnan Siddiqui however shared, "I have a problem when it comes to stopping my tears. A lot of people did ask me if Shahwar felt bad for Danish and so had tears in his eyes. But no. The way Danish mentions his father, I'm sure Humayun thought of his deceased father too at that time, and this made me think about my own father, who used to advice me the same way. I did get emotional and there was this connection in that scene."
Adding further, Adnan praised Humayun for his superb acting. "The smoothness and emotional way with which Humayun has played Danish, its remarkable. Hats off to him for such a superb role."