Aima Baig is young and talented Pakistani singer who rose to fame at an early age because of her immense talent and beautiful voice. Her debut show Mazaaq Raat (as a co-host) fetched her popularity. She is currently the most popular female Pakistani singer. Aima always experiments with her voice and looks. She loves to wear western dresses and most of her dresses ignites criticism because of being too much revealing.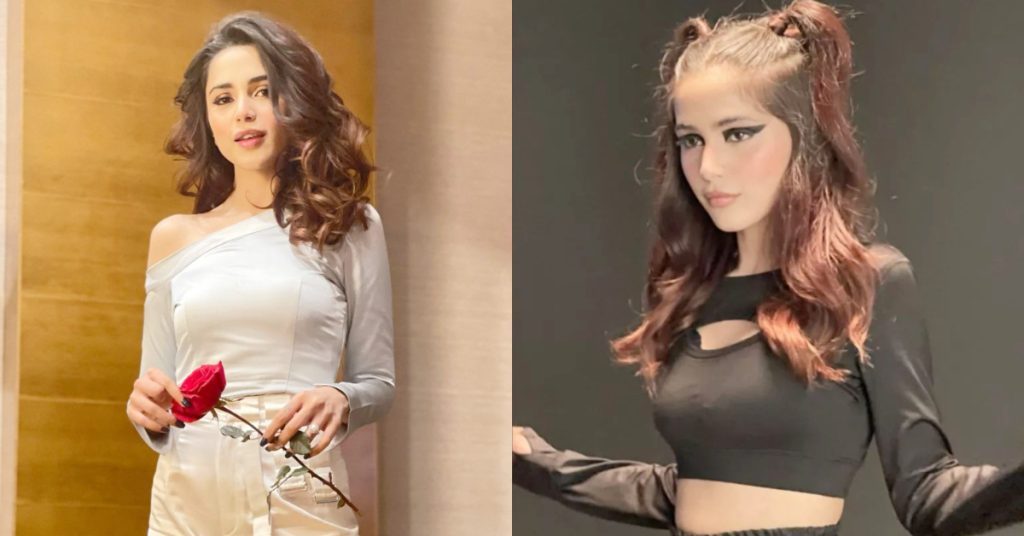 Well, this time again, the actress posted a short video from United Kingdom, she was wearing summery dress which had a deep neck and spaghetti straps. Soon, after the actress shared her video, the screenshots circulated on social media and invited massive public rage. Here are her pictures.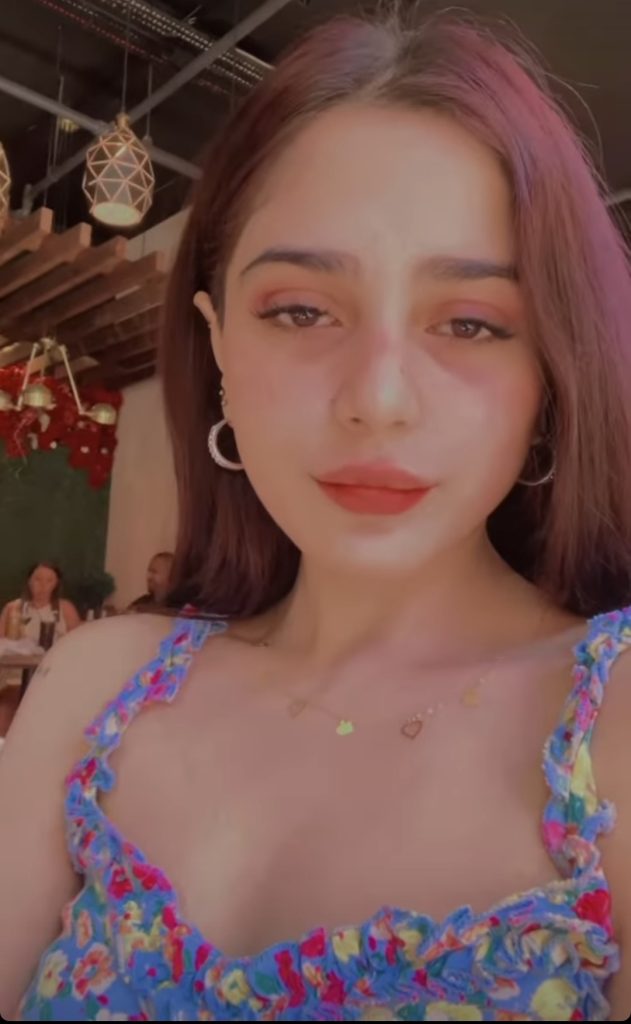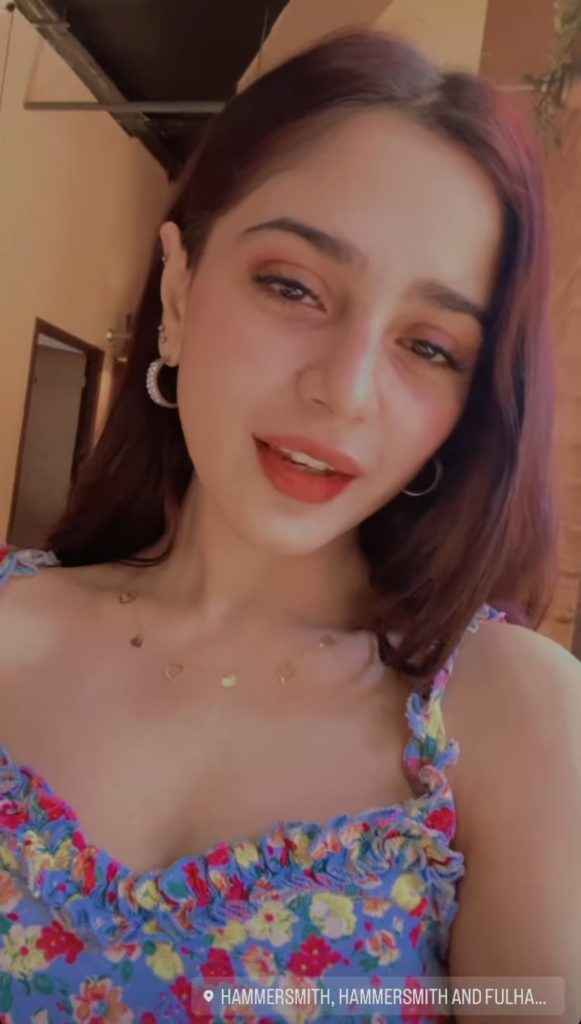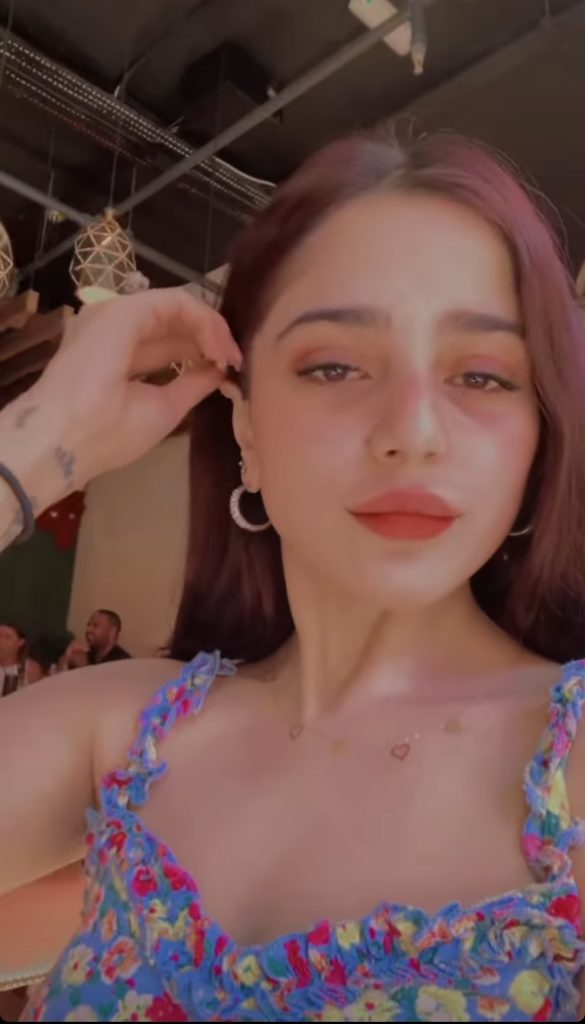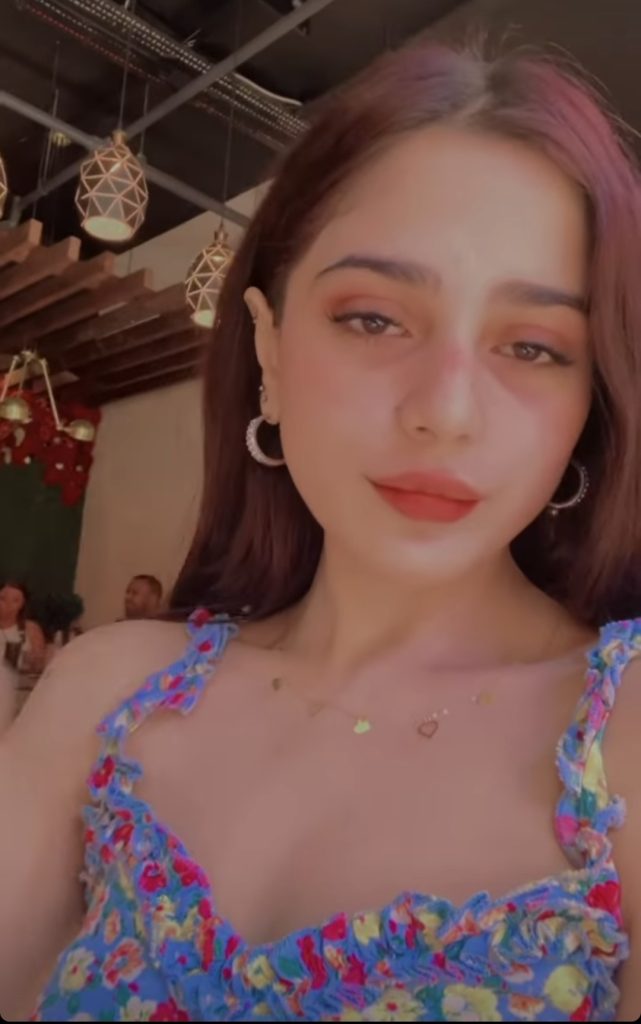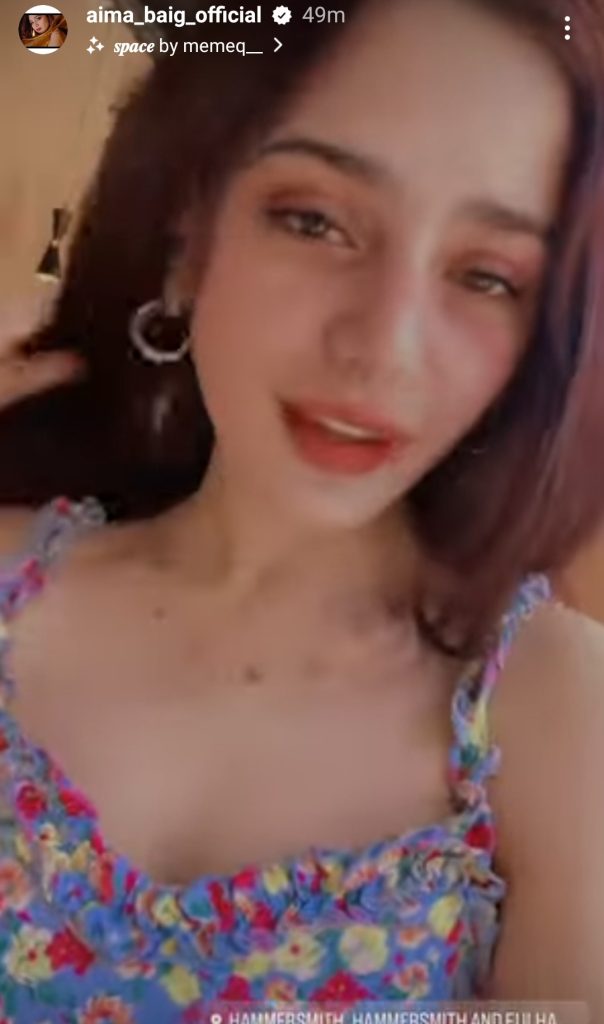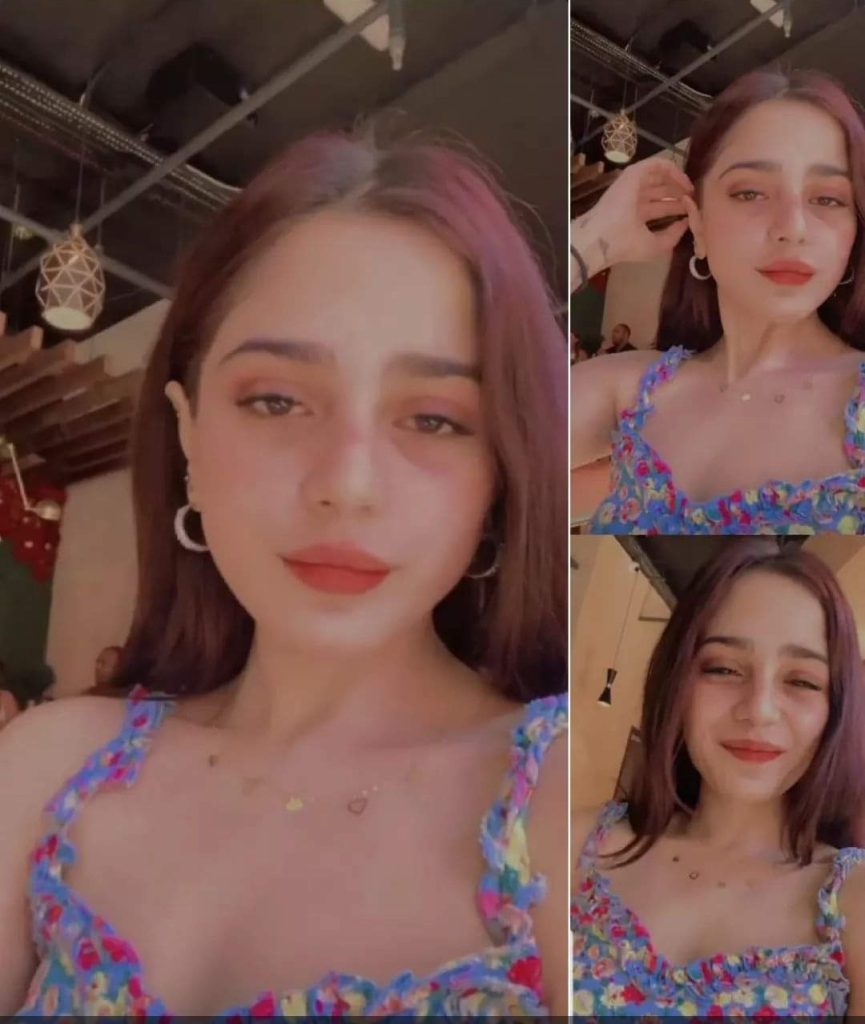 Fans said that she had been modern since the day she joined industry, they said that she loves to wear obscene dresses from the day one and United Kingdom had nothing to add in her boldness. Fans said that she seems drunk like always, they said that when she came she was innocent but now she is becoming more and more bold. Here are comments.