Aisha Khan ruled our drama industry for almost two decade. She has been a part of number of block buster drama serials.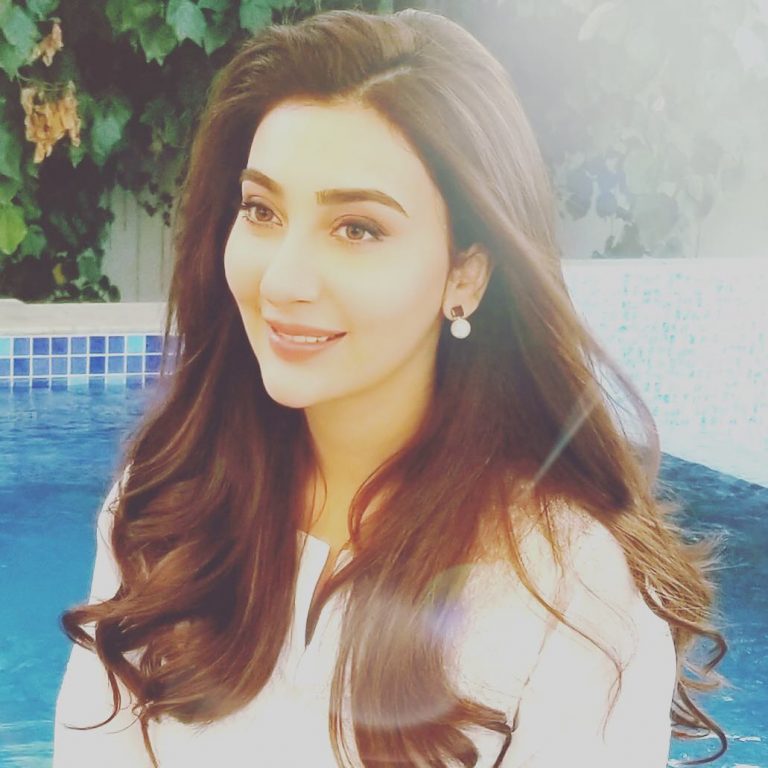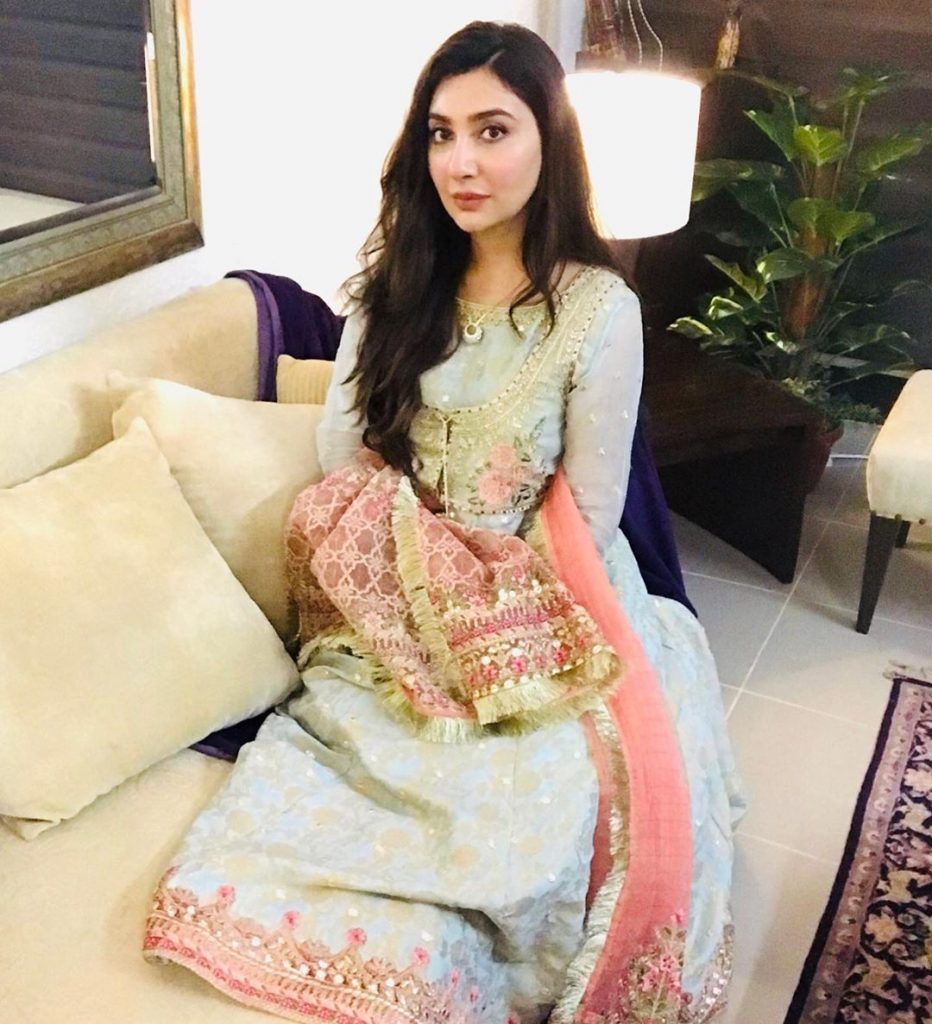 Looking behind she gave us nostalgic Mehndi and Manay Na Yeh Dil, Mulaqat, Parsa, Mere Charagar, Kuch Payar Ka Pagalpan, Kafir, Wo Aik Pal and countless others.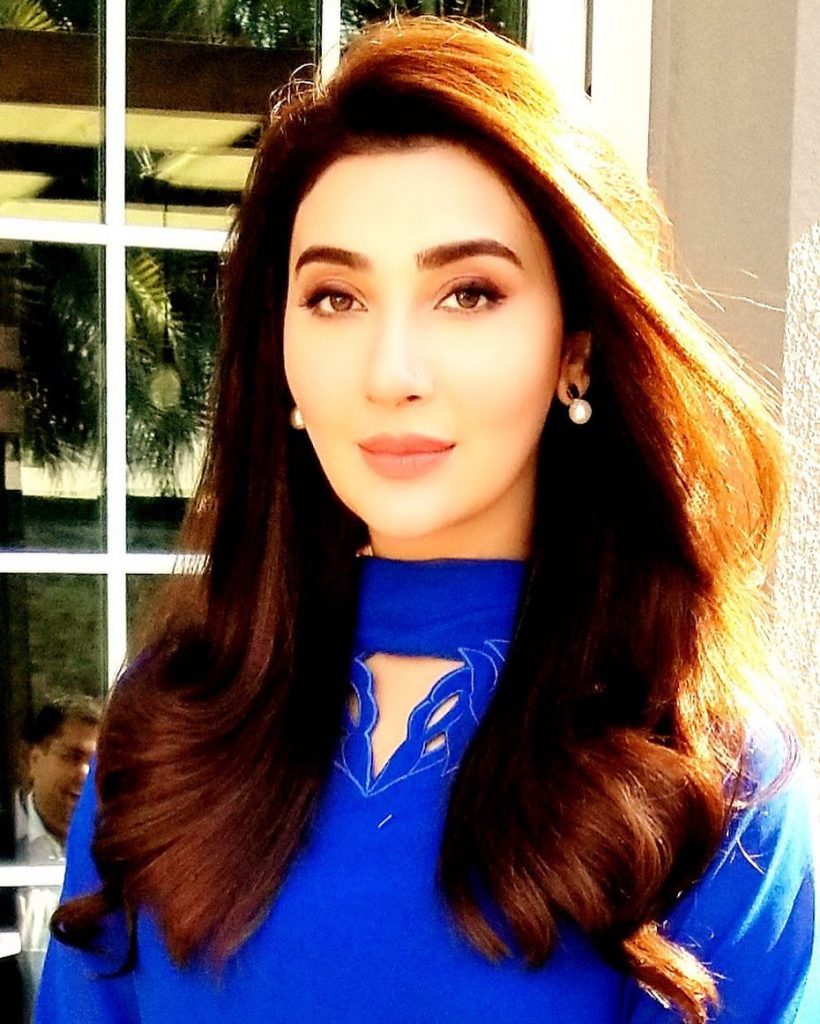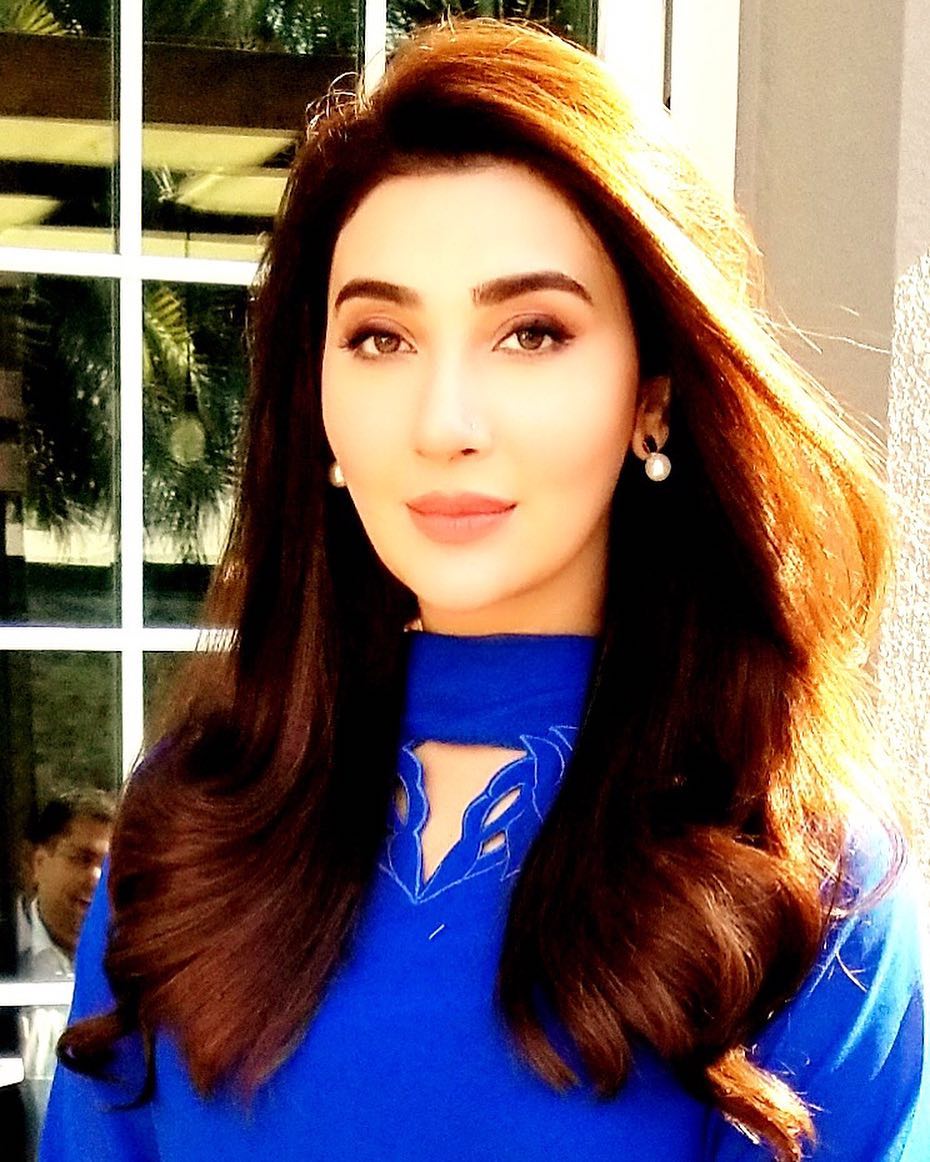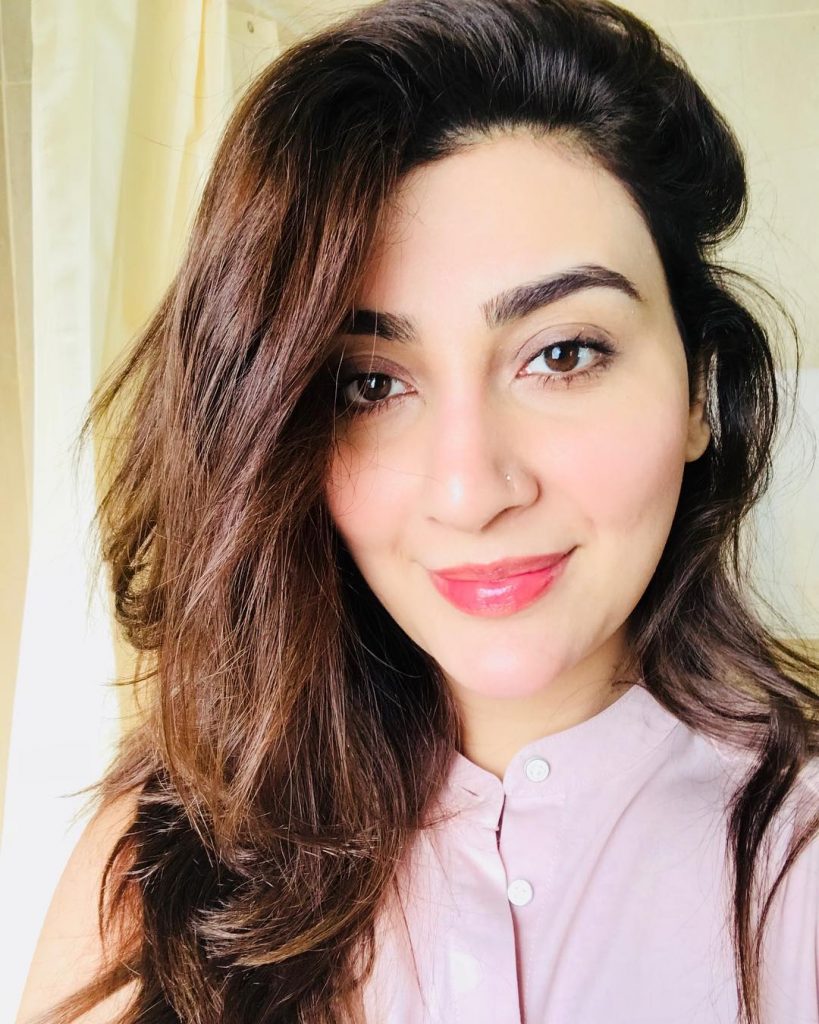 Aisha Khan also acted in movies including Waar and Jawanai Phir Nahi Ani. Aisha Khan took an early age retirement from acting after her wedding.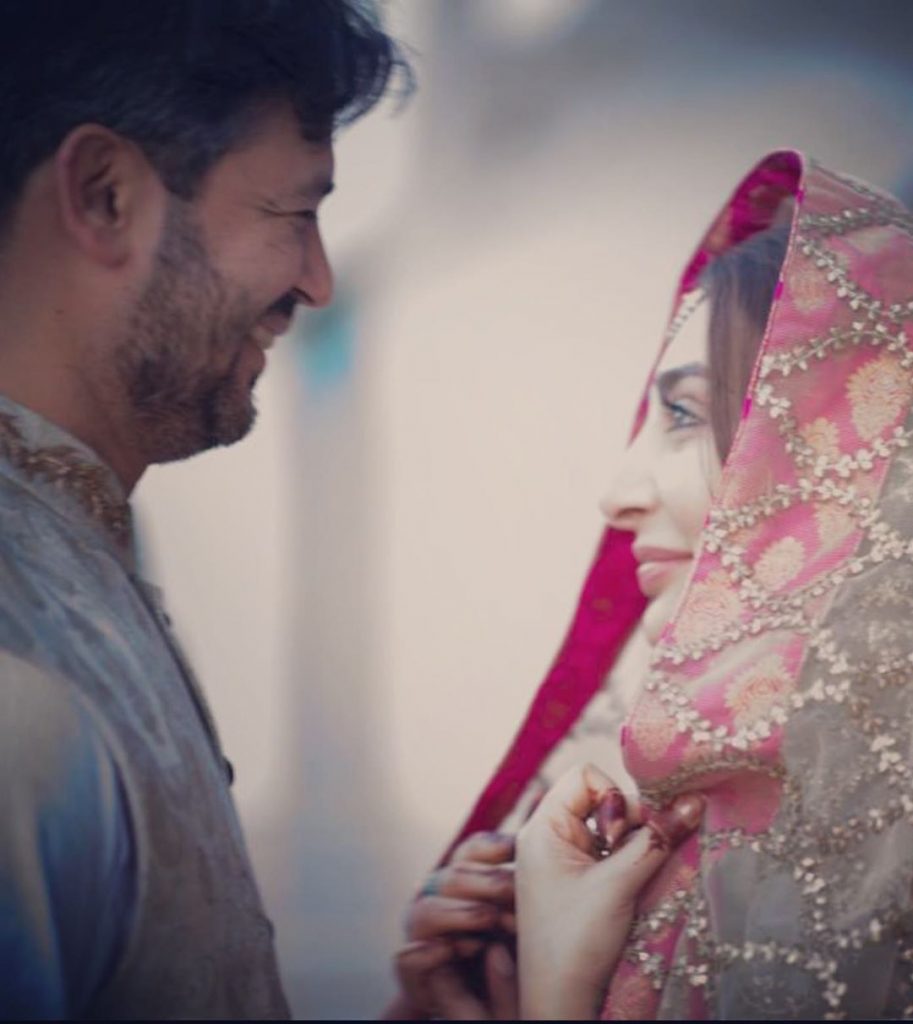 Aisha Khan got married to Uqbah Malik in 2018 citing that she has moved onto the next phase of life.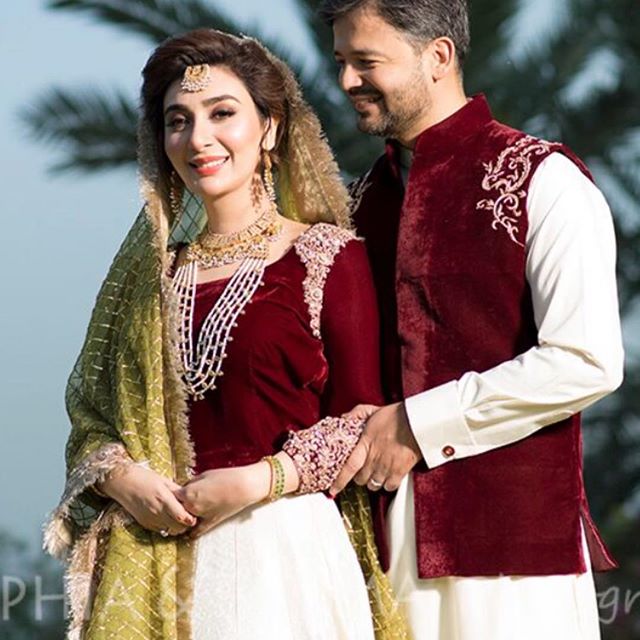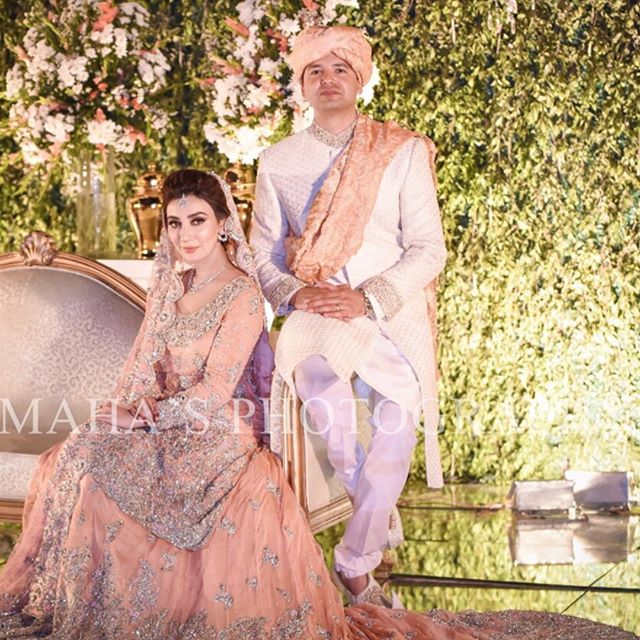 Aisha khan became mother of an adorable baby doll in Mahnoor last year.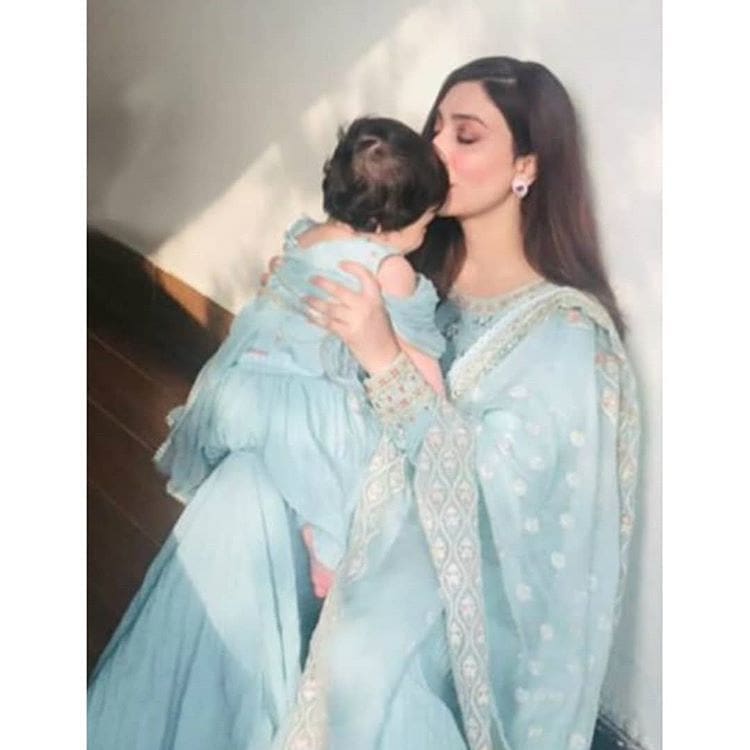 When the news of Aisha Khan giving birth to a daughter came forward, fans were all in eager to see the little angle with whom their favorite star was blessed with. But to everyone's disappointment Aisha Khan refrained from posting pictures of her baby girl.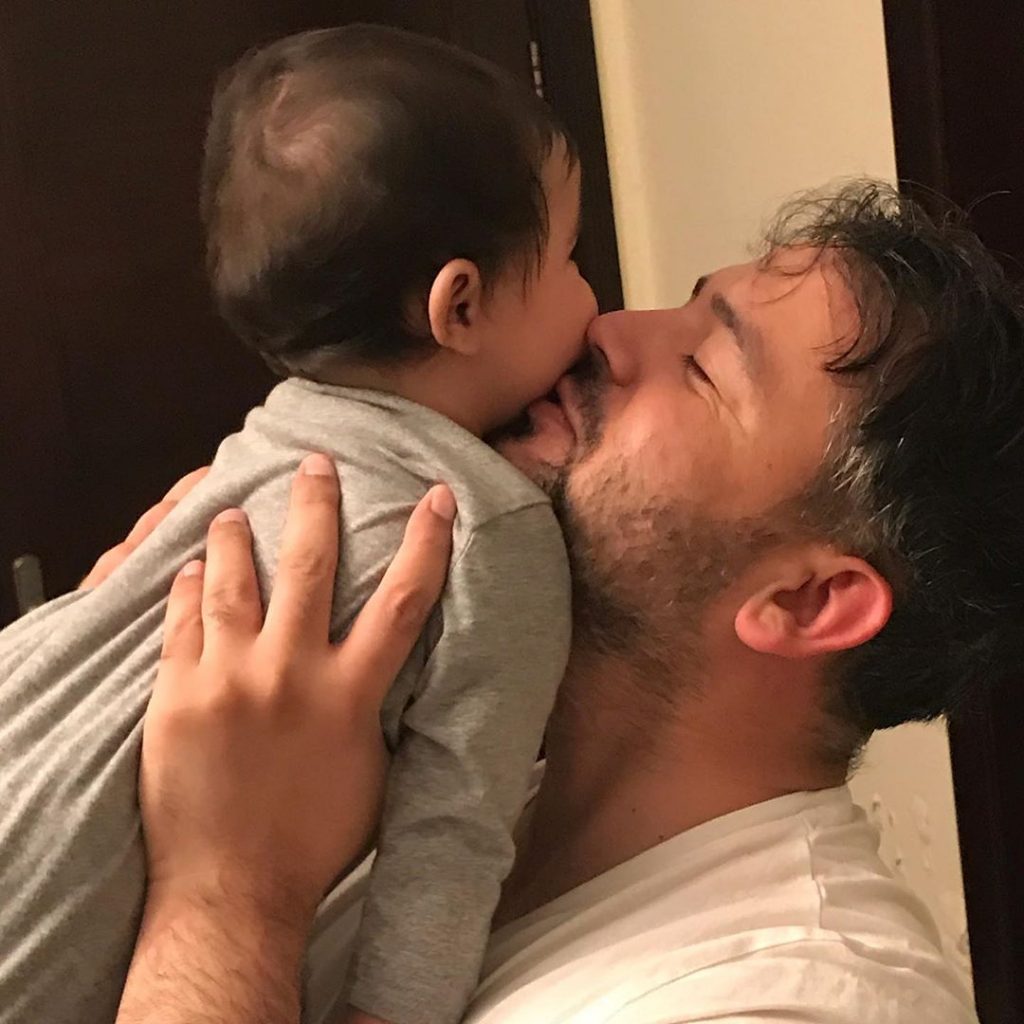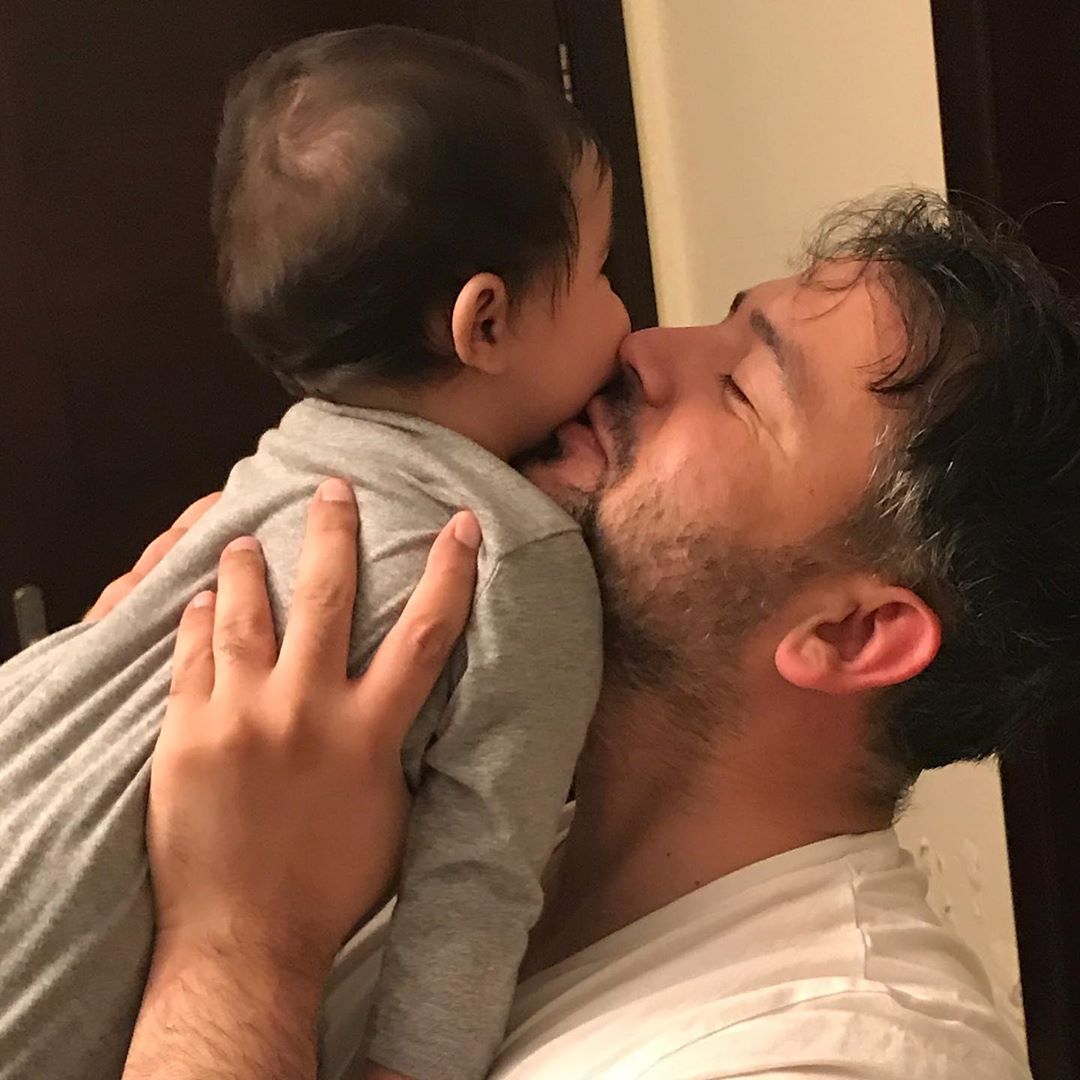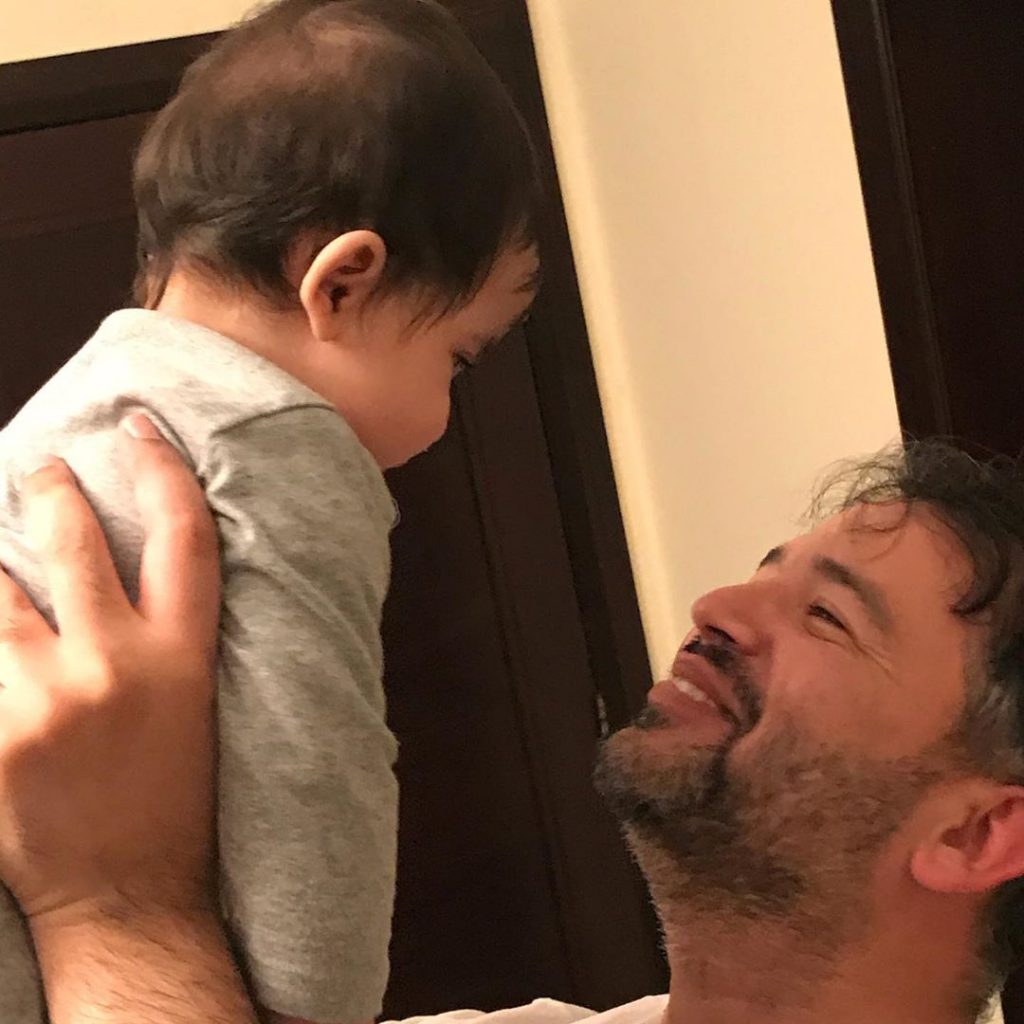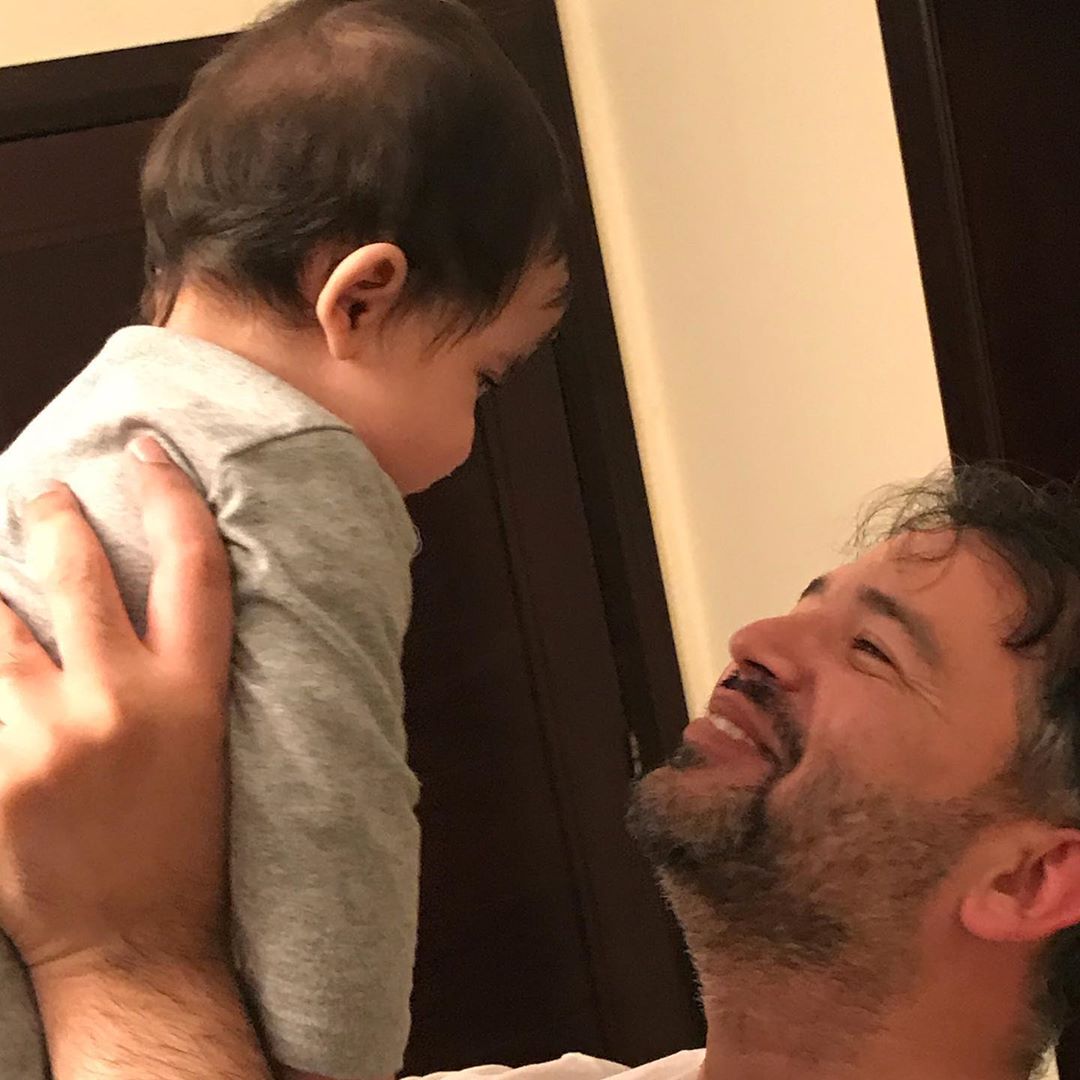 When the questions was asked by fans she clearly said that she don't want to make her baby public yet. She will share the pictures when she will feel like doing it. Aisha used to share her family pictures, in which either her baby's face is engulfed with an emoticon or the picture is taken from an angle that baby Mahnoor's face isn't visible.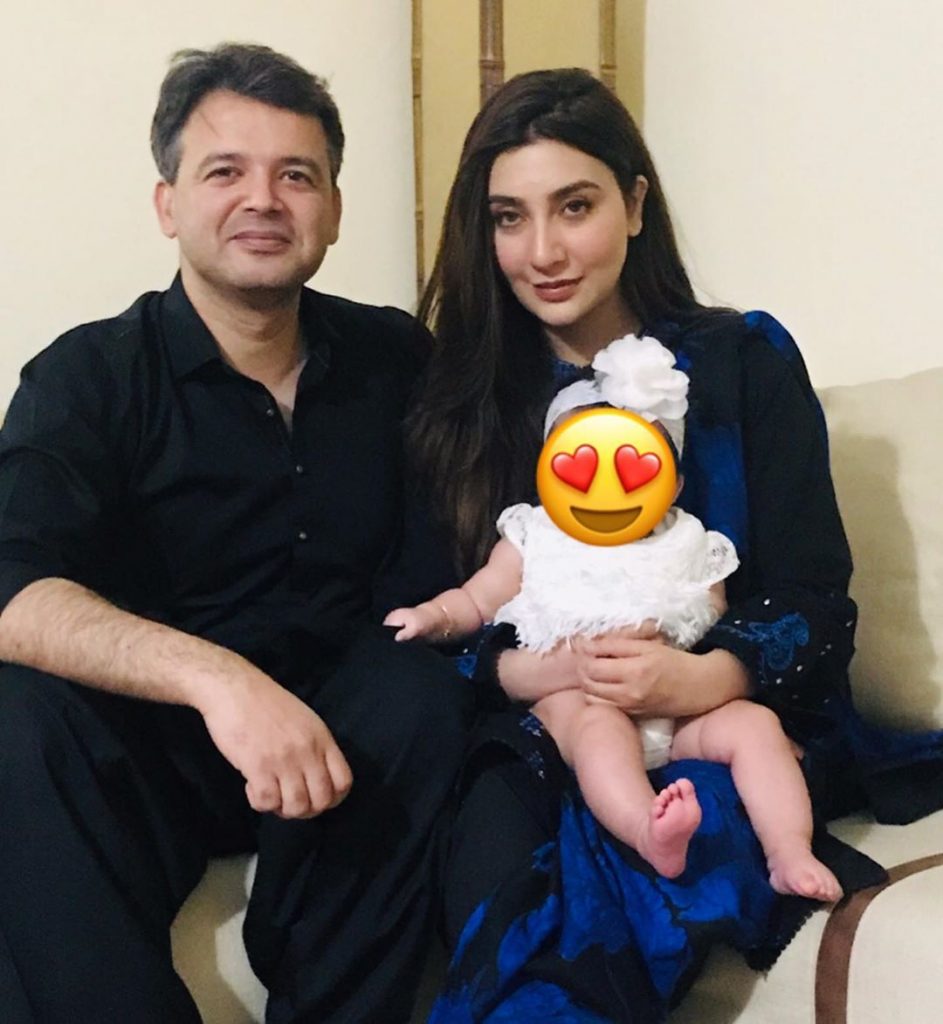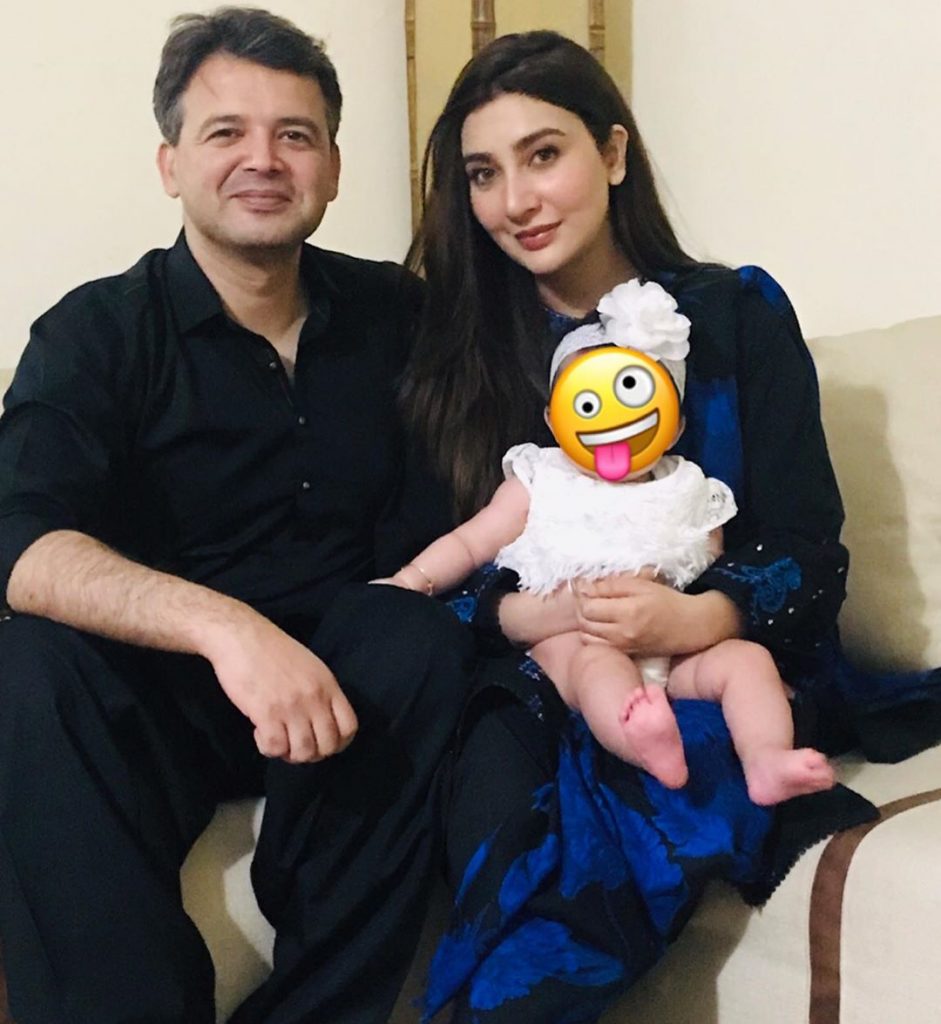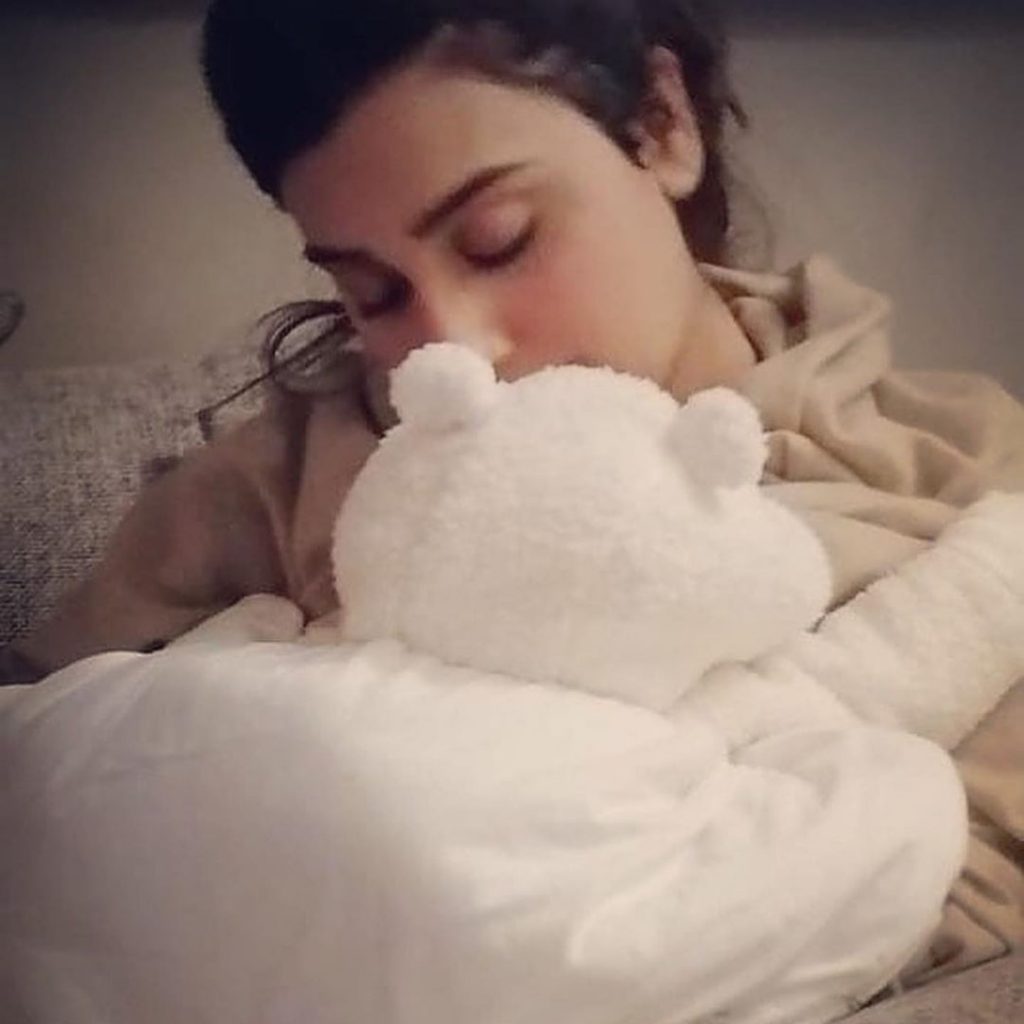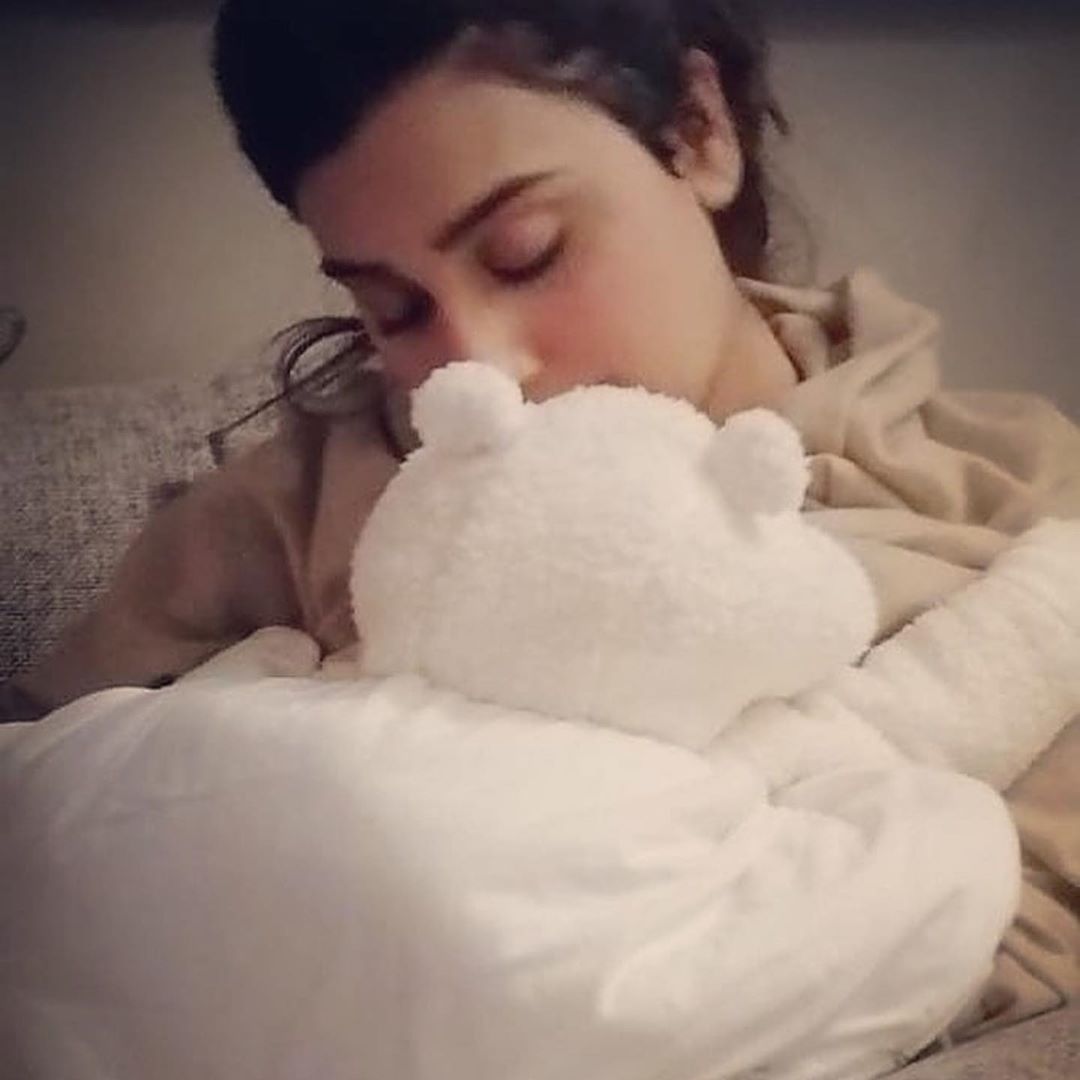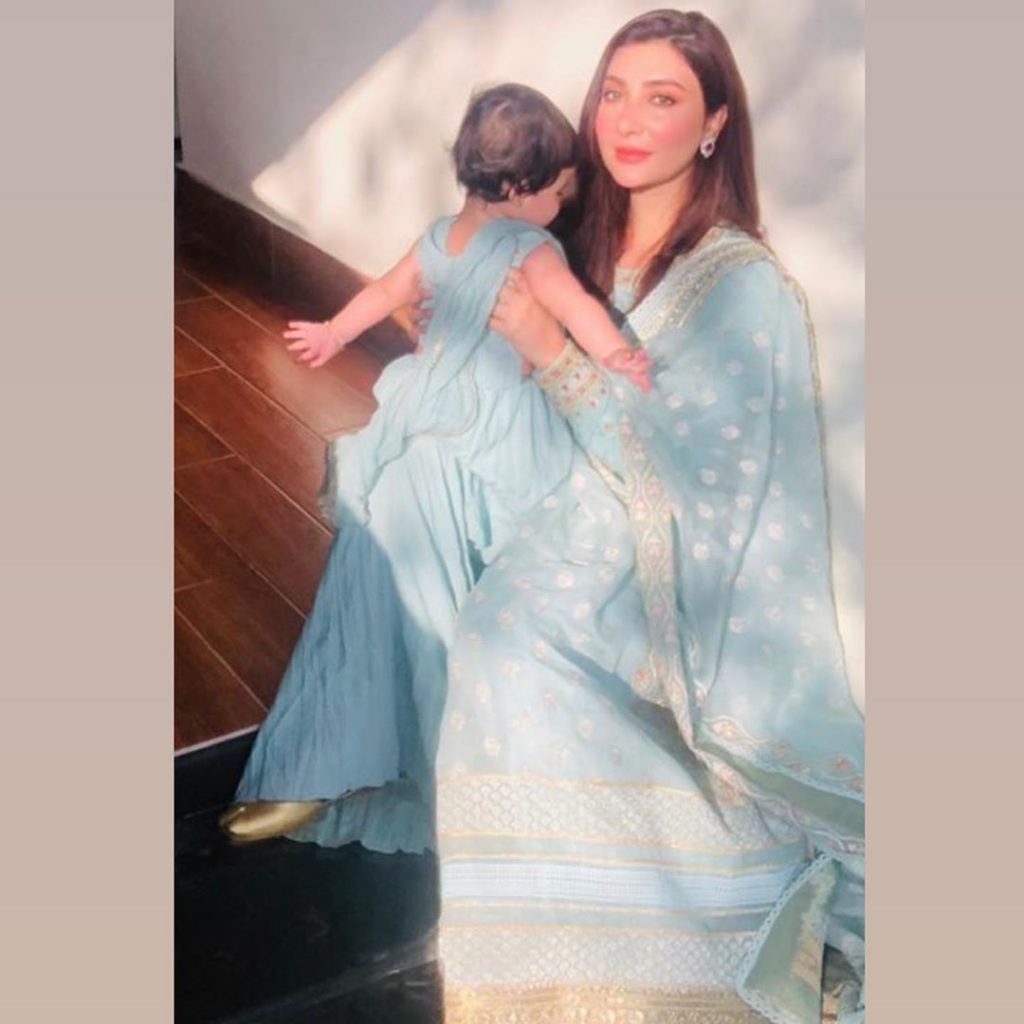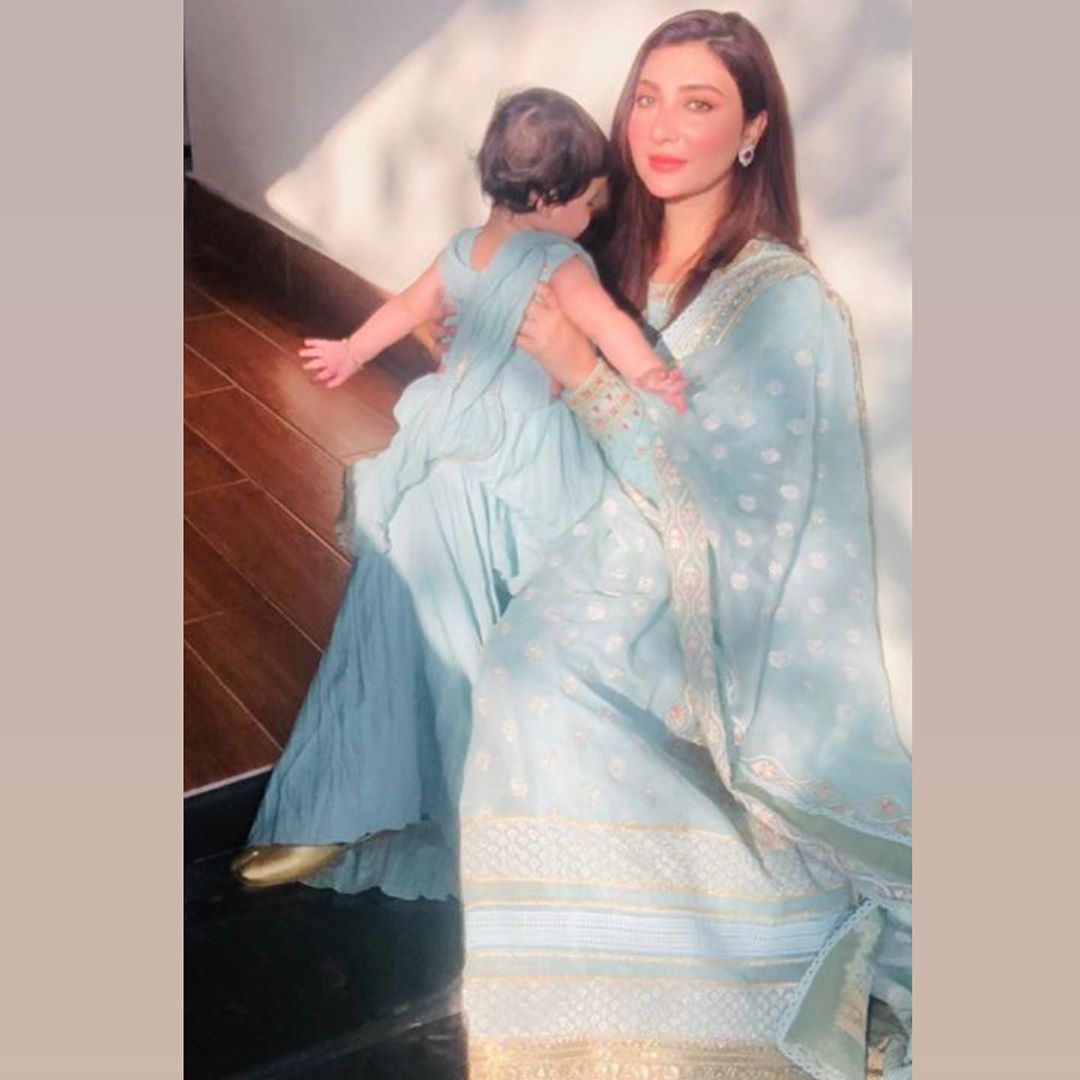 Today, for the very first time Aisha Khan shared the first glimpse of her daughter with her fans, through Instagram story.