Ali Noor is the singer of the former band Noori and he has been accused of sexual harassment by singer Maha Ali Kazmi. Maha Ali Kazmi took to Instagram and shared her side of the story. She said that she went for an audition on the Coke Studio where she met Ali Noor who allegedly sabotaged her audition. She also said that Ali Noor asked her to come and meet him in Lahore so he could help mould her talent. She and her husband met with Ali later and he made inappropriate advances against her. maha said that she will never do anything so tainted for her career and she is exposing Ali.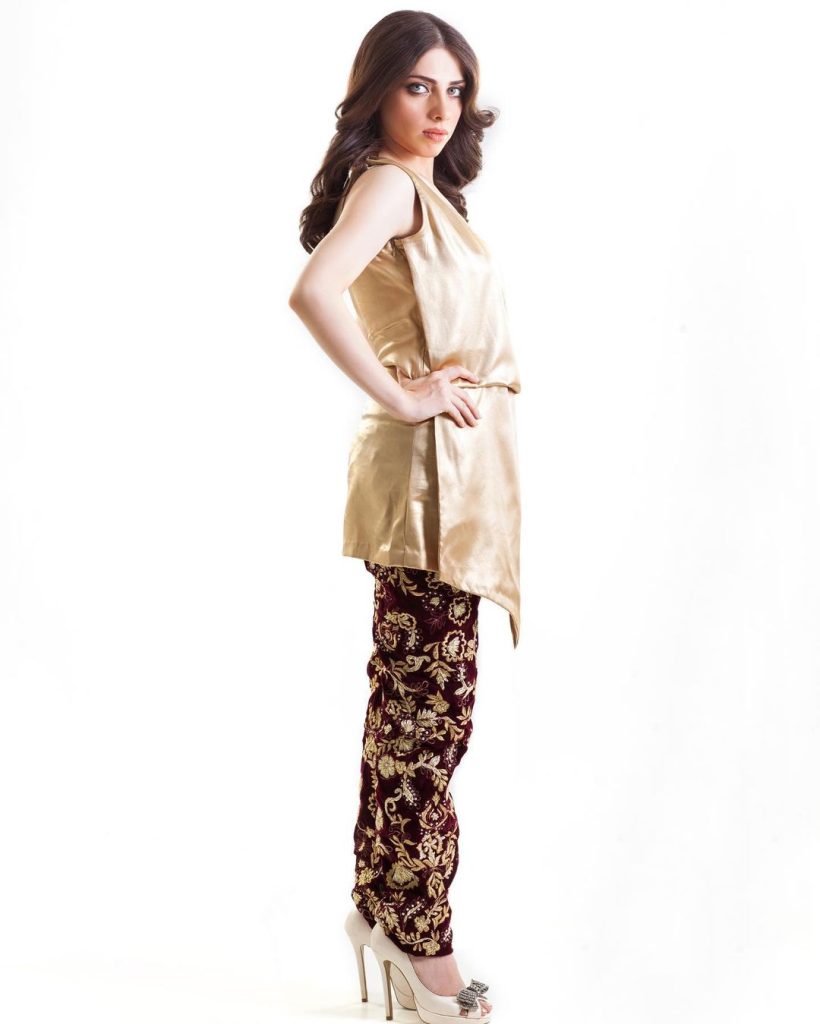 This is what Maha had written about Ali on her Instagram: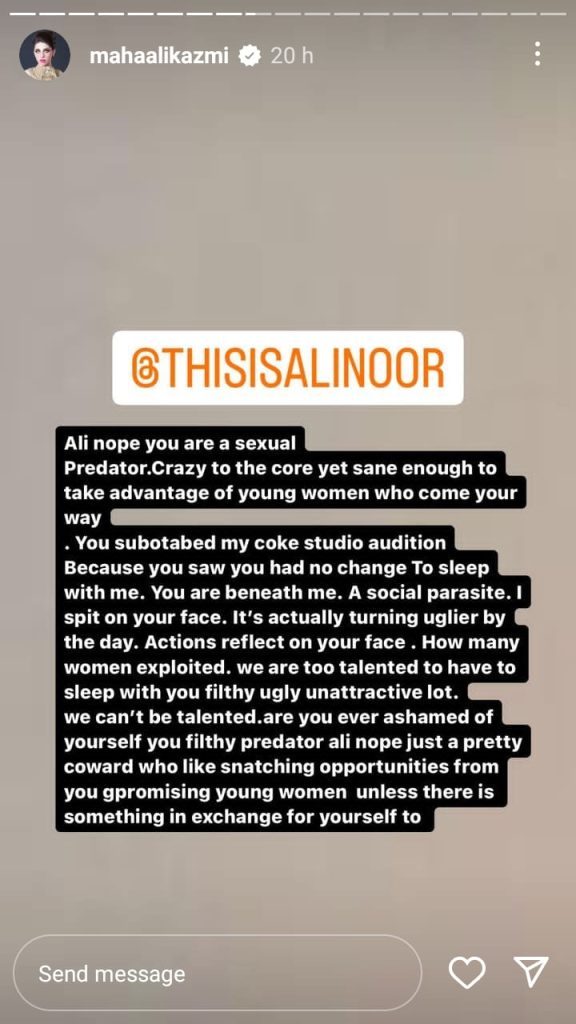 Ali Noor has been accused of inappropriate behaviour before by a journalist and he had apologized then citing mental health issues. He kept quite for a few days after Maha's allegations.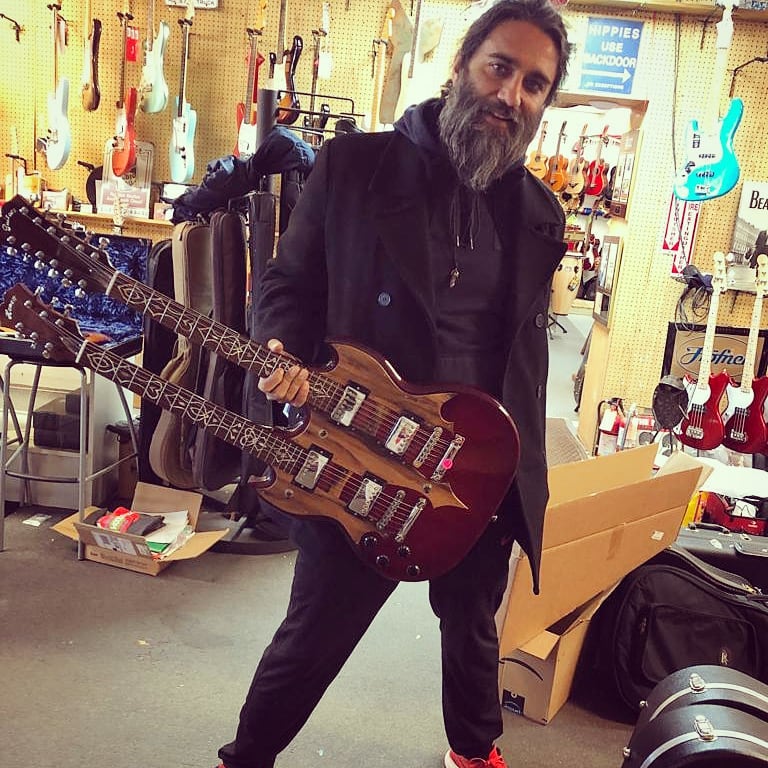 He has now denied all allegations and sent a defamation notice to Maha Ali Kazmi which he also posted on his social media. here is Ali's statement: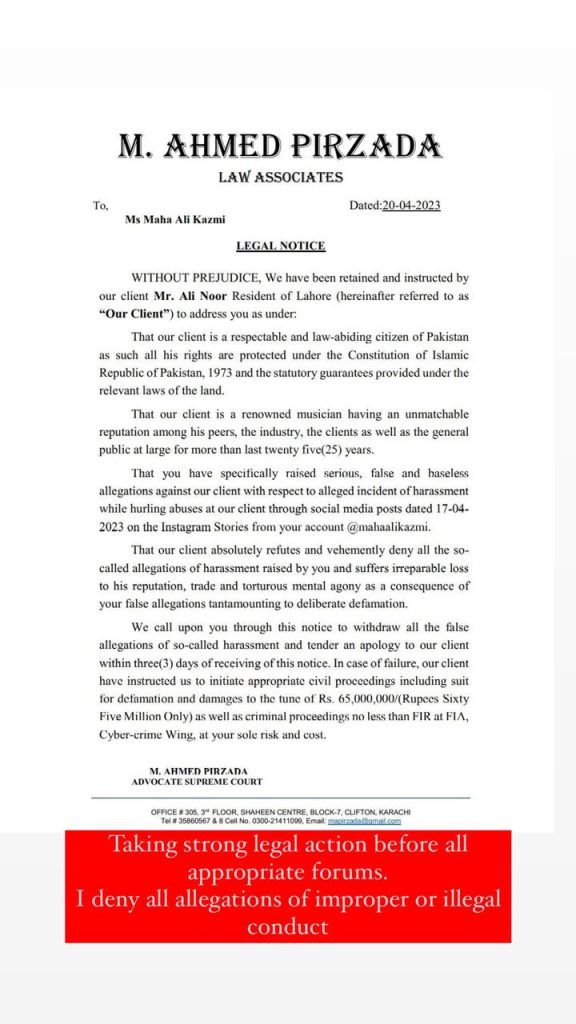 Here is what the netizens have to say after this latest development: