Ali Sikander is a famous Pakistani television actor, writer and host. He has been part of the industry for many years. He mostly works behind the screen. His few popular dramas include Tere Pehlu Main, Kash Aisa Ho and Marzi. He appeared in Yaara Ve & Tich Button as well. Ali Sikander is currently appearing in Green Entertainment's Wonderland. He is the nephew of famous Pakistani actor Waseem Abbas and the brother of Aagha Ali. He is also the grandson of legendary musician and singer Inayat Hussain Bhatti.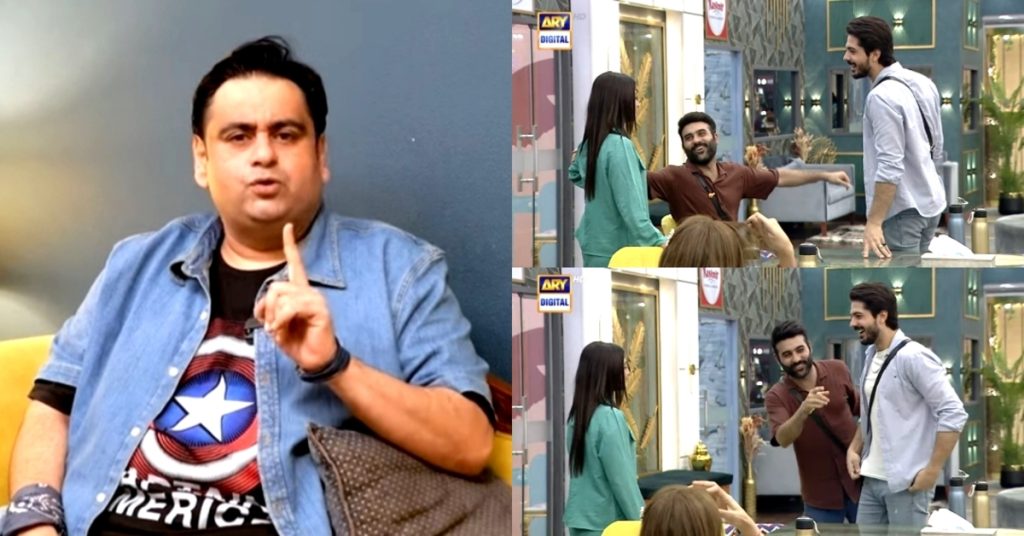 Lately, he made an appearance in the show Haute Talk, hosted by Hassan Choudary. In the show, Ali Sikander talked about groupings and toxic behaviour of few contestants in the house. Talking about it Ali said, "Yes, it was a difficult situation, I would not lie here, everyone is listening here, Natasha Ali has worked a lot in the house, in my captaincy, she has done all the tasks which she wasn't supposed to do, Neha did the same. Because they totally refused to work. They used to obey Arooba and used to do her chores. They refused to eat the meals cooked by Natasha and Neha, Arooba refused to cook, I was so worried that they aren't eating Neha and Natasha's food, and Arooba is not ready to cook , am I their cook or their mom, like it was a chaotic situation, they weren't just happy on my Wazarat, but in the end I am happy that I didn't show my ugly side".
Talking about, 'did the team instruct the contestants?', Ali Sikander said, "We don't know why a person is being called in another room but my personal experience is that contestants used to go when they needed it, like an interaction with doctor or something like that. We weren't allowed to talk", he also said that the team Tamasha was super professional, the workers used to come at home late night from where they used to pick laundry and used to clean washrooms, rest they had no connection with the outer world. Talking about if Faizan Sheikh was instructed, he said that he has no idea if anyone has come to the house and instructed him. He said that the team already showed public opinion and in that the fans clearly said to Faizan Sheikh that he's being negative. He further said, "other than that, I don't know if the Dr has given any injection of peace to Faizan Sheikh".
Do you agree with him? Do let us know!