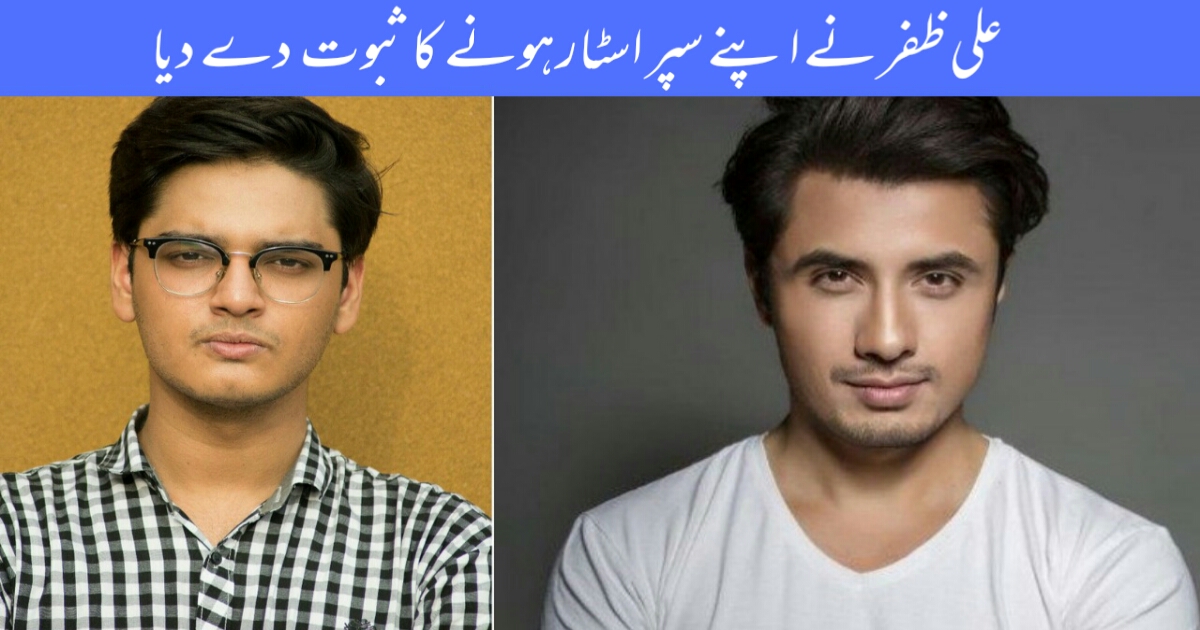 Pakistan film/music industry is growing day by day and new young generation is not only feeling proud to live with it but also absorbing it and taking part to promote it by putting their efforts and talent with the passion and hard work.
In recent feeds, StarDreamz Global (An International Artist Management Agency) has produced a remake of " Sajna Door ", originally filmed in Ali Zafar's Pakistani blockbuster movie of 2018 " Teefa in Trouble ". This soulful cover sang by Nirmal Roy and a 18 years old boy " Muhammad Fazeel Khan ", who also produced its music.
Pakistan's very own Rockstar Ali Zafar, who sang in this song originally, has replied in a tweet with appreciation and compliments for both singers and rate it his favorite " Sajna Door Cover ".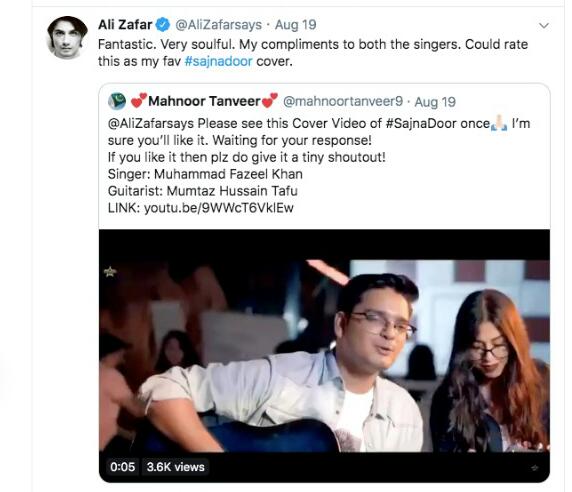 This tweet has become an encouragement for this new generation and the way our celebrities and artist are motivating and working with our new talent is not less than an opportunity for them to emerge their talents,  promote and boost Pakistan's music/film industry.