Ali Zafar is a multi-talented artist. He has shown his craft and how he can rule in every department many times. Ali Zafar is a rockstar. He is a well-loved singer and people love the tunes he makes. After mesmerizing millions with his music, Ali took a step towards acting. Ali starred in an across the border project and he killed it again with his talent. He made a mark and a definite place for himself in Bollywood.
Ali Zafar recently debuted in the Pakistani film industry with his movie Teefa In Trouble and won hearts. The film joined the highest grossers of the year with the way it performed at the box office. Among the many of his crafts is painting. Ali Zafar is a stunning painter and can bring to life anyone he sees. He recently posted a picture of a portrait he made 20 years ago and we must admit that Ali Zafar has been a super talented boy back then too. He painted his mother and the painting is hands down stunning. Here it is: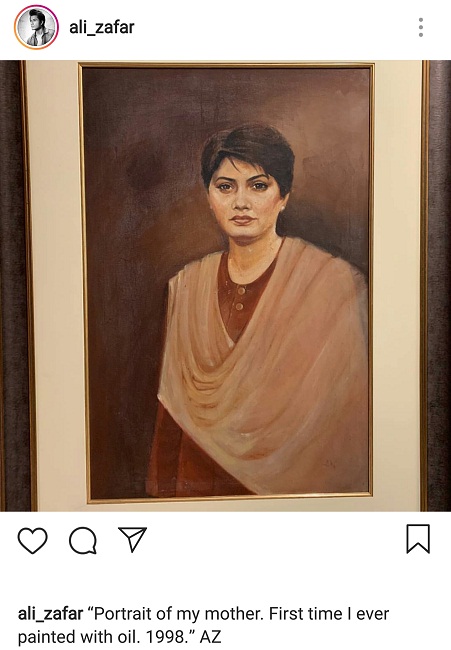 Ali definitely is a talented soul and can do anything from singing to writing to acting and painting with the same expertise!