Sonia Music India finally released Ali Zafar's Tu Hi Hai, which was earlier removed from Dear Zindagi and was dubbed by an Indian singer instead. The songs Ali crooned for the film were dubbed by hit singer Arijit Singh since Sony Music wanted a safe release for the songs as the tensions between the countries were at their peak.
The song which released on January 20, is a soothing to the ears and Ali's voice is commendable but what did not went well with him was, that the credit of the song was given to Arijit Singh, instead of him.
Here it is finally. "Tu Hi Hai". Full song https://t.co/6VN0tdgF4a

— Ali Zafar (@AliZafarsays) January 25, 2017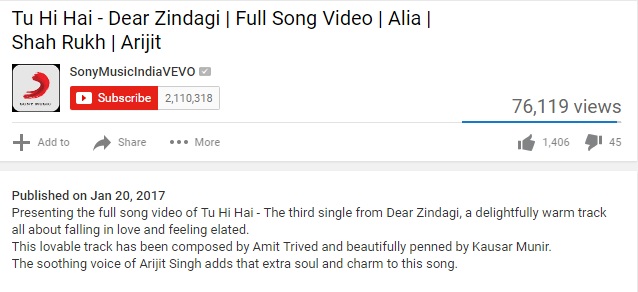 Ali then requested Sony Music India to change the details since they aren't correct, we hope that this was a mere mistake and not another safe move by Sony, because he's an artist and deserves the credit.
Dear @sonymusicindia. The voice in this song is mine and not Arijit's :) kindly correct. And somehow sounds different than actual in movie.

— Ali Zafar (@AliZafarsays) January 25, 2017