The pictures and video from Rishi Kapoor's funeral took the internet by storm. In the pictures Alia Bhatt was clearly seen holding her phone. People started speculating that why is Alia holding phone on such a downcasted occasion.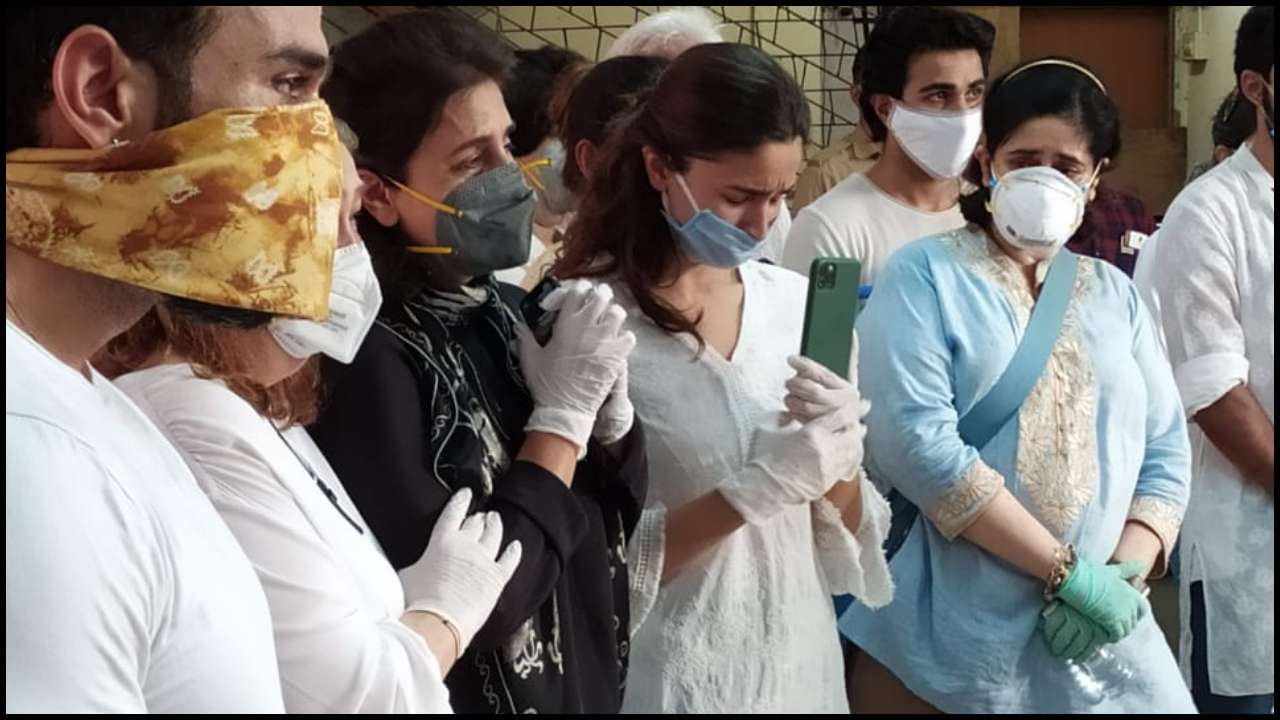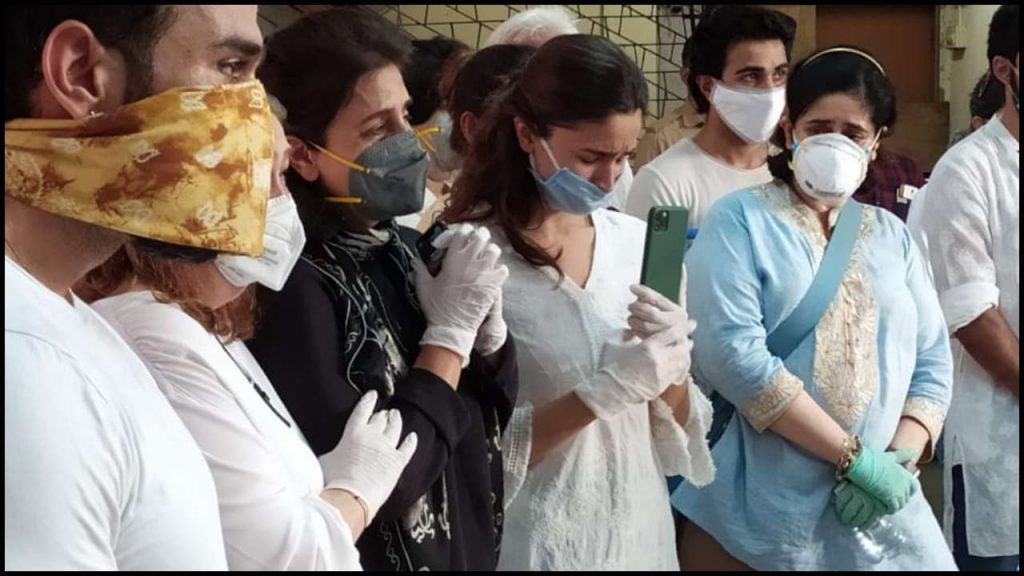 Many people called her insensitive for filming such a downhearted event.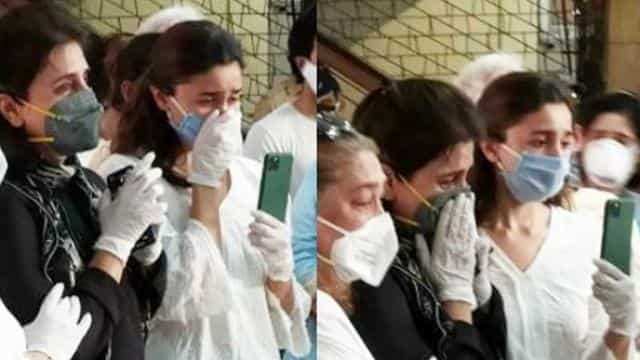 On the other hand Alia's fans came up and slammed haters by providing an answer that Rishi Kapoor's daughter Ridhimma couldn't attend her father's funeral because of COVID-19 Lockdown, Aliya was showing the last rites of Rishi Kapoor to Ridhimma Kapoor through face time which indeed was a great act of compassion that could at least give a bit of conciliation to the grieving family.
Actor Ashish Chowdhry also came up in support of Alia Bhatt
Holding up a phone camera for a daughter who couldn't be there to bid goodbye to her beloved Dad is beautifully human.@aliaa08 #RiddhimaKapoorSahni ❤️

— Ashish Chowdhry (@AshishChowdhry) April 30, 2020
#AliaBhatt was not using phone😤
She was on Video call with #RishiKapoor ji daughter coz she could not reach due to lockdown. (Nothing more worst than this)
At least leave them this day alone.
Only trolling and mocking people know without clearing facts.
Heartless creatures. pic.twitter.com/DFIzr6PKuA

— ✨ (@NidhiiTweets_) April 30, 2020
#AliaBhatt
Enough is enough guys..here is the proof of why alia was using the phone..watch the phone in the hands of Rima jain ji who is sitting on the floor videocalling riddhima..watch it's backcover(magenta)same as the phone Alia was holding later stop this now #RishiKapoor pic.twitter.com/Ax36EVxo8B

— Vishy (@vishy_united) April 30, 2020
u're holding phone for a daughter who wanna see dad at his last journey.u're there for a wife who just lost his everything! u took risk for a family whom you think so close even more than urself & that's why u took risk to support… still she'll be hated?#AliaBhatt pic.twitter.com/PrvpsgduSw

— ˢᵃᶠᵃ ᵃᵈᵒʳᵉˢ ᵃˡⁱᵃ 🍹 (@_aliasheart) May 1, 2020
Alia Bhatt is reportedly dating Ranbir Kapoor and in this time of disguise she stood by the family of her partner and supported hin everywhere. Alia Bhatt also shared a poignant eulogy on social media for Rishi Kapoor.