Alia Khan is a trained classical singer and an actress. She started off her singing career in 2016. According to Alia, her teachers actually motivated her to become a professional singer. She has sung some soulful songs in her melodious voice. Recently Alia sung the OST of drama serial "Pyar Kay Sadkay".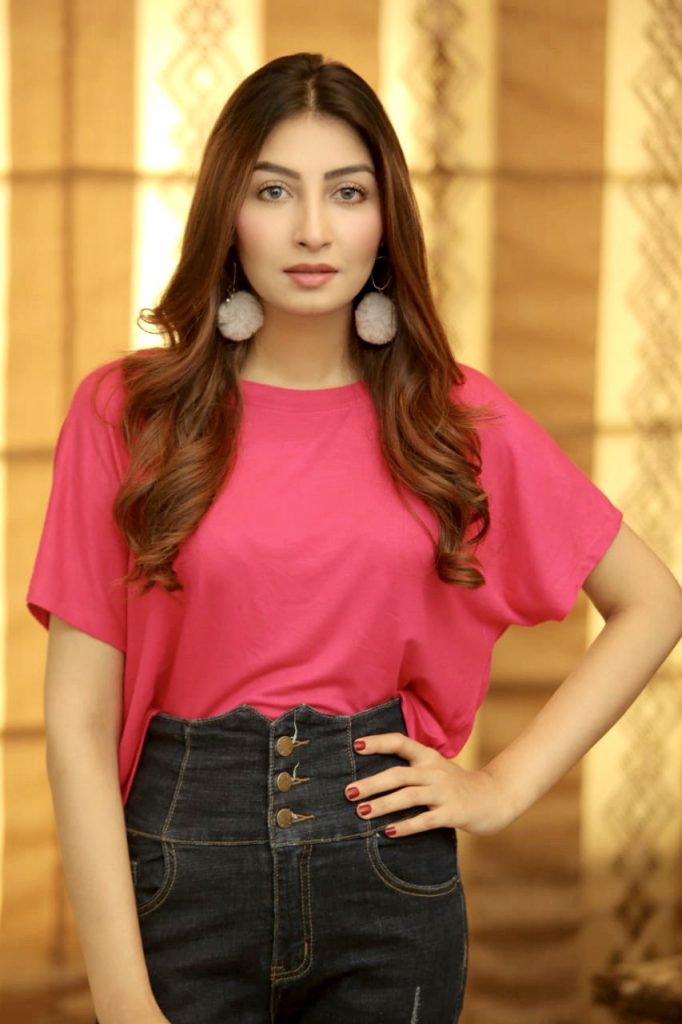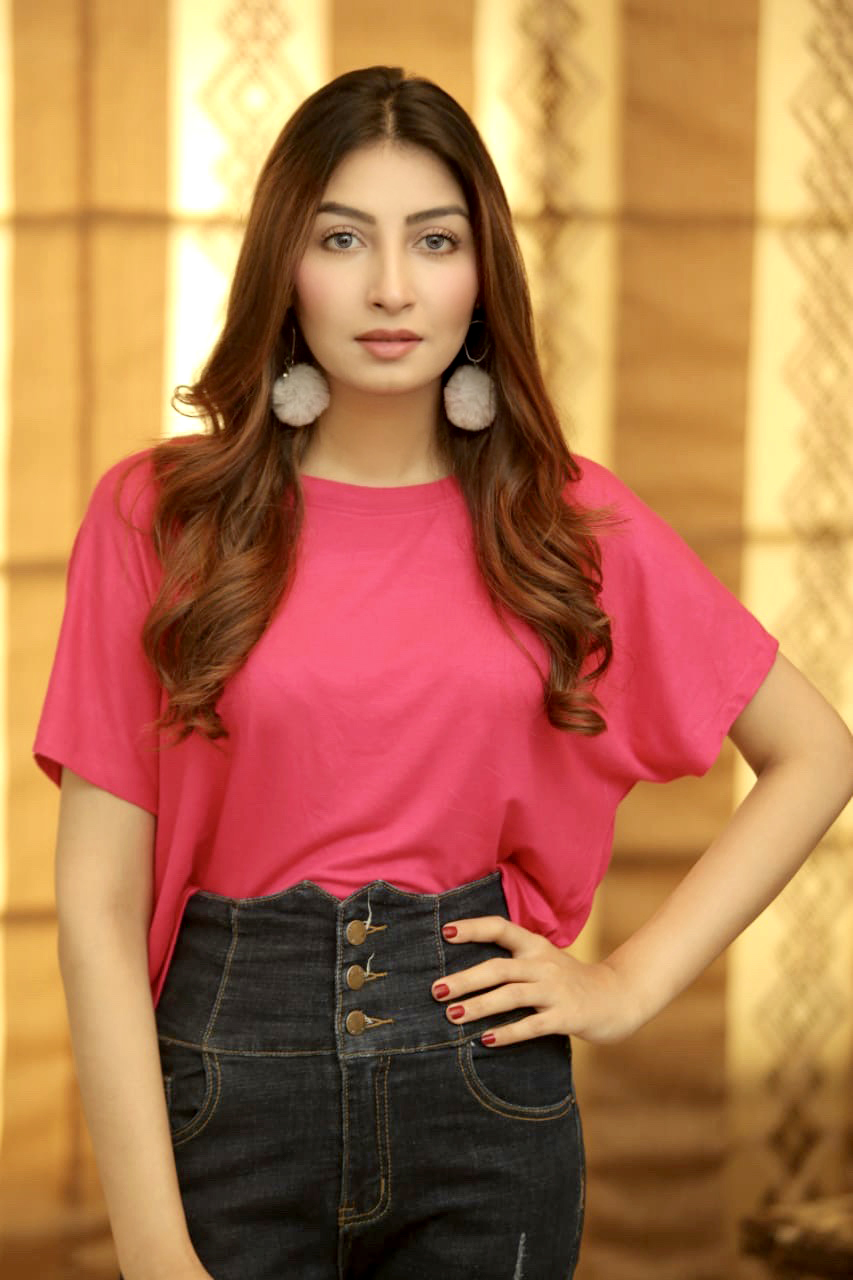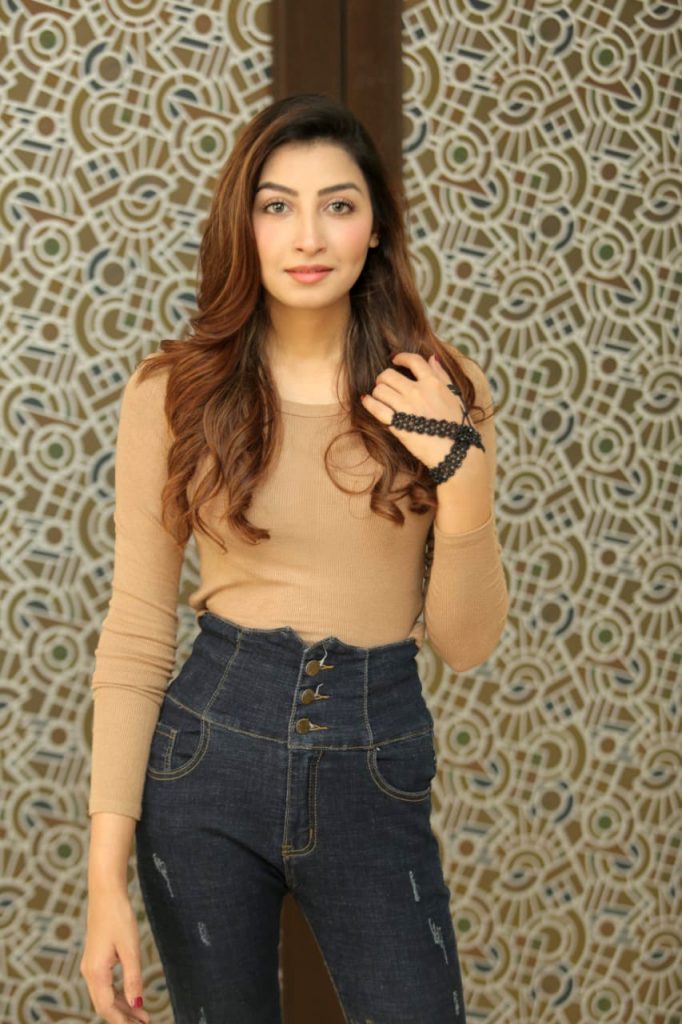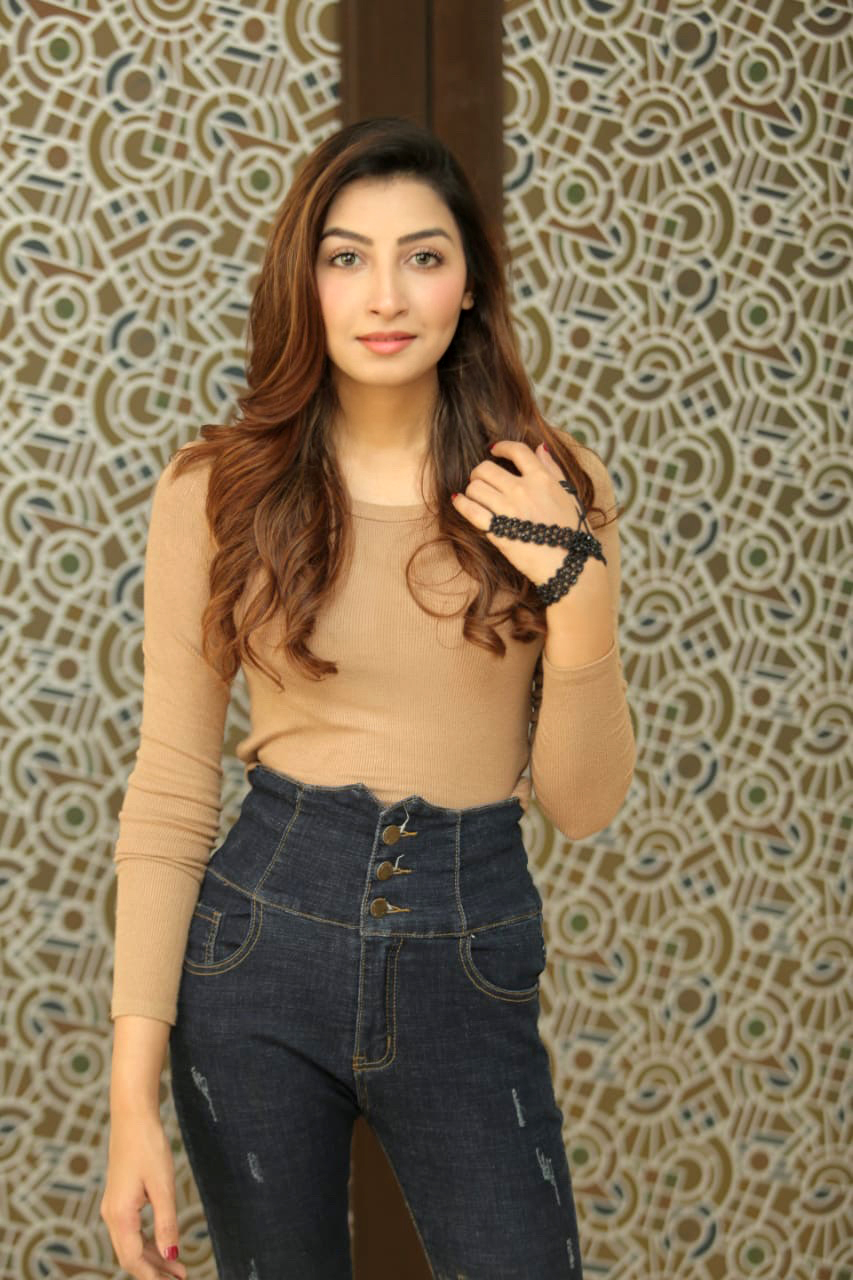 Alia Khan is also seen performing supporting roles in different drama serials.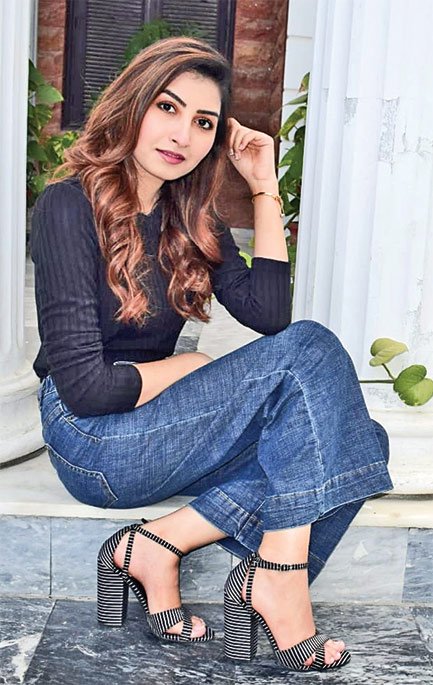 Lately Alia Khan was spotted enjoying vacations in Sri Lanka.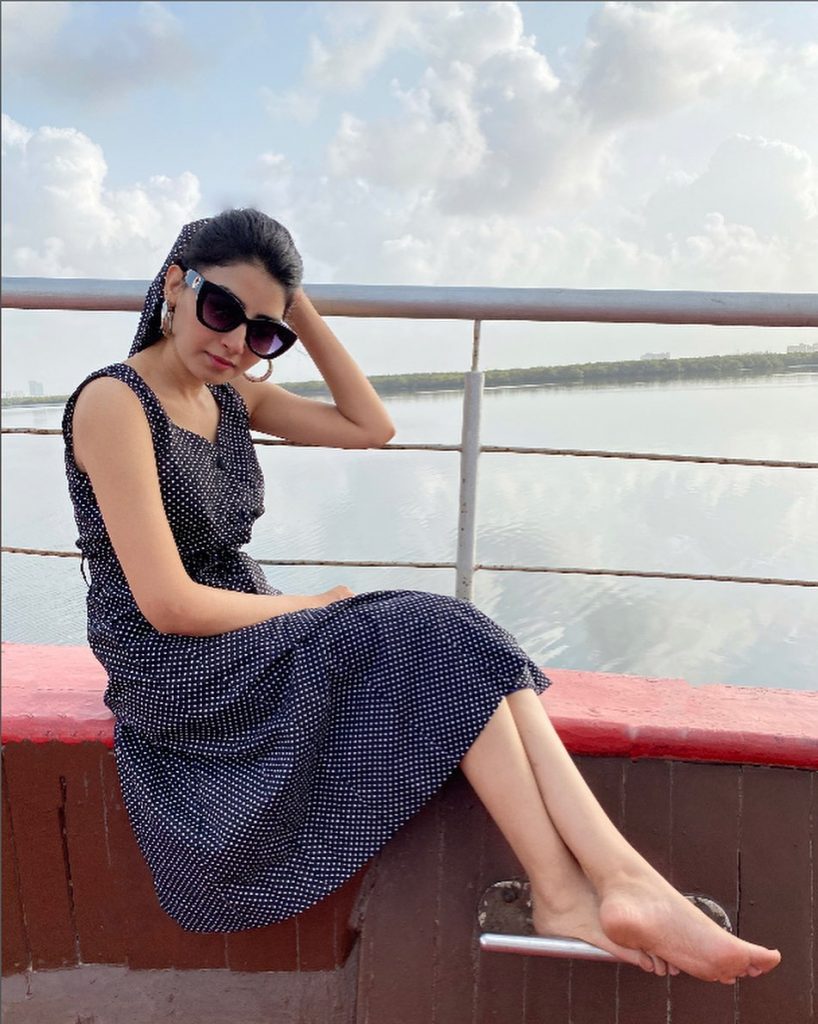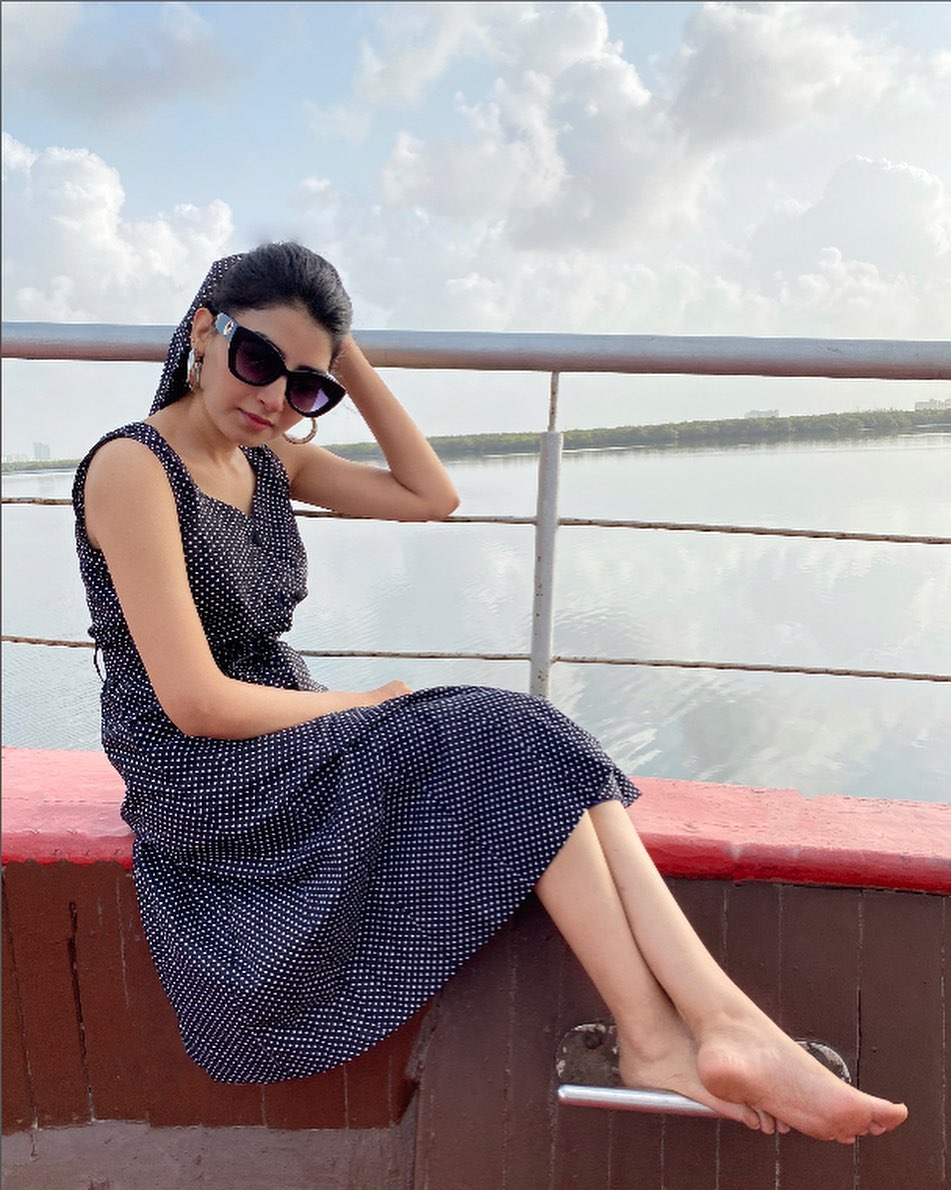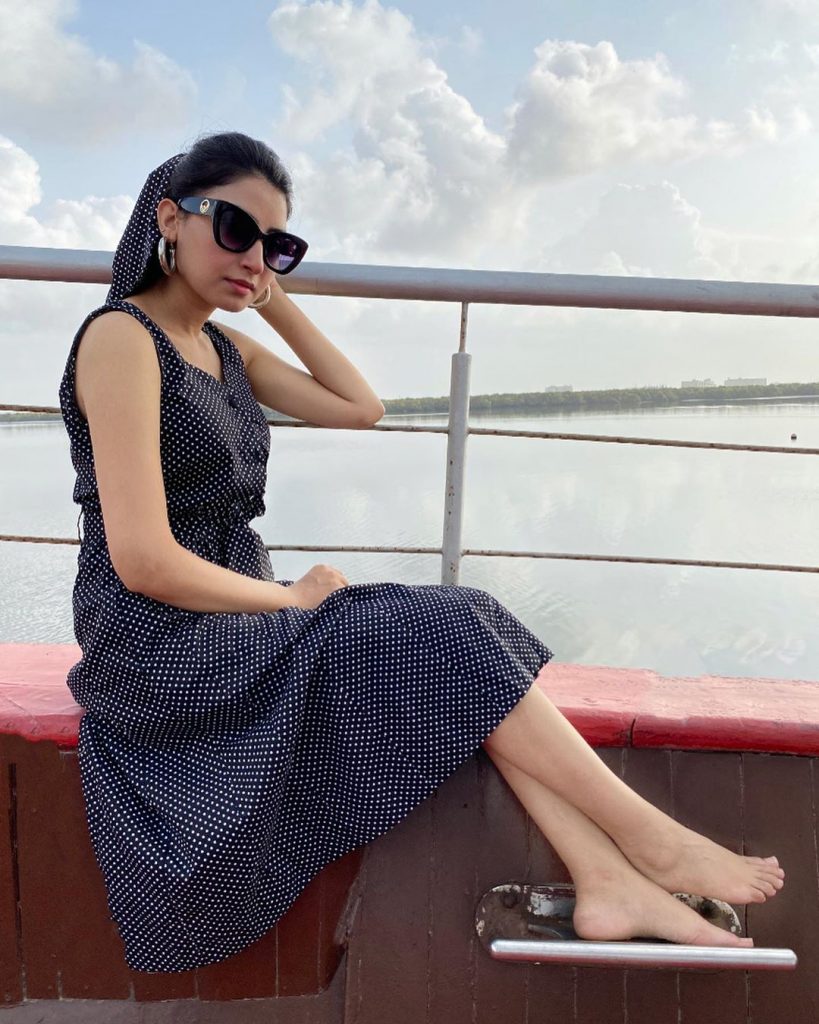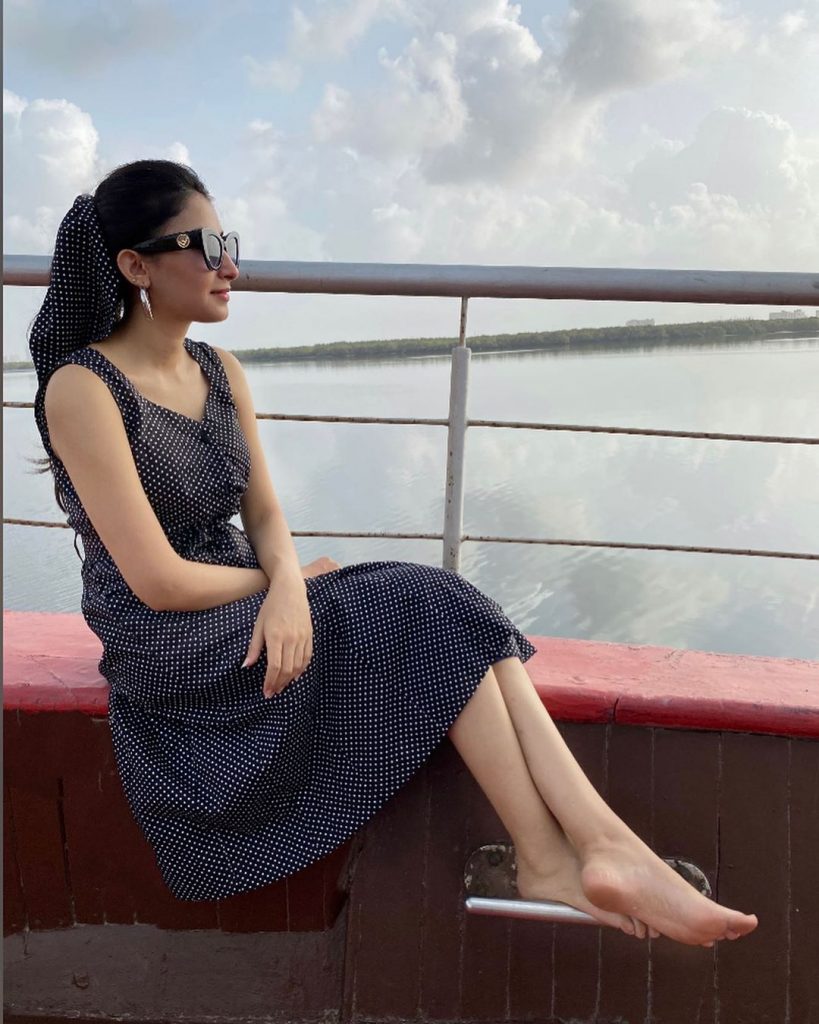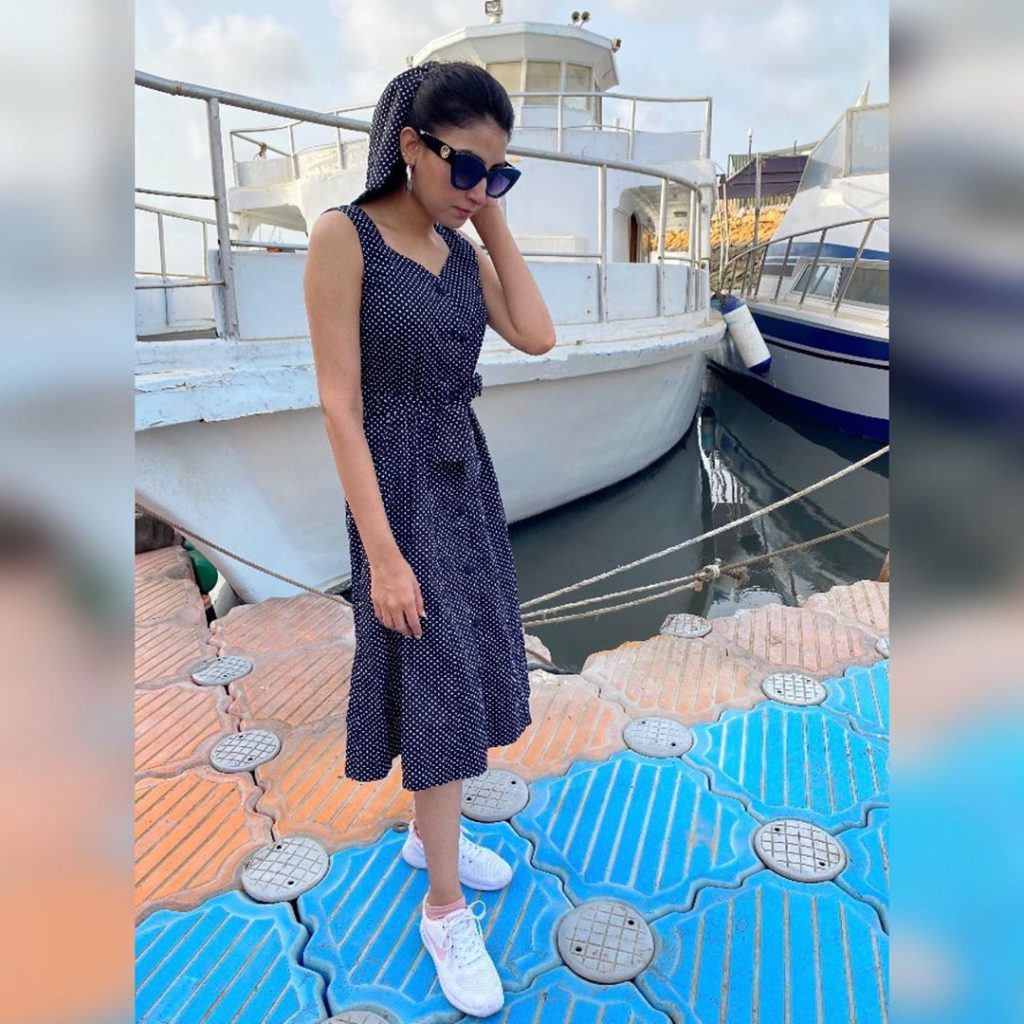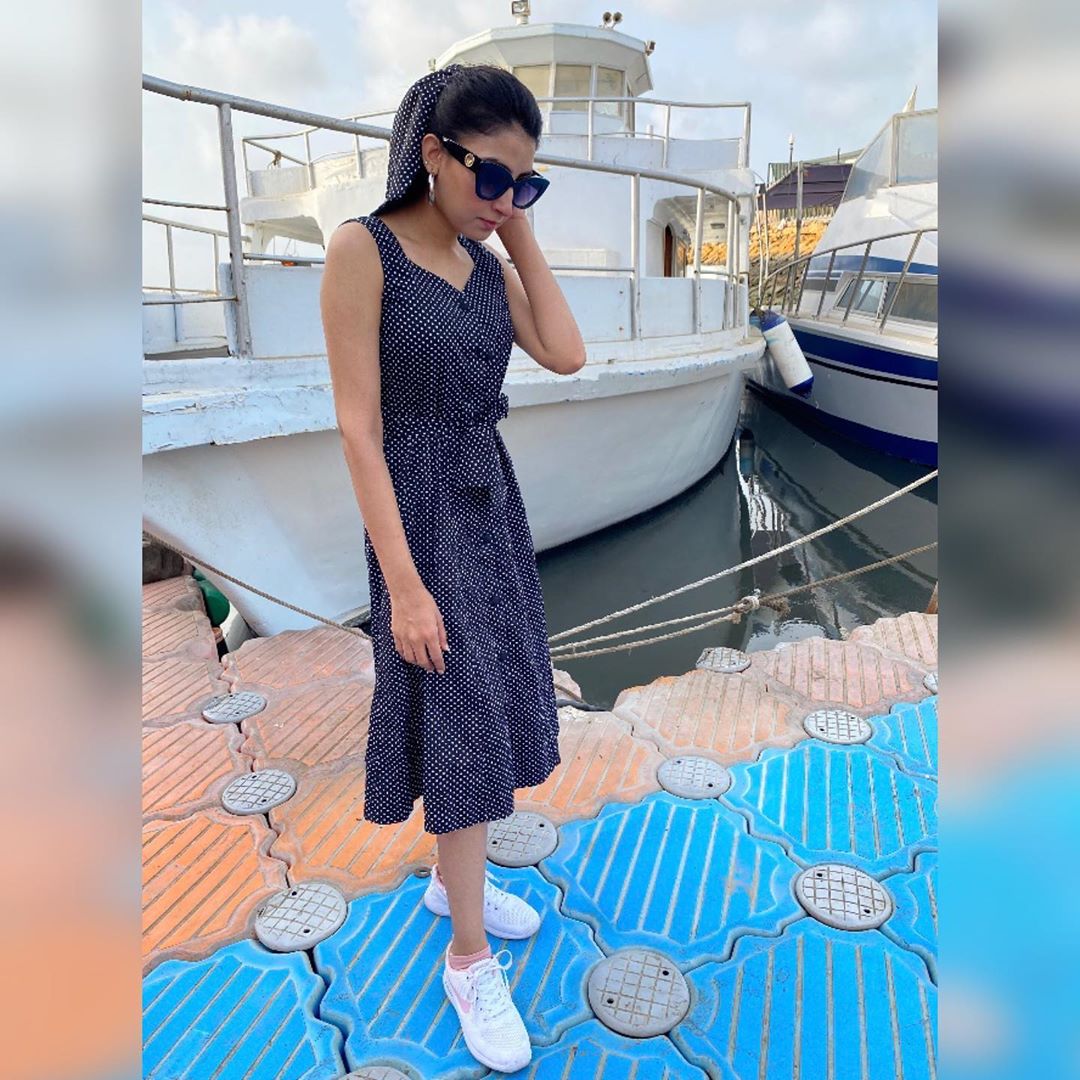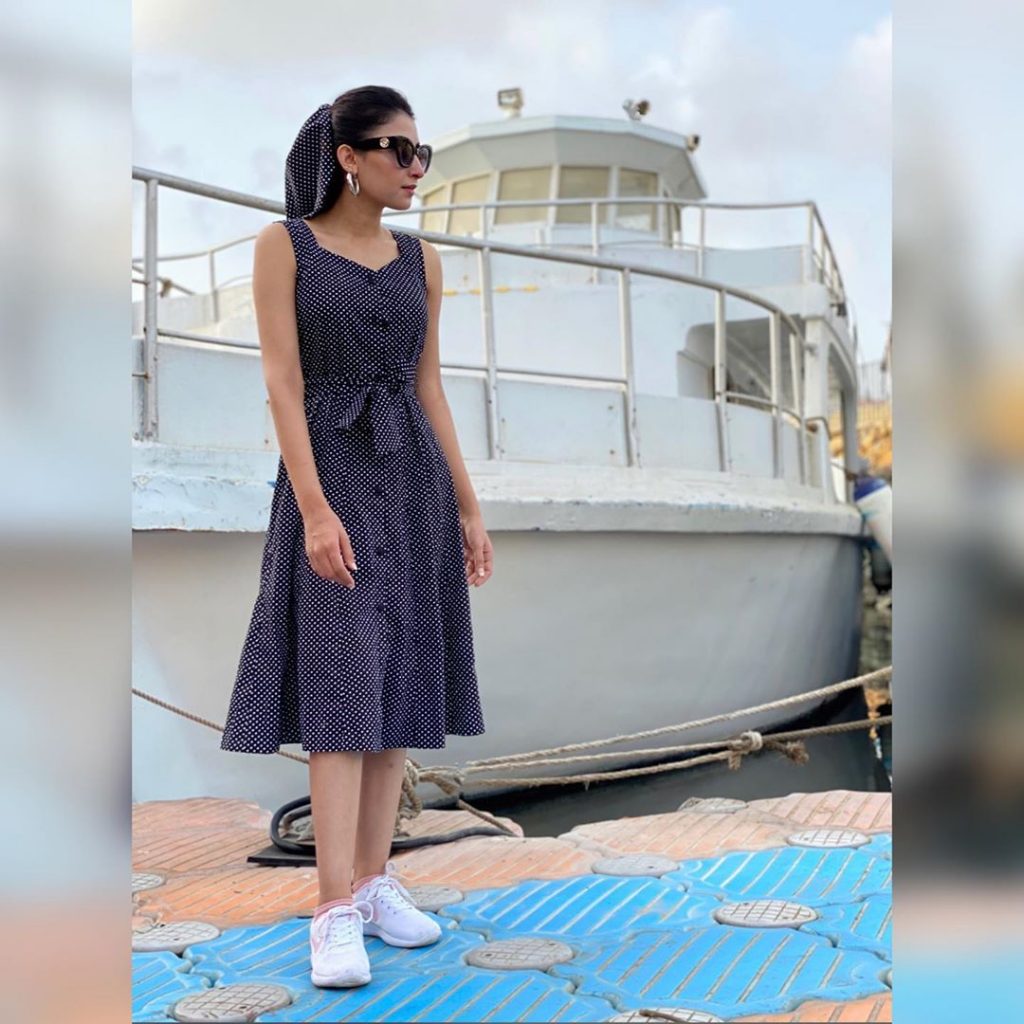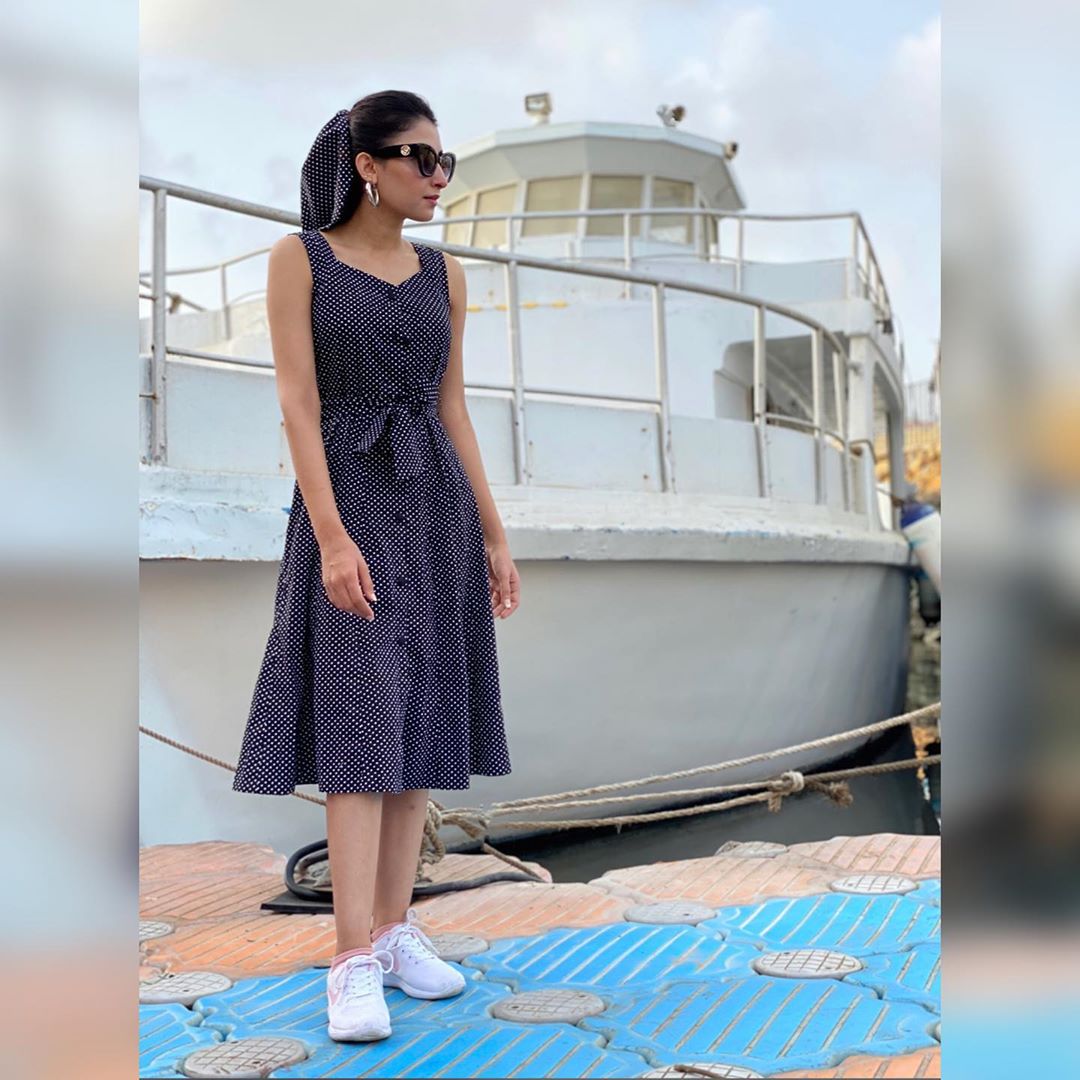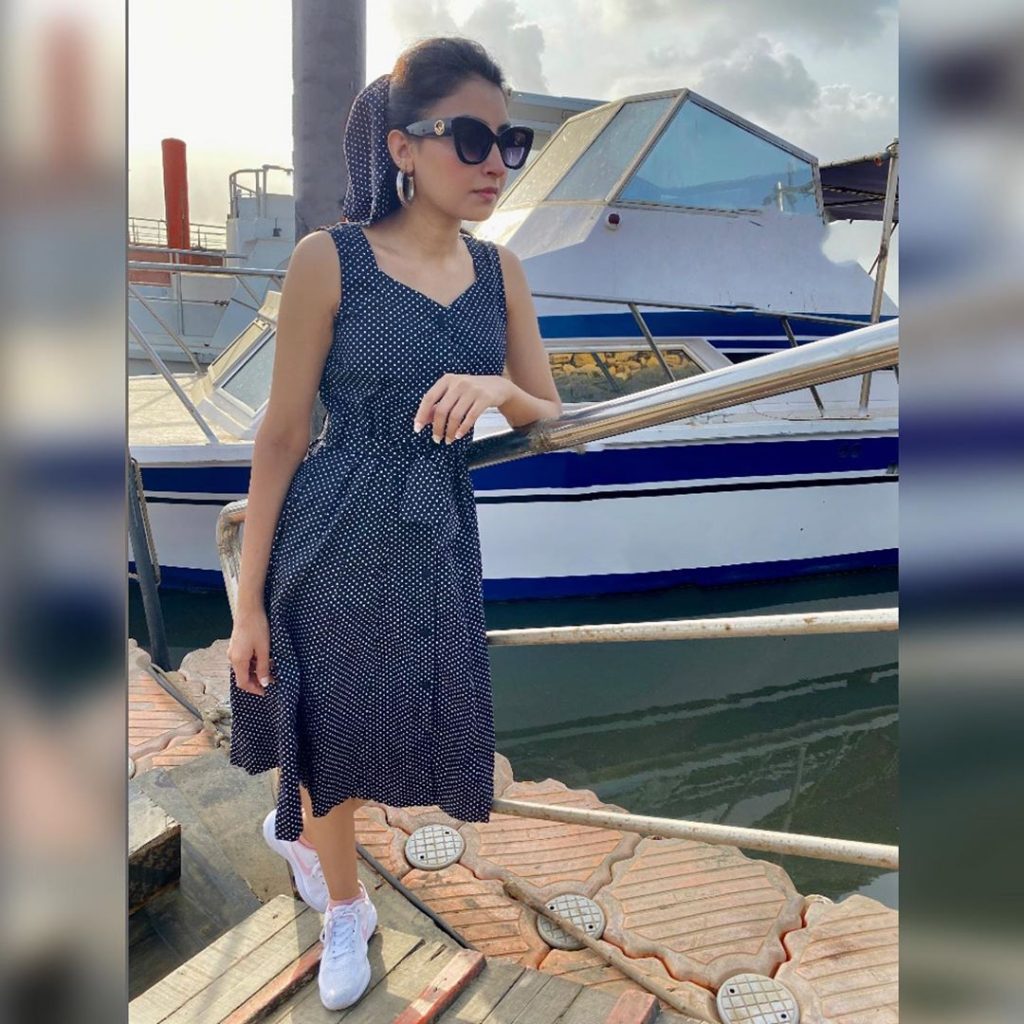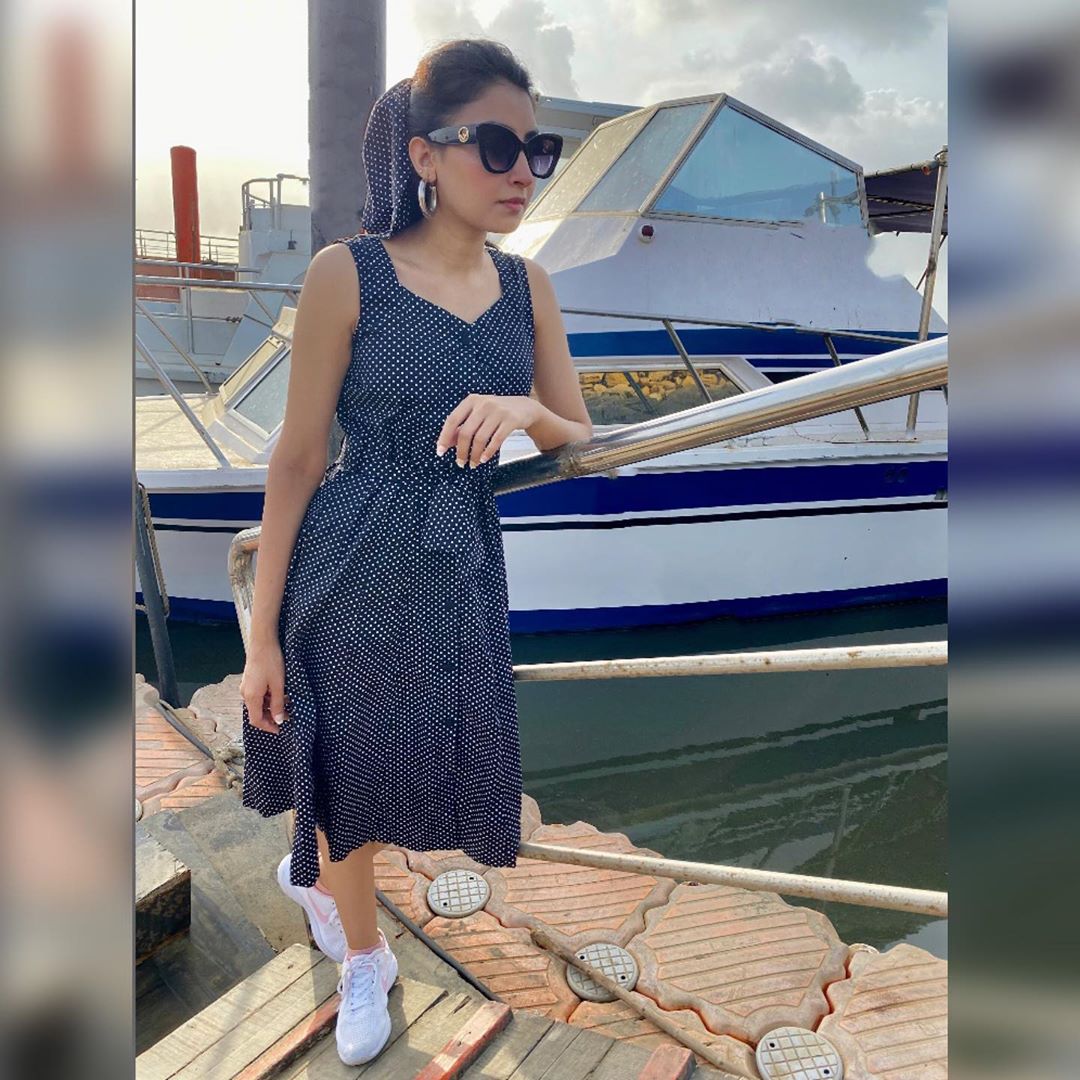 Alia is seen having cruise tour at Sri Lankan beach, wearing blue polka dots frock.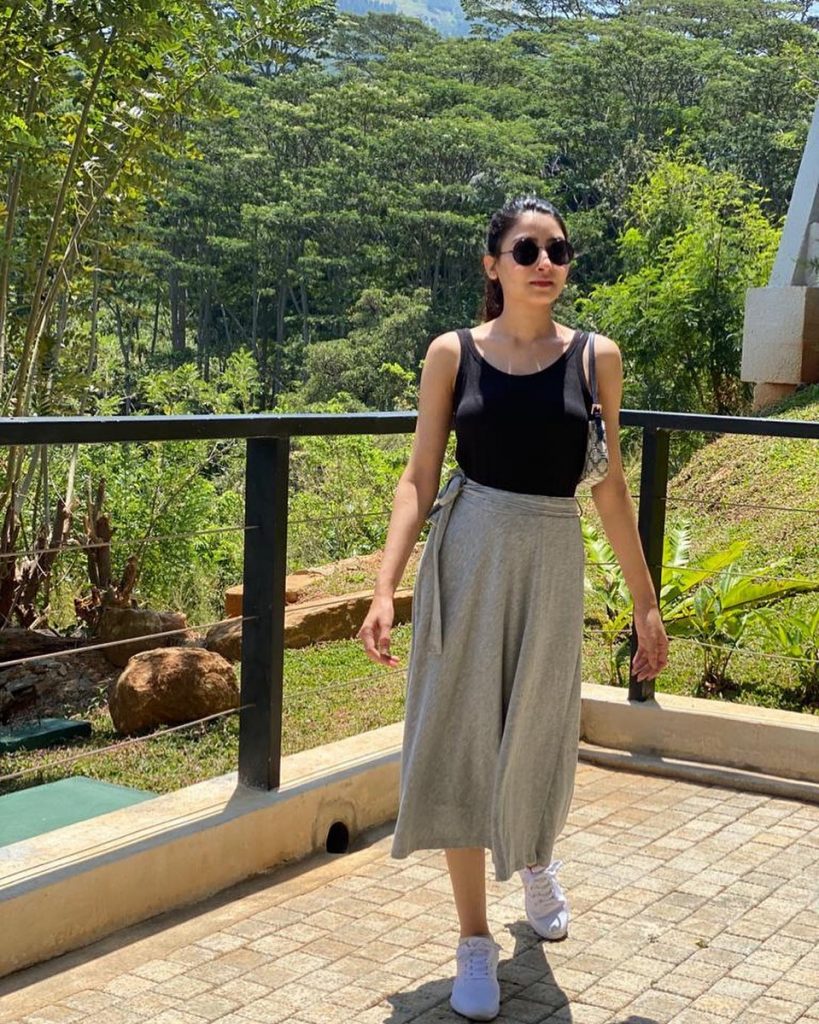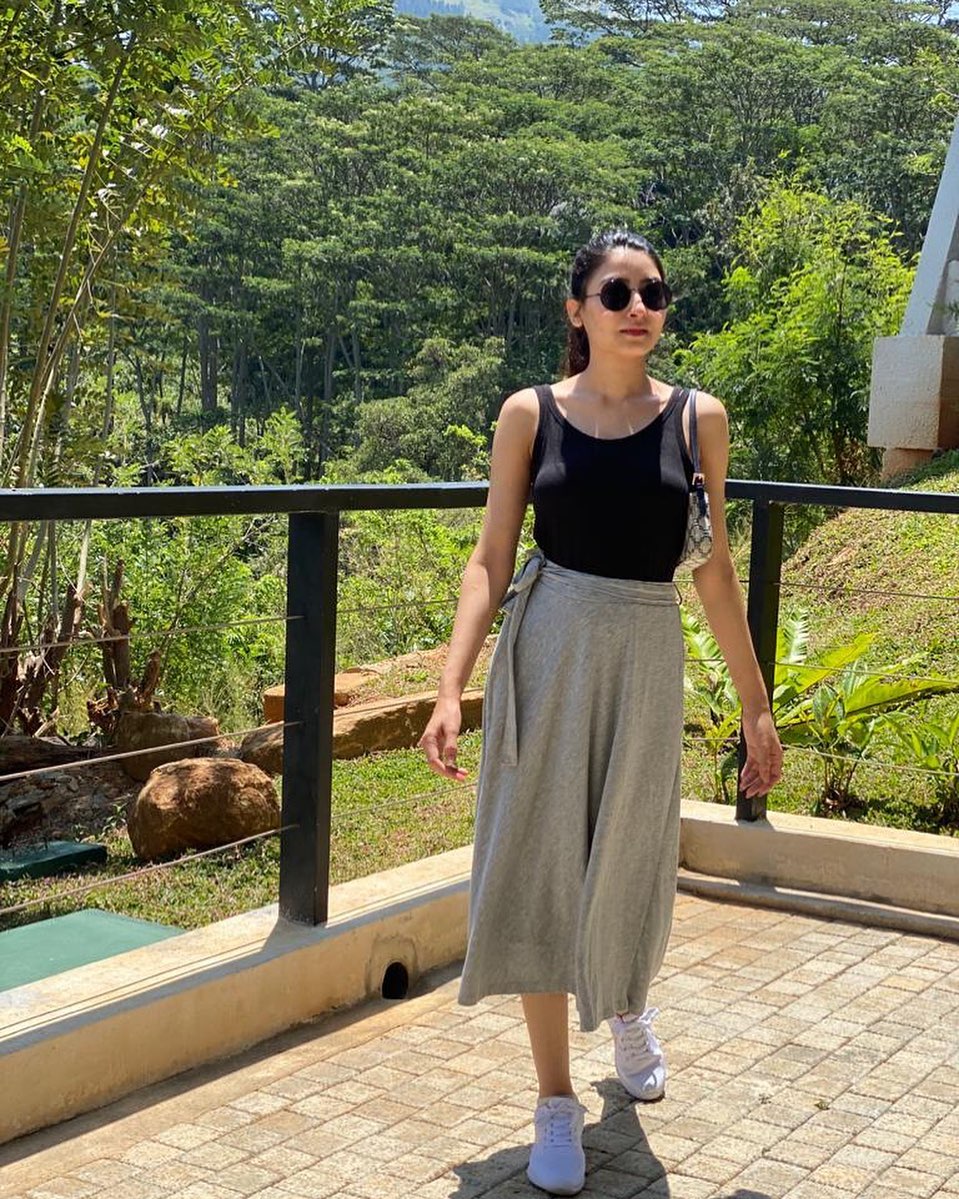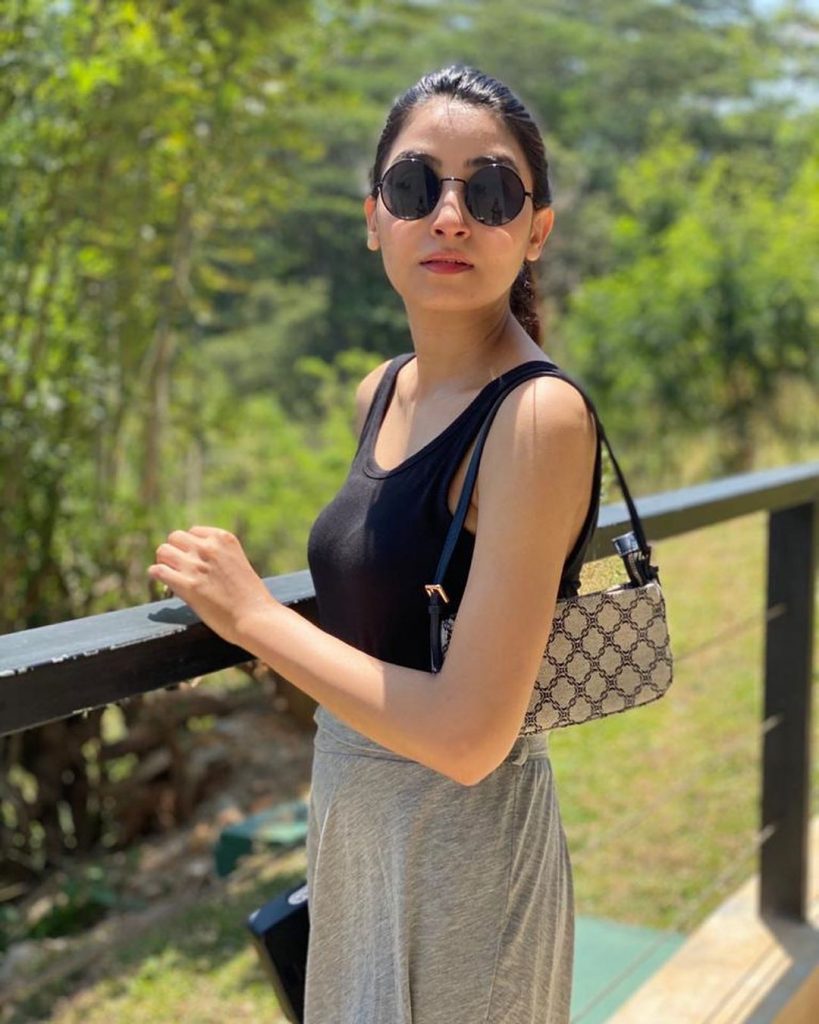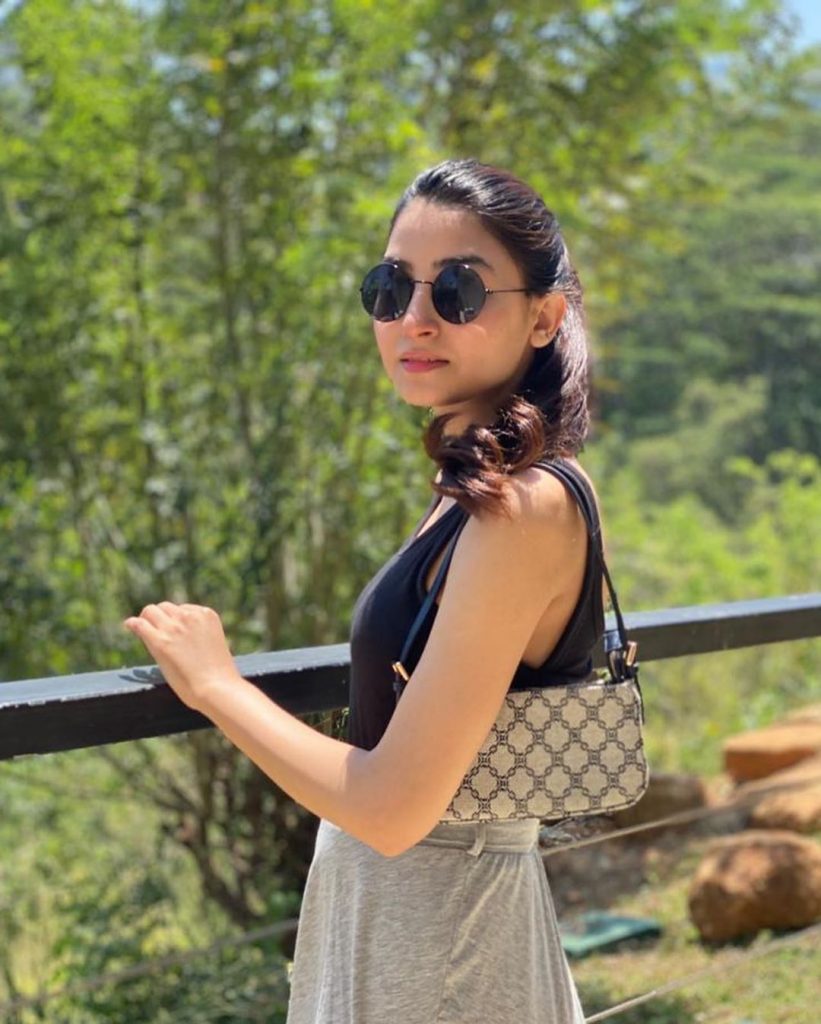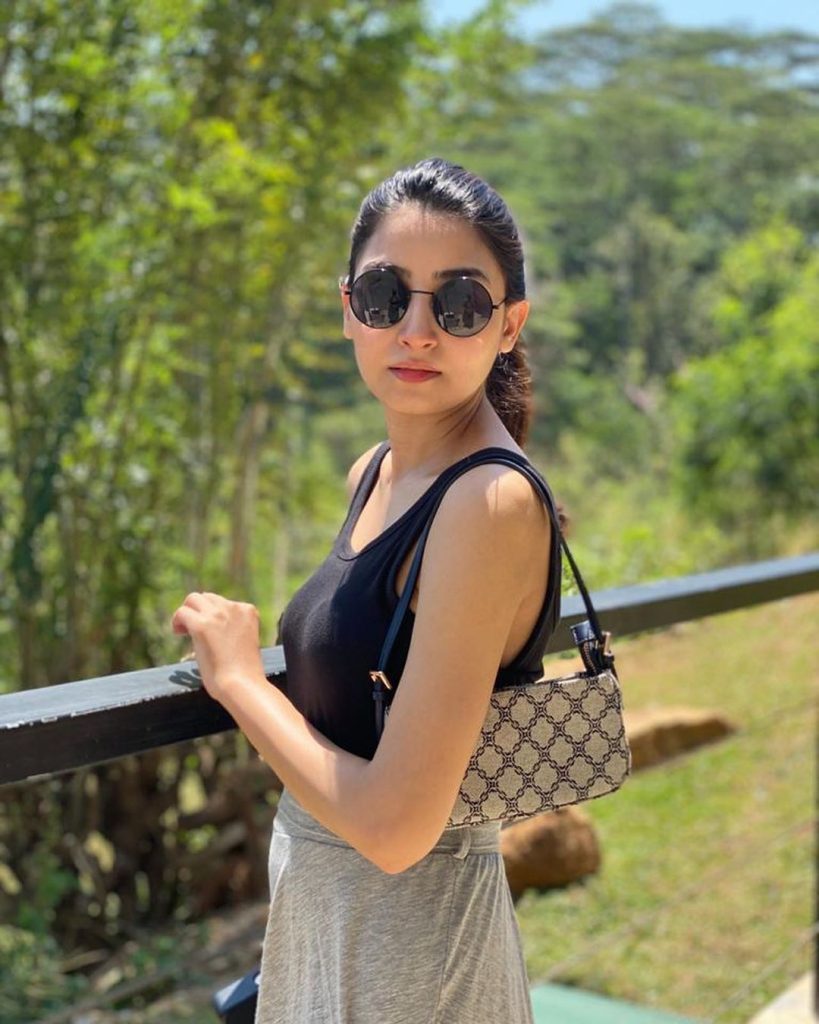 Alia is enjoying the summers of Sri Lanka, wearing top and skirt, along with white sneakers.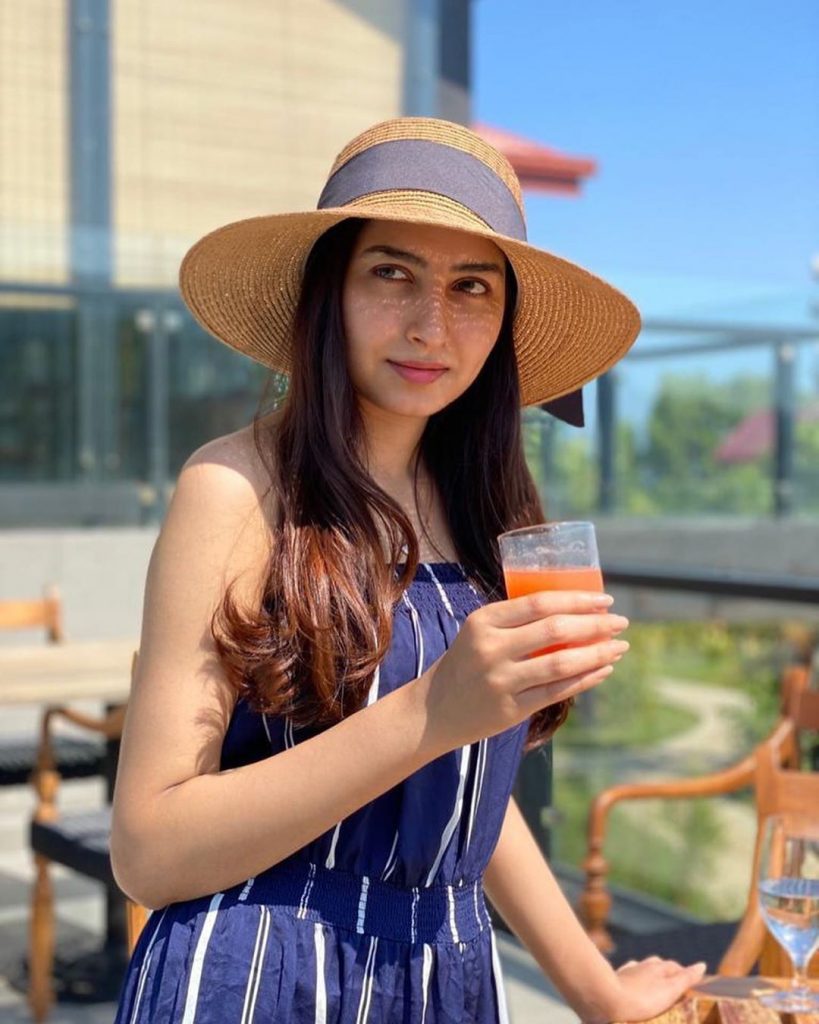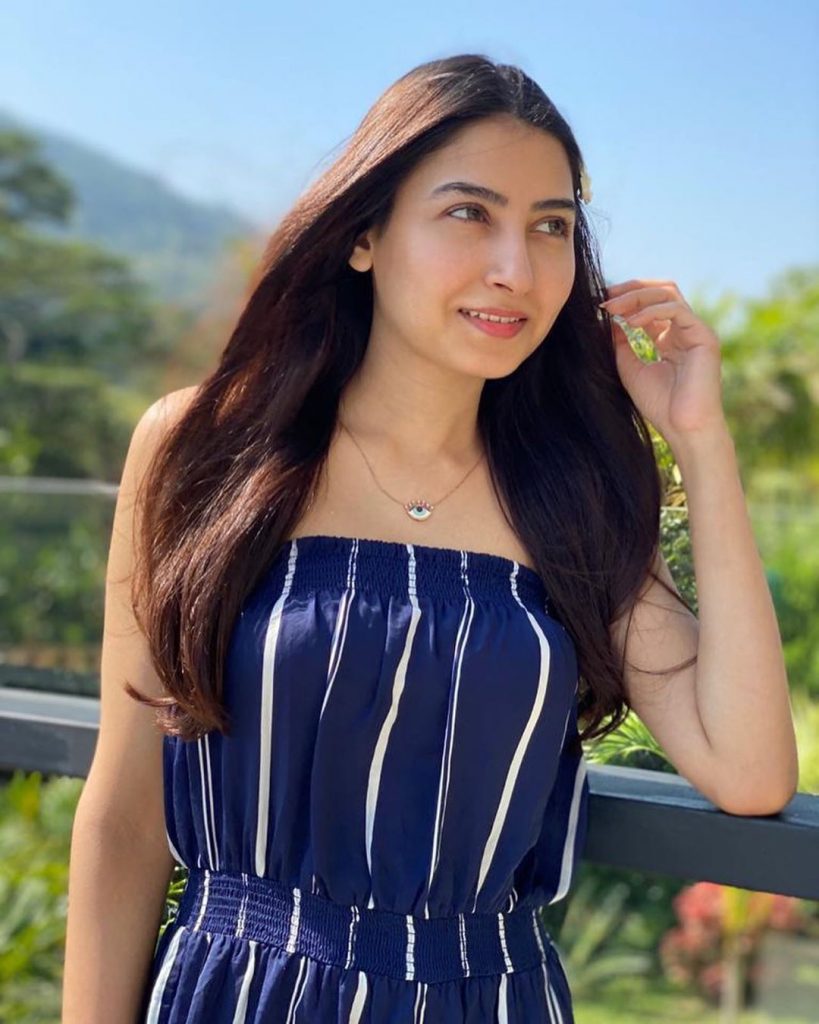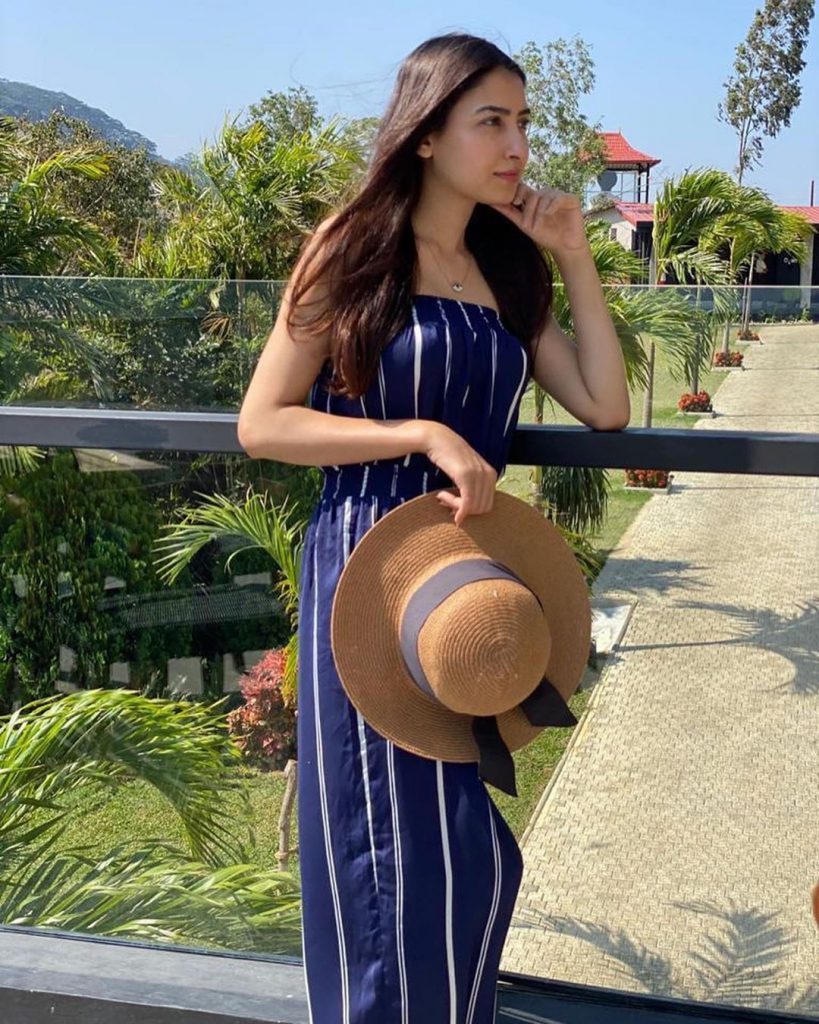 Blue and white striped trendy off- shoulder jumpsuit paired with a floppy hat is worn by Alia while enjoying his vacations.