Supermodel Alyzeh Gabol married business tycoon Malik Riaz's grandson Zoraiz Malik and the couple has gone through a lot of ups and downs in their marriage. The marriage remained an intimate affair initially but was later confirmed to the media. Things still did not settle down as Zoraiz's mother shared pictures of him signing divorce papers on her social media.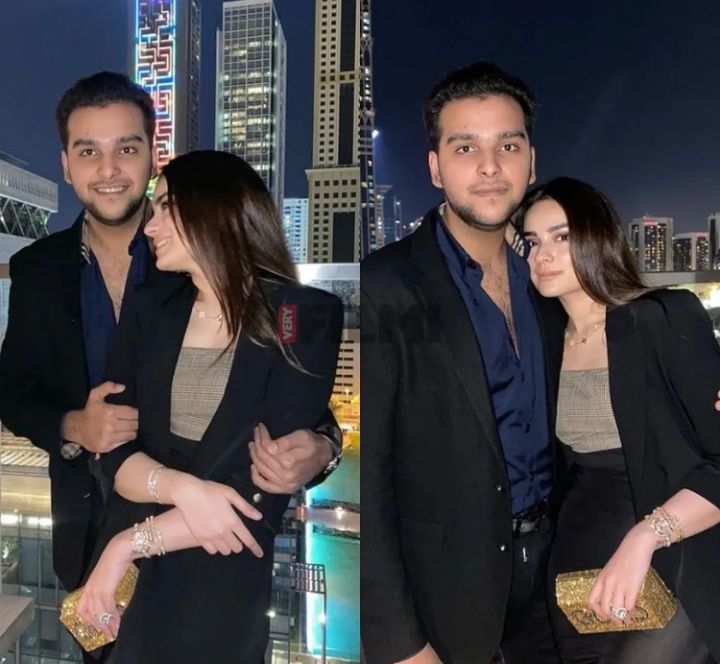 The couple however, was still spotted together and people had a lot of questions regarding Alyzeh and Zoraiz's alleged divorce. Rumours and speculations kept growing as the couple posted pictures together celebrating New Year's eve. Alyzeh Gabol has finally cleared up everything as she answered someone on her Instagram Q and A session. According to Alyzeh the divorce never happened as Niyat was not involved, also they reconciled. This is what she said: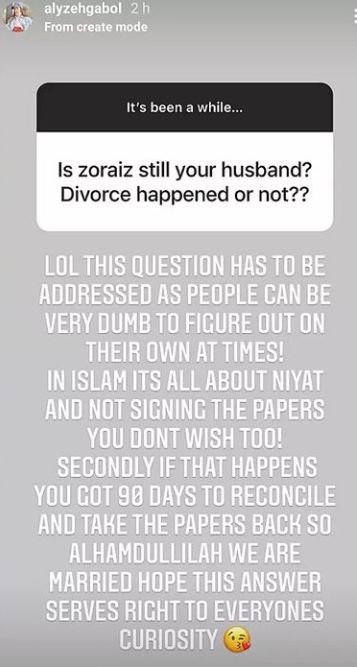 Seems like Alyzeh thought it was time to put the rumours to rest and that is what she did!