Amir Liaqut is a famous television personality mainly associated with Geo Tv. He also worked for Express Entertainment and ARY Digital in past years. On television Aamir has hosted Religious Programs (Aalim Online), Ramazan Transmission, Morning Shows and Game Shows.
Rumors were that this year Aamir Liaqut will host the Ramazan transmission on Hum Tv further strengthened by the fact that his morning show and game show on Geo Tv is concluded last week.
However now Geo TV has updated about their upcoming Ramzan transmission. As per Geo TV it will be the Pakistan's largest, unique and grand Ramazan transmission hosted by Aamir Liaqut.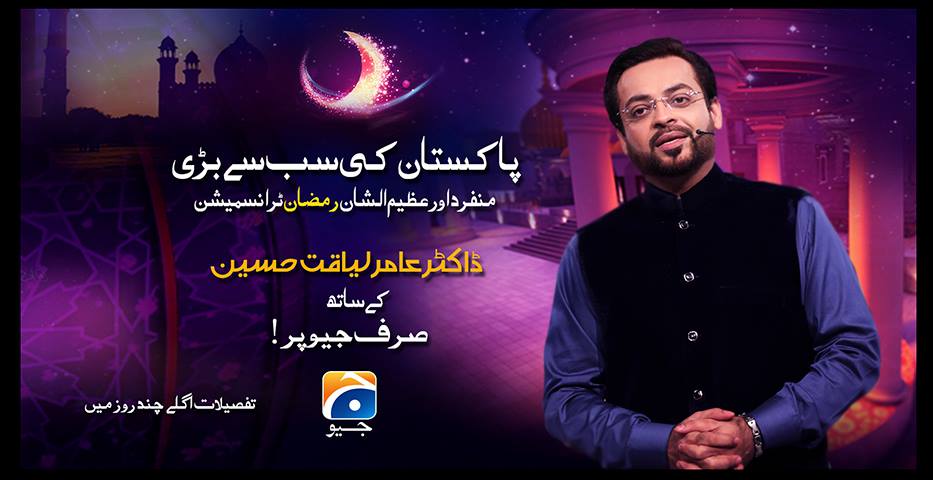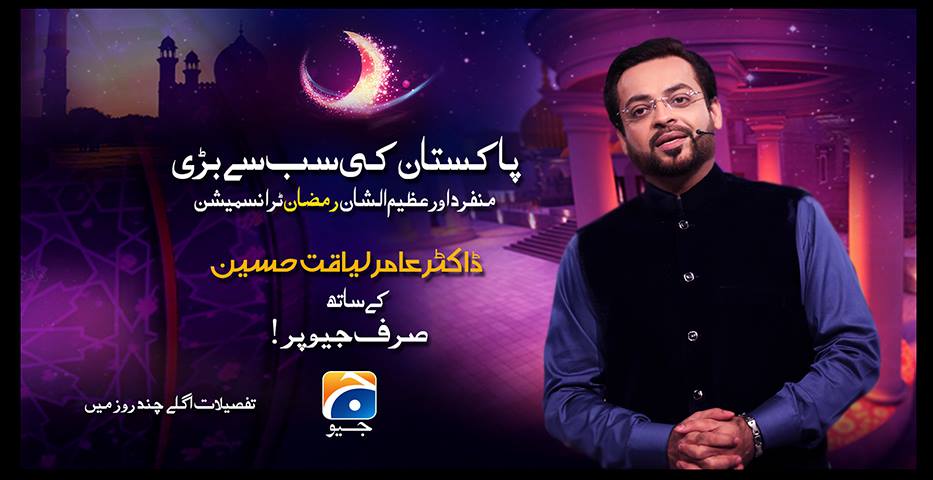 Rashid Nazir Ali