The wedding rumours of actress, model Amna Ilyas and director Dawar Mehmood went viral on social media. Many social media pages updated the news and congratulated them. However, Amna Ilyas and Dawar Mehmood in a video message denied all marriage rumours and clarified that they are not married.
People couldn't stop talking about it as Amna Ilyas and Dawar Mehmood kept posting cheesy comments on each other's pictures.
Recently, Amna Ilyas has again posted a PDA filled video with Dawar Mehmood and wrote, "When you're making your insta video and WTH?!?!?!?! @dawar.mehmood"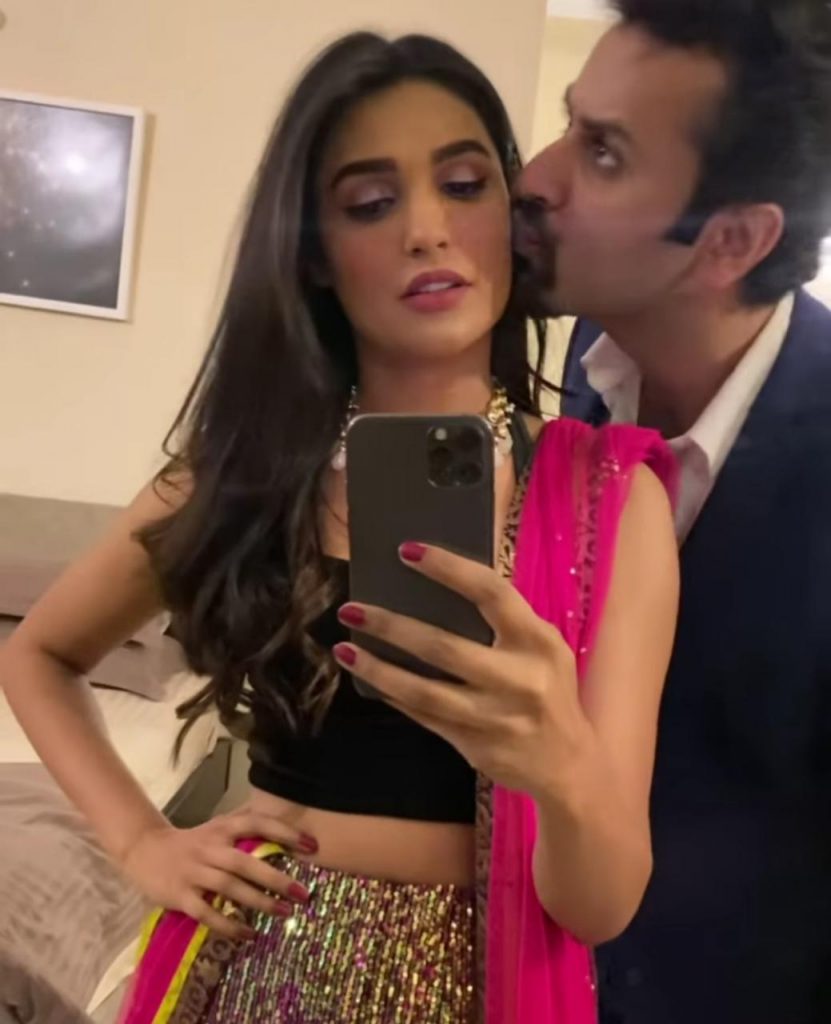 Here is the video, check out!