Saheefa Jabbar recently made her debut on television with Moomal Entertainment and Rafay Rashdis' drama serial Teri Meri Kahani. Before her acting career began, Saheefa was always in the limelight for being a super-confident short-haired model which she sported with all her heart. Her first acting debut won her more fans than all the modeling projects she has done till date because of her superb performance and a style which is very different. Saheefa is blessed with a beautiful personality and she has tons to offer to the modeling and drama industry.
Saheefa is not only confident, she is opinionated too and for that particular reason, she doesn't shy away from speaking her heart out to share her perspective with the world. She is definitely someone we wanted to know more about and this opportunity to interview her seemed like the perfect time to ask her all the questions which weren't just on our mind but also in the mind of many of our readers.
Q: How did you land into the world of showbiz?
A: It just happened, I just took a break from University and showbiz just happened. I really wanted to work in this industry. It took me a while to figure that out but it happened for good. (this wasn't something she particularly wanted to talk about since she has answered this questions repeatedly in different interviews!)
Q: Is it a full time career for you, a hobby you feel passionately about or a dream come true?
A: It is a full time career, if this was a hobby, I would have left this field a long time back. Yes, definitely a dream come true.
Q: What do you enjoy doing more, modeling or acting?
A: Modeling and acting both are very different genres. Modeling is very convenient, very slow, it's more money. But acting is difficult, it is a very long process, it takes a lot of time and hard work. Acting makes you a people's person; every auntie in Pakistan would know me by the next two years. That is something I really like about acting, the masses get to know you and that is really nice.
Q: We all love Dina. How close is Dina's character to your actual personality?
A: Since Dina was the first ever role I played for TV so this will always remain close to me. The very recent thing which happened to me in Dubai was that someone called me by the name of Dina and that lady didn't know my real name. I think that was an achievement and that is an achievement for any actor. Like Mahira Khan, for the longest time everyone knew her as Khirad. That is really nice that people know you by the role you play.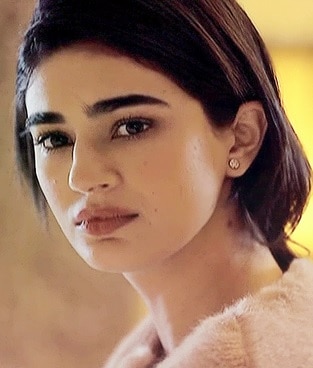 Q: Which Pakistani celebrity do you look up to?
A: I have just two names for now, Saba Qamar and Mahira Khan. I love these two ladies. They have a come a long way and the way they made Pakistan proud that is something I really respect them for. Sajal Aly is following one of those paths and I really like how these women are coming out so strong.
Q: What are the pros and cons of being a celebrity?
A: I think everything has its own pros and cons. Even if you are a housewife, that has its own pros and cons too. Being a celebrity you don't have a personal life, if you want to keep something secret, it is impossible to do that. People will always be judging you and you always have to do everything perfect. That is a very hard part because you have to keep your personal life perfect which is very hard because we can't always be perfect. That is something really hard to do and one thing I don't like. Talking about the pros, the fact that every Pakistani will know me by the end of the day and most of them will be loving me…I like that about being a celebrity.
Q: Name 5 makeup products that are your go-to?
A: It's been 3 years in the industry and I am still not good with make-up. For me a good mascara and an eye brow tint work. I can't really name much because I still have no knowledge about make-up.
Q: When styling yourself, what's that one thing that you always keep in mind?
A: I am a very basic person so for me styling should be very basic too. A good pair of khakis, a blue jeans and t-shirt would work for me. I don't believe in wearing, mixing and matching a lot of things.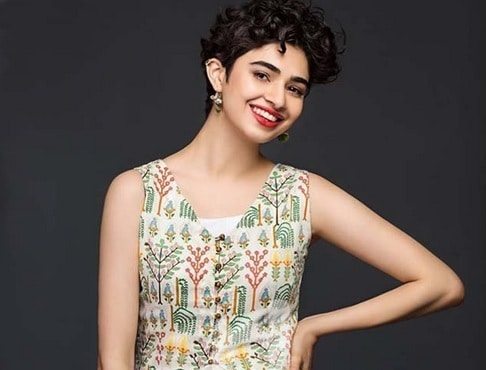 Q: Tell us a little about your childhood? How did it shape your personality?
A: There is so much to it, I am still not opening up regarding my childhood. There were very rough incidents which took place and I don't think it is the right time to talk about them now but eventually when I think I will be a stronger person I'll be able to talk about them. Alhamdulillah my childhood was very smooth and easy. I was blessed with the best of best parents and a family and friends but still there is a lot that people don't know and I think I will come out with my perspective soon.
Q: What are your plans for the future?
A: I never disclose my future plans so sorry you will have to wait and watch.
Q: Any suggestions for all the aspiring models and actors out there?
A: I always tell people that whatever you want to achieve in life, just stay focused and just don't forget to give your best. There are no shortcuts, you have to give your best and work harder every day. There is a new sun every morning so there is a new day every day. Just keep working hard and dream big because if you won't dream big, you won't achieve what you want to.