Morning shows have become an essential part of all entertainment shows we have in Pakistan. We can see two hours of strange entertainment everyday from 9 to 11 on all entertainment as well as news channels and most of the times wonder ye sabb mil ke humko pagal bana rahe hain! I quoted the famous Aunty Gormint because her words are gold, same as we keep having bad opinions about our politicians and still vote for them; we also keep getting annoyed by our morning shows and still watch them. Here are some too discussed topics of our morning shows which I find boring, annoying and sometimes offensive:
Make-up Techniques:
I personally love make-up and guilty of buying a lot of stuff which I myself even know I will never use. And I think ladies have an instinctual love for it from the moment they are born, so it should be a good topic to showcase in a morning show right? But NO! This is a Pakistani morning show and instead of giving out tips for everyday makeup we will do heavy bridal looks because everyone loves a dulhan. Haina? Even when the experts they call will talk about everyday make-up routine, the drill is to call someone from the audience and start ridiculing the way they may have applied their lipstick or foundation. All the hosts need to learn that this is not how someone will learn to do make-up and there are millions of tutorials on Youtube too so please just drop this now.
Gharelu Totkay:
Zubaid Aapa is the only one accused but we all know she is not the only one with totkas going on; on our television screens. She atleast has totkas for all problems going on in a common household. The experts we see in our morning shows only have beauty enhancing totkay. You can burn falanay badaam in falanay oils to get healthy hair. Or you can apply an amalgam of some unknown to the world herbs to get out that glow hiding inside the layers of your face. The one I hate is they will call upon a lady with olive skin tone and apply some scrub to her face and tell the audience kitna gora rang hogaya inka. Racist much han! Why do this man? These shows need to understand there are far bigger issues with people's lives than just wanting to look like a super model (woh bhi gori) all the time.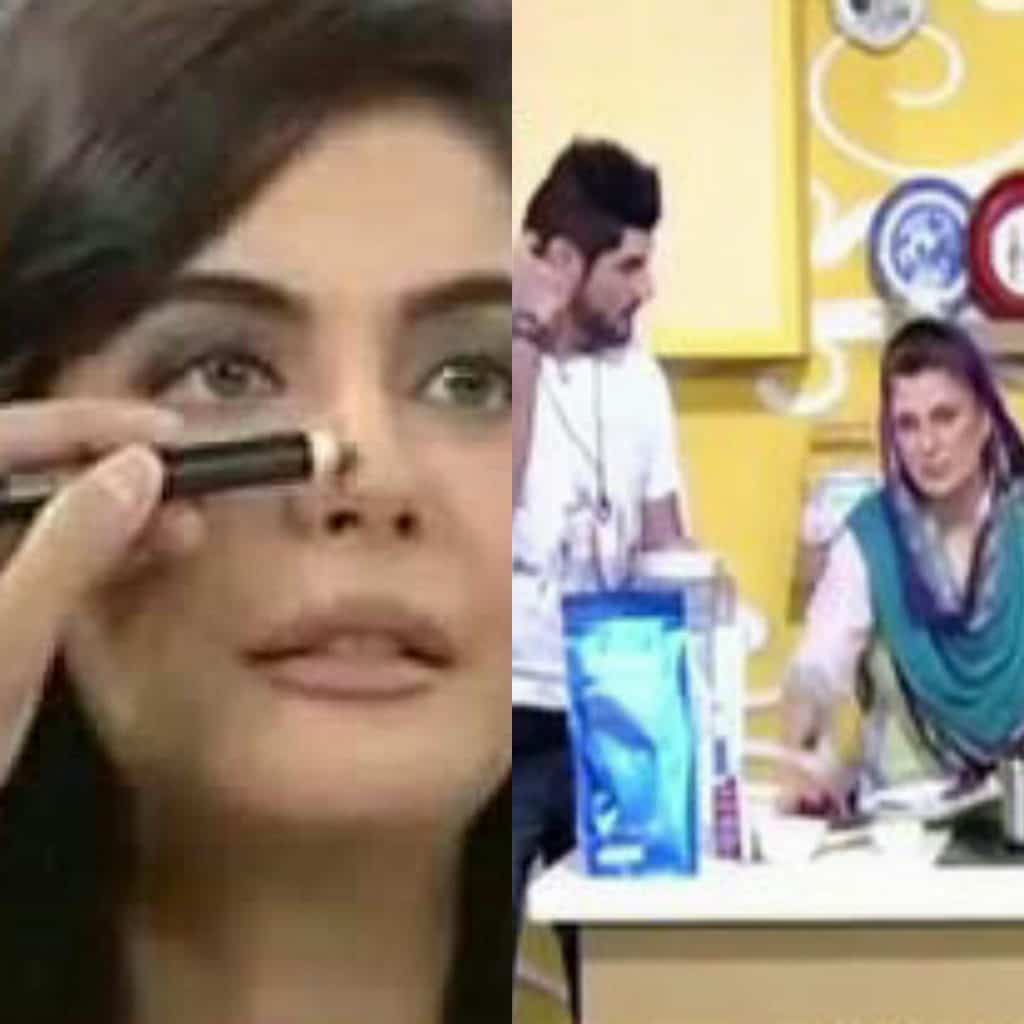 Annoying Celebrity couples/Guests: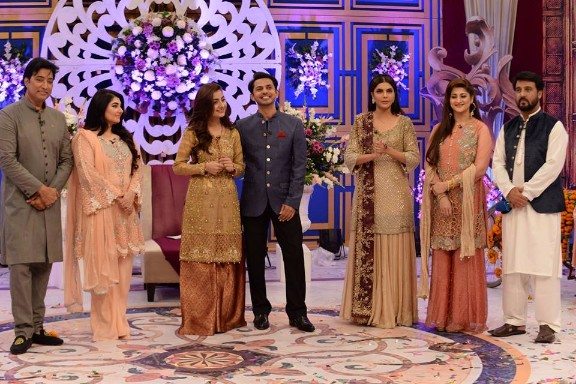 There are some fixed guests for morning shows which will be seen on every second channel you switch too. These include Kiran, Amber, Binita, Kanwar and Fatima, Rambo and Sahiba, Saud and Javeria, Saima Azhar and Nadia Hussain among others. You will see them playing annoying as hell games as well as laughing in unhumanly tones sometimes. They will be dancing a lot too which I never figured out the use of. The constant guests will be seen giving EXPERT OPINIONS on everything. How come you people are experts on everything, there they just make me envious. The couples will tell about their love stories one thousand times so that everyone can just learn them by heart. Morning show people! I'll make this summarized for you: THIS HAS BECOME ANNNOOYYYIIINNGGGG!!!
Life Tragedies:
I hate it when these shows showcase people who have been a victim of domestic violence in different forms and even families of abused children. What will it bring them? Justice? Peace? No it just brings more agony when people all over the world start pitying them and what these shows will do? They will be showing guests dancing and doing makeups and using skin masks the very other day. I hate use of a person's pain to gain TRP'S and these shows do that often. It is not just annoying but hateable too.
Shaadi Weeks: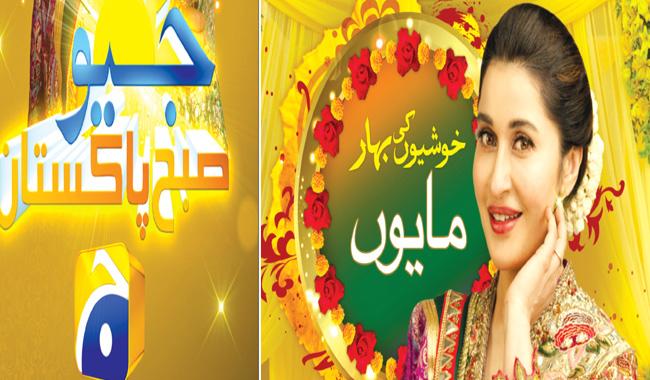 I know you were thinking ke shaadiyan kahan gayin? Lo aa gayein! As far as I remember, Shaista Lodhi started this trend and Nida Yasir is the one to carry Shaadiyan to a whole new level. From underprivileged to celebrities everyone got married on morning shows. Some married couples got married again because why not. With over enthusiastic mehendis with people dancing their organs out to ajeeb o ghareeb rasmain we saw everything on these shows. Recently I saw Sangeeta Jee dancing on a re-shaadi and said to my mother: this bizarre dancing by such a legendary actress on an equally bizarre song is looking so bad and she made me realize: beta baaqi konsa bohat achay lag rahe hain! They make these shaadis annoying as hell and what are they showing the world? That we Pakistanis just care about crazy shaadis. We do a bit but our lives not just revolve around joota chupais and kheer chatwais(that seems like Nida's favourite rasam though). And can these shows stop re-shaadifying people. It is too annoying seeing couples with school going kids getting married all the time.
Bonus Annoying topic: The King: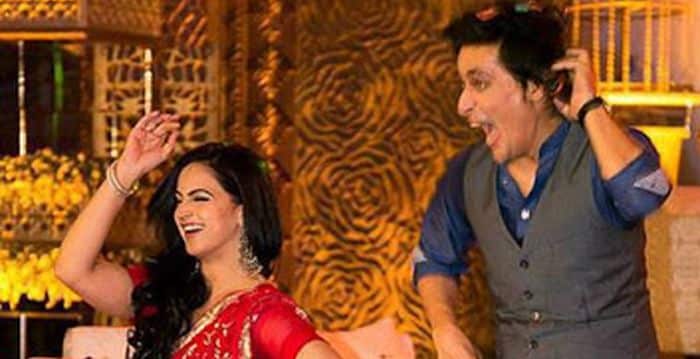 Yes this is a bonus topic because it just happens at one place as this is so unique and the King of the annoying party is SAHHIIIRRRR LLLOOODDDDHHHIIIII!!!! The man himself is a topic that gets people annoyed. Why I mentioned him separately? Simple he makes all of the above topics even more annoying. He starts singing and acting and claims he is better than the guests he has. I am sure he could have said he can sing better even to Ustaad Nusrat Fateh Ali Khan Sahab if he was alive and ever mistakenly came to his show. The Shaadi week he is doing currently and the vulgar dance steps he shows on his show can make even the tharki awaam vomit. About the expertise he can give all the opinions himself and does not want anyone else to do that. He is just the KING OF ANNOYLAND!
Morning shows are held all over the world and since we have them too, I think they should try to improve their content now as this is high time they move from izafa e hussan missions and stop insulting the intelligence of Pakistani women. Women also know what is going on around the world; talk about that too. Intelligent shows can also be done regarding makeovers and parenting. One does not has to look and sound crazy all the time. And for the argument that people like to watch masala in these shows, please understand you are feeding people kala namak in the name of garam masala which can only cause digestion issues in the long run and not good taste.