A few days back University Of Lahore expelled two students who embraced after getting engaged on campus, after a video of the incident spread on social media this week. In the clip, a female university student gets down on one knee and proposes to her boyfriend, the couple can then be seen hugging and holding bouquets of flowers as onlookers cheer them on and film the scene. The University of Lahore said the pair had acted "in violation of university rules".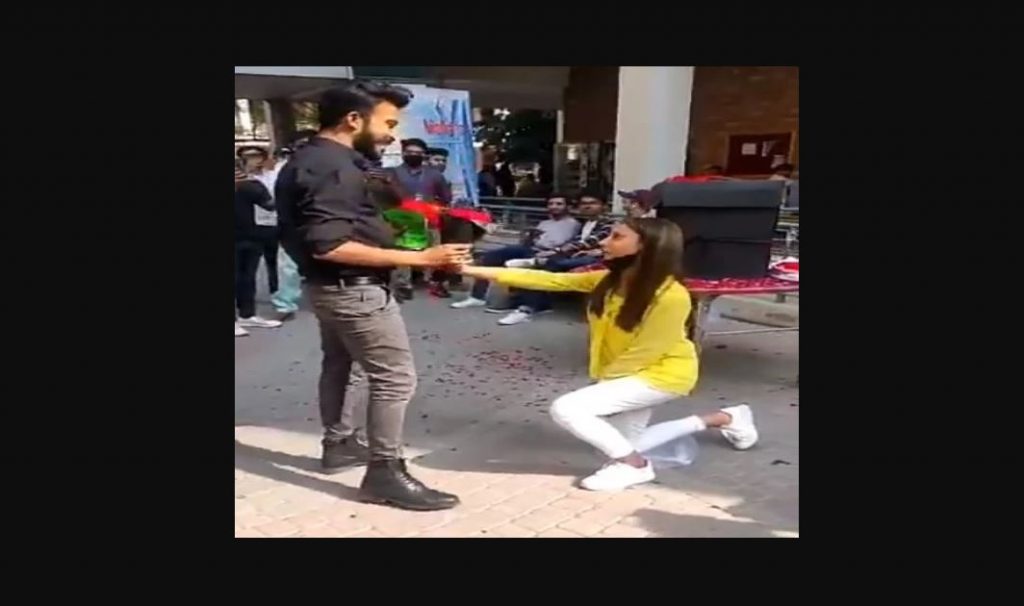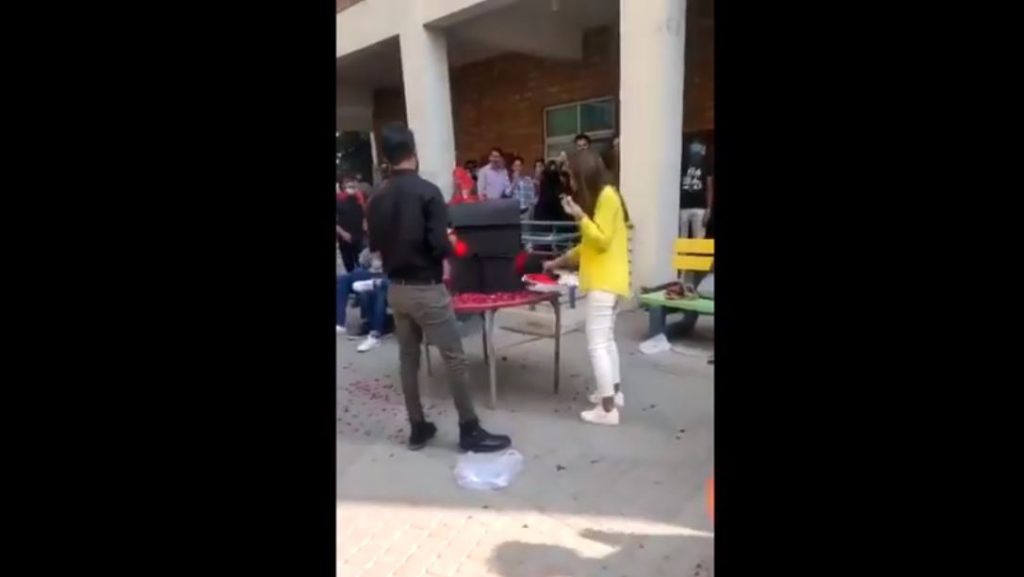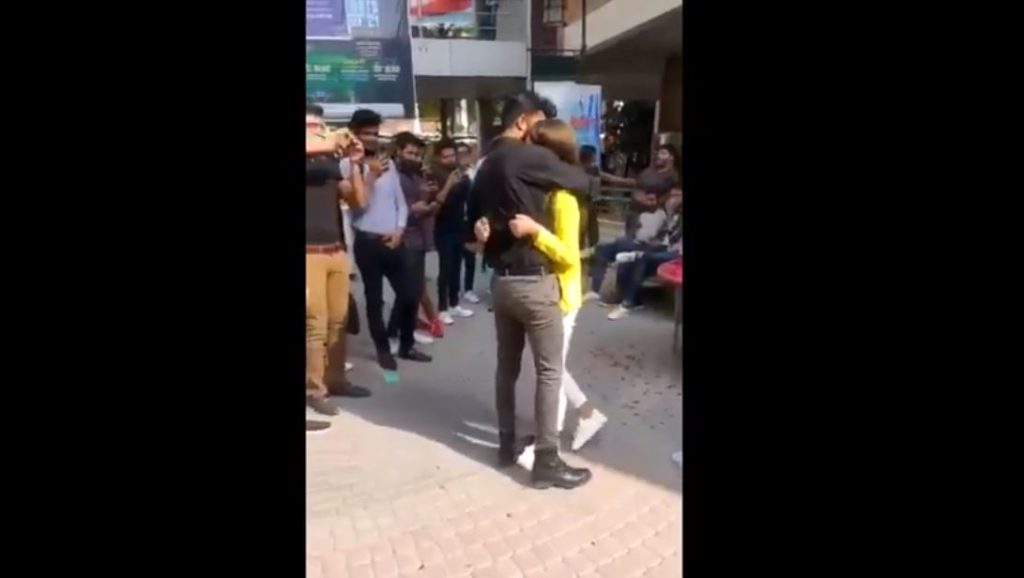 Recently another video of a couple from a Pakistani university popped up on social media performing the same act as the viral couple of University Of Lahore did.
The boy can be seen proposing the girl while sitting on his knees and holding a flower, and later the couple hugging each other in front of their friends.