For all the fans of Anoushay here is the good news, Anoushay has signed a new play Saanp Sehri and will be playing a role of a journalist.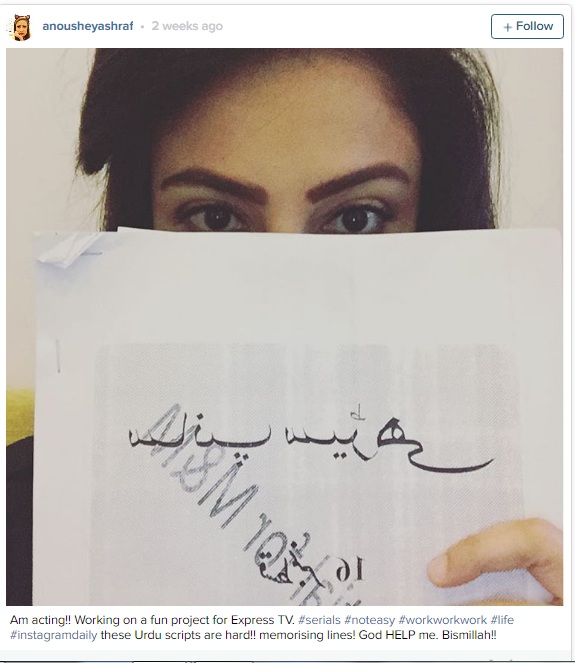 According to sources Anoushay said, "I play the role of a young journalist, who has recently returned to Pakistan from the U.S. She wants to do good work, take up real causes and is full of integrity and honesty. However, things get complicated when she takes up a complex issue that lands her in dangerous waters".
Many Celebrities have been taking project after project but Anoushay has been very selective. She said, "I've always given everything I do my best shot. I'm starting my morning show on Dawn News soon and I don't want to bite off more than I can chew. Hence I make sure that whatever work I take up is worth it. This project resonated and so, my expectations are high with this one. I won't lie, I'm a little nervous!"
The other cast members of the play include Samina Peerzada, Sajid Hassan, Yasir Mazhar. The drama is written by Umera Ahmed and produced by Misbah Khalid and Mahrukh Amin. The play is expected to be aired on express TV in January 2017.