Online bullying has emerged as a huge problem in the world. Since the access to the internet has increased 10 folds, people use the service to showcase their opinions openly and as it is so discreet, no one has a problem with being utterly negative on social media. Celebrities are also encountering this problem now more than ever. Anyone can reach them via social media and say whatever they want to say. This decreased distance has not only helped fans but also some bullies who direct their negativities easily towards the celebs.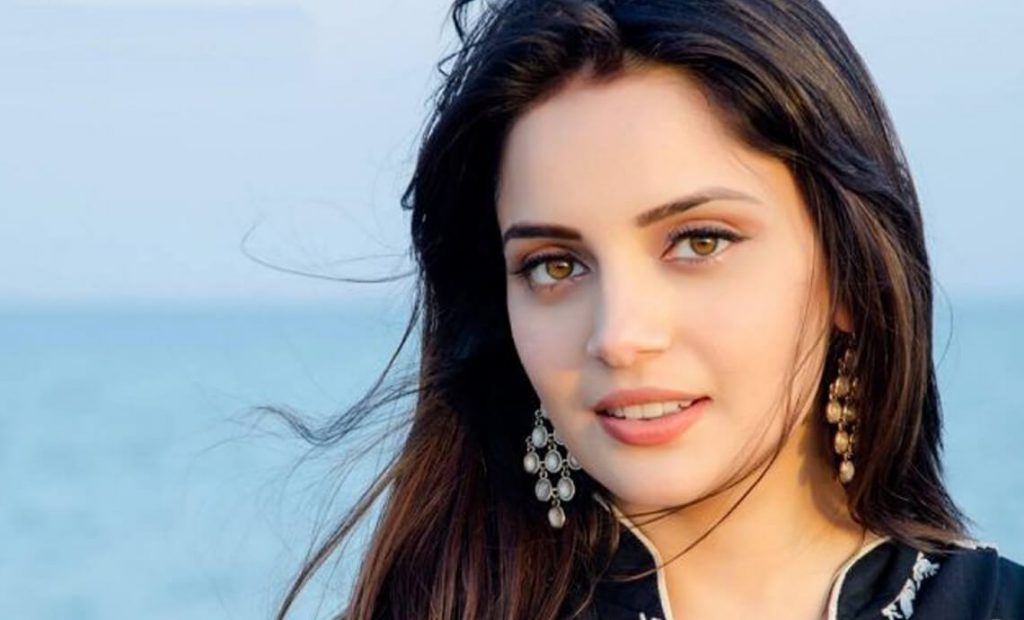 Armeena Rana Khan is a celebrity who is very open with her opinions and never shy away from putting out her point of view. A person on the internet called her out for that. He asked her to get more education and become a part of the assembly. Armeena did not let him go and clapped back at him. This is what Armeena said: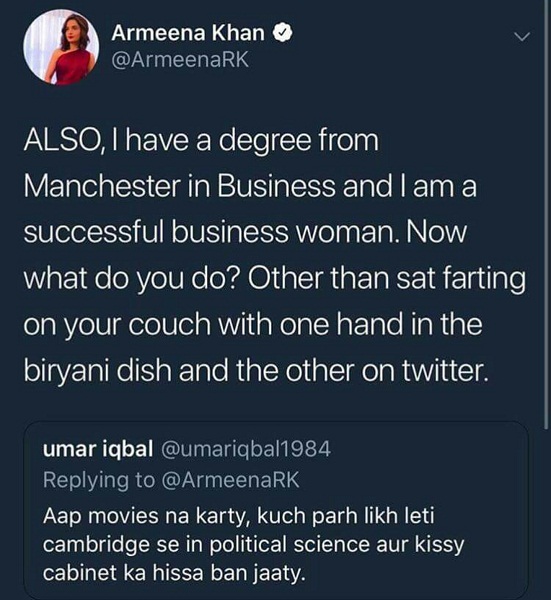 Online bullying has just destroyed someone and people still do not think how their words can affect someone in the long run. Armeena, however, did not shy away from showing the bully his place and gave him a good shut up call.
What do you think about this unsolicited expression of opinions online? Share in the comments section below!