Armeena Khan is one vocal actress. Along with being an actress and an activist, Armeena Khan, has never failed to state what is in her heart, no matter how much hue and cry it generates or how much criticism it earns her.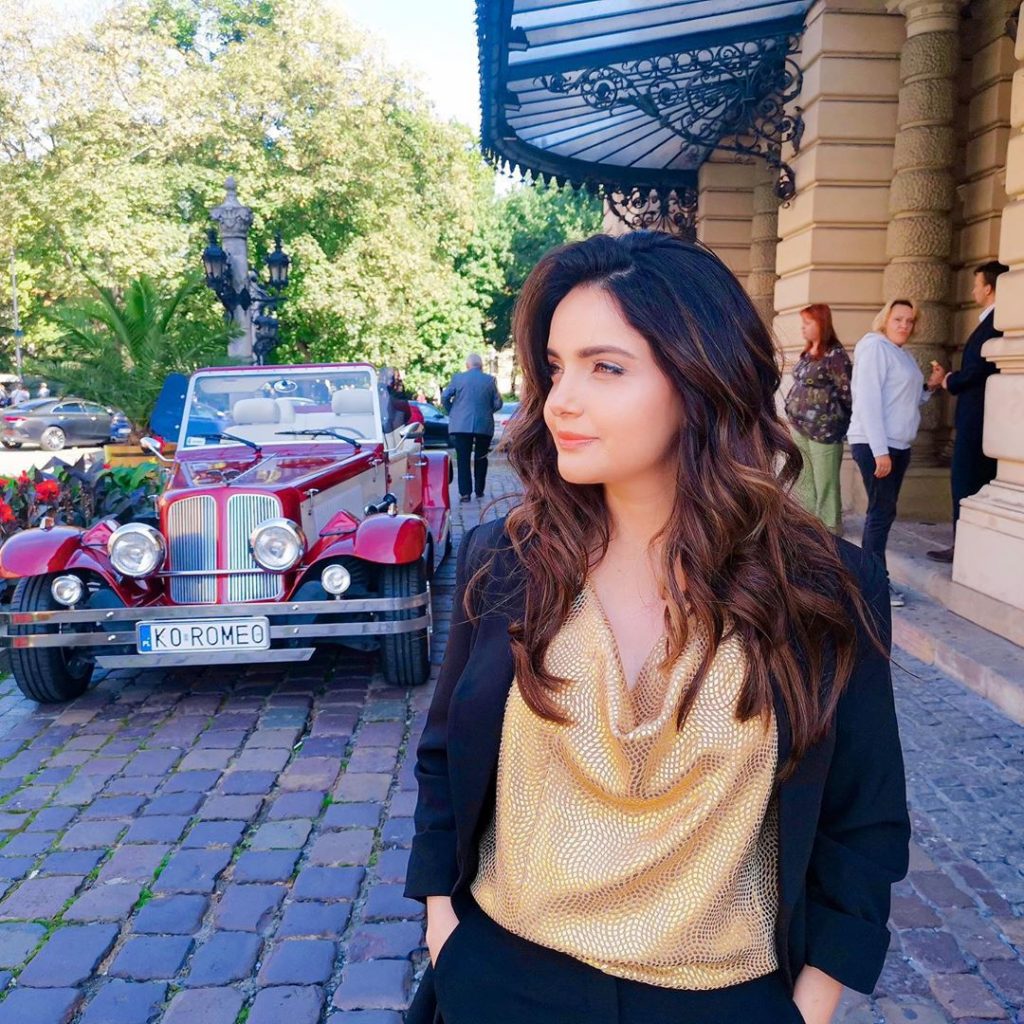 And therefore Armeena coming forward to laud Mehwish Hayat for schooling columnist and Twitter troll Tarak Fatah is not surprising at all.
Tarak had taken a clip from Mehwish Hayat's movie and condemned Pakistan for refusing polio workers. Mehwish Hayat then pointed out that he had used a clip from her film which was rather fake and had nothing to do with the reality in fact. Just that it was inspired from what happened in a few remote villages.
And therefore when Mehiwsh Hayat corrected him, the Pakistani-Canadian columnist was quick to delete his tweet, which by the way was seen and saved by many.
"Tarek has blocked me but I've seen screenshots of his now deleted tweet . Omg! Hilarious. She OWNED him," wrote Armeena on her Twitter, praising Hayat for her bold step.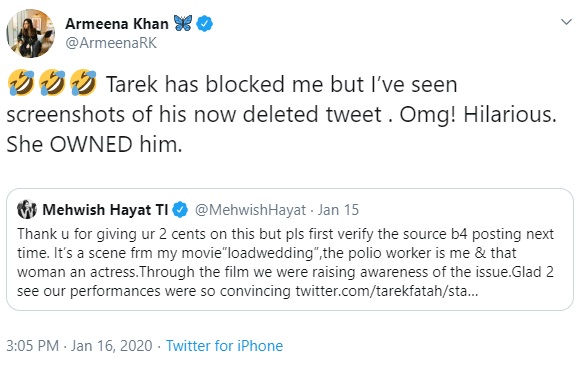 Mehwish Hayat too replied to Armeena, with a high five.
Hayat had vowed to promote and protect Pakistan's image as much as she can and she continues to do sivitely, something many other celebrities just don't.