Armeena Rana Khan has posted an extremely abusive comment by an obnoxious Priyanka fan that was for Armeena Rana.
Besides all these ugly fights from their side we love the transparency of our Superstars that they just post each and every ugly act of Indians on their pages because it surely is part of the process of educating world about Indian extreamism and RSS ideology that has been prevailing there also their public has come to this extent of abuse because of such ferocious doctrine that has being taught to their youngsters where they fight and bad mouth other people for the sake of defending their war mongering stars and nation.
Same happened when Armeena received this ugly comment from a Priyanka's fan
Here is her tweet and the attached comment
" . @priyankachopra your lovely followers :) now we know the kind of people you appeal to.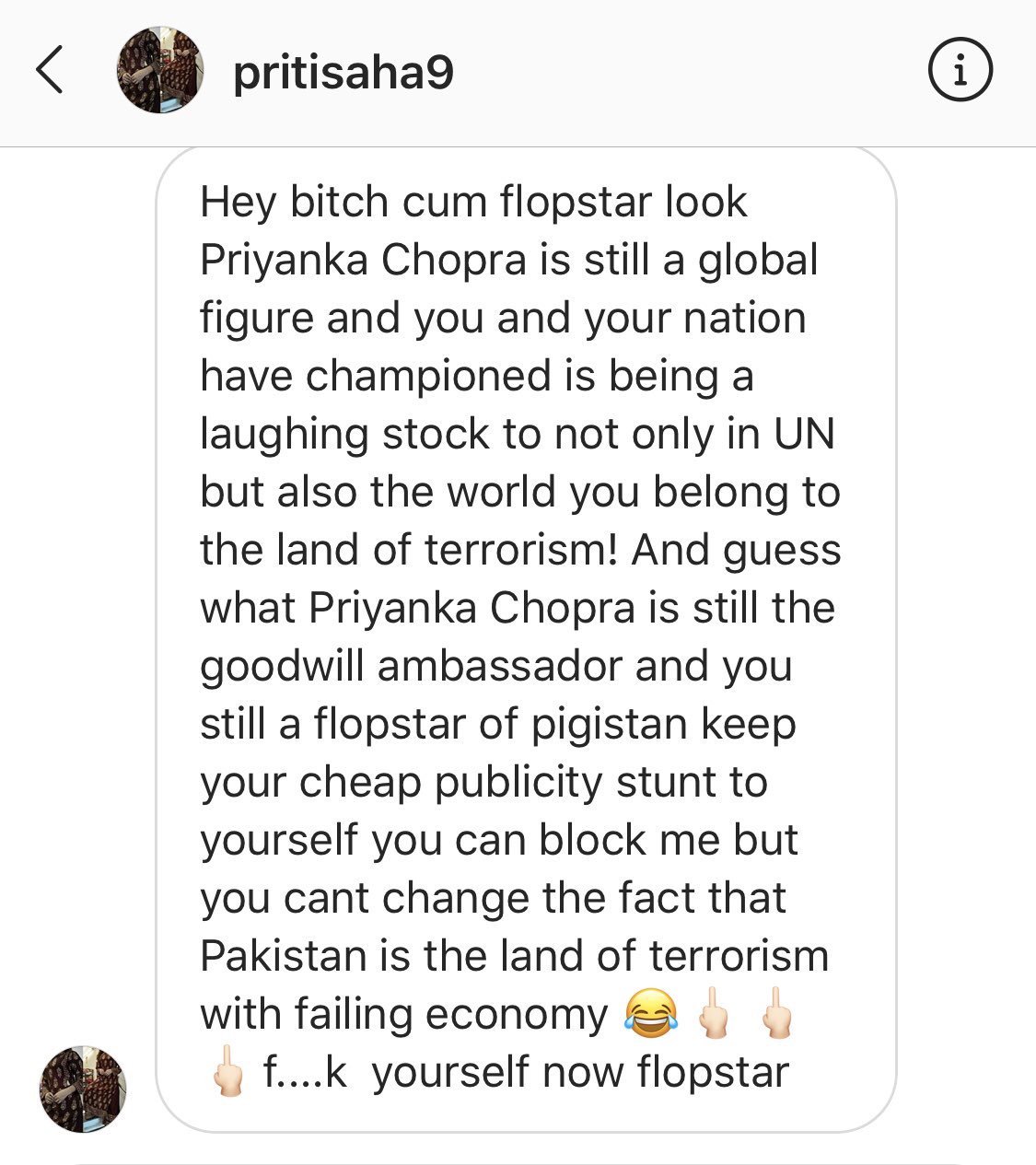 She has tagged Priyanka in it , if she sees it after done venting as she has a lot on her shoulders.
And from Armeena's side, her fans are with her and acting as a force for her without being indulging into abuse and hate here are some comments from the same tweet so rhe world comparison both the nations and the mindsets.