Well, it is a well-known fact that Yasir Hussain and Asad Siddiqui are two best friends. All over the world we have seen celebrities standing up for causes and campaigning for law and charities. This time it was our own stars Yasir Hussain and Asad Siddiqui who hilariously told their followers the importance of a driving license. The stars were at the Driving License Office for the license after they lost theirs and as they posted about their visit, they urged their followers to always drive with a license.
Here is the hilarious awareness post by Yasir Hussain: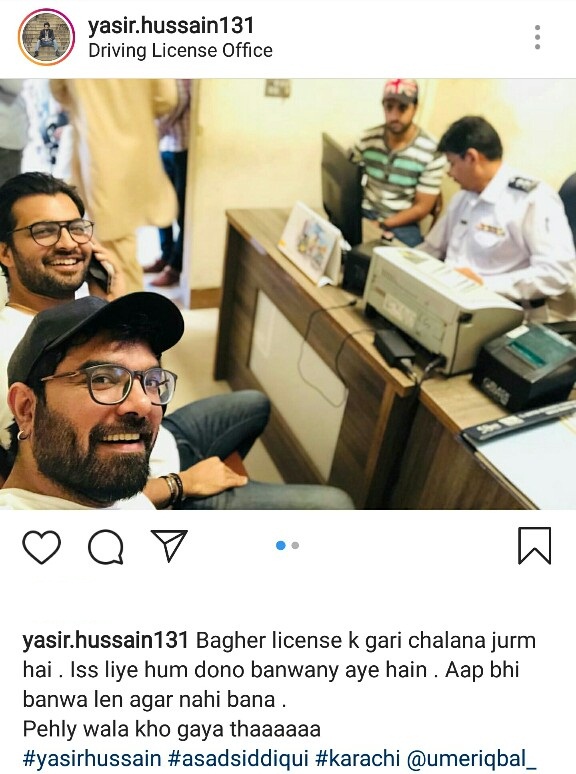 Well, we all should make sure to get our driving licenses before coming on the streets.