Asha Bhosle is an icon in India and all around the world where people listen to music from India and Pakistan. Asha Bhosle was in Germany recently where she was going to mesmerize the audience with her beautiful voice. Asha Bhosle talked to Express Tribune before her concert and in her interview she expressed frustration with the substandard lyrics of the songs that were being written in India nowadays.
While the legend is not happy with the new songs being made in India she is happy that at least Pakistanis are making good songs. She said, " Today, good lyrics and wordings only come out of Pakistan. People really know their Urdu there. Even though in India, there are many who know Urdu, they don't write it well."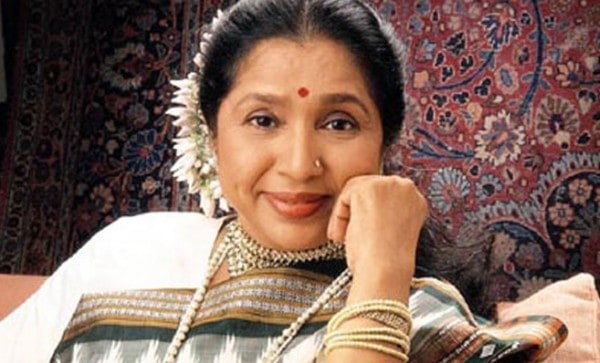 Asha Bhosle is a big fan of Pakistani music for many years now. She said, "I have been listening to Ghulam Ali since the 50s. I am a big fan of his. I am also a very big fan of Mehdi Hasan. You see, I love songs, I love music and that is what I believe in. If the music is good, then everything is good. And then it is also ours, irrespective of where it comes from."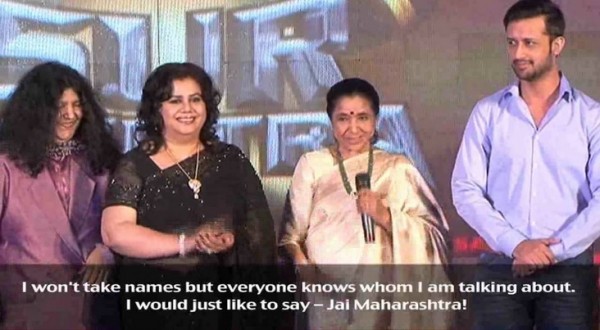 Asha Bhosle had a few arguments with Atif Aslam when she was judging the talent show Sur Kshetra. Talking about that she said, " Look, Runa Laila was on that show too and she is from Bangladesh. She is my friend. We were all laughing and joking around. Asking each other for advice. But that Aslam, I don't know, maybe he was taught by someone from the channel that he had to fight with me. Or maybe it's his nature, I don't know. Our own Himesh Reshammiya, the Gujarati, he was so quiet. But Aslam constantly tried to rile me up. And I have to say that it was wrong, I was never taking any sides. I also gave good marks to Pakistani singers. I am always only concerned with the singing. My religion is music and I never lie about that. A singer has no religion, but music. Whoever sings well, I will embrace him. So I don't get Aslam's behaviour. But I suspect someone from the channel told him to do it for ratings."
Asha Bhosle is hopeful that one day people in India will realize what kind of songs they are listening to and singing and things will change.