Film "Kahay Dil Jidhar", by Wijdaan Films, featuring Mansha Pasha alongside singer and actor Junaid Khan has been released nationwide. The film is directed by Kamran Bari. The film marks Junaid Khan's debut entry in a central role. Mansha Pasha will be seen portraying the role of fierce journalist and news anchor, willing to go to any extent to expose powerful people and create a positive impact on society. Kahay Dil Jidhar is said to be a story of friendship, life transformation and self discovery.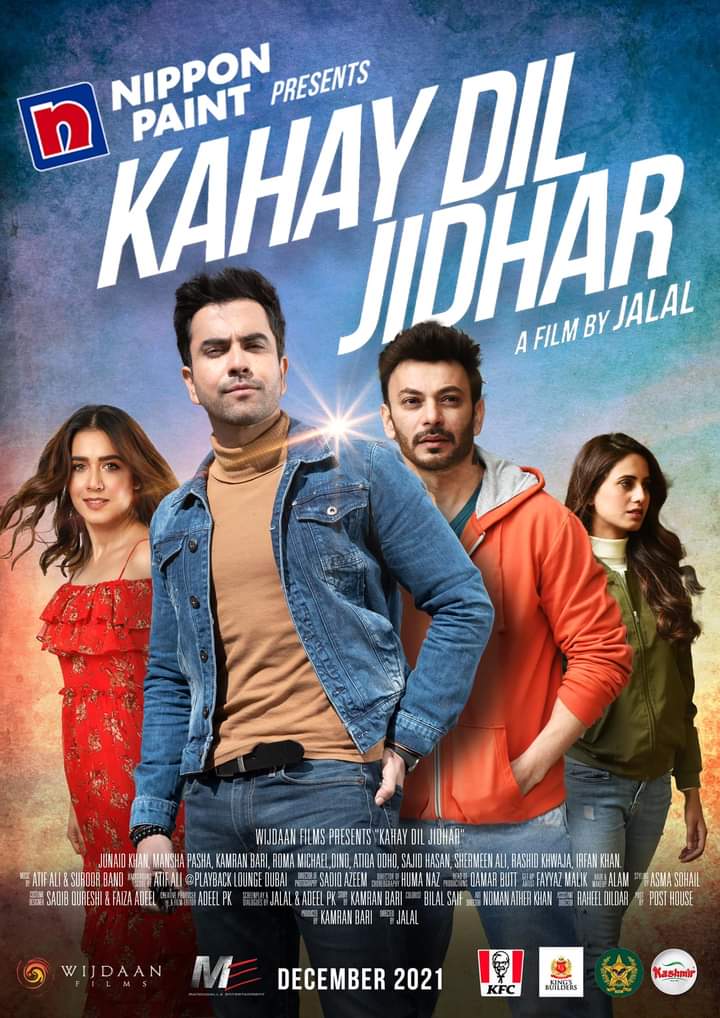 Mansha Pasha and Junaid Khan have been quite busy in the premiers and promotion of their films since last few days. Lately, Mansha and Junaid were spotted shaking their leg together on the famous track of their film "Dholna".
Right after Junaid and Mansha's dance video popped up on social media, the netizens were quick enough to respond. The audience bashed Mansha and Junaid for their inappropriate dance steps and acting. Here's what audience has to say!