Pakistan television is the state run television network funded by tax payers money. Like other government run agencies financial condition of PTV is quite bad despite recieving billions in the name of PTV License Fee every year. Despite huge staff, equipment and buildings the news channels of PTV are worst when it comes to credibility. The production quality of PTV's news and current affair programs is at lowest as well.
PTV Home is the most watched terrestrial channel in Pakistan and it is a family entertainment channel. Despite the largest channel it is not much active on social media and seldom bothers to promote its programs which could result in further revenue. Perhaps this overstaffed institution doesn't have any staff member to look into this aspect. The official page of PTV Home is not updated since August 2014.
However the most valueable effort by PTV is its regional channels like PTV National, PTV Bolan and Azad Jammu Kashmir Television. Despite having a huge army of directors who are full time employee of PTV enjoying all the perks available in a government institution, PTV seldom produces its own entertainment content mainly drama and relies on private productions.
AUSS (اوس) is one such drama being aired from 1st December 2014. Written by Wasi Shah, Sania Saeed, Faisal Qureshi, Babar Ali, Zainab Qayoom, Shamoon Abbassi are in the lead roles while it is shot on scenic locations of Murree.
https://vimeo.com/113308136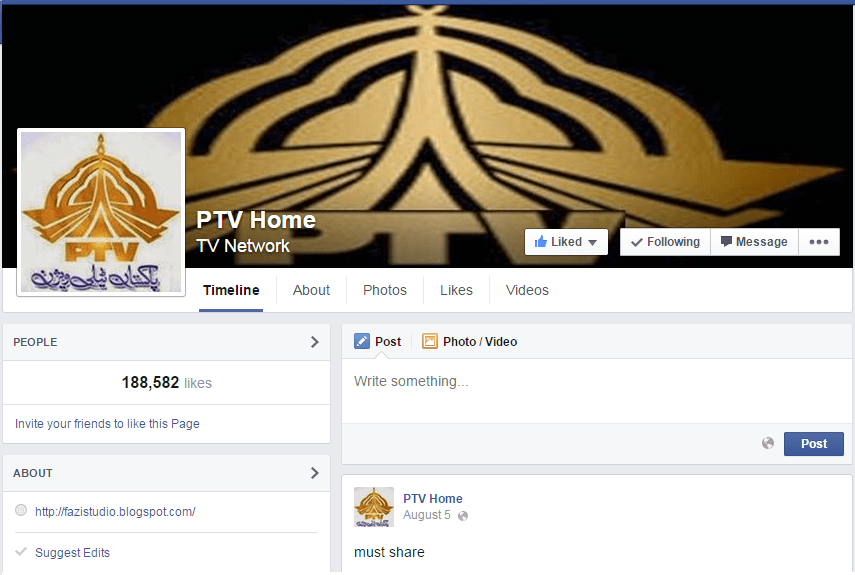 Rashid Nazir Ali