This is not the first time such news has surfaced in Pakistan. Being a celebrity makes one vulnerable to a string of criminals. The latest victim has been Babar Ali. Babar Ali is a film star turned television actor. He has done many memorable performances throughout his career. His recent project Laal Ishq which was a sequel to Landa Bazar got a lot of attention due to the first season being quite a blockbuster years ago. The news came when the actor left the country due to the death threats he was receiving.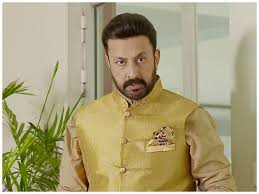 Babar Ali has lodged an FIR in Lahore in Defence Police Station that he has been receiving threatening calls for some time now from some extremists. He added that some other artists are also getting the same calls. babar Ali finally left the country for the safety of his and his family's life.
This is a sad news and we hope all gets sorted out soon for Babar so he can return back and resume his work.