Bakhtawar Bhutto-Zardari, the daughter of former president Asif Ali Zardari and late ex-prime minister Benazir Bhutto, and her husband Mahmood Chaudhry were blessed with a baby boy 10th October, 2021. On Instagram, she posted a picture of a neonatal care unit at a UAE hospital, indicating that the baby was born in the Gulf state. Reacting to the news, the new mother's siblings Bilawal and Aseefa also shared the good news on their social media accounts.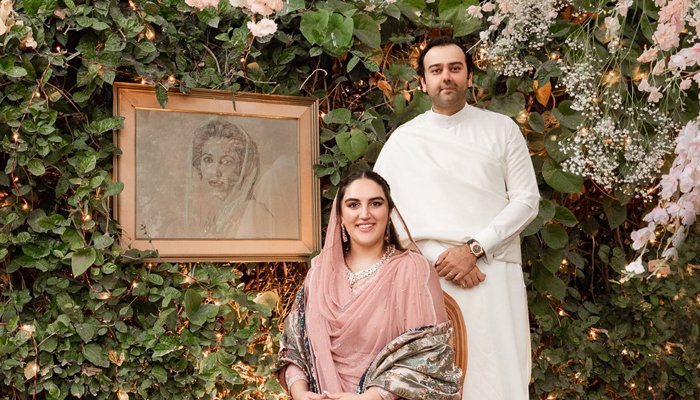 🤲🤍 @mahmoodchoudhry pic.twitter.com/bIW2q2zFAf

— Bakhtawar B-Zardari (@BakhtawarBZ) October 11, 2021
Lately, Bakhtawar Bhutto taking to her official Twitter account thanked the audience for all the love and prayers they extended towards her new born baby and family. Bakhtawar also disclosed that her baby was due on 8th November but he arrived in the world on 10th of October. The baby boy arrived early, due to which he is currently shifted in NICU but is getting stronger day by day. Bakhtawar Bhutto also requested for prayers for his son!
Thank you for all the love & celebrations welcoming our little baby boy to the world 🙏💙🥰. He was due Nov 8th but decided his own birthday & surprised us all on Oct 10th – currently in the NICU but getting stronger every day ٱلْحَمْدُ لِلَّٰهِ – do keep him in your prayers ❤️

— Bakhtawar B-Zardari (@BakhtawarBZ) October 13, 2021