Behroze Sabzwari is a very talented veteran Pakistani television and film actor. Behroze Sabzwari has a lot of fans who admire his work as an actor. His popular claim to fame characters are Nosha and Qabacha from Khuda Ki Basti and Tanhayan. His fans respect him a lot and love his thoughts and opinions on various social issues. Behroze Sabzwari is currently appearing in Hum TV's popular drama serial Yunhi and fans are appreciating his character Basharat in the drama.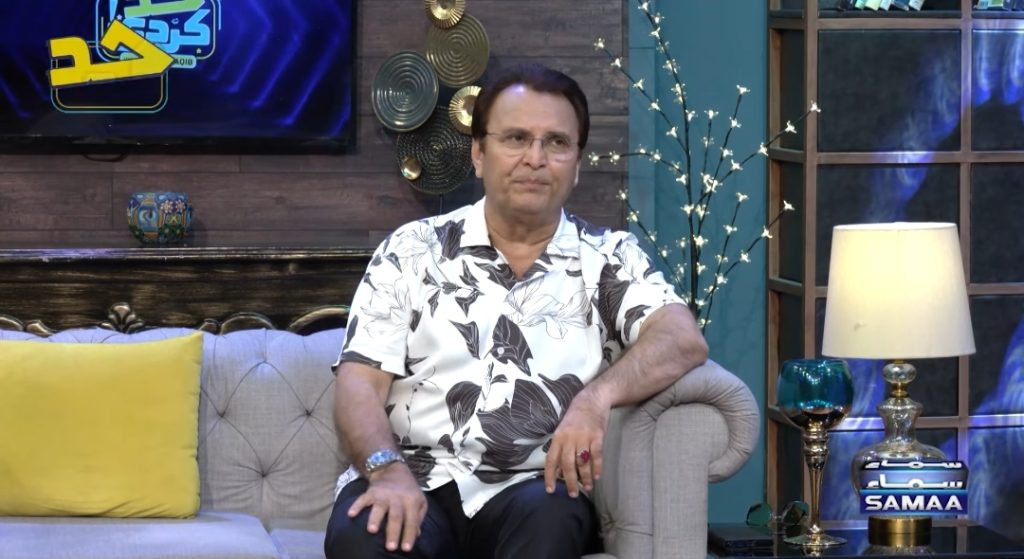 Recently, he appeared in Momin Saqib's show Had Kardi where he talked about his fan following in India because of his iconic characters like Qabacha. Talking about meeting Salman Khan's mother, he said, "I am Salman Khan's fan, we (Sohail Khan & me) were in the same store in London when I met Sohail, he was with his mother and sister, I met with him and asked to greet his mother, his mother met with me and she recognized me as well which is a big thing".
Talking about Raj Kapoor, he said, "the team from our television industry was invited in Sharjah for a cricket match, I could not go because I was in China for a Pak-China co-production, Raj Kapoor met with all the actors, he also offered film to Shehnaz Sheikh. Raj Kapoor said to the actors, 'whenever Qabacha (Behroze Sabzwari) will come to India, he will be my guest', can you imagine? It's a big thing"
Talking about having best friends in India, Behroze Sabzwari said, "I developed a very good friendship with Johnny Lever, he saw me in an Indian hotel, when I was walking with my wife, some one hugged me from the back and shouted Qabacha Bhai when did you come. He came to us , we sat for eight hours, he bought food for us, he made us laugh, we had a great time"

Talking about getting an offer from India, he said that he refused the character because he was offered a politician's character which was all about insulting Pakistan, he said that he can't portray anything which will be against Pakistan.