Hum took a great initiative by gathering women from all walks of life on one platform to appreciate and acknowledge their services. Some of the women we saw at Hum Women Leaders Award 2020 hardly ever show up on award shows. This ceremony was held at the Governor House, Karachi therefore a lot of top government officials including the President of Pakistan were present at the occasion. This was definitely a step towards the right direction which was applauded by many women from and outside the industry. While Hum has always been recognizing women as an important part of the entertainment industry, this time around they also invited women who are associated with other fields of life too. Celebrities like Savera Nadeem and Sania Saeed who seldom make appearances on award shows seemed to be ecstatic to be part of the Hum Women Leaders Award 2020. It was really good seeing these celebrities on the red carpet for a change. They also brought with them their effortless charm and grace.
There has been a lot of talk about people wanting to see Pakistani celebrities in traditional attire on award shows. This time around, while some of the celebrities wore Western outfits similar to the ones we often see on the red carpet, there were others who wore traditional attires and looked beautiful in them. Whether the celebrities wear Western or Eastern outfits, what really matters is how the dress is designed and how well they carry it. Also, sometimes the simplest of outfits can look stylish and trendy. There are other times when the choice of colors and cuts makes all the difference. Make-up and styling too plays a major role in making the overall look more appealing.
Here is the list of the best dressed celebrities at Hum Women Leaders Award 2020.
Savera Nadeem
Savera Nadeem's effortless grace and confidence is one of the reasons why she always brings something special with her wherever she goes. Whether she makes a television appearance or is seen on the red carpet, she has her own style and presence. Savera Nadeem's outfit at the Hum Women Leaders Award 2020 was the perfect mix of classy and stylish. She chose to wear an all white outfit with a hint of off-white and gold. Although the outfit itself was plain but the tussles on her dupata and the gharara give her the formal look needed for the occasion. Savera Nadeem made a wise choice by keeping her hairstyle simple. She also complimented this look with beautiful delicate jewelry.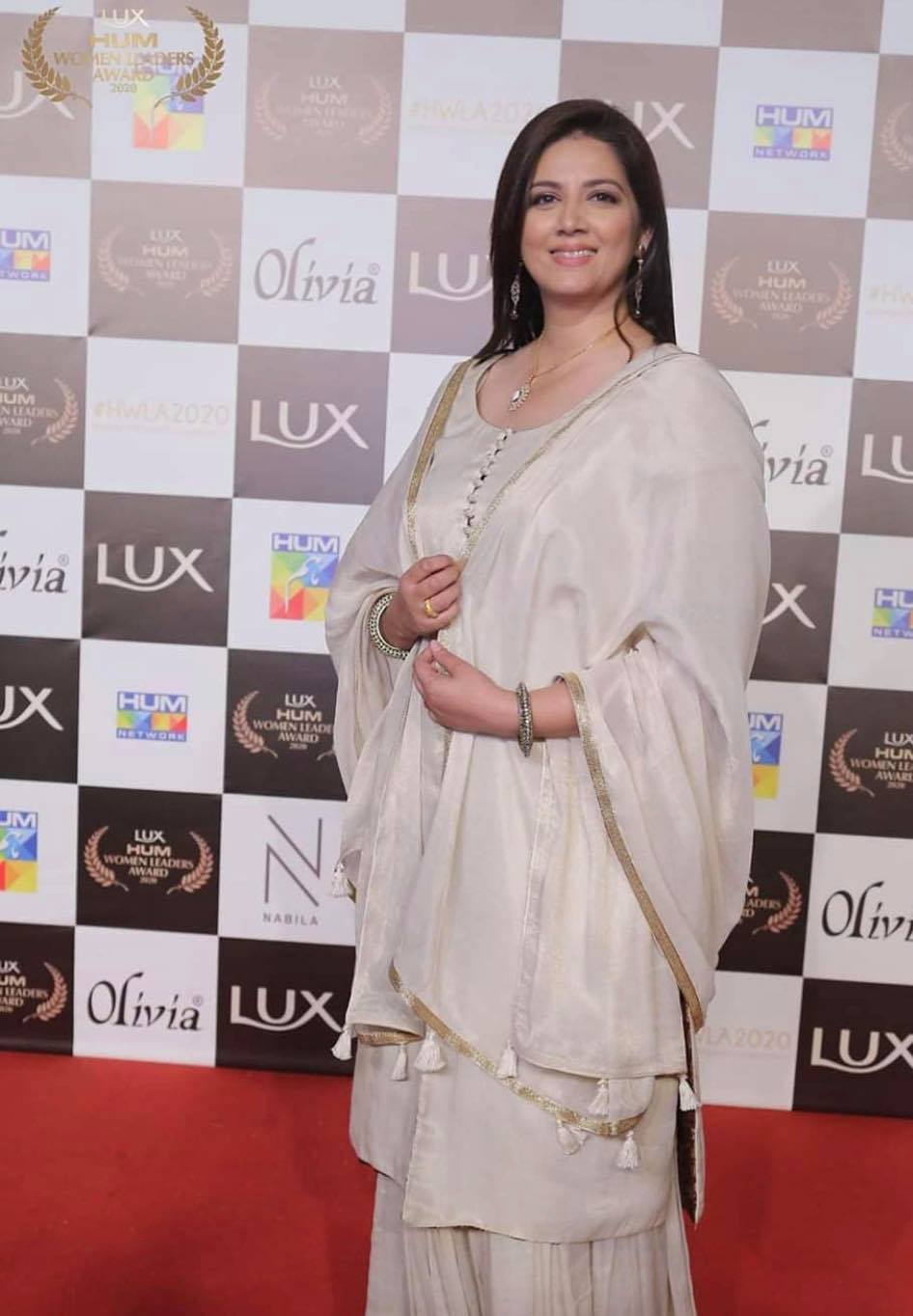 Sania Saeed
Sania Saeed rarely comes to award shows and she is definitely not one of those celebrities who focus too much on their looks. Therefore, it was good to see Sania Saeed being there at the Hum Women Leaders Award 2020 with a look which was a complete winner. Sania Saeed wore a simple yet elegant black saree with blue stripes. She complimented her look with a blue necklace and this contrast looked appealing. Sania Saeed's make-up too was on point. The shade of her lipstick looked good on her and she kept her hairstyle simple. This was the perfect look for an event which was meant to celebrate women of substance. The fact that Sania Saeed is one such woman definitely added to her appeal and aura.
Maleeha Lodhi
Maleeha Lodhi is a well-known Pakistani diplomat and she is definitely a woman who proved her leadership not only in Pakistan but also while representing Pakistan around the globe. Maleeha Lodhi looked elegant and poised in this intricately designed black and white Shalwar Kameez. It was definitely the best look on the red carpet which showed the beauty of Pakistani craftsmanship and also its sophistication. Maleeha Lodhi's make-up was just right for the occasion. We love the Pakistani flag on her clutch, now that is something we want to see Pakistani celebrities flaunting. While most Pakistani celebrities flaunt their designer bags, we hardly ever see such innovation on the red carpet. Maleeha Lodhi is clearly extremely proud of her identity as a Pakistani, that is something which shows in everything she is wearing including the clutch.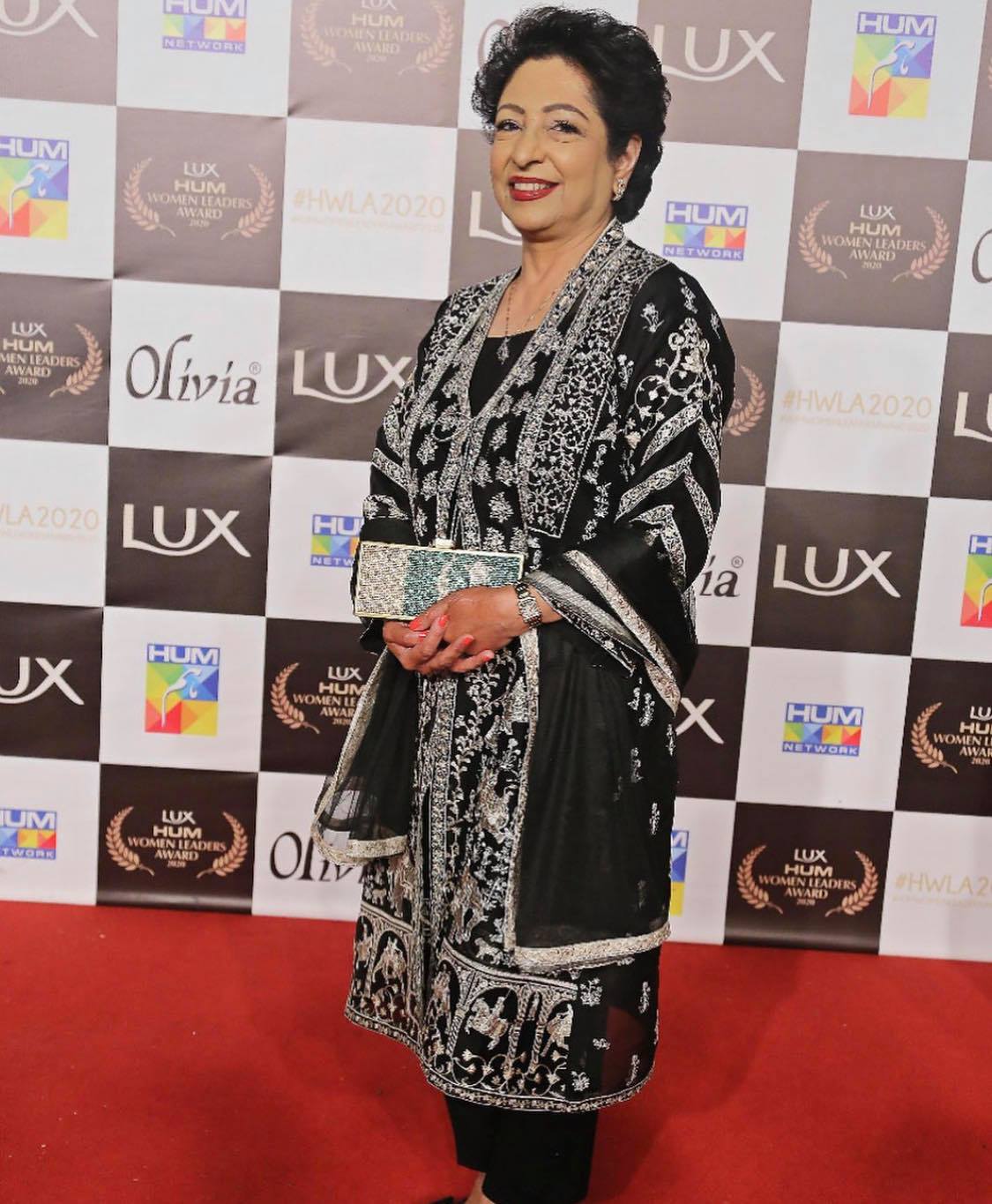 Mahira Khan
Mahira Khan wore a suave red flowy saree which also had hints of black at the borders that looked more like a really deep shade of red. The best thing about Mahira Khan's look was her hairstyle and make-up. Mahira Khan usually plays it safe when it comes to styling and it always works best for her. Her make-up artist definitely knows what kind of make-up looks good on her. Mahira looked stylish and she clearly loved her look since she carried it with so much confidence. Her jewelry was equally trendy and delicate. Mahira Khan's overall look was well thought out and definitely different from the one she sported in the recently held PISA awards.

Fouzia Aman
Fouzia Aman looked perfect for the occasion in this boss suit with a slight spin which gave it a formal look. The rolled up sleeves and that leather belt makes the entire look even more stylish. The texture and the color of Fouzia Aman's jacket was also contemporary and trendy. Her look was different from all the other celebrities on the red carpet since she decided not to carry a look which would be too feminine but at the same time she kept it dressy and fashionable.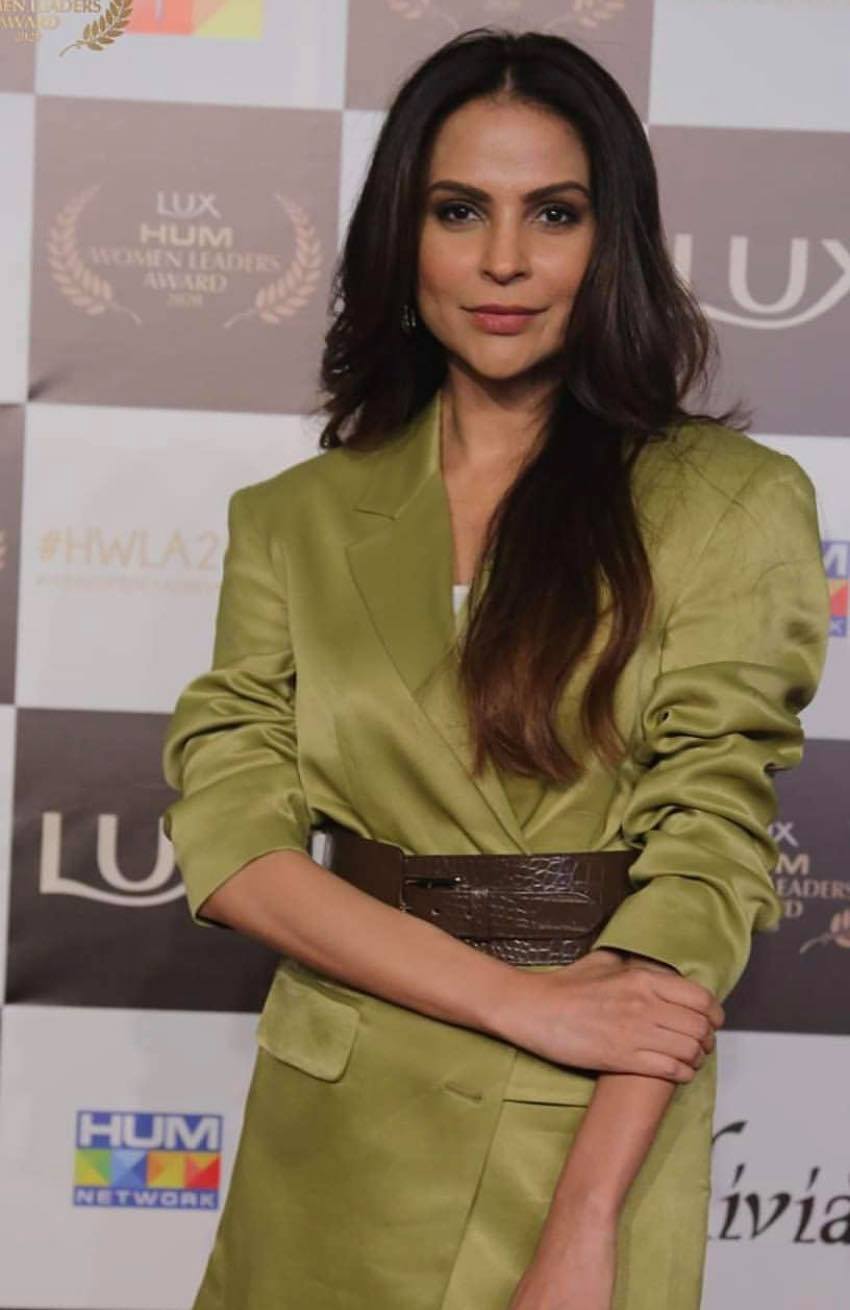 Ali Rehman Khan
Ali Rehman Khan looked dapper in a black suit with a classic white dress shirt. Ali Rehman's entire look was sharp and slick. There is definitely more than one way to wear a black outfit and sometimes wearing it without a tie is the best. The fitting of the suit makes Ali look even more handsome. This sophisticated and charming look is perfect for the red carpet and no one could have carried it better than Ali Rehman.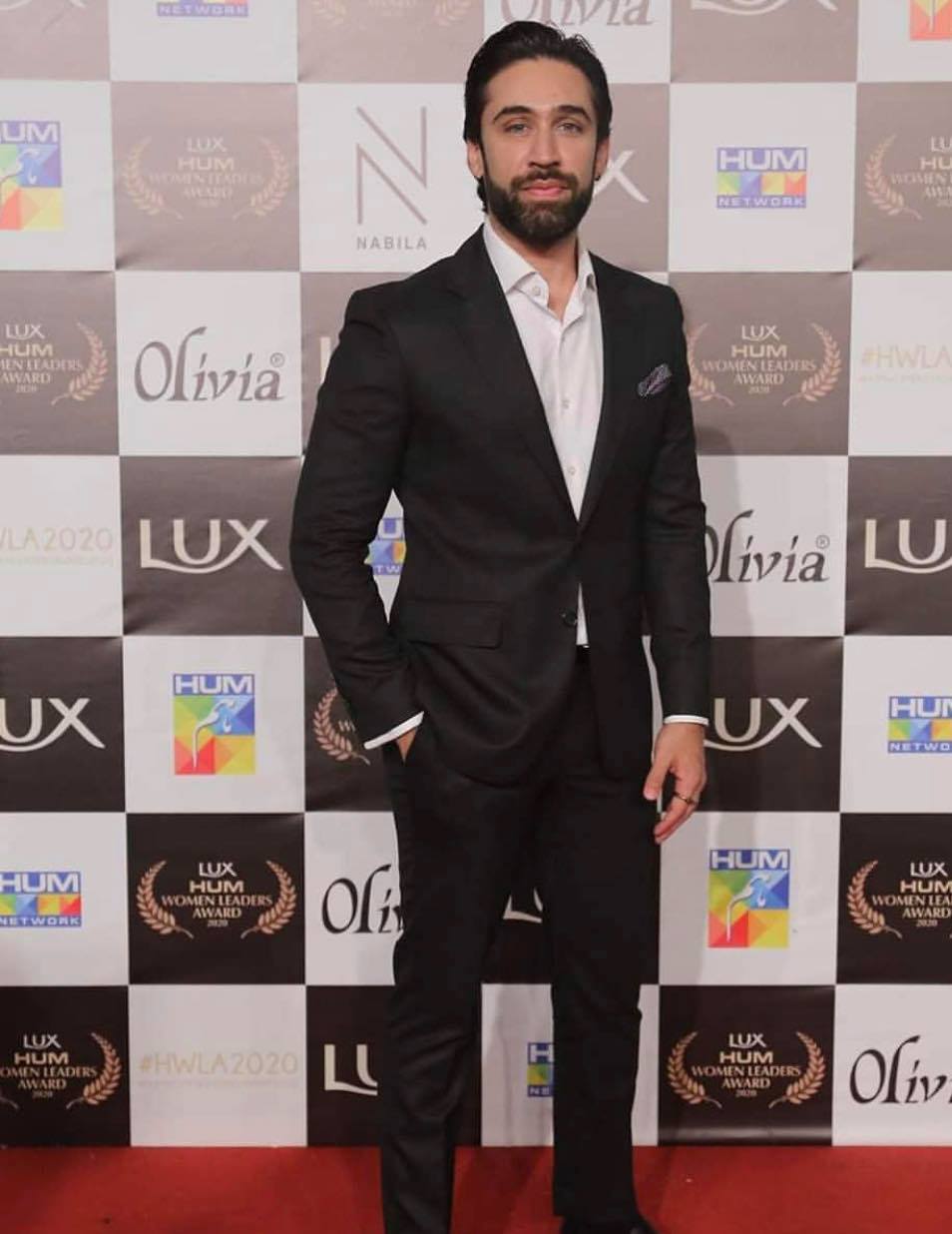 Which one of the celebrities do you think looked the best at the Hum Women Leaders Award 2020? Isn't it great to see some of the more seasoned actors in this award function? Share your views in the comments section below.