A good makeover which is in line with the changes in the characters as the story progresses makes a huge difference in how the audience perceives these characters. There have been some coming-of-age stories in Pakistani dramas that needed these makeovers in order to make these tracks more relatable. There are some Pakistani actors who make sure that they pay as much attention to their outward appearances in order to give their character the perfect look. In this article however we will talk about those physical changes, changes in outer appearances, of characters who went through some major change as the story progressed. The before and after pictures of these actors clearly indicate that the directors and the actors fully realized how important it was to give these characters a makeover that suited their present situation.
Looking at these makeovers alone is enough to substantiate that the characters went through some major change. If you have watched the dramas, you will understand the backstory better than anyone else but even if you have not watched the drama, you will still find these transformations interesting.
Ushna Shah (From Rani to Reena Begum)
Ushna Shah's character in Alif Allah aur Insaan to date is the most memorable one she has played on screen. Her character went through a major transformation in the drama. Rani was a beggar with big dreams who ultimately got the chance she was looking for and ended up being one of the most sought-after film actresses. The role itself was grey throughout which made it even more interesting. When Ushna played the beggar, she looked like the role she was playing and when she was polished over the years, she looked entirely different. In fact, looking at these two pictures it is difficult to tell that both these pictures are of the same character and drama. Definitely, this is one of the best makeovers we have seen in Pakistani dramas.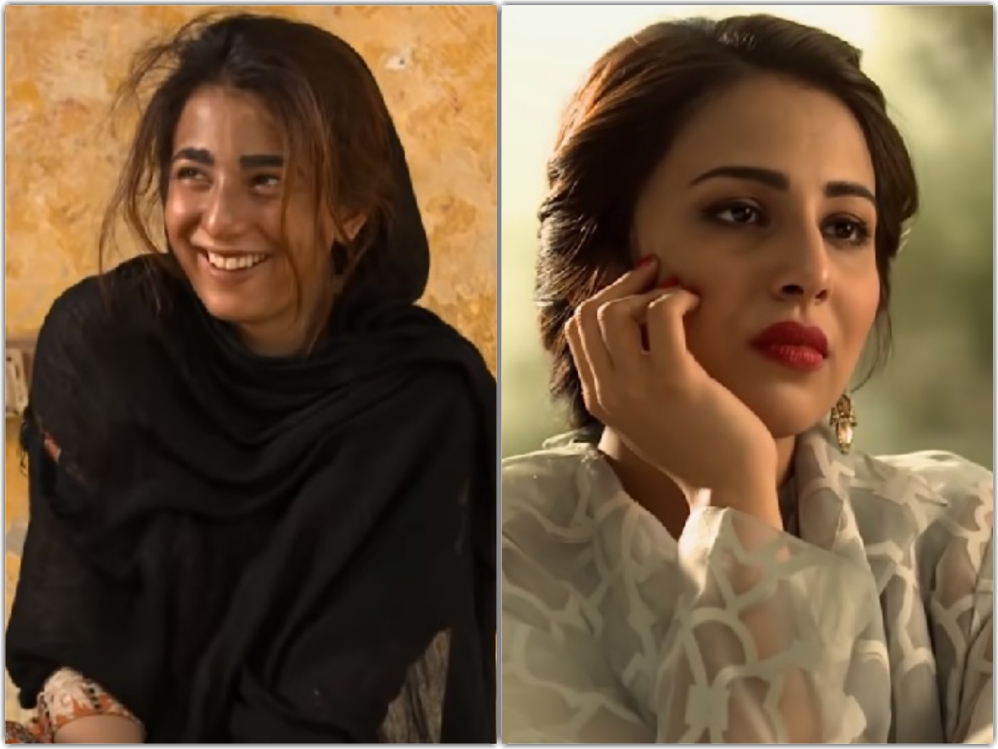 Zahid Ahmed (From Sameer to Sameera)
Zahid Ahmed played a complex and unconventional role in drama serial Ishq Zahe Naseeb. This was the first time that Zahid stepped out of his comfort zone and played a role that had two distinct personalities. Sameer was a smart businessman and his other side Sameera was a conniving woman who took over his other personality. When Zahid was Sameer he looked like the businessman who was in control and when he was Sameera he had the kind of make-up on which convinced you that this person was definitely not Sameer! We have seen Pakistani actors wearing make-up for different roles in dramas but this particular makeover was definitely one-of-a-kind. People waited to meet Sameera for a few weeks and once she made an appearance everyone was really impressed, what a makeover!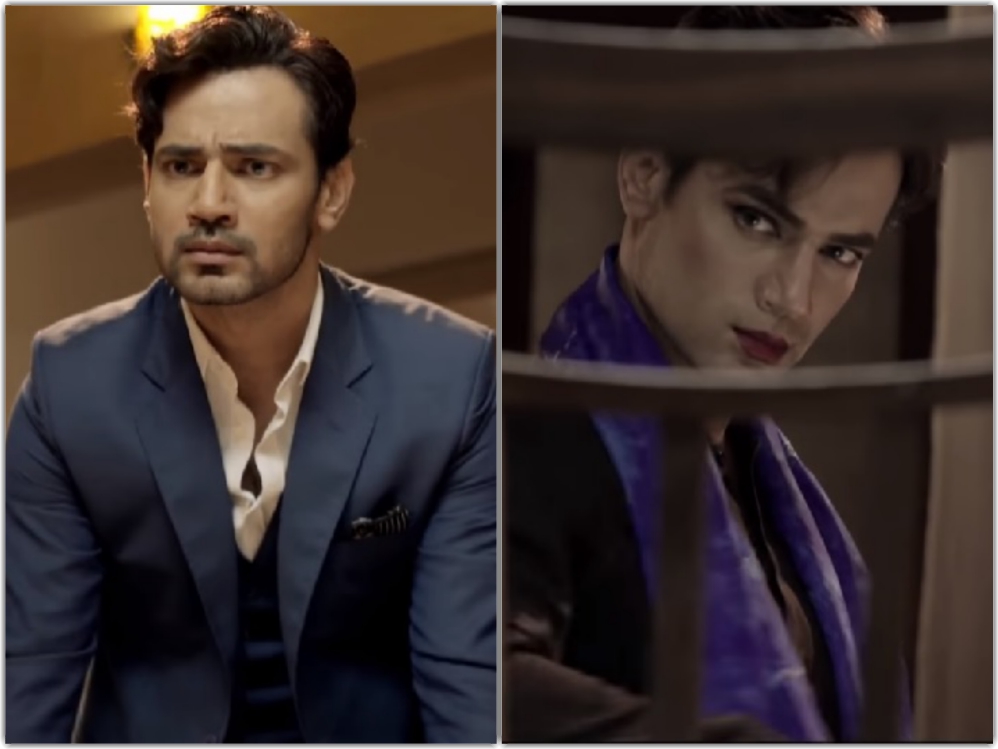 Yumna Zaidi (Pre and Post Marriage)
Mahjabeen is one of those characters in Pyar Ke Sadqay which has the viewers completely hooked right from the beginning. When Mahjabeen suddenly got married to Abdullah, a boy from an upper-class family, she was expected to change her looks and style to fit into these new roles. Mahjabeen made even more effort to change her looks when she realized that Shanzay was back in Abdullah's life. In an attempt to look stylish and trendy like Shanzay Mahjabeen gave herself a makeover no one would have expected from her a few weeks back. Although her personality remains the same Mahjabeen's makeover clearly shows that she is now more than willing to change herself in order to fit into her new family.
Imran Ashraf (From Shammo to Shimmy)
Imran Ashraf is another actor in the list whose character went through a big change in drama serial Alif Allah aur Insaan. He played the role of Shamo, a transgender who was constantly ridiculed when he earned his living dancing at weddings. He ran away from his home and turned things around for him. Although even after turning into one of the biggest make-up artists in the industry, his mannerism remained the same, Imran Ashraf made sure he changed his look completely to suit his transformation. His makeover definitely went well with the character he played and the changes in his character.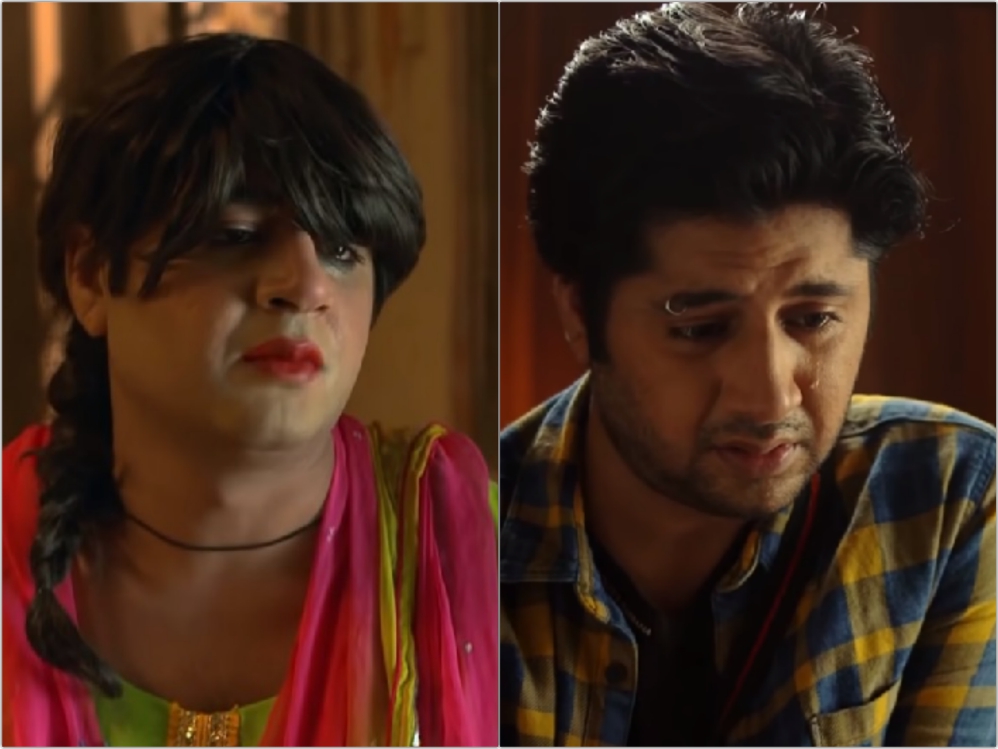 Humayun Saeed (Coming of age)
Humayun Saeed's role in drama serial Mere Pass Tum Ho will always be remembered by the viewers. Danish was a doting husband who never went after materialistic things. When his wife left him because she wanted to be with someone who was rich, Danish decided to change his financial status. In these two pictures, it is apparent how Humayun Saeed convincingly decided to give his character a makeover that best suited the needs of his character. In the later episodes were Danish was more in control at least outwardly, he looked more mature and handsome. Looking at both these pictures, it is evident that Danish changed a lot over the years.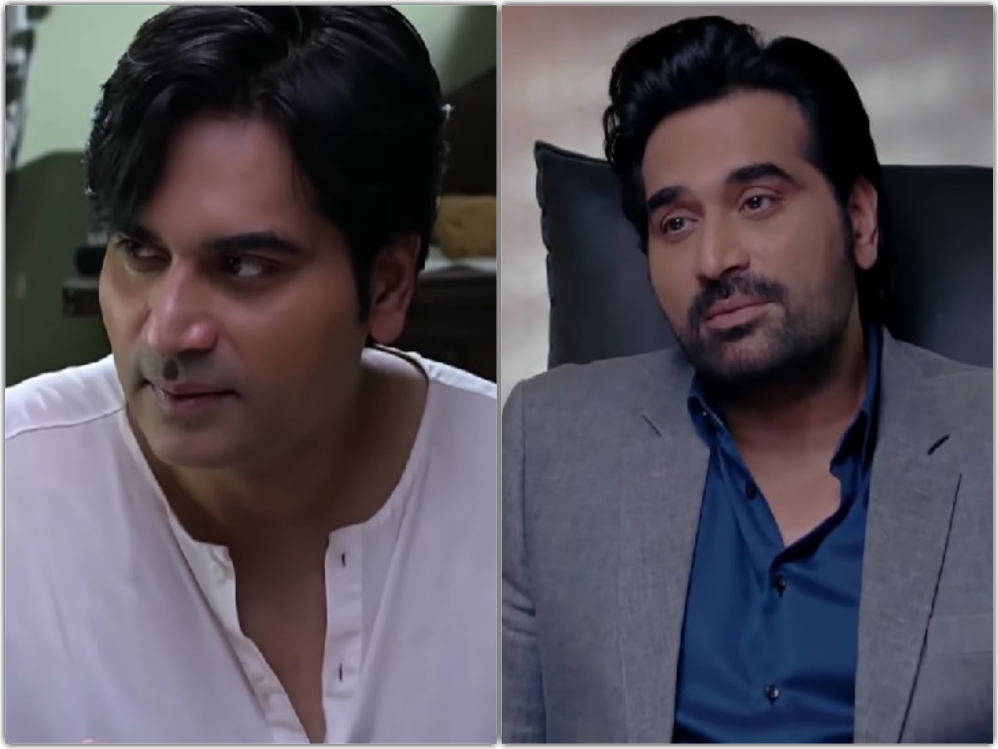 Mikaal Zulfiqar (The Spiritual Journey)
When Shahzeb's track started in Alif Allah aur Insaan no one could have imagined that it would turn out to be such an impactful spiritual journey. Mikaal Zulfiqar was introduced as a man who desired worldly things and most importantly was in love with someone who did not love her, as the story progresses Shahzeb realized the unimportance of these worldly desires and decided to dedicate his life to religion. Mikaal Zulfiqar's makeover when Shahzeb decided to go down the path which was followed by his religious mentor was the best one we have seen in dramas.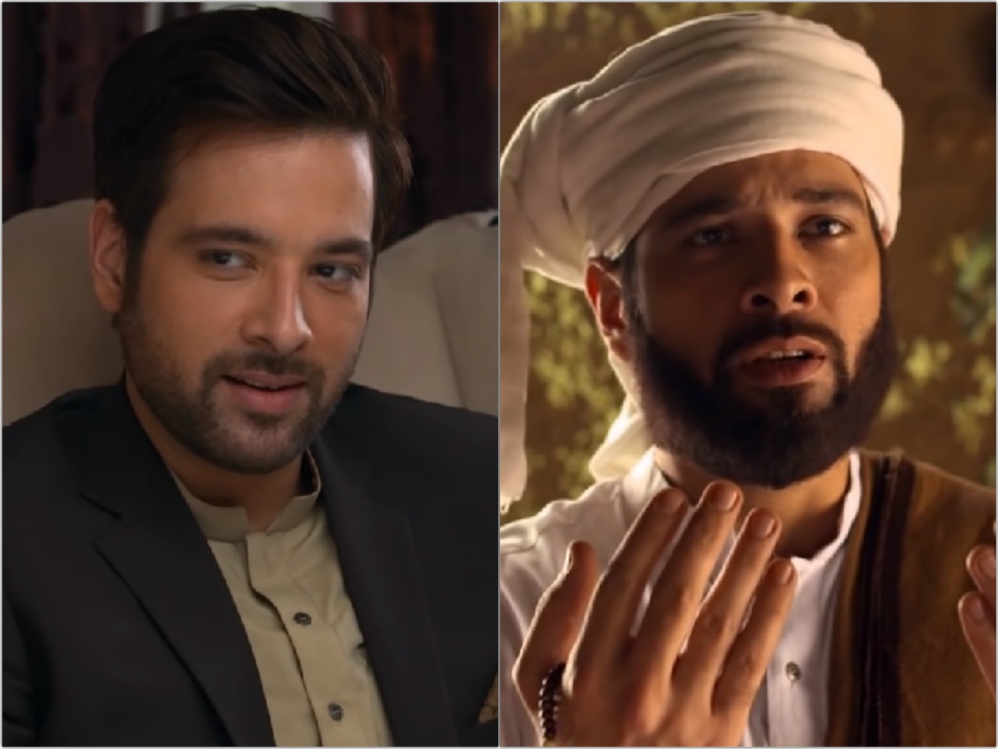 Ahad Raza Mir (From Carefree to Mature)
When Ahad Raza Mir's character was introduced in Yakeen Ka Safar, he was the young, carefree, and fun-loving boy. As the story progressed and due to certain tragedies, his character turned really serious and more mature than the viewers anticipated in the beginning. There was some anger too and as Dr. Asfandyar he looked like the character which he was playing at that moment which was completely different from how his character was introduced. Look at these two pictures from the first episode and one from the last few episodes, the makeover certainly fits the character development.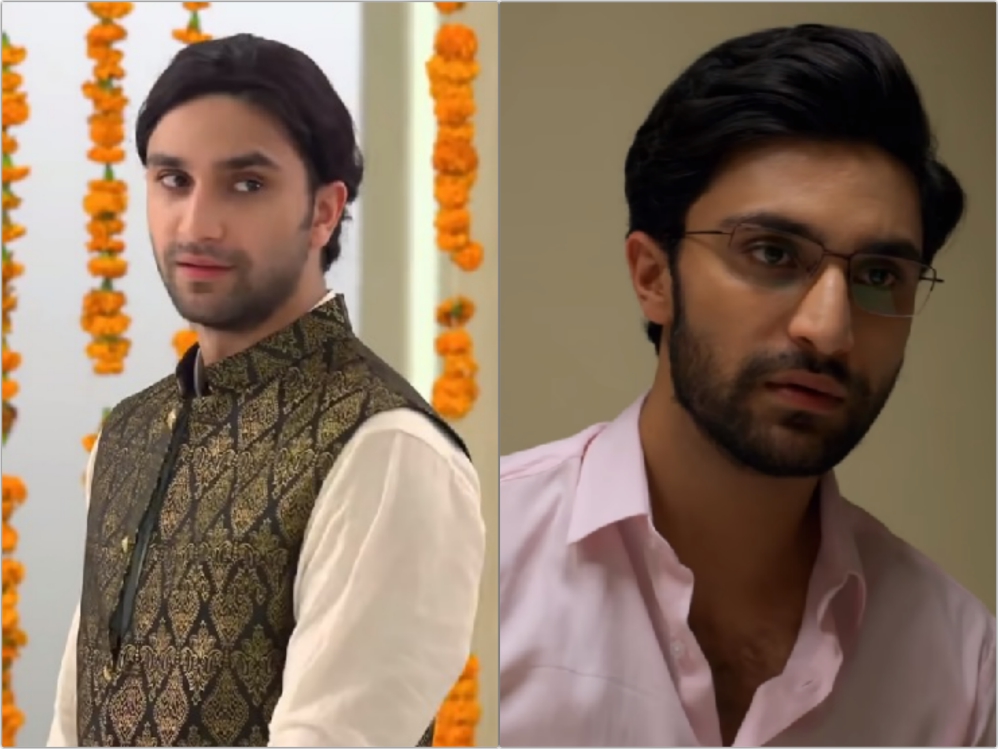 Iqra Aziz (Rags to Riches)
Iqra Aziz's character went through a complete transformation when Noori, who had nothing, was married in an affluent family. Although Noori always dreamed of making it big this marriage took place suddenly. Iqra Aziz's makeover for the role was perfect. She looked like the girl who couldn't afford even decent clothes when she was poor and her look changed entirely after she was married to Bhola.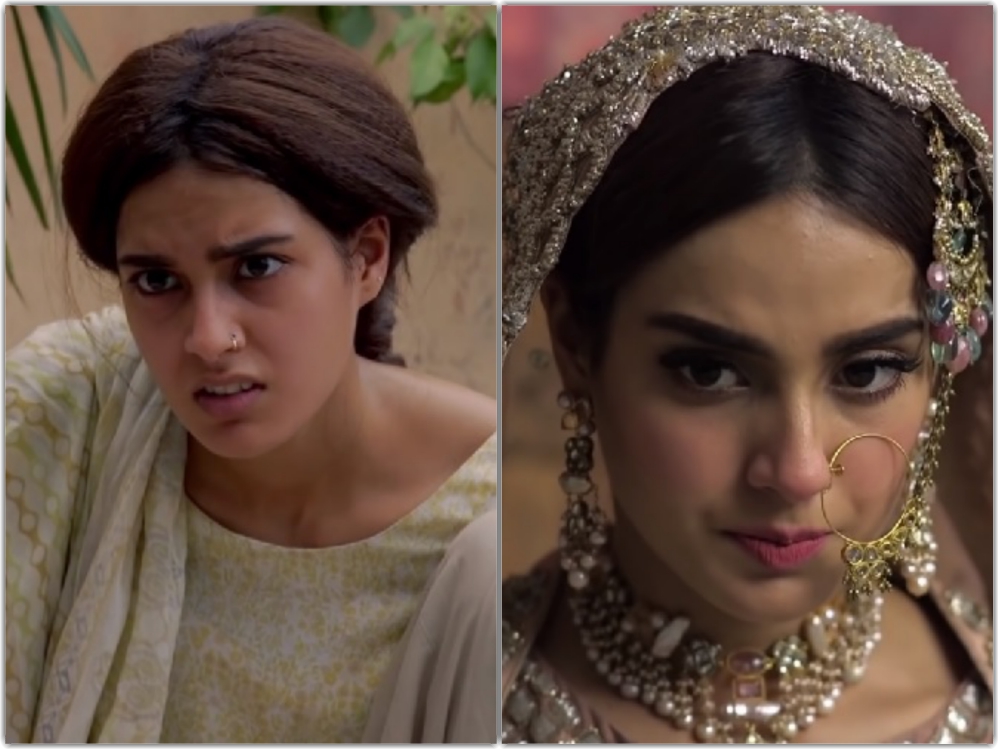 Hania Aamir (From Ziddi to Helpless)
Hania Aamir played the role of a really selfish, materialistic, and ruthless girl in drama serial Titli. Naila was really proud of her beauty and she did not value relationships. Even though Hania did not wear a lot of make-up when she was playing this part of her character but in the end when Naila lost her senses completely and ended up in a mental asylum, Hania's makeover went so well with the situation her character was going through. It made this last scene of the drama memorable.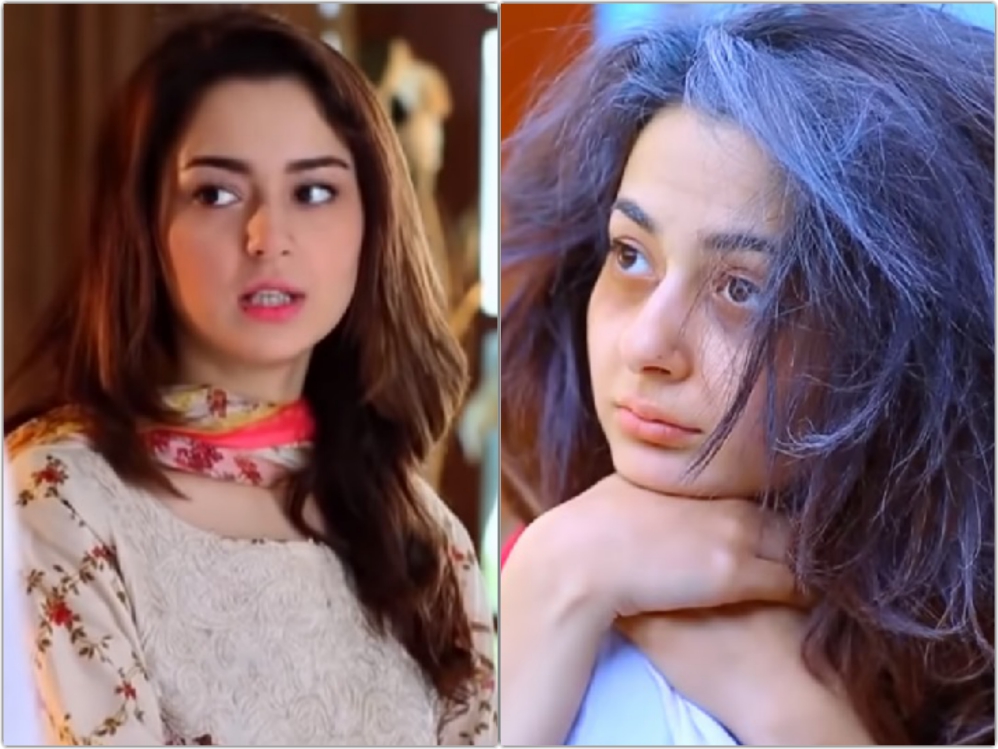 Alizeh Shah (From Student to Captain)
Alizeh Shah's makeover in Ehd-e-Wafa wasn't a change in her overall look but it was the surprise she gave her husband on their wedding day. Dua was always shown as a responsible girl but when she dressed up in that army uniform on her wedding, it was the perfect makeover which showed where her priorities lied now. This was also the first time that the viewers got to see such a bride in a Pakistani drama. This makeover was indicative of the change in Dua's life.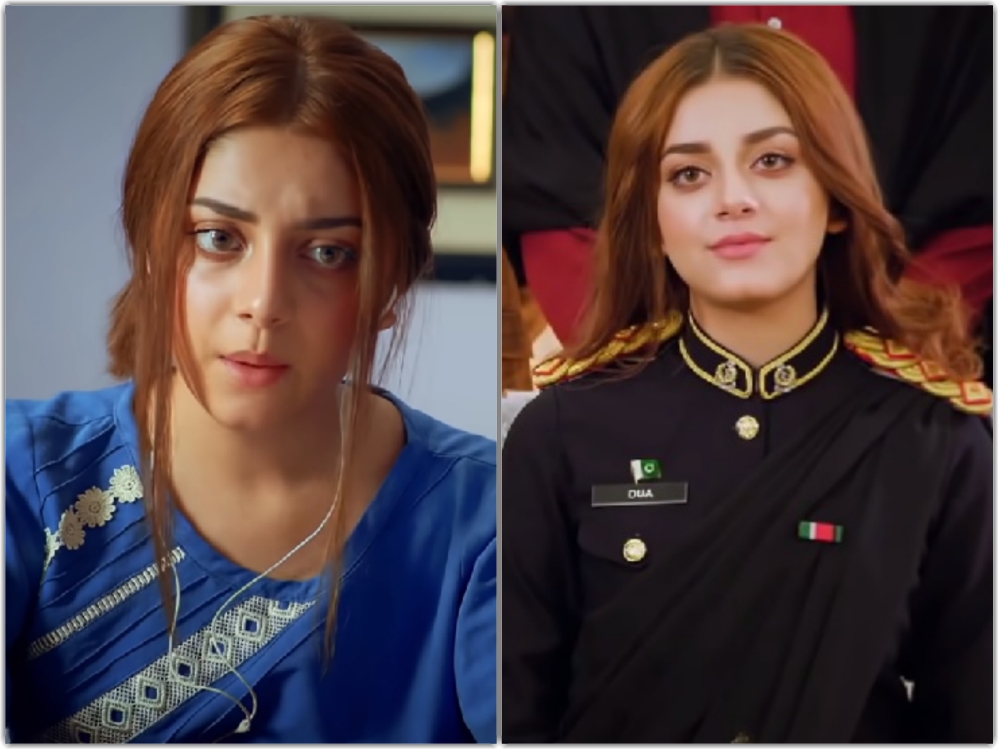 What do you think about these makeovers? Please add more names to the list.