The best on-screen couples are those who have the most appealing stories to tell. These on-screen couples might not always have the ideal tracks but they make you root for them nevertheless. These are those characters that keep you involved and looking forward to more. Their stories are realistic which makes it easier for the viewers to relate to them. Sometimes on-screen chemistry can do wonders and make even the most clichéd love stories desirable.
Thankfully, in 2020, we got to watch quite a few love stories that were unconventional and appealing. In order for an on-screen couple to leave a lasting impression, it is also really important that their love stories stay engaging right till the end. Sometimes certain on-screen couples win the viewers over in the first few weeks but they fail to keep the interest of the viewers alive right till the end. There are also those on-screen couples that gradually grow on the viewers and within a few weeks, the viewers find themselves looking forward to their scenes. There are others who have tragic love stories which makes them even more impactful.
Out of all the dramas we watched in 2020, the following on-screen couples appealed to us more than others.
[lwptoc]
Danish and Mehwish (Mere Pass Tum Ho)
Some people might find it strange that Danish and Mehwish who had the most unsettling and tragic story are in this list but in our opinion, this list would be incomplete without them. If it wasn't for Danish and Mehwish, Mere Pass Tum Ho wouldn't have been such a huge hit. The relationship these two characters shared and their respective personalities were outlined well right from the start. Mehwish's unfaithfulness and Danish's undying love for her was the main theme of the story which kept the viewers coming back for more. These central characters made Mere Pass Tum Ho what it was and all the other characters were simply passing through their lives.
It was Danish's love for Mehwish that made the viewers fall in love with his character and it was Mehwish's betrayal that made the viewers hate her character. Ayeza Khan and Humayun Saeed played their respective roles faultlessly. They made the viewers feel everything their characters went through right till the end. This was the kind of love story which showed the other side of the picture. The viewers for a change got to watch what a man goes through when he is betrayed. Although Mere Pass Tum Ho's end and Danish's death was the worst thing we saw on television this year but overall Danish and Mehwish together definitely gave the viewers an unforgettable few weeks of emotional drama.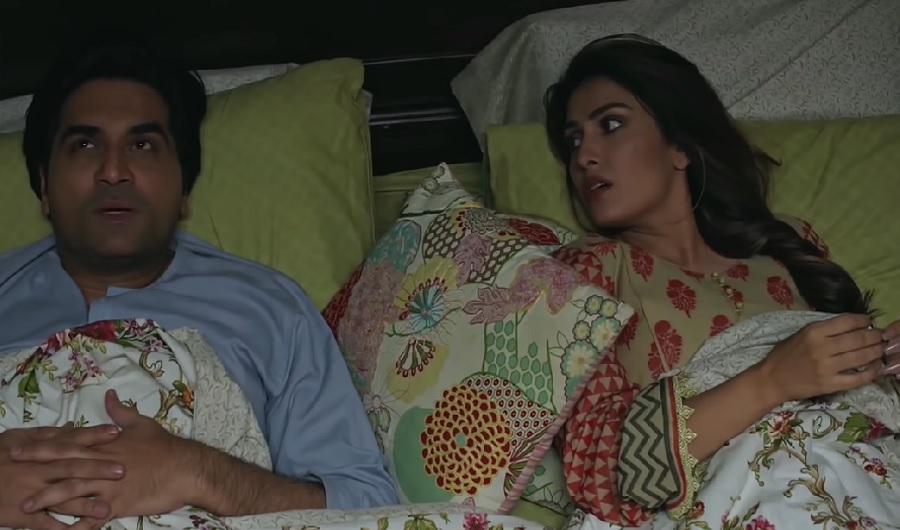 Momina and Qalb e Momin (Alif)
Although the relationship that Momin and Momina had didn't really develop until the second half of the drama, but right from the beginning, the viewers found themselves rooting for them. They both chose a different path for themselves but this is what made their love story eternal and beautiful. Momin and Momina resented each other but upon giving each other a second chance, they understood what true love was. Although their love story was not elaborated much in the drama, the few scenes they shared were simply beautiful because it showed how Momina was helping Momin steer through the course of his life and how she had such a major impact on his life.
Sajal Aly and Hamza Ali Abbasi's chemistry was simply effortless. They both seemed very comfortable with each other and the beauty with which they portrayed the characters of Momin and Momina also added a lot more charm to their love story. They both just looked perfect together and each of their scenes very nothing short of a treat to watch.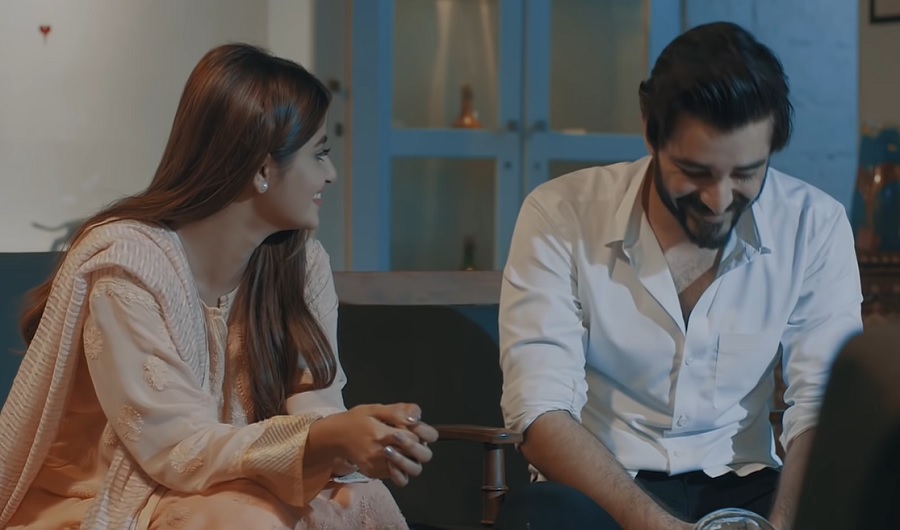 Sameer and Gohar (Ishq Zahe Naseeb)
Zahid Ahmed and Sonya Hussyn are two powerful actors and this is why they find it very easy to act out any emotion that the characters assigned to them feel. The fact that the character of Sameer was so unconventional and unique and to make the viewers see how loving a person like Sameer was possible was no easy feat that both Zahid and Sonya succeeded in portraying. It was because of both Zahid Ahmed and Sonya Hussyn that the viewers actually started rooting for Sameer and Gohar and felt that despite having feelings for Kashif before the marriage, Gohar should not give him a chance.
It was unfortunate that the love story of Gohar and Sameer did not get a lot of coverage but the few scenes they shared and some that suggested Gohar's budding feelings for Sameer were quite special. Zahid and Sonya definitely know how to pull the attention towards them and they both make a gorgeous on-screen couple.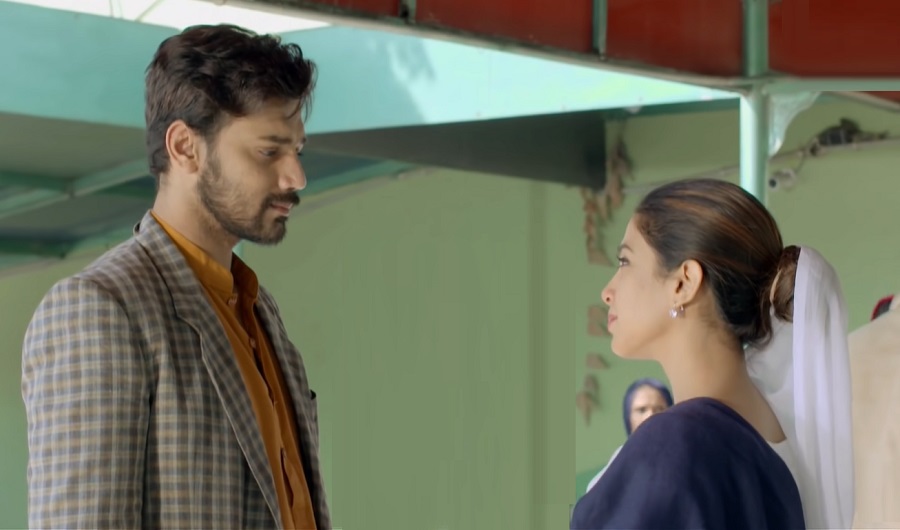 Saad and Dua (Ehd-e-Wafa)
Ehd-e-Wafa will always be remembered for all the right reasons. Saad and Dua's romantic track was one of the most emotional and inspiring elements of the drama. Like all the other love stories in Ehd-e-Wafa, this on-screen couple also shared a bond that was unconventional. Unlike most youngsters who are shown in Pakistani dramas this year, Saad and Dua motivated each other to succeed in life. In the beginning, Saad and Dua seemed to be an odd couple but as the story progressed the viewers were completely invested in their story.
Their romantic track was emotional and not cheesy. It was also progressive in so many ways. Ahad Raza Mir and Alizeh Shah performed their roles well. Even though the viewers missed watching them together in the last episode, their track throughout was a breath of fresh air.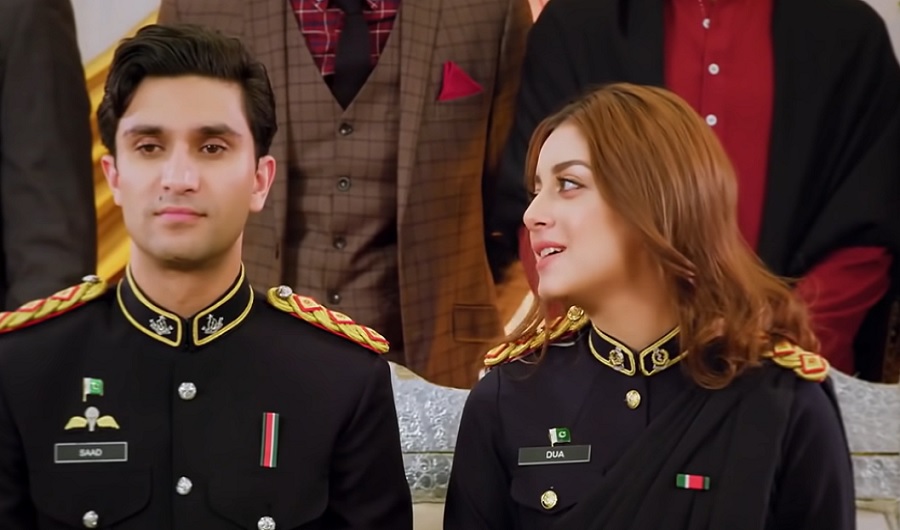 Shariq and Ramsha (Ehd-e-Wafa)
This was another highly unusual yet likable on-screen couple that wasn't even shown to be romantically involved right till the end. We rarely see such on-screen couples who are compatible, supportive, and friends more than anything else. Wahaj Ali and Hajra Yamin shared definite and sparkling on-screen chemistry which made their scenes a treat to watch. This was another modern yet classy on-screen couple that redefined the relationship between opposite genders.
Saad and Dua had few romantic moments but Shariq and Ramsha had none yet it was pretty evident that they were meant to be together. The individual performances of both the actors involved definitely added to the charm.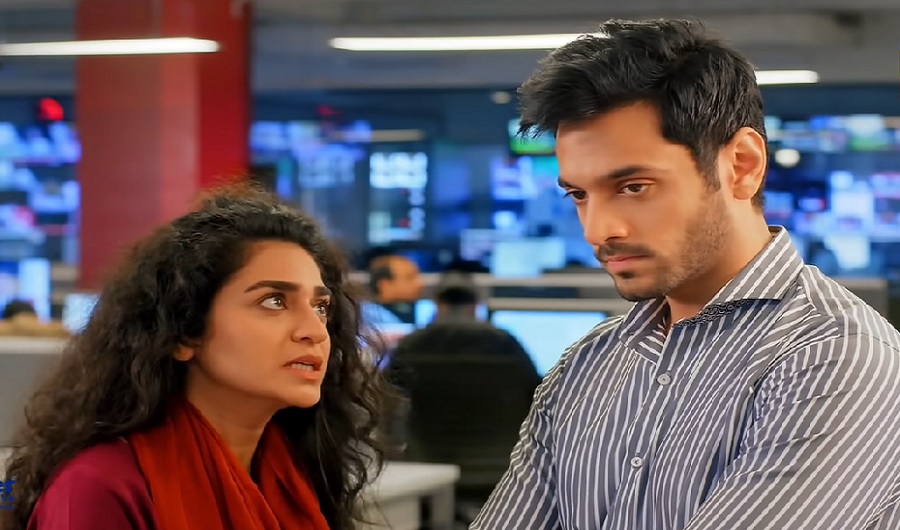 Shahzain and Rani (Ehd-e-Wafa)
This on-screen couple from Ehd-e-Wafa was completely different from the rest of the couples in the drama and these two got more screen time as well. Zara Noor Abbas was fun as Rani and as the story progressed she proved that she was the perfect match for Shahzain. Shahzain's scenes with Rani also showed his vulnerable side, an aspect which he hid from everyone else around him. Osman Khalid Butt and Zara Noor Abbas looked great together on-screen. It is always good to see such a fresh pairing on our television screens.
The best thing about this on-screen couple was that they stayed fun and comic right till the end even after everything that happened between them. It was certainly enjoyable watching these two.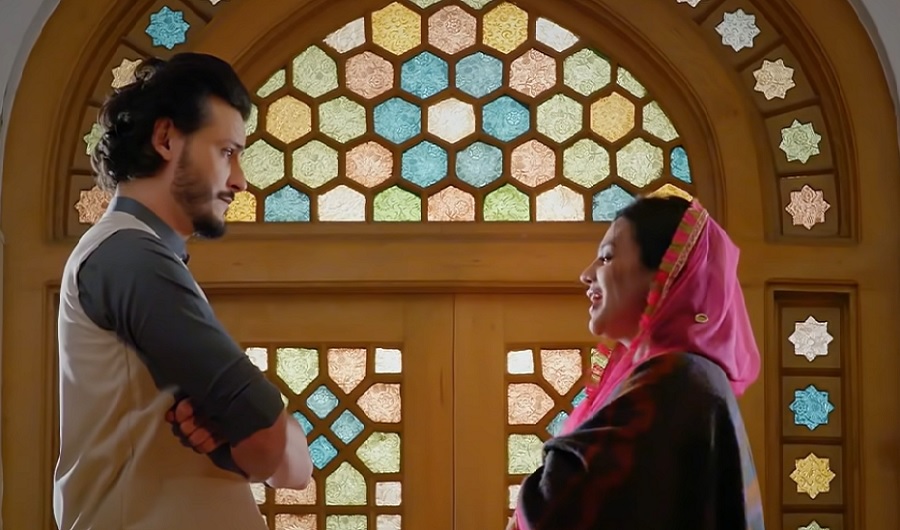 Seher and Zamin (Thora Sa Haq)
It won't be wrong to say that Ayeza Khan and Imran Abbas's pairing made Thora Sa Haq one of the most-watched and popular dramas of this year. The story of Thora Sa Haq was quite typical but because of the gorgeous duo of Ayeza and Imran, viewers watched it with keenness. Zamin and Seher had to tie the knot in unfavorable circumstances but slowly and steadily, they developed feelings for each other. Their relationship went through a lot of ups and downs but in the end, their love made everyone give up on the thought of drifting them apart.
It is given that if it wasn't for Imran Abbas and Ayeza Khan, Thora Sa Haq wouldn't have gotten this much attention because of the weak storyline with a typical love-triangle scenario that it had. It was definitely the beautiful on-screen couple of Imran Abbas and Ayeza Khan that people liked watching this drama.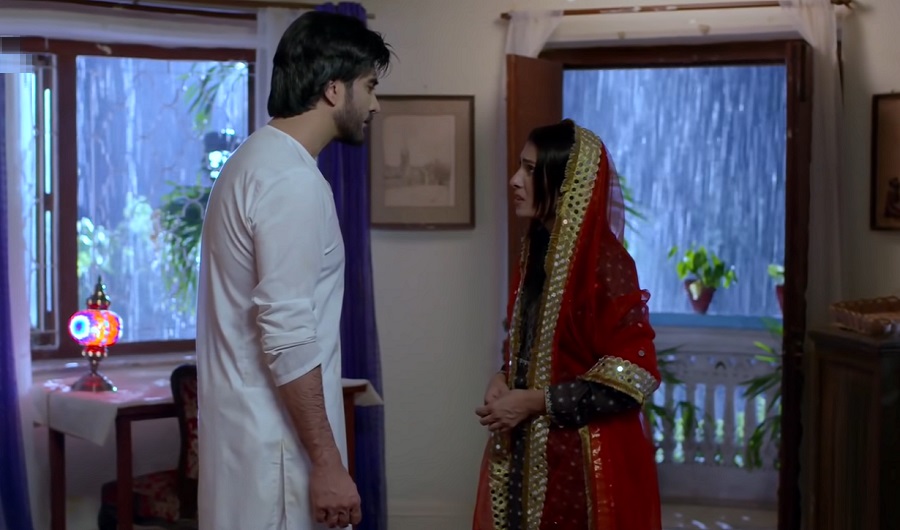 Amaan and Ana (Ye Dil Mera)
Ye Dil Mera was nothing short of a treat for Sajal and Ahad fans. They both are big names of the Pakistani industry and have a huge fan following, this is the reason even before it went on-air Ye Dil Mera was one of the most hyped-up dramas of this year. Ahad and Sajal as usual performed brilliantly and although the nature of the relationship shared by Amaan and Ana was toxic and they did not have a happy ending which left the viewers heart-broken, they both gave the viewers enough reason to love their chemistry in Ye Dil Mera.
In the first half of the drama, especially before Ana and Amaan's marriage, the scenes shared by both of them were quite cute. At the back of mind, viewers knew that they were a real-life couple too which added that sweet edge while watching Ye Dil Mera. Sajal and Ahad not only make a beautiful real-life couple but they were beautiful together on screen too.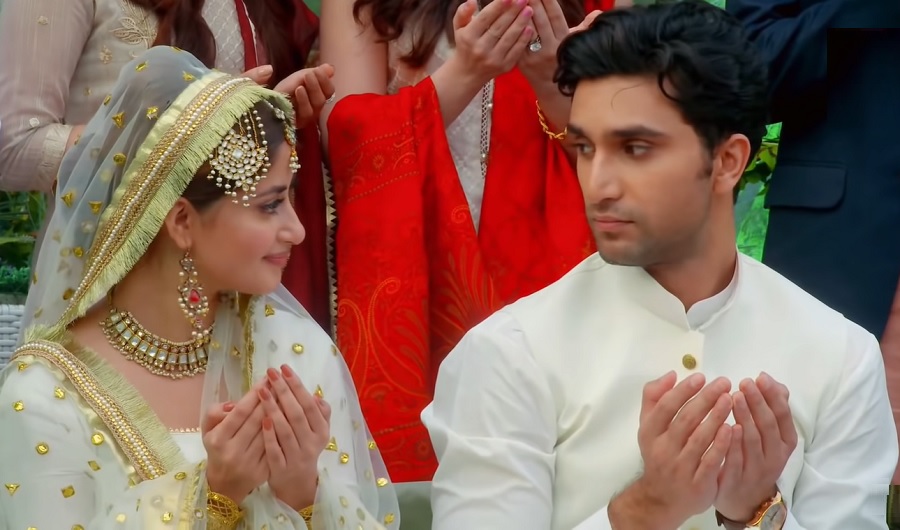 Abdullah and Mahjabeen (Pyar Ke Sadqay)
Abdullah and Mahjabeen were the most adorable! This particular on-screen couple has so much going for them and they had a lot of potential right from the beginning. The way these two got married and the manner in which they supported each other unknowingly made them the most loved on-screen couple we saw on our television screens this year. This on-screen couple gave the term 'match made in heaven' a whole new meaning. Yumna Zaidi and Bilal Abbas Khan's mind-blowing performances definitely added to the beauty of this track.
There was a time when most of us felt like Abdullah did not deserve Mahjabeen but we all knew that Mahjabeen could never be happy without Abdullah. Therefore in the end when both of them managed to take a stand for themselves, they made the viewers fall in love with them once again and proved they were in fact the perfect team!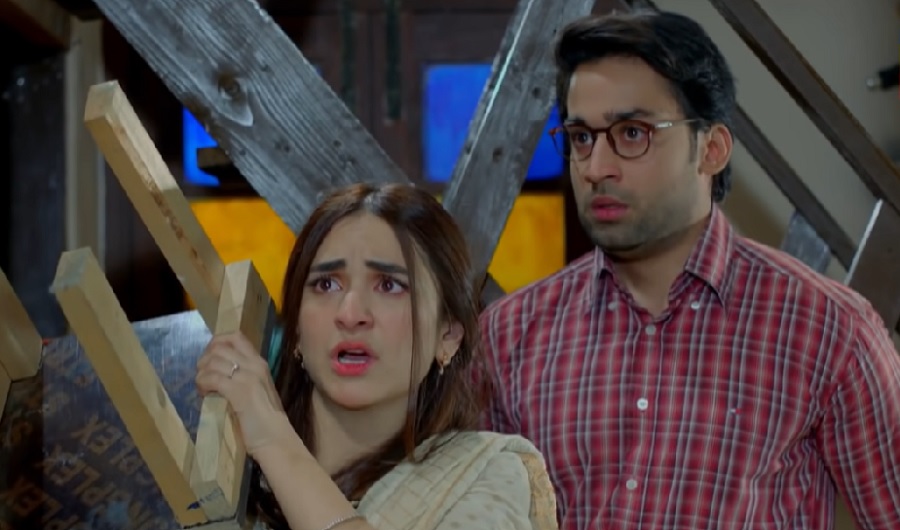 Hamza and Warda (Ruswai)
Hamza and Warda turned out to be the most appealing aspect of Ruswai especially at a time when many viewers lost interest in the main track. Their track was emotional and heart-warming right till the end. Like many other viewers, we found ourselves completely involved in this track and rooting for Hamza and Warda. Hamza was always shown as an over-protective brother, therefore, his unreasonable behavior made perfect sense. Warda was being victimized for no reason and the way she pleaded in front of Hamza's family in the last few episodes was heart-wrenching.
Hamza and Warda's meaningful track showed how good they could have been good together had it not been for all the family politics and emotional decisions. In the end, however, they had the perfect ending, they rightly deserved. Osama Tahir and Minna Tariq's gave solid performances even though they don't fit into the typical hero/heroine stereotype.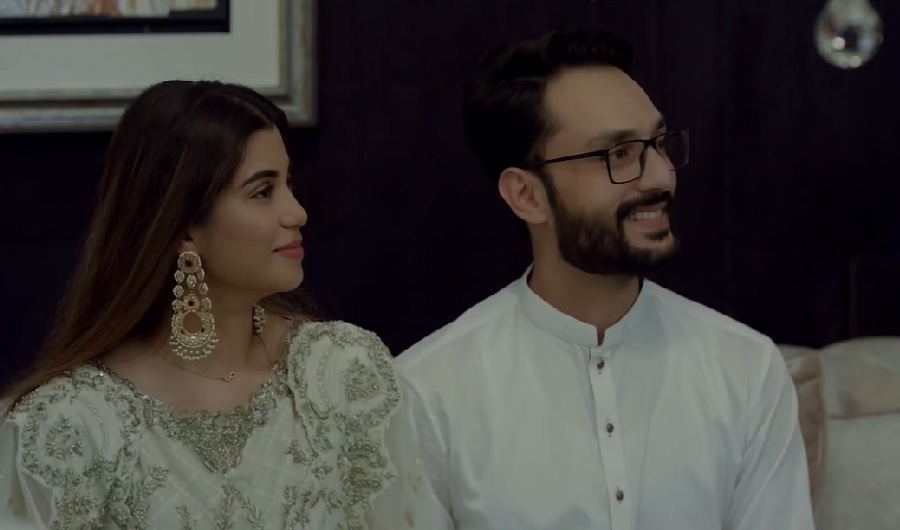 Hassan and Anaya (Sabaat)
The fact that the relationship of Hassan and Anaya started off on an unusual and unconventional note made the viewers develop a different sort of connection with them and as their story progressed, they became the favorites of those who watched Sabaat. The fact that both Hassan and Anaya grabbed the limelight despite not being the central characters of the story says a lot about how special their couple was for the viewers.
Although their relationship also saw turbulent times but for the most part, it was nice to see a husband and wife being supportive of each other's passions and dreams. They both not only understood but respected each other's outlook on life and believed in bringing a change in the lives of people. Ameer Gillani and Mawra Hocane's performances definitely worked in the favor of Hassan and Anaya and made them one of the favorite on-screen couples of the viewers this year.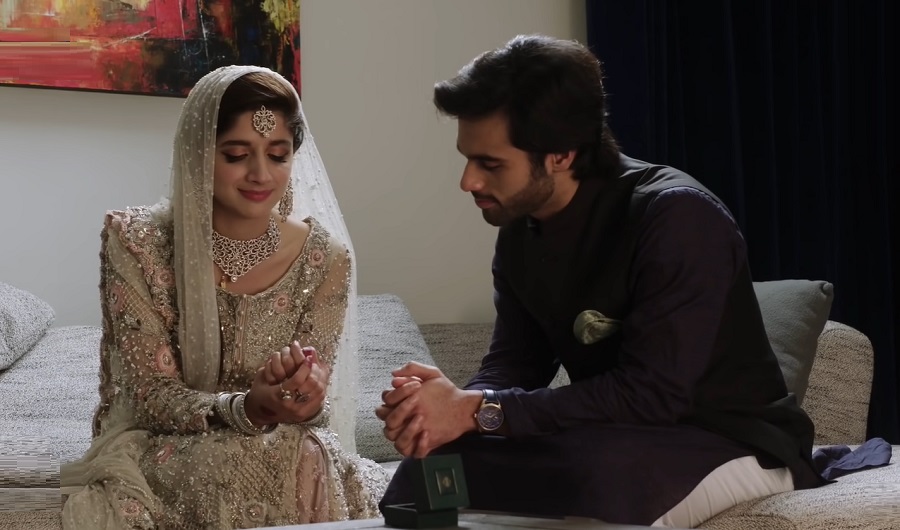 Kashf and Wajdan (Kashf)
This list definitely would be incomplete without the mention of Hira Mani and Junaid Khan's on-screen couple. There is no denying the fact that Hira and Junaid have amazing chemistry and because they both share such a good friendship and strong bond off-screen, they find it easy to act together and make their couple's presence felt in each scene. The ending that the couple of Kashf and Wajdan met was definitely tragic but the moments they both shared together were beautiful.
Also, the fact that Wajdan couldn't really keep up with life and Kashf ended up losing hers went to show how special they both were for each other that the fact that they won't get to be together because of unfortunate divorce made them literally lose any ounce of hope they had for their future. Hira and Junaid definitely make one of the best on-screen couples in Pakistani dramas and this is the reason, their pairing is liked by the viewers a lot.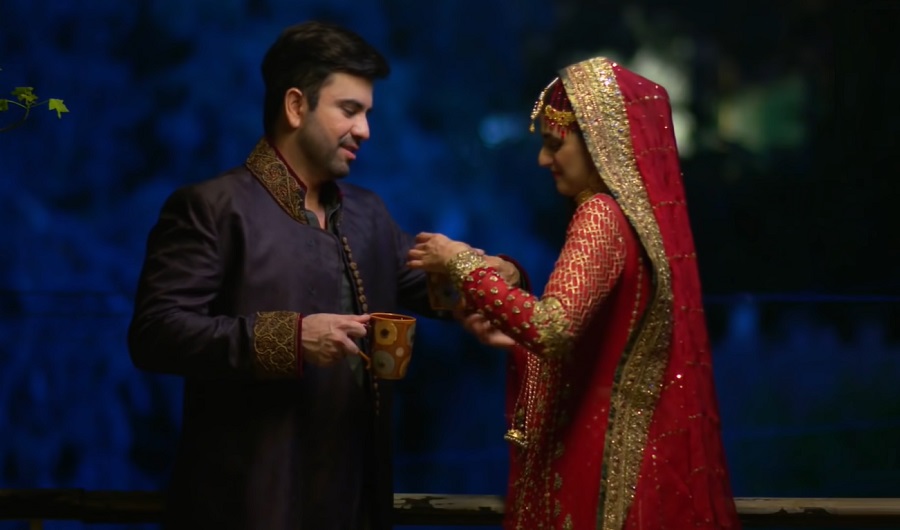 Hamza and Joya (Prem Gali)
This definitely is a fresh pair that the viewers got to witness for the first time in Prem Gali this year but it can not be denied that both Farhan and Sohai have made Hamza and Joya look absolutely adorable. It is kind of annoying that the viewers haven't been able to witness special moments shared by Hamza and Joya as a newly wedded couple but a few scenes in every episode where they both are together definitely are the saving grace of each episode. Sohai and Farhan have been effortless and natural in their approach towards their characters, this is why they have made their couple and the chemistry between them look quite real.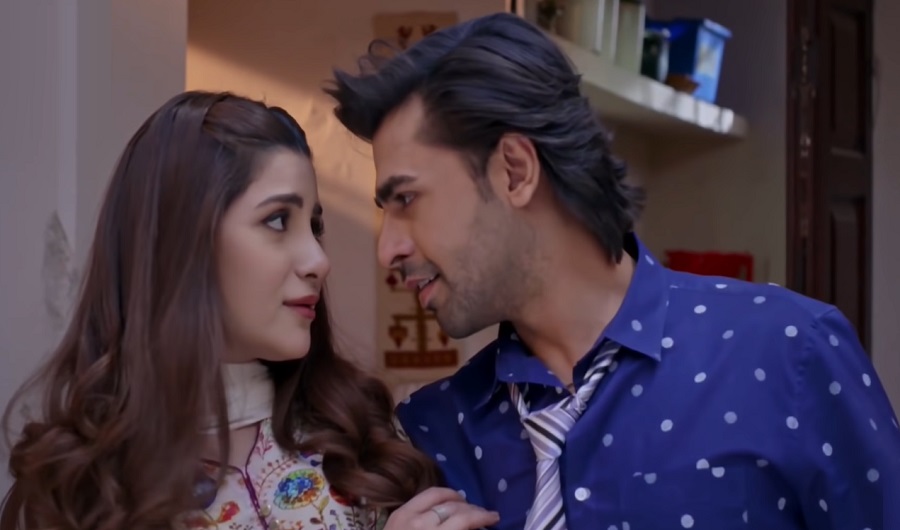 Adam and Guddi (Mushk)
Adam and Guddi are poles apart as individuals which makes their track even more interesting. Their respective backstories and the way their characters have been written makes their on-screen couple even more interesting. It is always good watching a love story that is meaningful since these two did not fall in love instantly. The old school romance between this couple is something we rarely get to watch in dramas.
Imran Ashraf and Urwa Hocane's remarkable performances, their sizzling on-screen chemistry make the viewers look forward to their scenes. Since both of them truly deserve to be loved, the viewers are looking forward to watching their happy ending.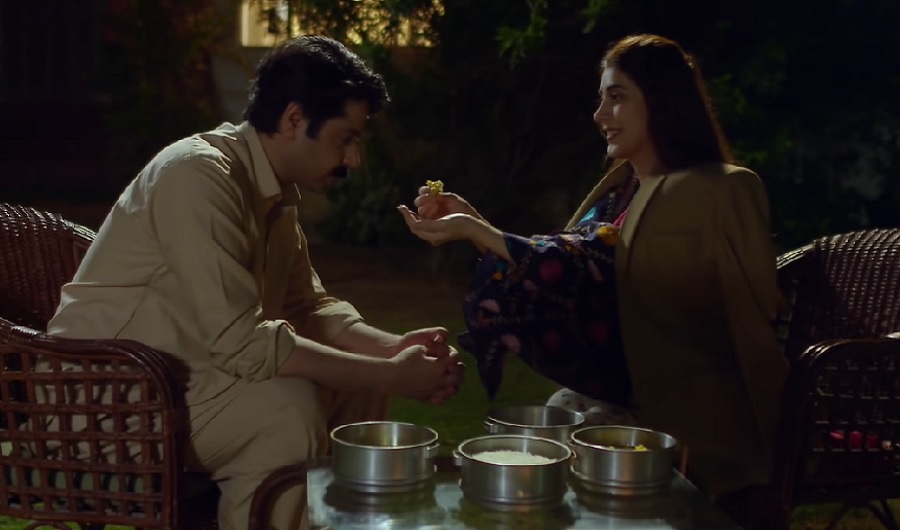 This completes the list of best on-screen couples seen in Pakistani dramas this year. Which on-screen couples did you like the most from all these Pakistani dramas? Feel free to add more names to the list.