Characterizations play a pivotal role in any script at all. In dramas, they make an even bigger difference since their journeys can be the main factor in enticing the viewers. Different shades of the characters in a drama attract the attention of the viewers. Even a negative character can stand out and leave a mark if it is etched out well. Similarly, a well-etched-out supporting character can sometimes have more of an impact than a leading character. In order for a character to stand out, it should be layered and logical. The best dramas are obviously those in which the leading and the supporting characters hold the interest of the viewers and keep them intrigued. Also, the journey of these characters plays a crucial role in making them more appealing. Every year, Pakistani drama writers give us so many unforgettable characters that leave a lasting impression. This year there were so many dramas that had the most amazing characters, both positive and negative. Since there were so many of these characters, we decided to make a separate list for male and female characters.
Here is the list of all those beautifully etched-out characters that truly impressed us in 2021:
Parizaad (Parizaad)
Hashim Nadeem has given us some of the most memorable male leads therefore it does not come as a surprise that his new male lead in a drama serial won the viewers over almost immediately! Parizaad is a young man whose outward appearance does not match his name. He has been shown as someone who has faced constant rejection and is a sensitive person who registered everything he ever went through. Even after going through so much, Parizaad always had a heart of gold. The situations this character has been through and his dialogues which represent his state of mind make this character one that is refreshing and touching at the same time. Parizaad's journey never ceases to surprise the viewers and even though he has made so many decisions that left the viewers in shock, we can't help but look forward to what his journey has in store. Ahmed Ali Akbar's outstanding performance has definitely given this character the edge it needed to truly stand out.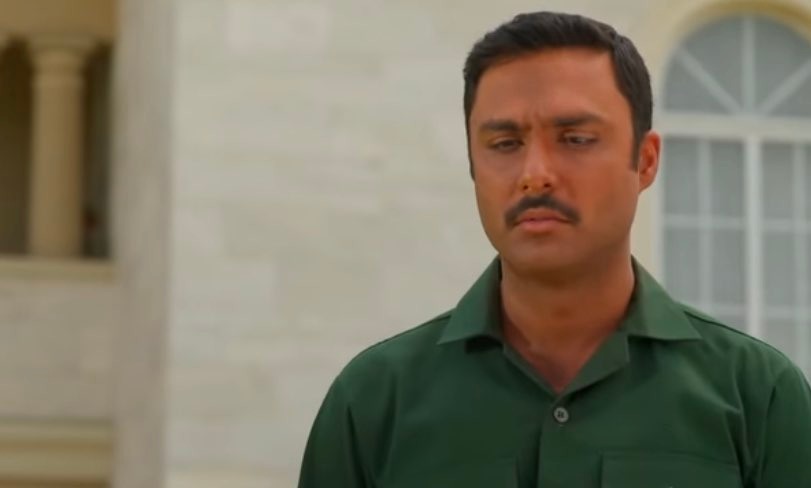 Behroze Karim (Parizaad)
Parizaad is one of those few Pakistani dramas this year which has quite a few outstanding supporting characters. Behroze Karim was one such character that engaged the viewers for many weeks and his exit from the story saddened the viewers even though he was a criminal. Apart from being a Don who murdered his own wife to punish her for her disloyalty, Behroze was also a person with some interesting perspectives towards life and about people in general. His dialogues were penned down brilliantly. Noman Ijaz's performance definitely made all the difference. Even though this character did not get the ideal ending, it will remain unforgettable since it had such a big impact on the viewers.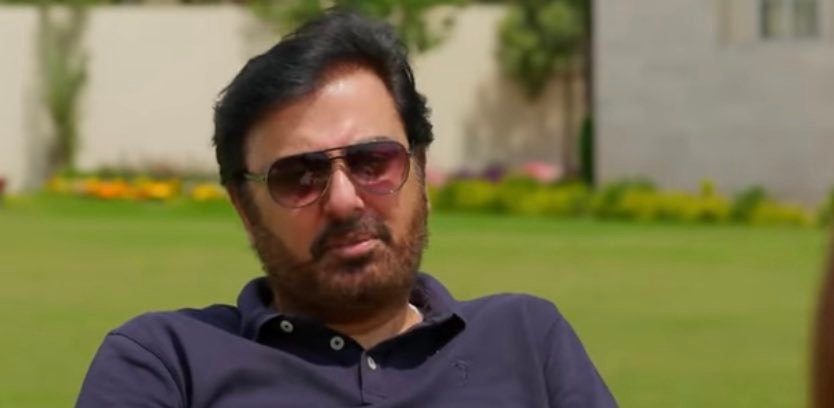 Nasir (Aakhir Kab Tak)
Nasir's character was introduced a few weeks after the drama Aakhir Kab Tak went on air and it is the kind of character that gradually grows on you. However, even with all his flaws this character always had this unusual appeal to it. Even though he was introduced as a police officer with twisted moral values, in the beginning, it was always amusing and pleasing. Like all the other characters on this list, this one too changed considerably and this character's growth only added to its appeal. He is another one of those men in Pakistani dramas this year who have great respect for women. Nasir's dialogues have been penned down so well which is why he comes across as someone who can 'fix' other people's problems immediately. A caring and loving character with a sense of humor, Nasir had us rooting for him right from the get-go. Adeel Hussein's fantastic performance adds to Nasir's charm.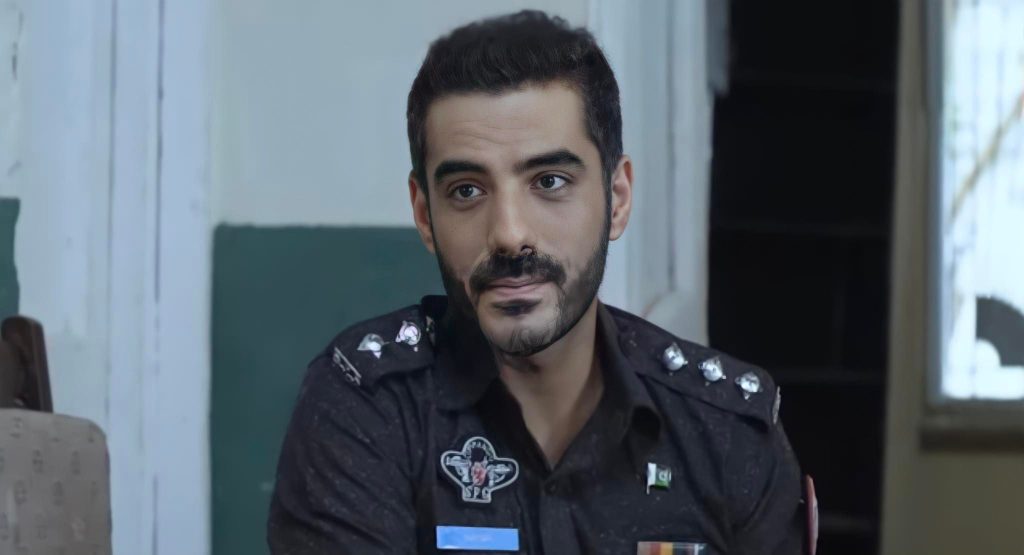 Saim (Aakhir Kab Tak)
Aakhir Kab Tak is perhaps the only Pakistani drama right now which has such strong characters that so many of these characters made it to our list this year for different reasons. Saim can easily be termed as a breath of fresh air since he does not just respect women but also goes out of his way to accommodate his wife. He is sensible, intelligent, and caring. He is also one of those rare men in Pakistani dramas who understand that making a marriage work is not a woman's responsibility alone. We like him more with every passing episode and hope that this character continues to impress.
Akram (Pehli Si Mohabbat)
Akram from Pehli Si Mohabbat was one of those many characters from Pakistani dramas this year which underwent massive transformations as the story moved forward. He was introduced as a rigid character with a certain set of principles which impacted his sister's life and later on his brother's as well. However, as the story progressed, the viewers got to see a loving and protective side of this character. That is when we found out that all this time he was simply 'protecting' his siblings like a father figure. The fact that he realized the damage this overprotective nature of his did in the middle of the drama, made the changes in his character endearing and easy to relate to. Akram's character towards the end stood out more than that of Aslam's. HSY chose a wholesome character to make his television acting debut which makes us truly happy. He gave a solid performance which made it easier for the viewers to connect to his character.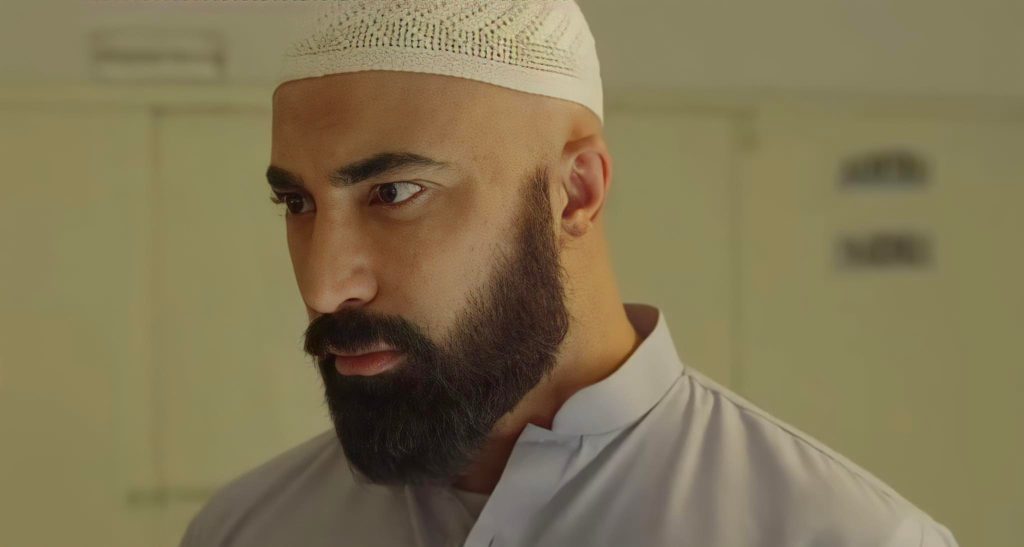 Moosa (Raqse Bismil)
Moosa was one of the many most unusual leading men in Pakistani dramas this year penned down by the ace writer Hashim Nadeem. He was a flawed character but his definite appeal made him the top candidate for this list. The character had been penned down convincingly throughout. The writer showed the uncultured, emotional, impulsive, and rigid side of Moosa in the first few episodes. Once he fell in love and found out the truth about Zohra his character development started. Gradually, Moosa learned so much which he never thought he would have to learn, ever! As the drama progressed Moosa's gradual and convincing changes in Moosa's personality piqued the interest of the viewers. Throughout, his journey was the most engaging element of the drama. This character had the viewers' undivided attention because Moosa's strengths and weaknesses had been penned down beautifully by the writer. The fact that Imran Ashraf has owned this character throughout and never hesitated to translate different shades of Moosa's personality on screen certainly made all the difference. The success Raqs-e-Bismil rested largely on this character.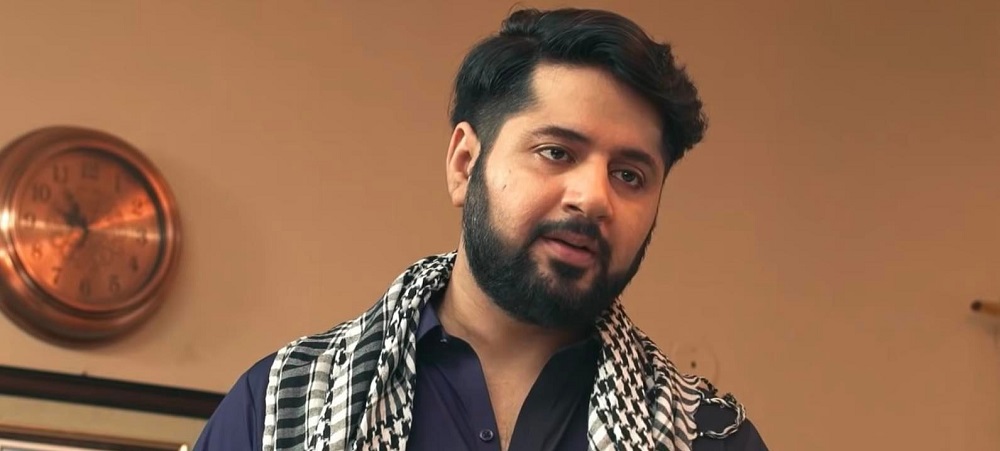 Jalal (Aulaad)
It seldom happens that a character from the older generation grabs the attention of the viewers the way Jalal did. Jalal was the head of the family in Aulaad who was constantly tested by his sons. He was a father who dedicated his entire life to educate his sons and make them independent, yet when it was time for them to help him out financially they refused to take responsibility. Jalal made some grave mistakes throughout to hold his family together and as a result ended up losing his house and daughter. Through this character, the writer intelligently showed that parents should not depend on their children wholly. His mistakes served as a lesson for all the parents out there. It is rarely ever that the premise of the entire story in Pakistani dramas rests on an older protagonist therefore Aulaad's main protagonist was one-of-a-kind. Muhammad Ahmed is a phenomenal actor who always adds intensity to all the characters he plays. His performance coupled with how beautifully this character had been penned down made this character one of the best this season.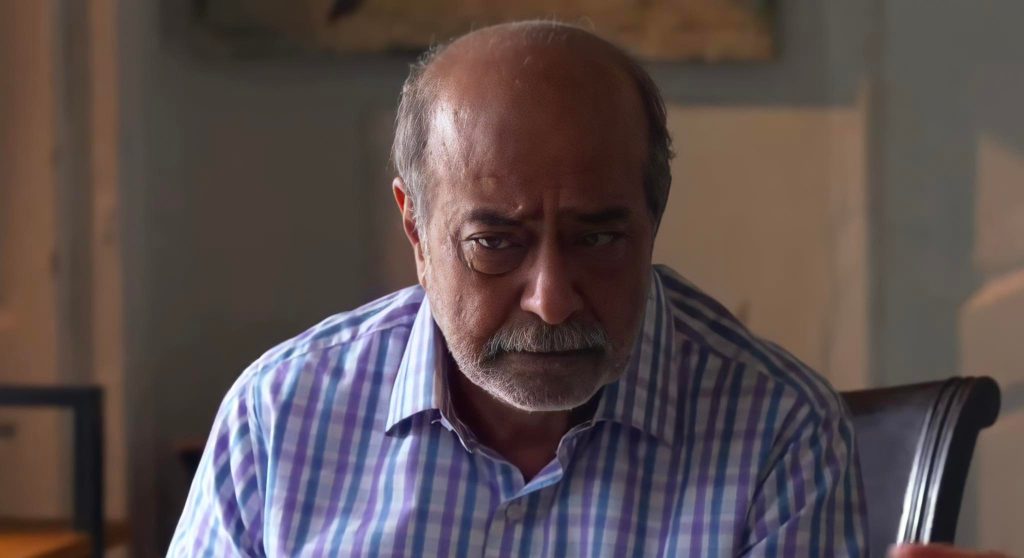 Adnan (Aulaad)
Adnan was one of the three sons in the drama serial Aulaad who disappointed his parents and even hurt them repeatedly. Among these 3 young men, Adnan always stood out because of the way this character had been penned down. Even though his character was not likable, we truly appreciate how meaningful it was and the way it was translated on screen. Adnan had a weak personality which is why he was easily convinced by his wife who kept on telling him to be more 'selfish'. There was a good side to him but he did not care about his parents enough to put his foot down. This character showed how important it was for men to maintain a balance in relationships. Although Adnan was a sensible and intelligent man, he failed to keep this balance and therefore failed his parents. This character also had one of the best endings which made the entire journey even more wholesome. Furqan Qureshi made sure that this character came alive on screen in a way that the viewers did not have a problem connecting to it.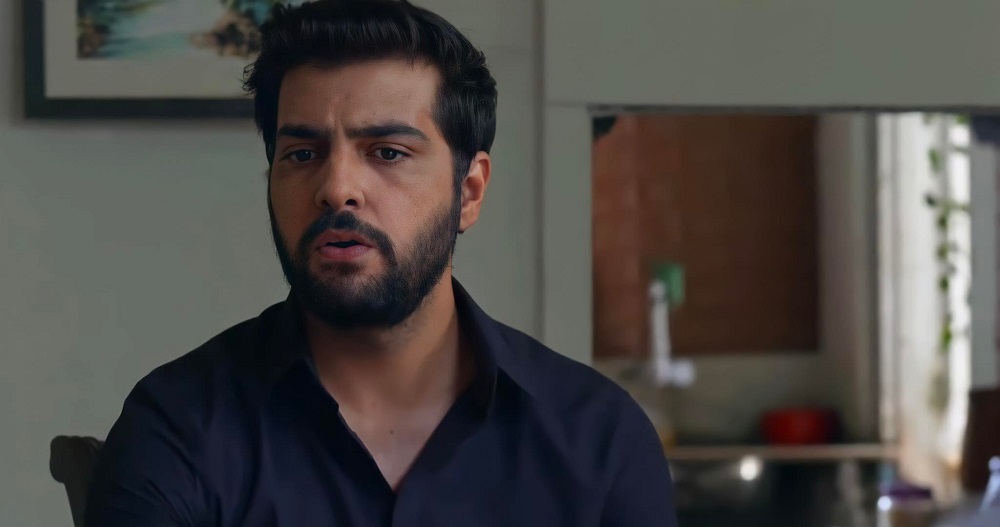 Naeem Sherwani (Dil Na Umeed Tu Nahin)
Drama serial Dil Na Umeed Tu Nahin had so many interesting and meaningful characters. Naeem Sherwani was one such negative character. He was one of those few negative characters this year who made it to this list. Through this character, the writer intelligently highlighted the hypocrisy of our society. His sick mentality and his need to control women, unfortunately, represented the mentality of so many such men who blame women and want them to cover up because they are actually the ones with a dirty mind! He also had a 'fan following' because a lot of people agreed with his agenda and then there are others such as Qazi sahib who did not necessarily agree but went along with everything simply to be part of the 'group'. Kashif Mehmood did complete justice to this character which made it one of the most impactful negative characters in 2021.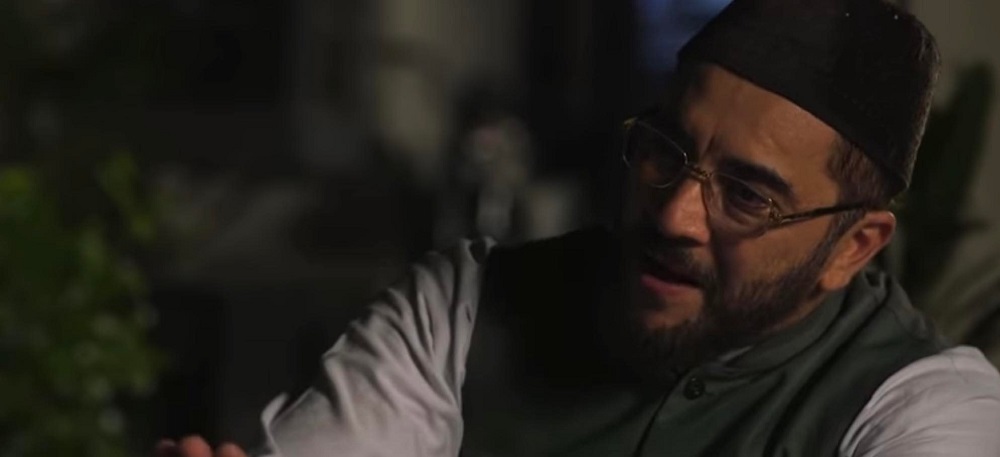 Shaheer (Wafa Be Mol)
Wafa Be Mol is a popular hit drama serial that has more than its fair share of conventional and run-of-the-mill characters but it also has a few characters which are impressive and refreshing. Shaheer is one such character in the drama who can easily be termed as a feminist. It is always truly refreshing when writers pen down such male characters which break stereotypes. Shaheer is someone who respects women, he is intelligent and can even cook! The way he supported his bhabhi against all odds yet kept on loving his father unconditionally made him a character that was full of love and warmth. Apart from everything else, his sensitive nature makes him the best! Even though this character has so much going for it, it never comes across as illogical or too-good-to-be-true. We definitely need to see more such male characters in our dramas.

Meerab (Shehnai)
In Pakistani dramas, where men are known to be cold, indifferent, and flawed, Meerab's character was the complete opposite and a breath of fresh air. He was emotional, sensitive, and very much in touch with his feelings. The best part about Meerab was him being a people pleaser in a nice way and because he himself was so kind, he saw those traits in others too. Seeing male characters like Meerab is a rarity, where he found it hard to say no. Another trait that set him apart was his mindset of never judging people and being accepting of others' flaws and shortcomings. Although Meerab himself got into a lot of trouble in the end, he did save the day and compelled Bakht to fall in love with him for who he was. Meerab was a very special character for sure. It won't be wrong to say, after Do Bol, Shehnai was definitely a great choice made by Affan Waheed.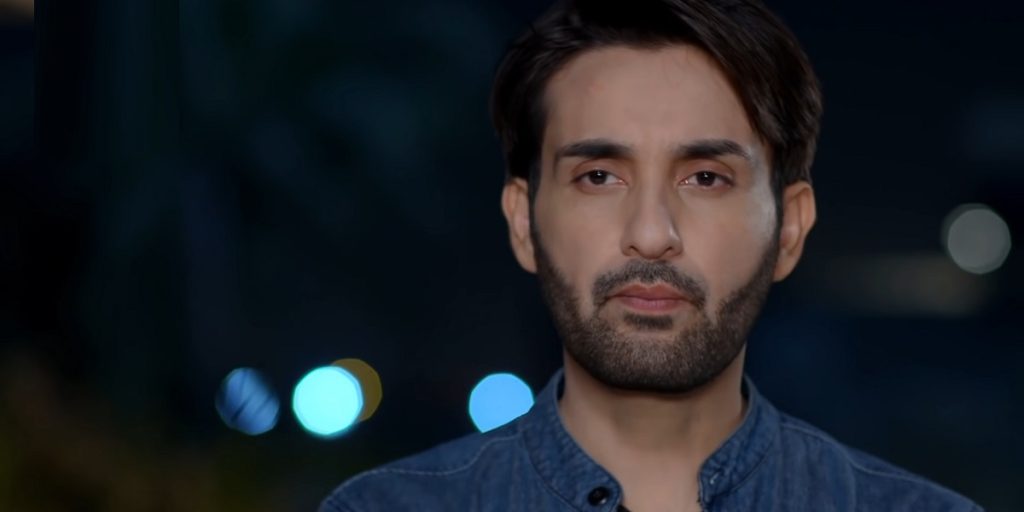 Absar (Shehnai)
Absar was the head of the family in the drama serial Shehnai. He was special and different and although he was the eldest son and was entitled to everyone's respect, he made sure to earn it every step of the way. He was like a binding force of this family where he understood his position as well as his responsibility towards his entire family. At times Absar felt heartbroken because he could see the changing dynamics but still he always made sure to be the bigger person and not only ignored but forgave those too who never probably had the best interest of him and his daughter Bakht. Another endearing aspect of his character was how he was always a very vigilant father to Bakht. He was close to her and always made sure to let her know that for him, her happiness meant everything. He let Bakht know that he trusted her and gave her enough freedom to confide in him. It was a very special bond that Absar shared with Bakht, making him one of the favorite characters seen in a Pakistani drama this year. Seeing Javed Sheikh playing such a warm and loving character was a treat in itself.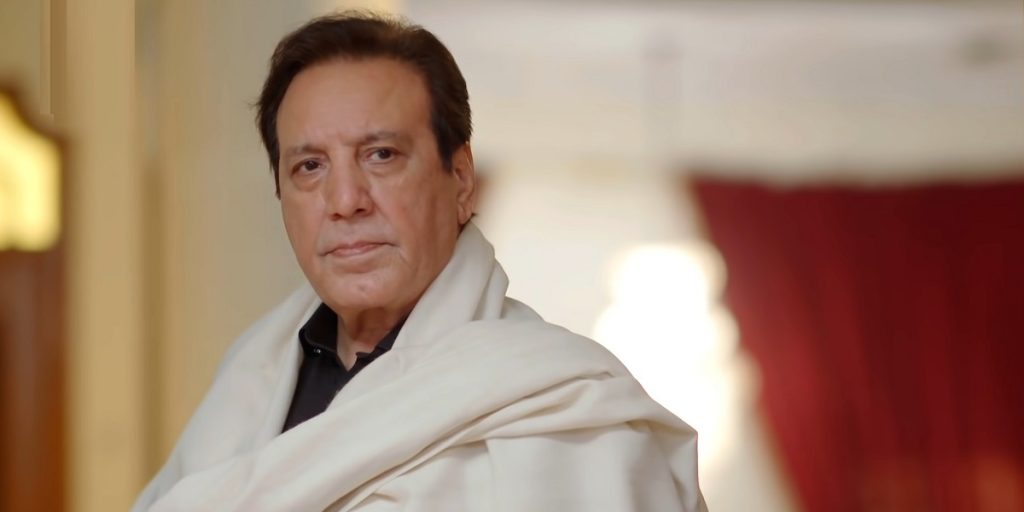 Qifayat (Shehnai)
Qifayat was definitely the problematic one, but because of the way this character was written by Radain Shah and performed by Saleem Mairaj, it made it one-of-a-kind. It was actually quite interesting to see his antics where he used his energies in creating one problem after another. Qifayat was well aware of the fact that no one in the family liked him but he continued to push his agendas without even paying heed to what others thought of him. He was one such character who despite being negative and a trouble maker never really got on your nerves. It was actually quite enjoyable to see a character like Qifayat and the best part, he not only realized his mistakes but also redeemed himself by saving Bakht from getting into trouble.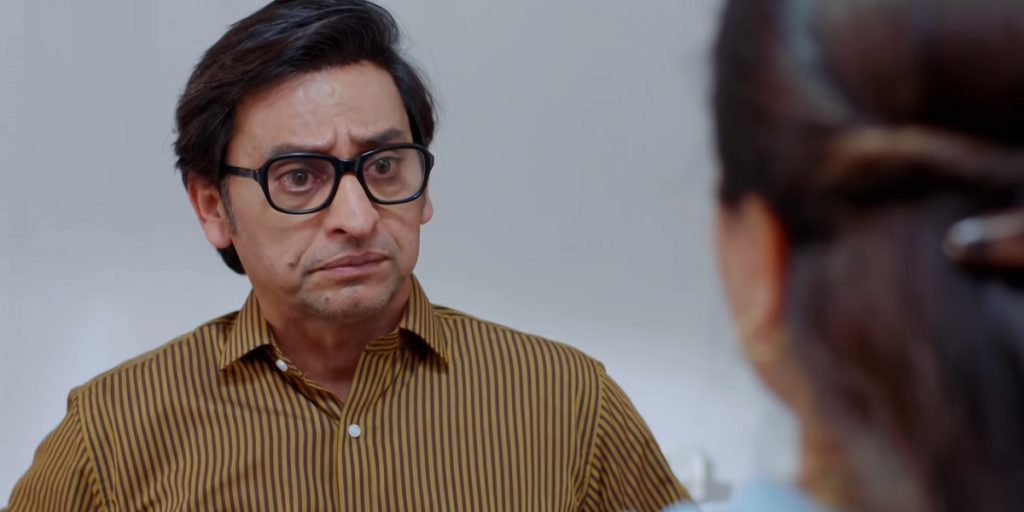 Sami (Safar Tamam Hua)
Ali Rehman is one such actor who makes sure to take such characters who have a lot of layers and substance to them. The character of Sami was no different because he was the kind-hearted and compassionate person in the family who valued his relationships even if it meant he had to give up on what he loved the most. Sami was neglected but as he grew older, he realized that even in the background, he has enough responsibility as it is to maintain the balance in the family. He was the one who listened to everyone's problems and tried to find a solution. Sami would hardly complain about what was bothering him and because he was not so vocal about his issues, he often got ignored. The way Ali Rehman portrayed this character made you feel for him. His dynamic with Anoushay was also a very interesting aspect of his journey which brought nothing but the best in him.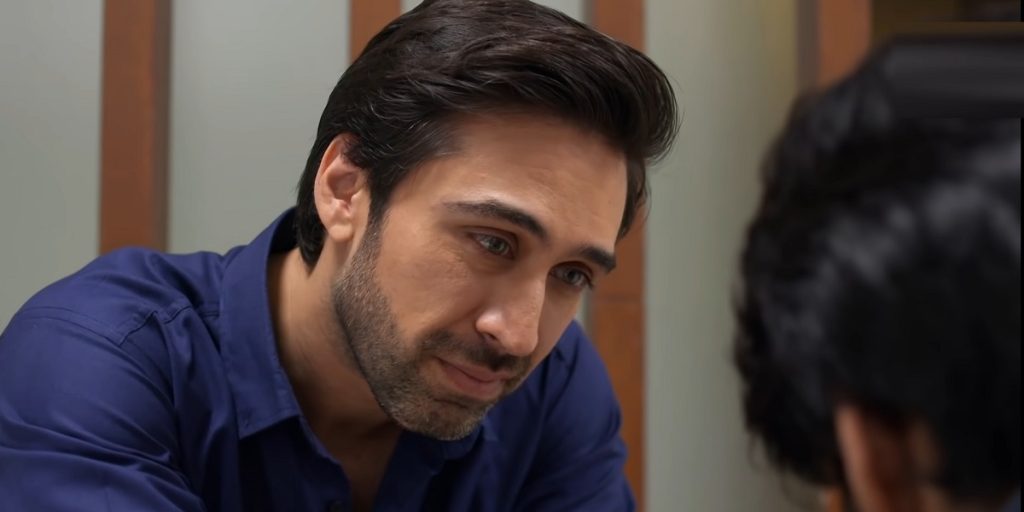 Saffan (Hum Kahan Ke Sachay Thay)
In the drama serial Hum Kahan Ke Sachay Thay, where everyone around Mehreen finds it hard to trust her, Saffan was the only one person who showed that it was possible to not only understand Mehreen but support her despite everything that was said against her. In this drama, every single character has a lot of layers which makes it hard to have a definitive opinion about them but Saffan happens to be the only character who is straightforward and sorted in his mind. Although, after the recent episode that went on-air, the opinion of the viewers might change about him that still does not take away from the fact that he chose to stand by Mehreen every step of the way. Saffan also showed that in the middle of chaos, it was still very much possible to trust the person you love and just be there when they need your support the most. This is the reason why everyone started rooting for Mehreen and Saffan more than they would for her and Aswad. Haroon Shahid's performance has also been quite measured in Hum Kahan Ke Sachay Thay.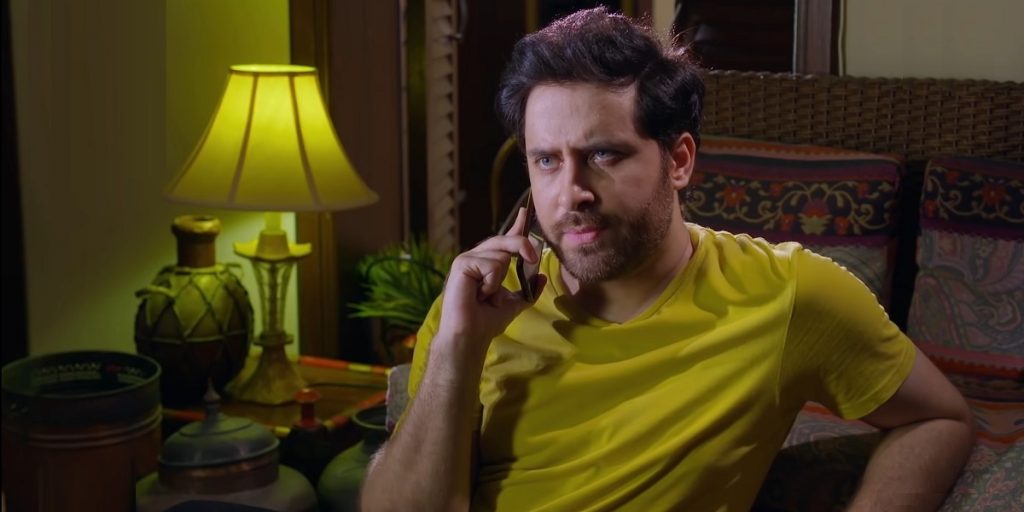 Basit (Azmaish)
In the drama serial, Azmaish Basit's character stood out the most for his resilience and kindness. Basit's patience was tested every step of the way, his loyalty and credibility were questioned. His character was assassinated but still, he stood firm on the ground only because he had made a promise and gave his word to his boss, who then became his father-in-law. Basit was not only kind but he was a very wise character who understood that he had to walk on the eggshells to protect the ones he loved and respected. Basit fell in love with Nimra way before his marriage to Shiza but while he was married to her, he never once thought of cheating on her. It was nice to see Basit being a man of his words and so wise that he always wanted to bring peace and harmony to Shiza's family. It doesn't come as a surprise why Fahad Sheikh became so popular after Azmaish, he really deserves the appreciation he got after this project.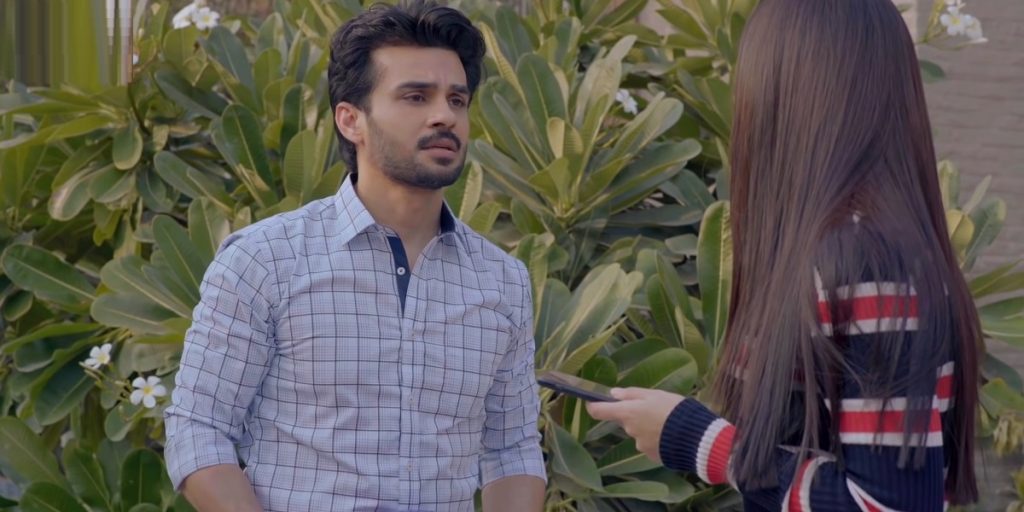 Faazi (Chupke Chupke)
Although every single character in the drama serial Chupke Chupke was well-written and special, Faazi definitely stood out the most. He was the voice of reason in the chaotic household where every single thing was always blown out of proportion. Faazi was quite restless but after getting married to Meenu, he not only understood his responsibility towards her but brought a lot of changes in himself to accommodate his wife who had certain expectations from him. It is always nice to see such characters who show so much growth. Seeing Faazi becoming easygoing and falling madly in love with Meenu was nothing short of a treat. The best aspect about his personality was how with so much love and affection, he also let Meenu understand the expectations he had from her, where he wanted her to pursue her education and have a goal in life. Osman Khalid Butt did really well in showcasing Faazi's emotions and journey in Chupke Chupke.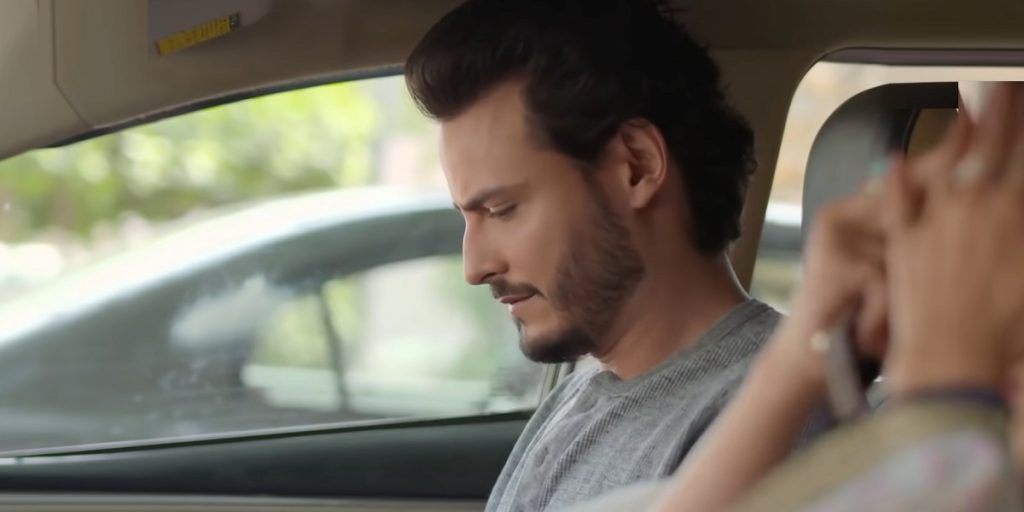 Samad (Phaans)
This year, Pakistani dramas were full of supportive and understanding male characters and the one joining the list is Samad from Phaans played by Sami Khan. Samad stood with Zeba every step of the way and he never once cared whether his image was being maligned too. All Samad knew was that he had to be supportive of Zeba and believe in her at that time when almost every single person has turned against her. It was also interesting to see how his journey with Zeba only began where he just wanted to be there for her but later, fell in love with Zeba for all the right reasons. He learned how strong and level-headed she was, which was inspirational and special to him.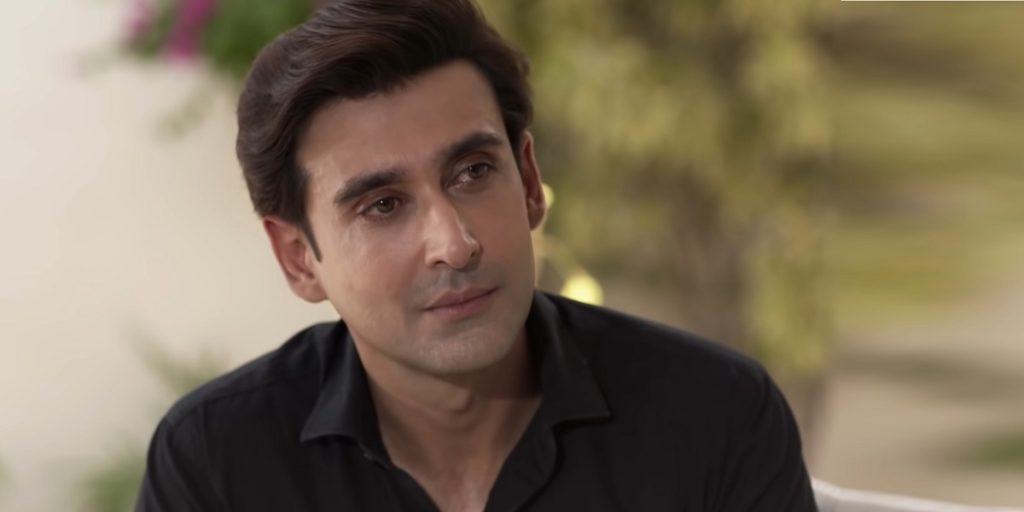 Shams (Laapata)
Shams was yet another interesting character played by Ali Rehman this year in the drama serial Laapata. Shams was faced with his own demons and it was interesting to see how the one thing that remained constant in his life was his love for Falak. Initially, he used this love for her as a drive to achieve big things by resorting to shortcuts. It cost him a lot of time away from her which was enough for him to understand and realize where he went wrong and how he should use this love for his growth and not for his selfish reasons. Shams' journey was interesting in the way that he used his love for Falak to become the better version of himself, someone that not only Falak but everyone around him could be proud of. Shams's chemistry with Falak was another special part of his journey played superbly by Ali Rehman.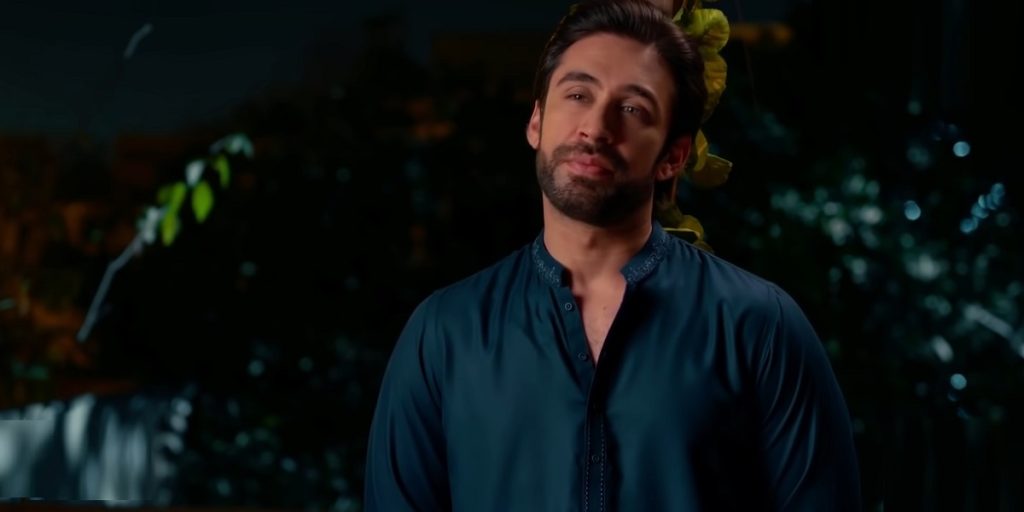 Ahsan (Pardes)
Sarmad Sultan Khoosat is not only an ace director but he is a measured performer. The kind of depth and realness Sarmad adds into his performances goes to show how much understanding he has of the camera. He was seen on a TV screen after years as Ahsan in the drama serial Pardes and we are glad that he decided to take this role because no one else could've done justice to it the way he did. Ahsan's character was special because through him, it was emphasized how much compassion, love, respect, and understanding there should be between a husband and a wife. Ahsan was restricted because of his circumstances but he never once let any of this get in the way of his relationship with his wife. He always supported her and even took a stand for her but he knew that there was not much that he could do. The loving relationship between Ahsan and Zubi had made it a memorable one. Ahsan's character was definitely special and beautifully written and portrayed.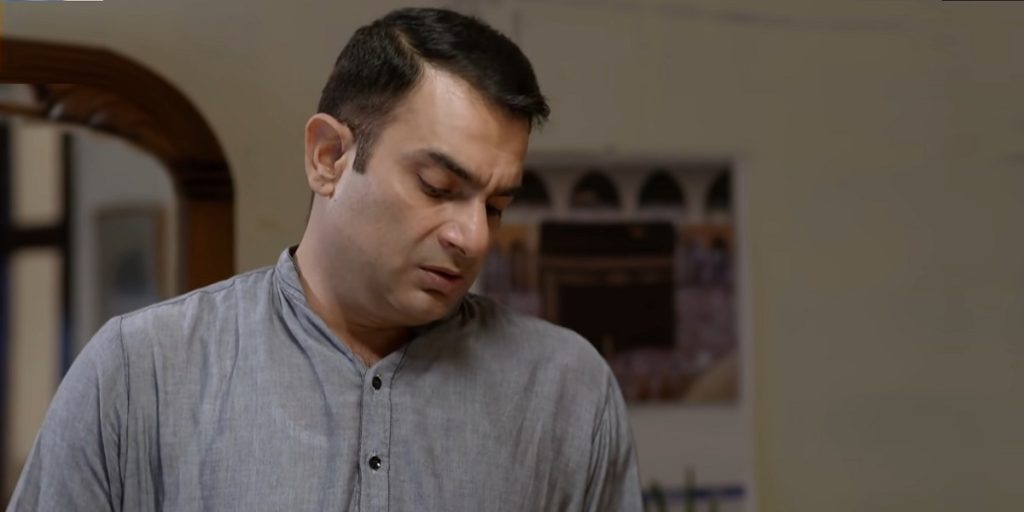 This completes the list of best male characters seen in Pakistani dramas this year. Which one of these is your favorite? Feel free to share your thoughts in the comment section below.