There has been a lot of hype about Minal Khan's wedding as soon as the wedding dates were shared by the couple. Yesterday was the wedding day. Minal Khan and Ahsan Mohsin Ikram looked perfect together. Minal Khan looked stunning in bridal attire by Annus Abrar. Apart from Minal and Ahsan. Aiman Khan and Muneeb Butt were the celebutantes of the event. People were waiting for the pictures of their favorite couple from the event.
Aiman Khan looked ethereal at Minal's wedding. She opted for a beautiful golden dress and paired it with an orange dupatta, Aiman's hair, makeup, jewelry everything was on point. Muneeb Butt on the other hand wore a white outfit by Humayun Alamgir.
Here we have collected a few beautiful images of the most anticipated celebrity couple Aiman Khan and Muneeb Butt from the event. Let's have a look at the pictures: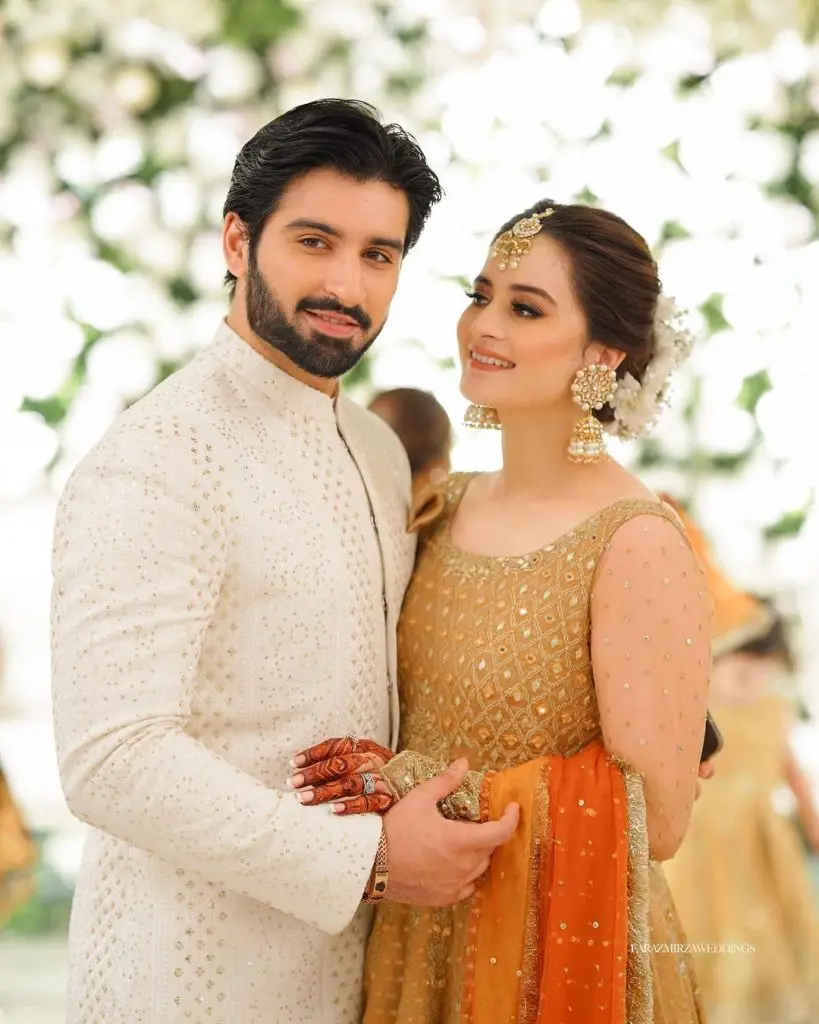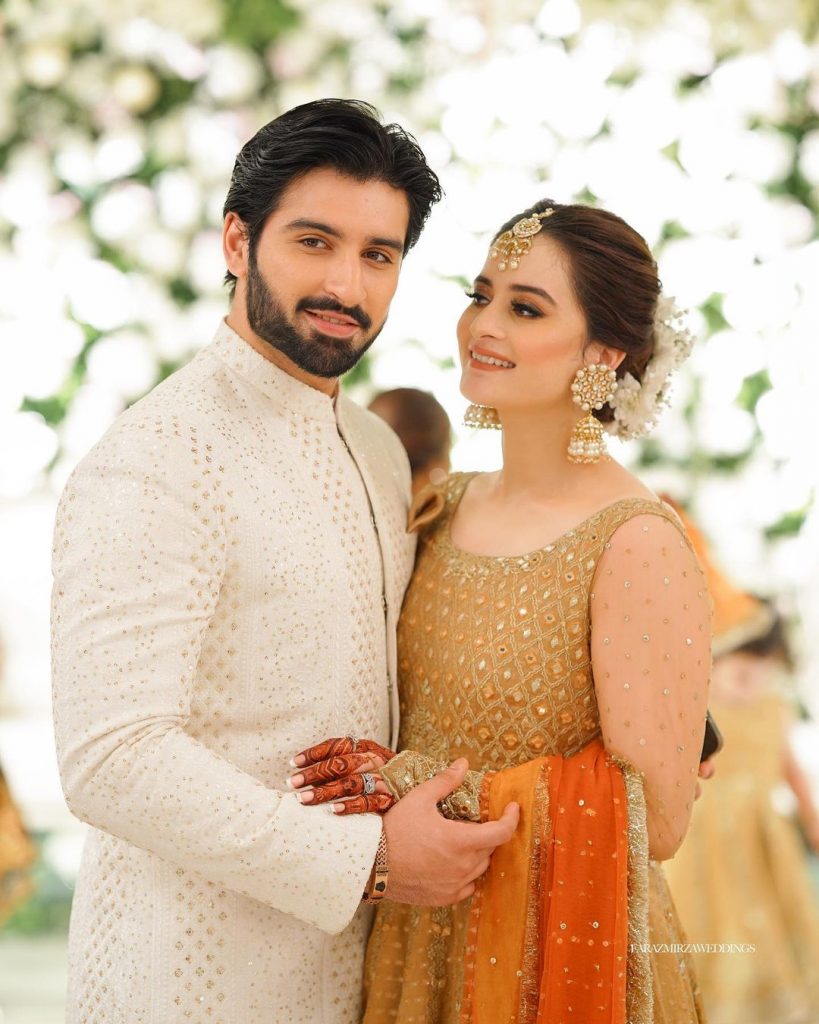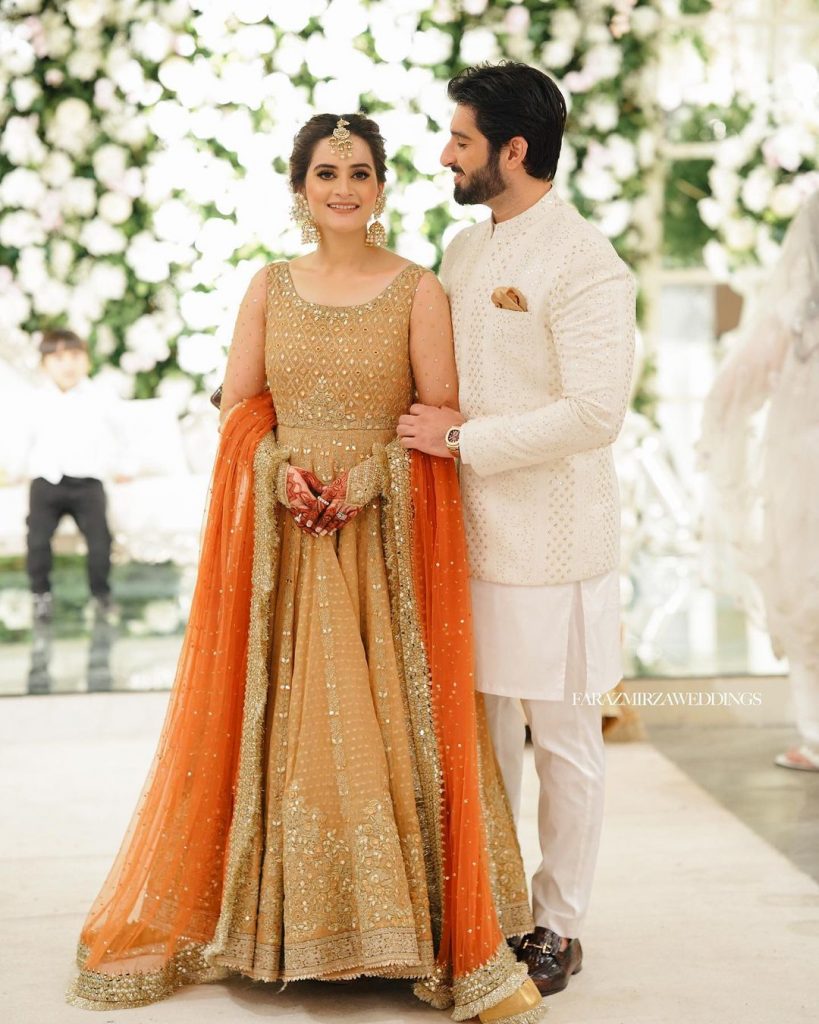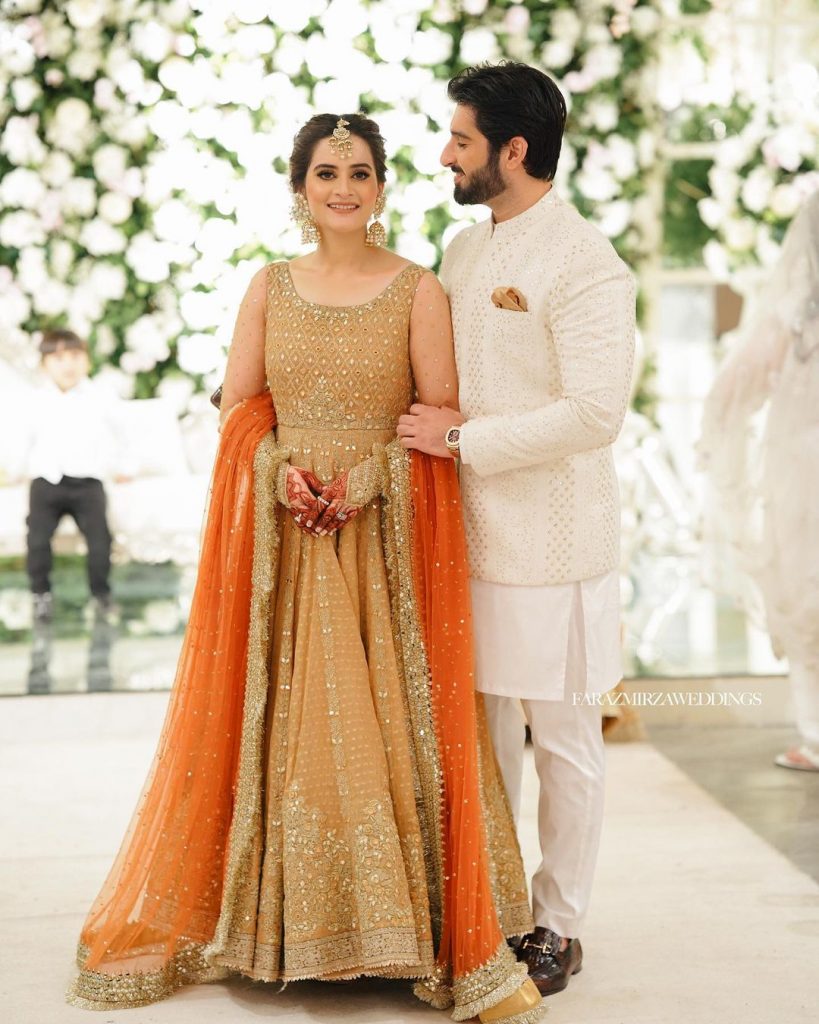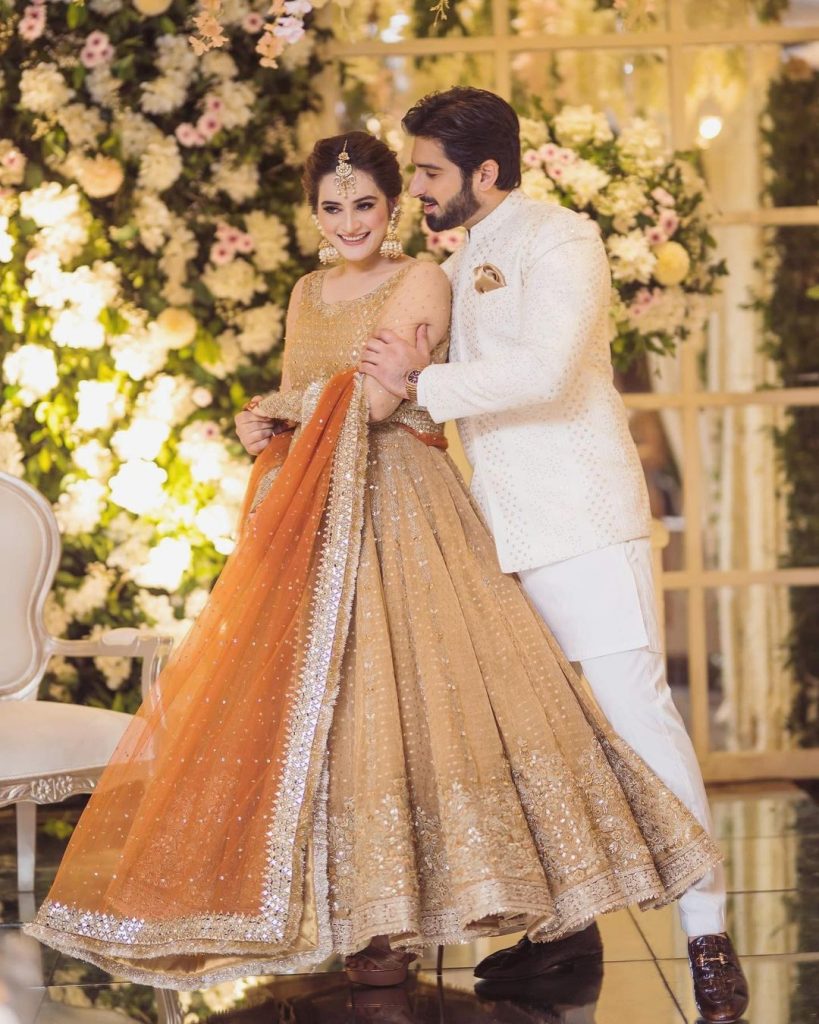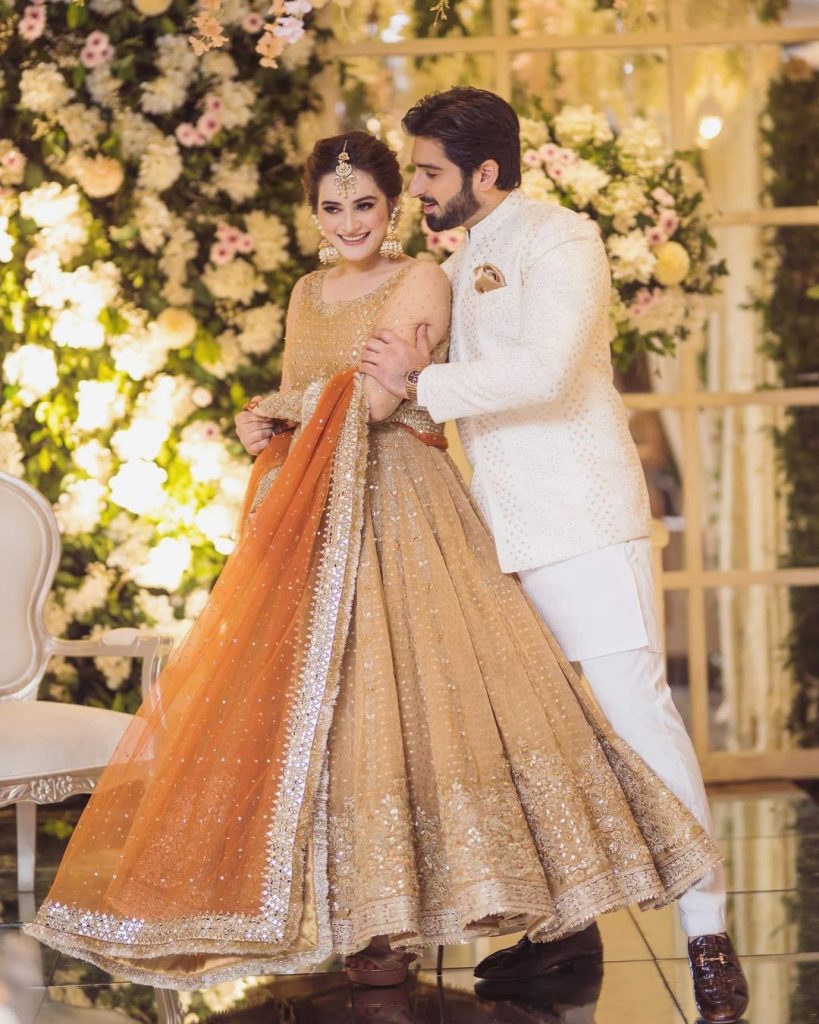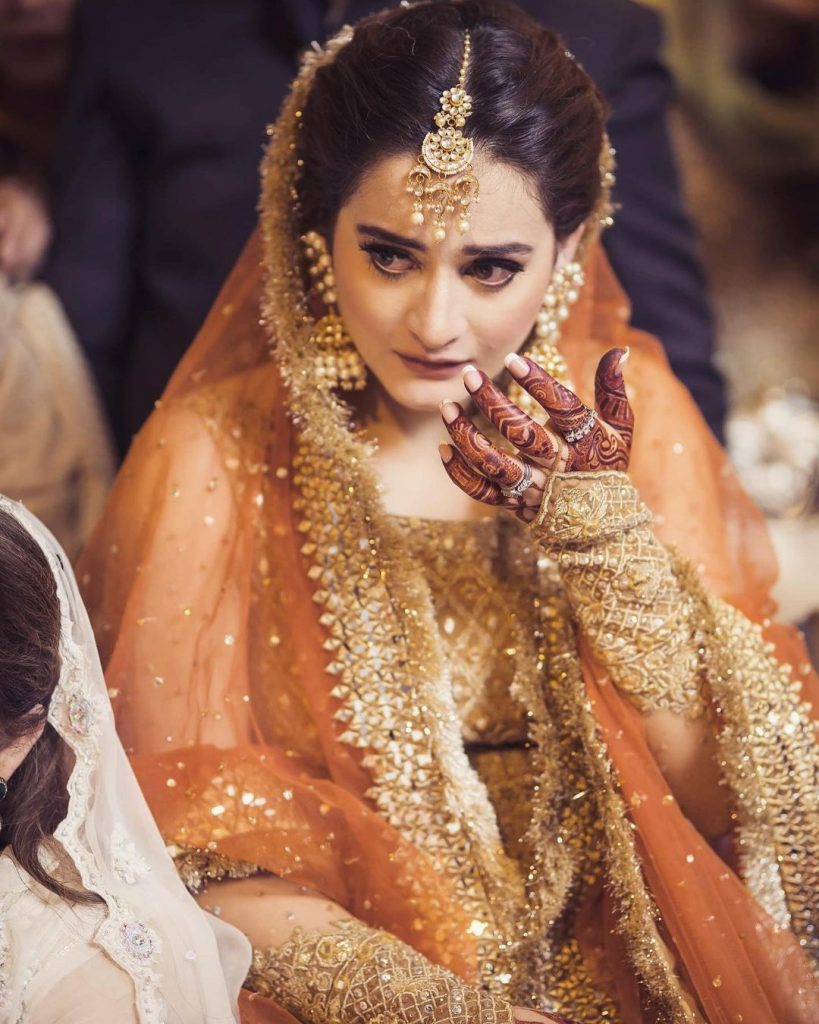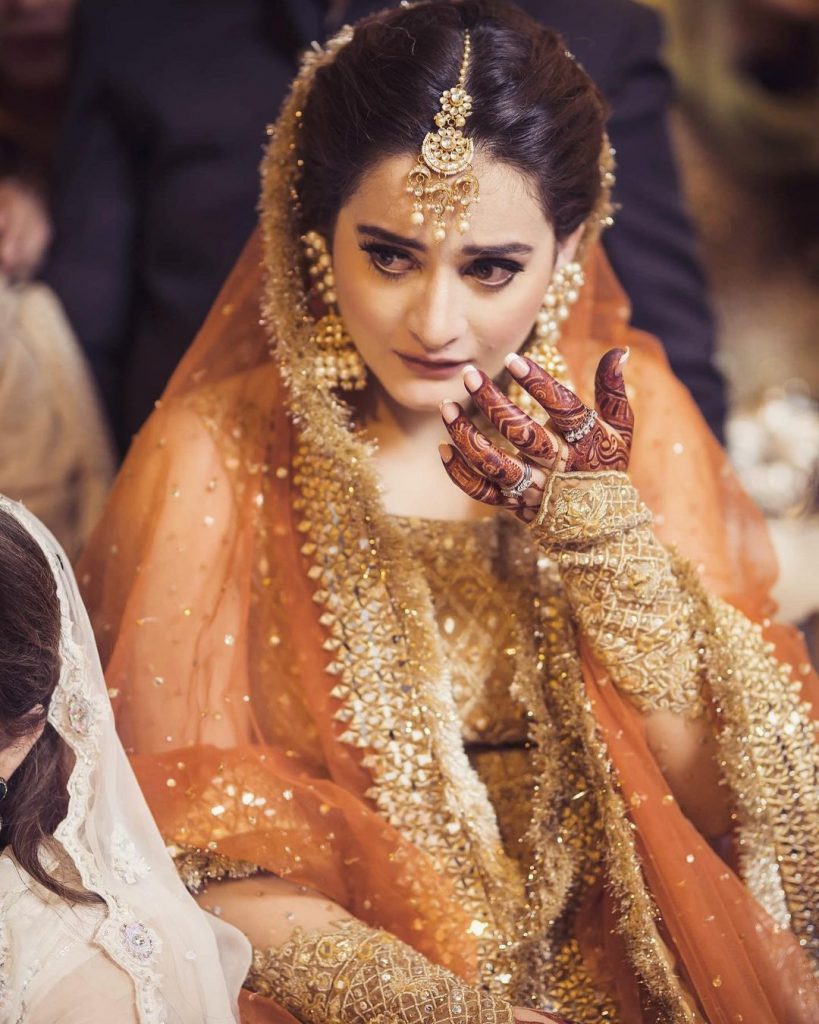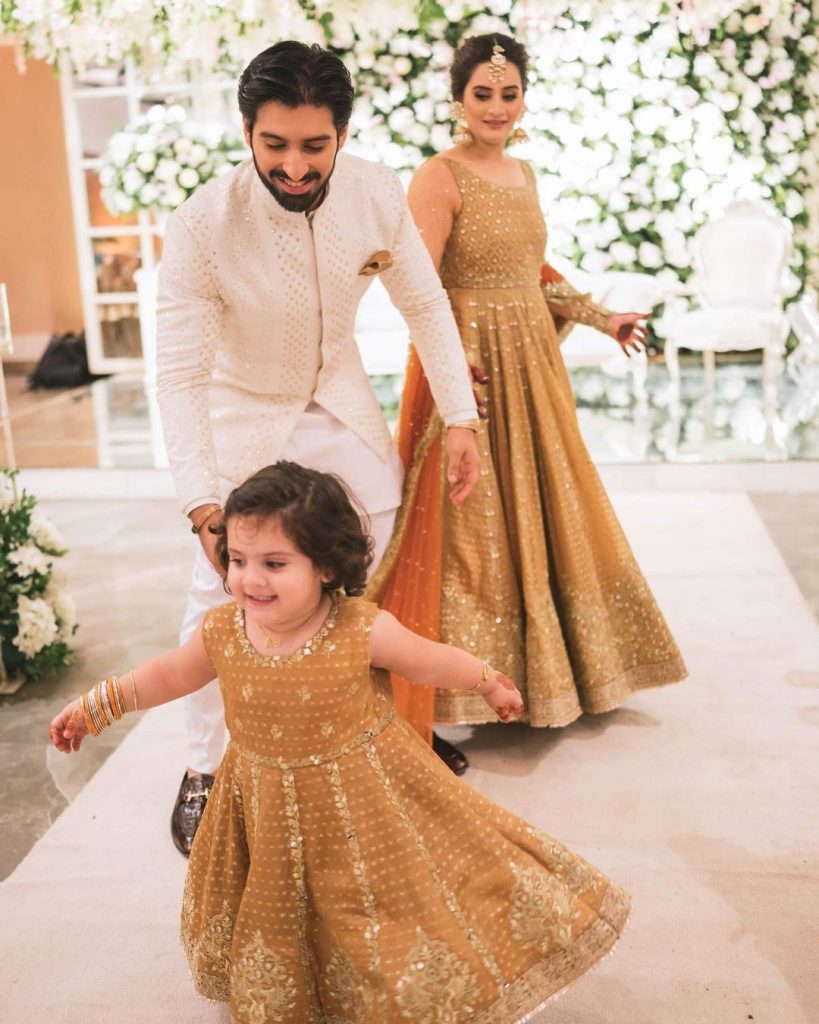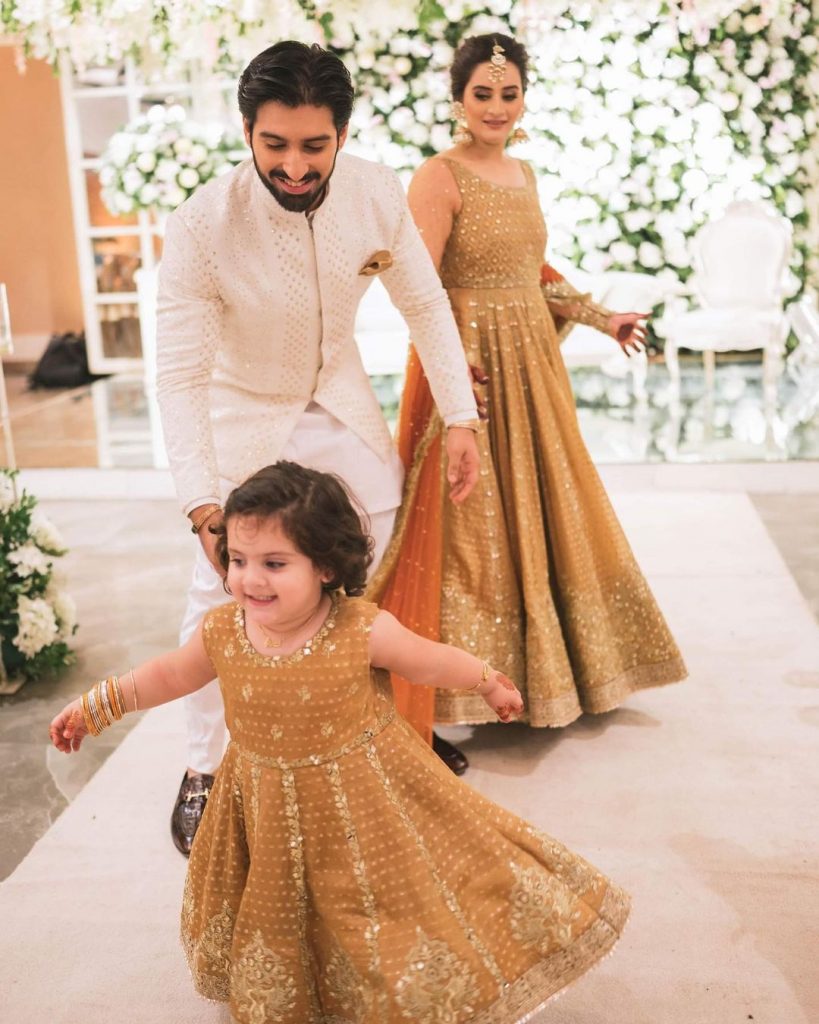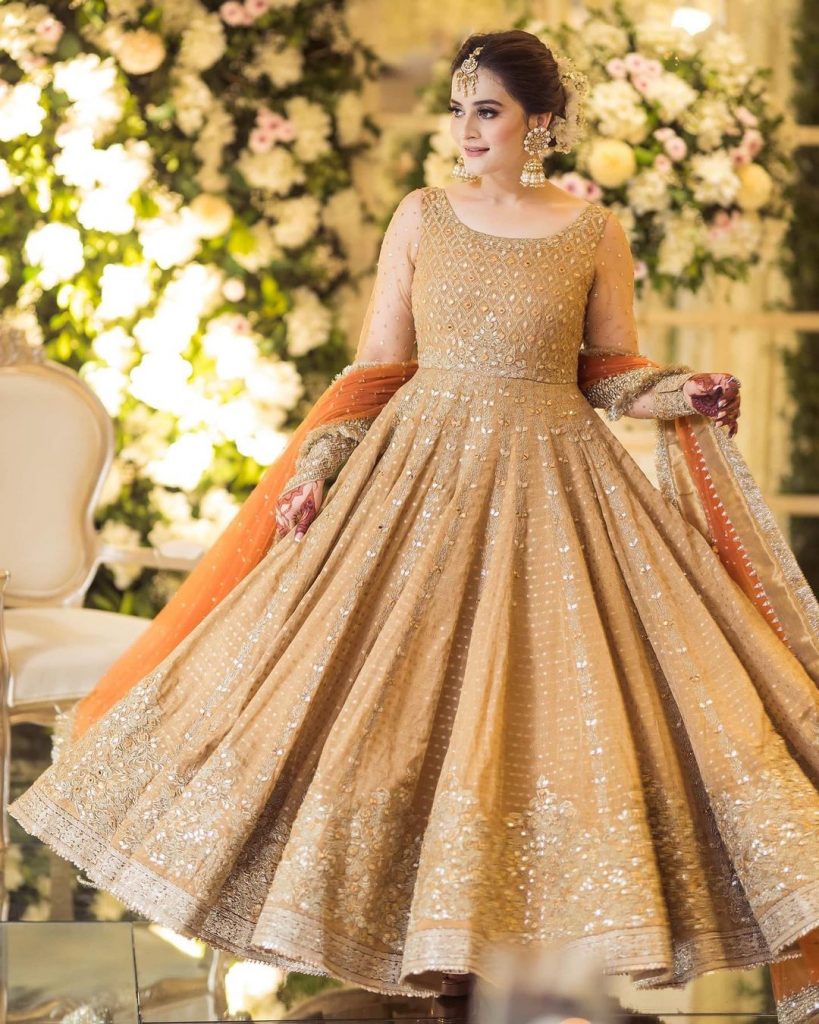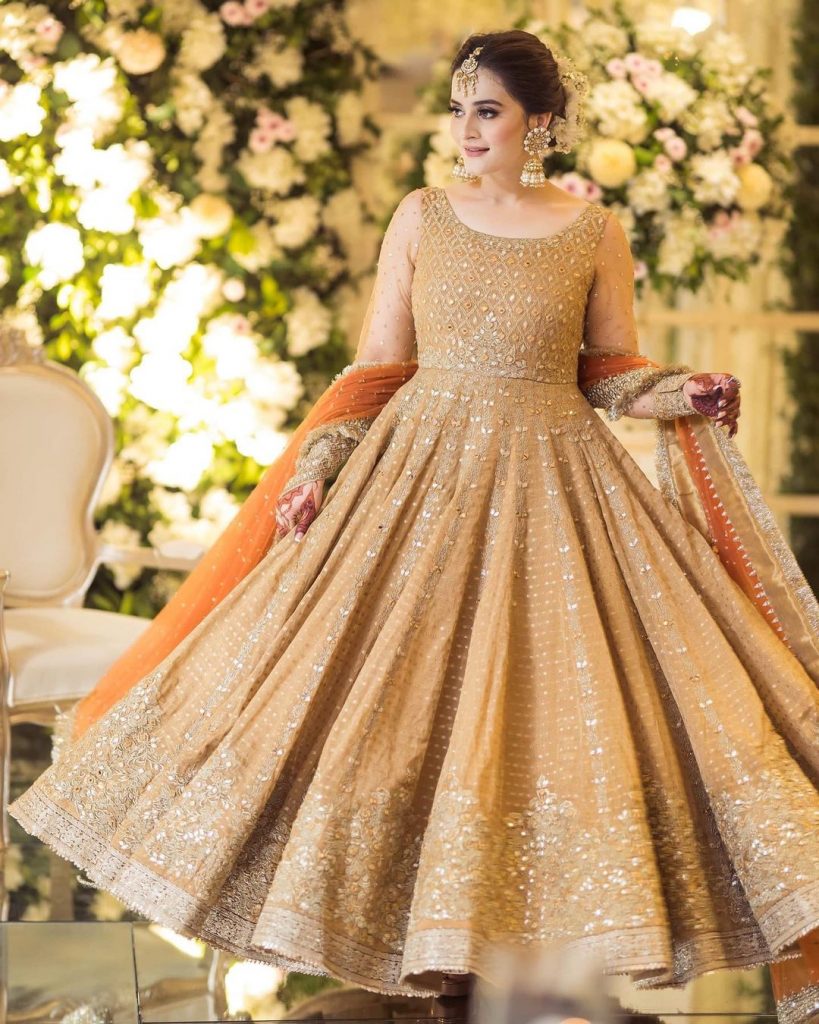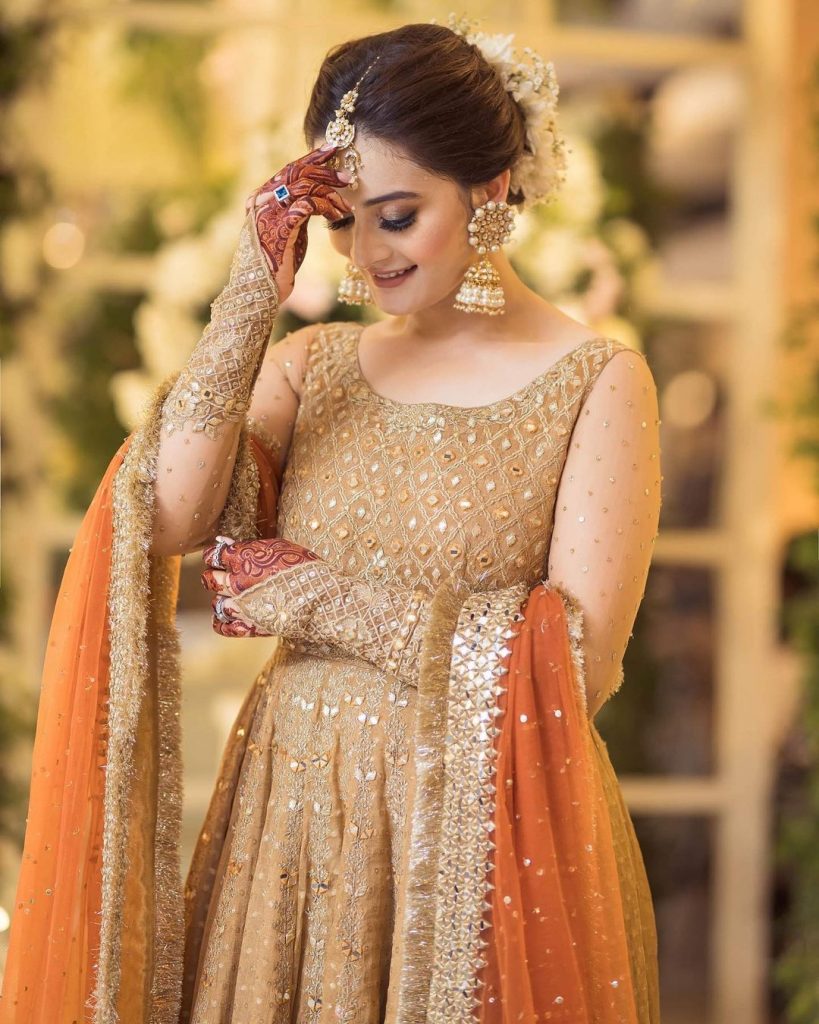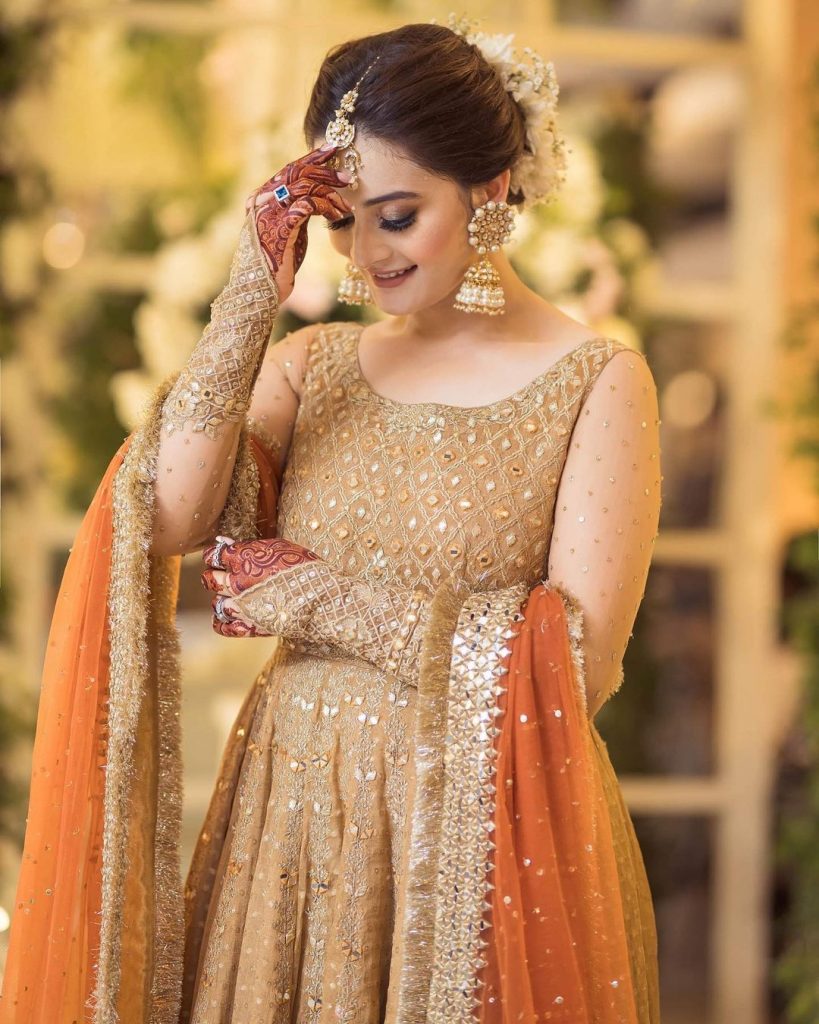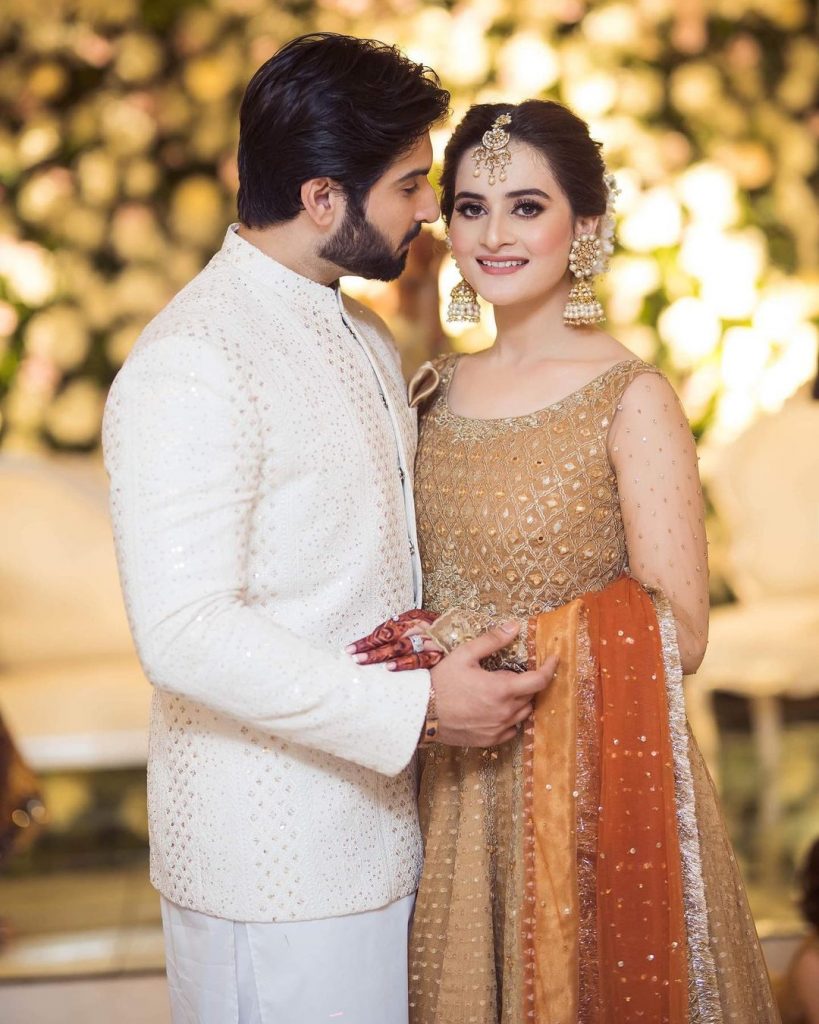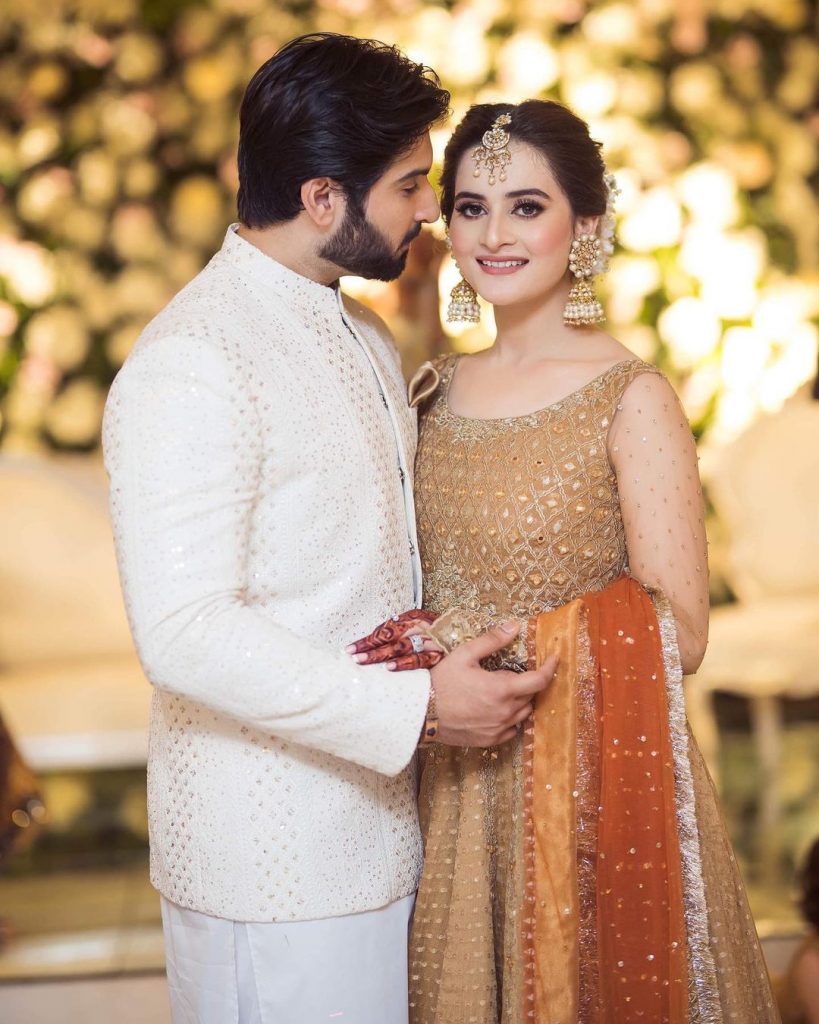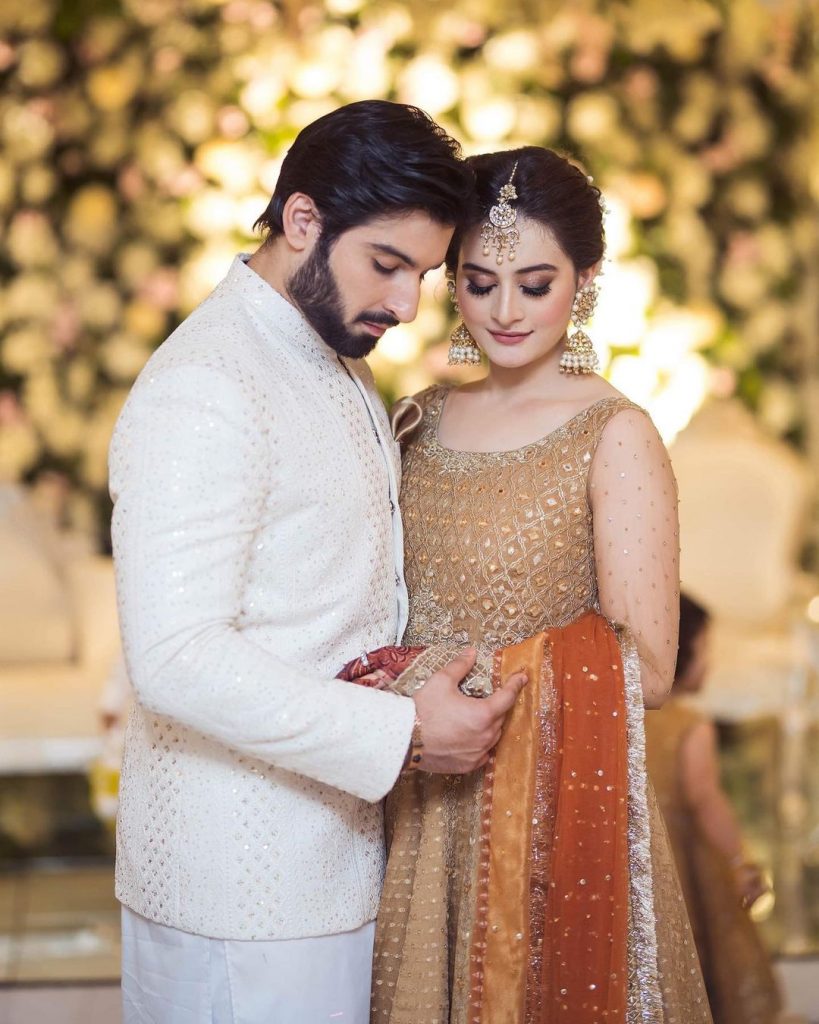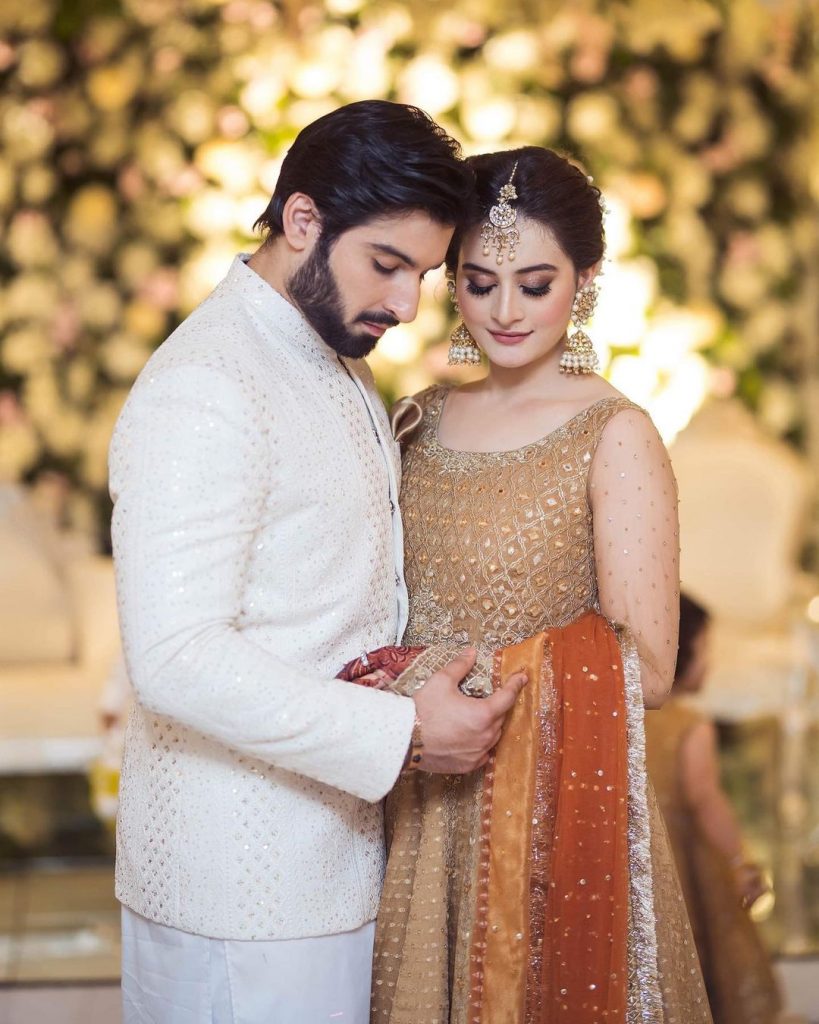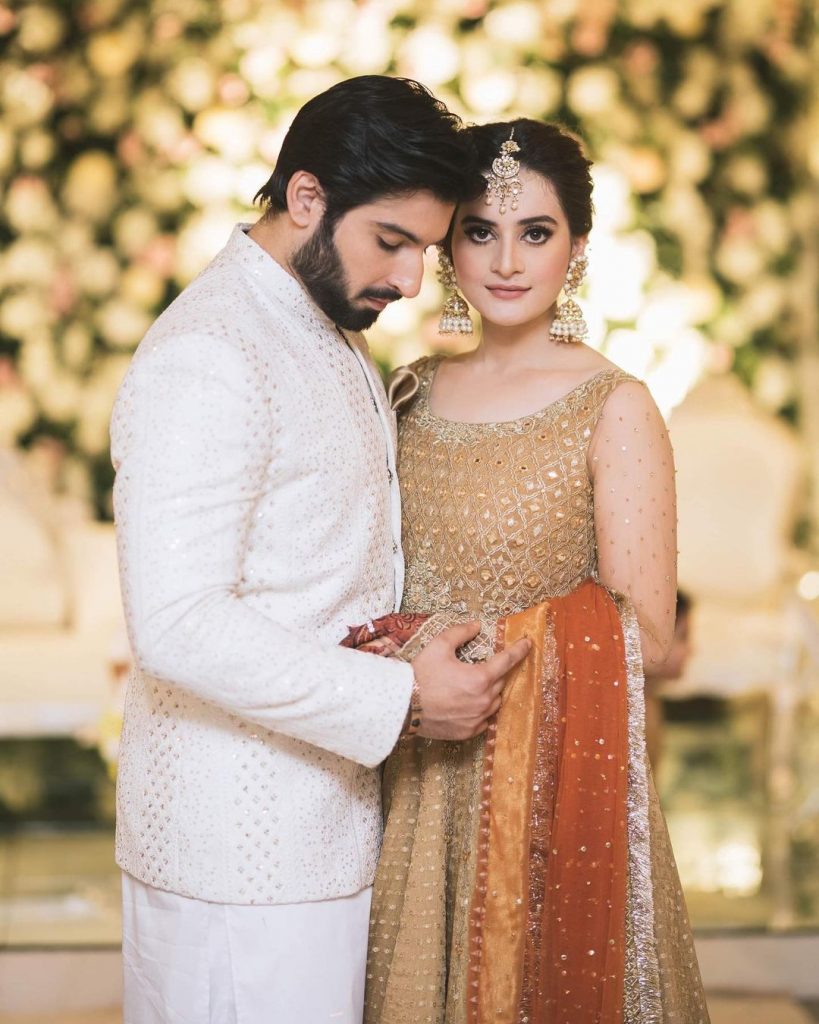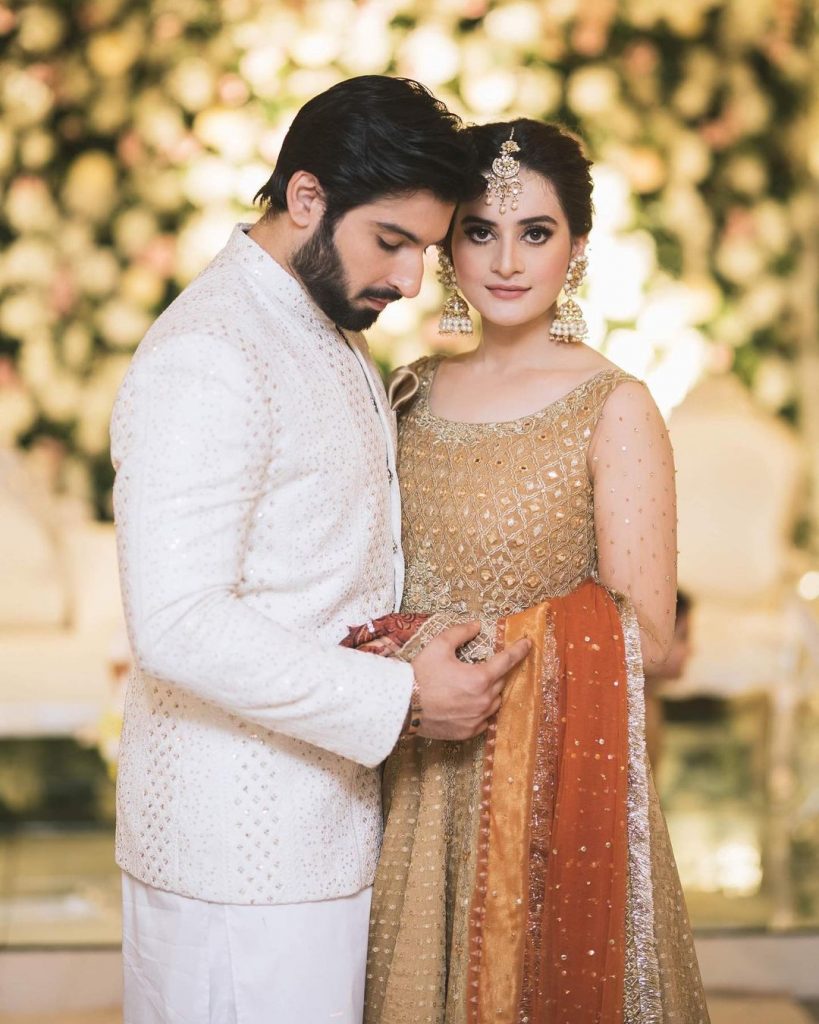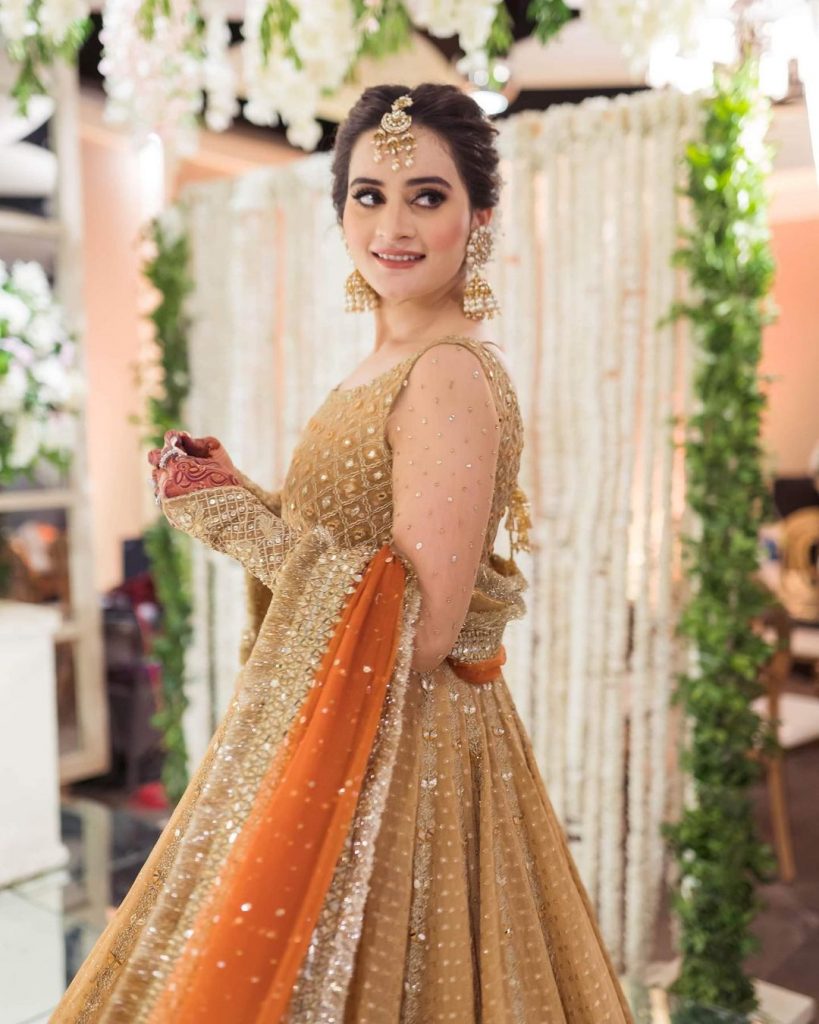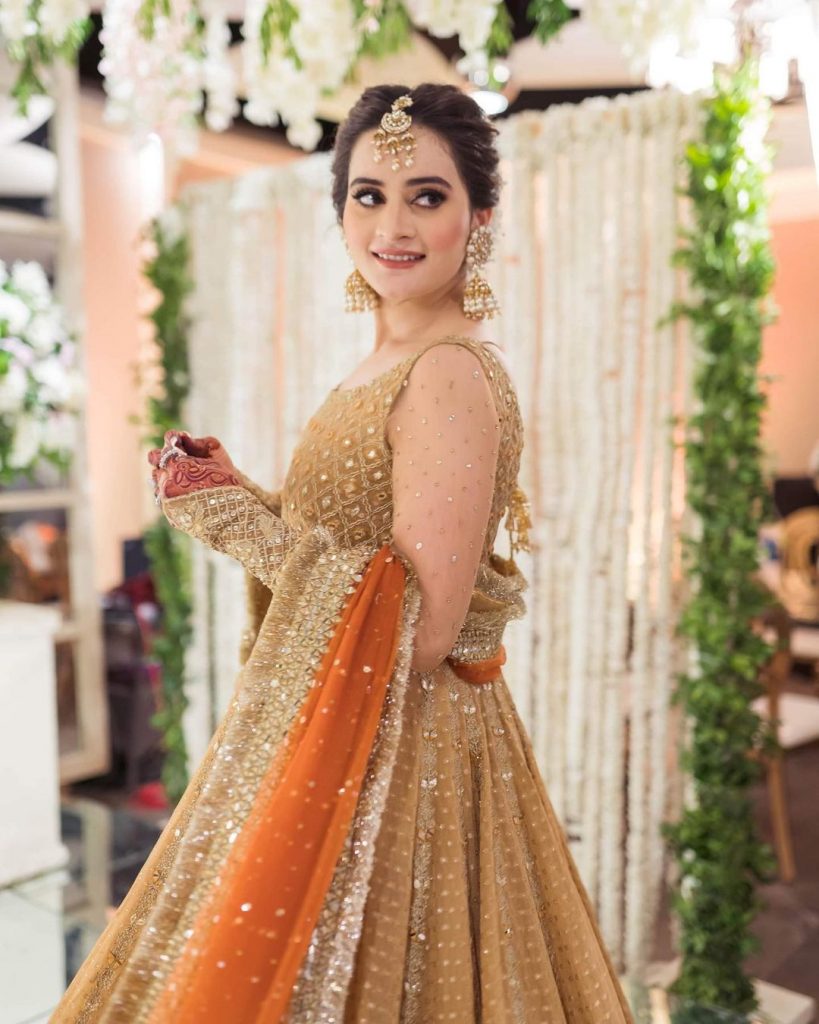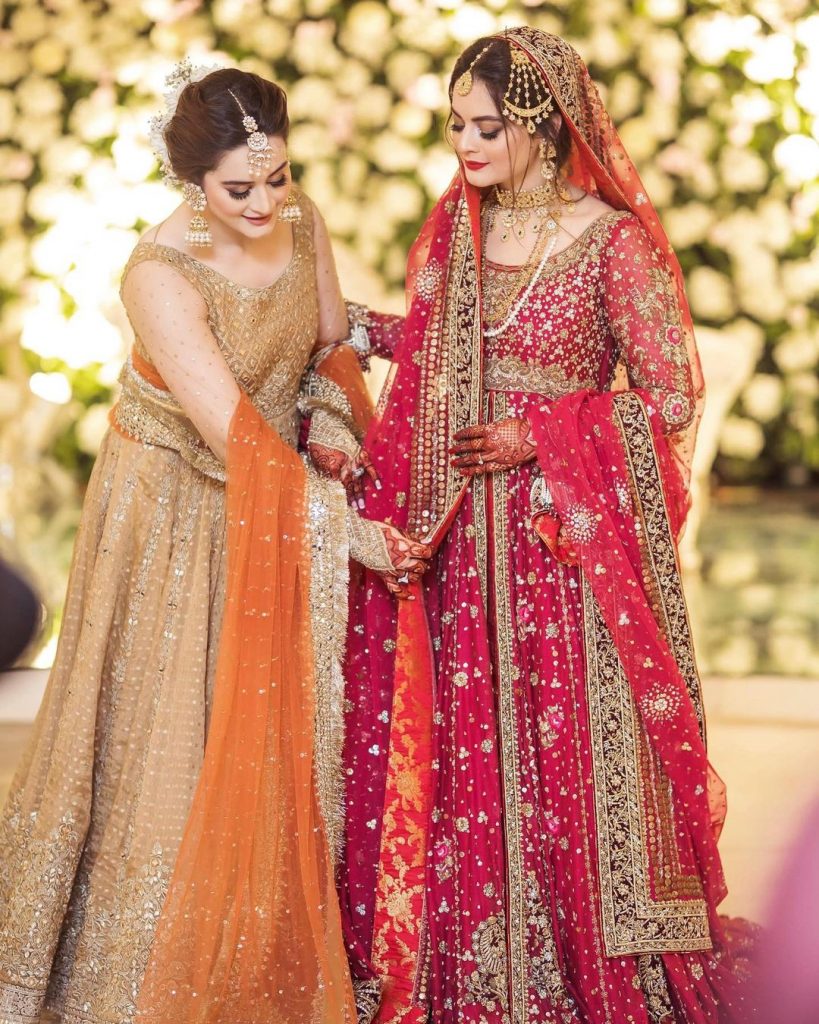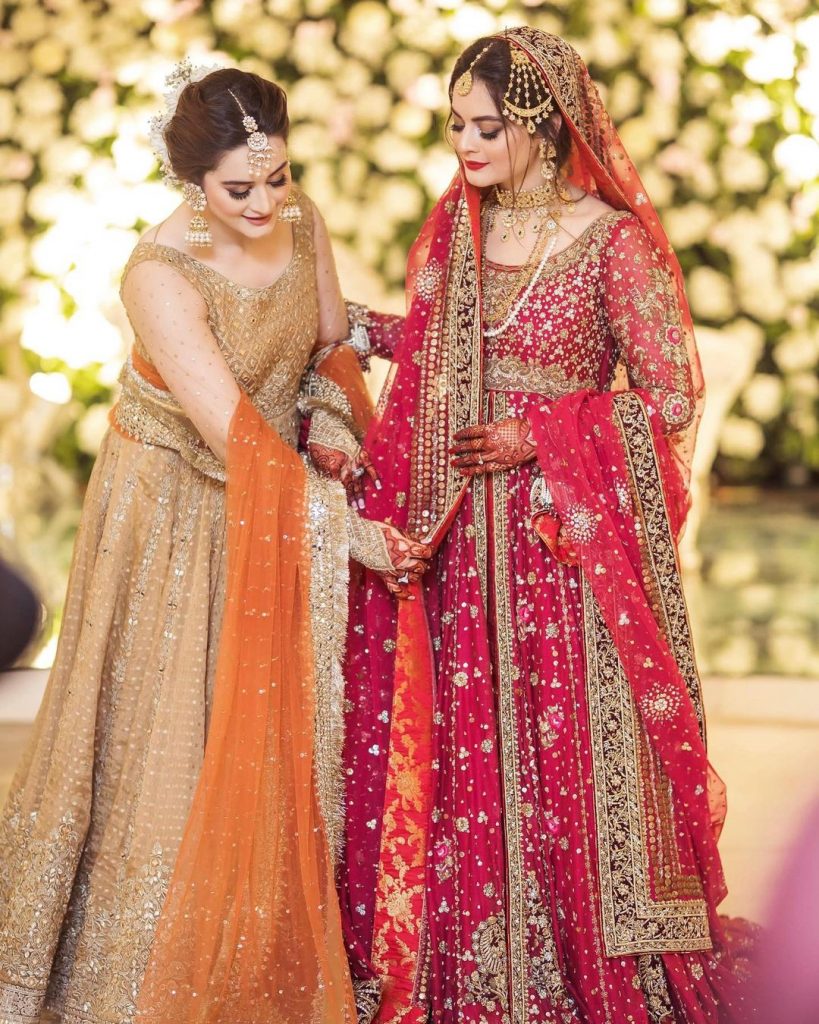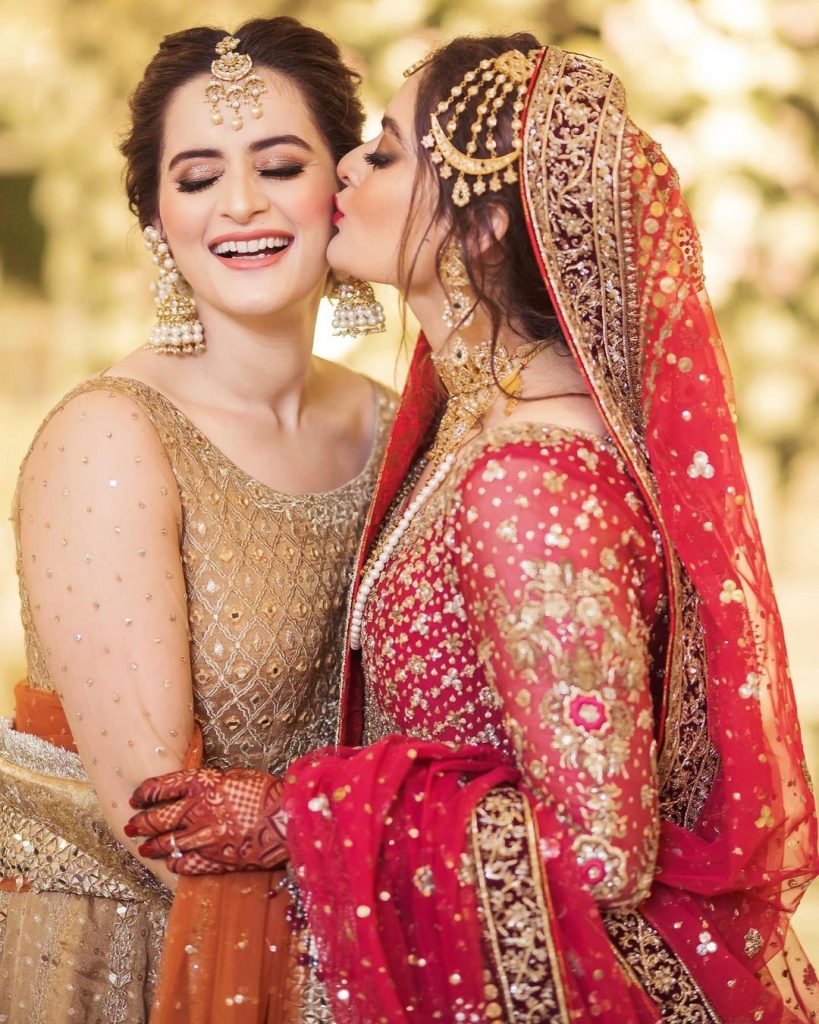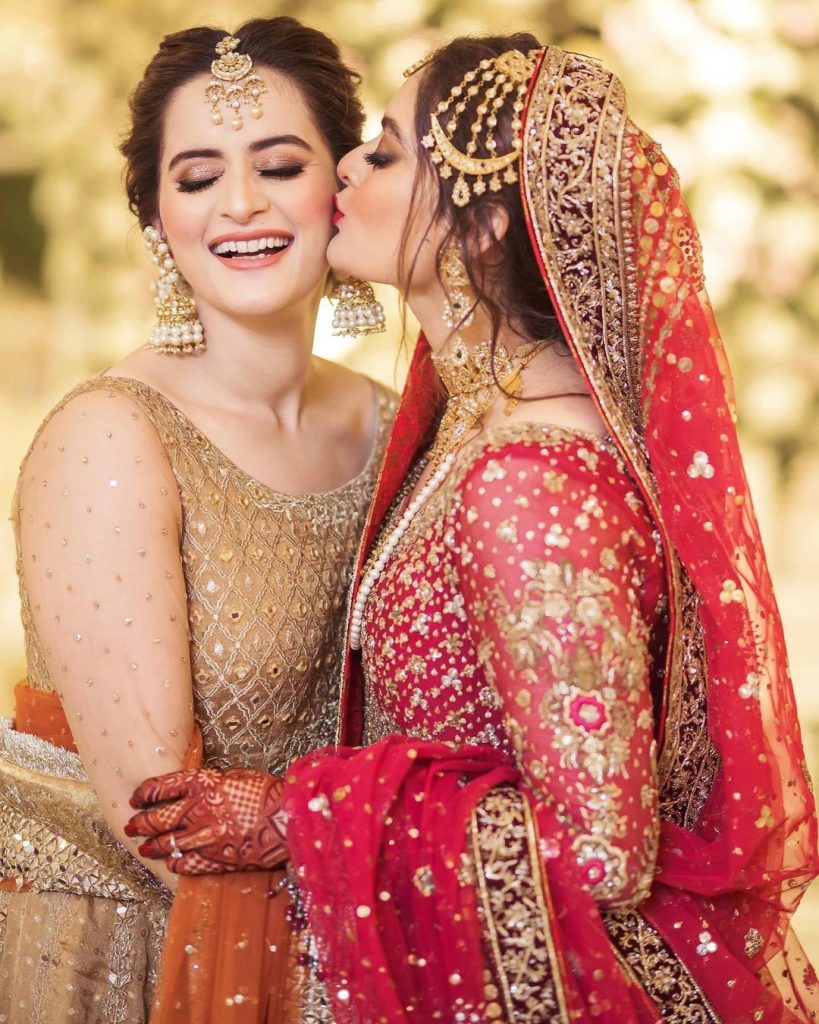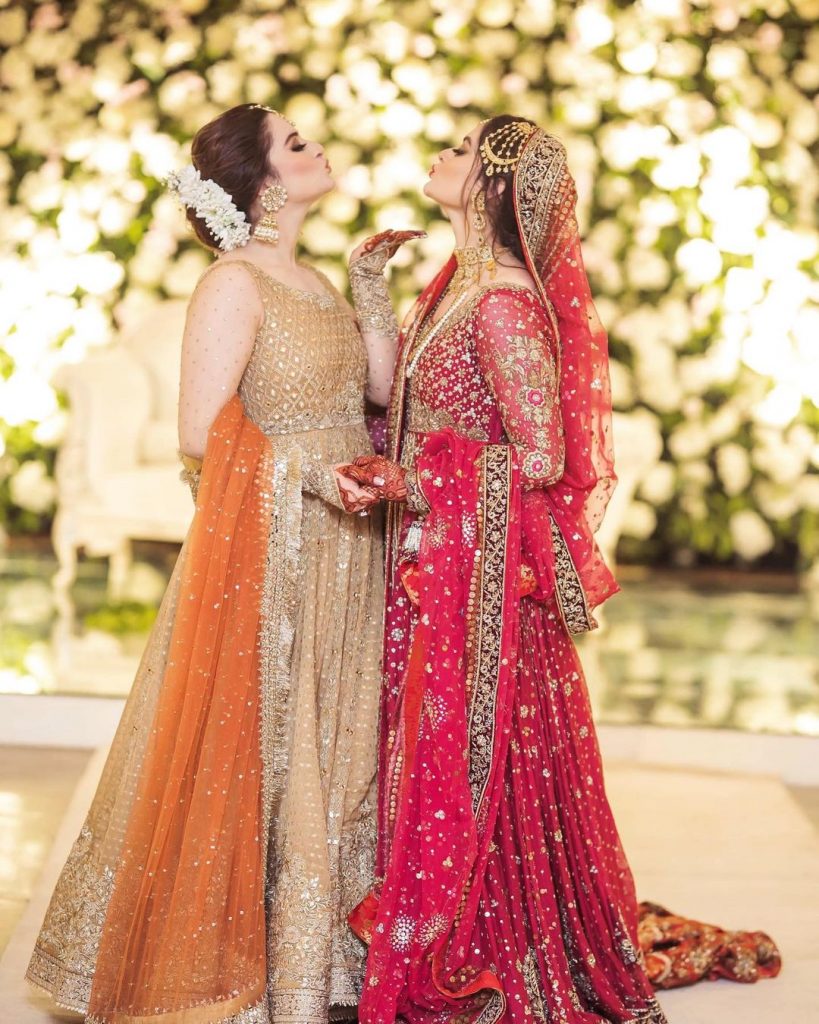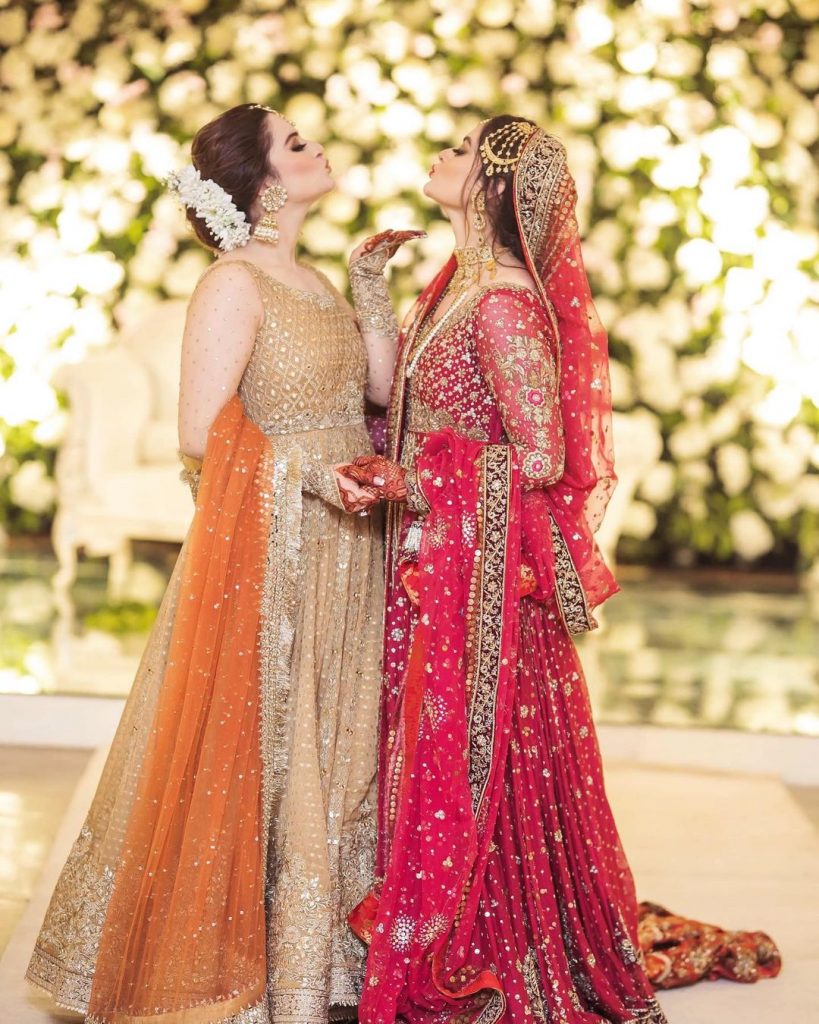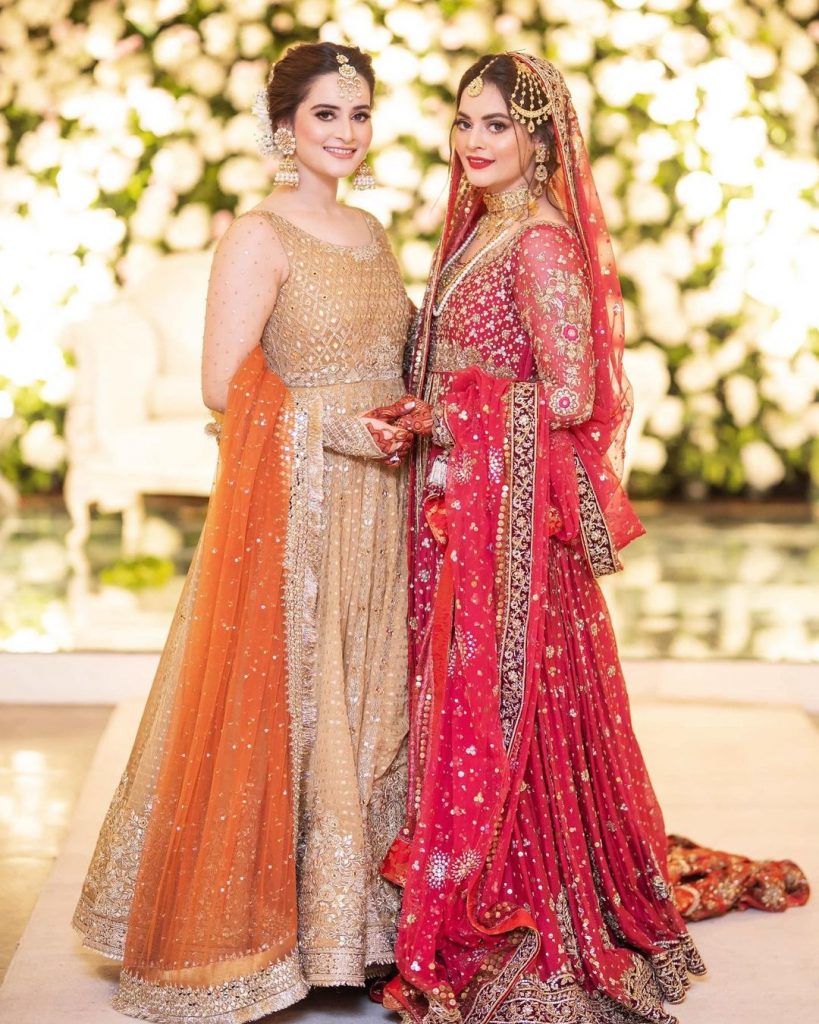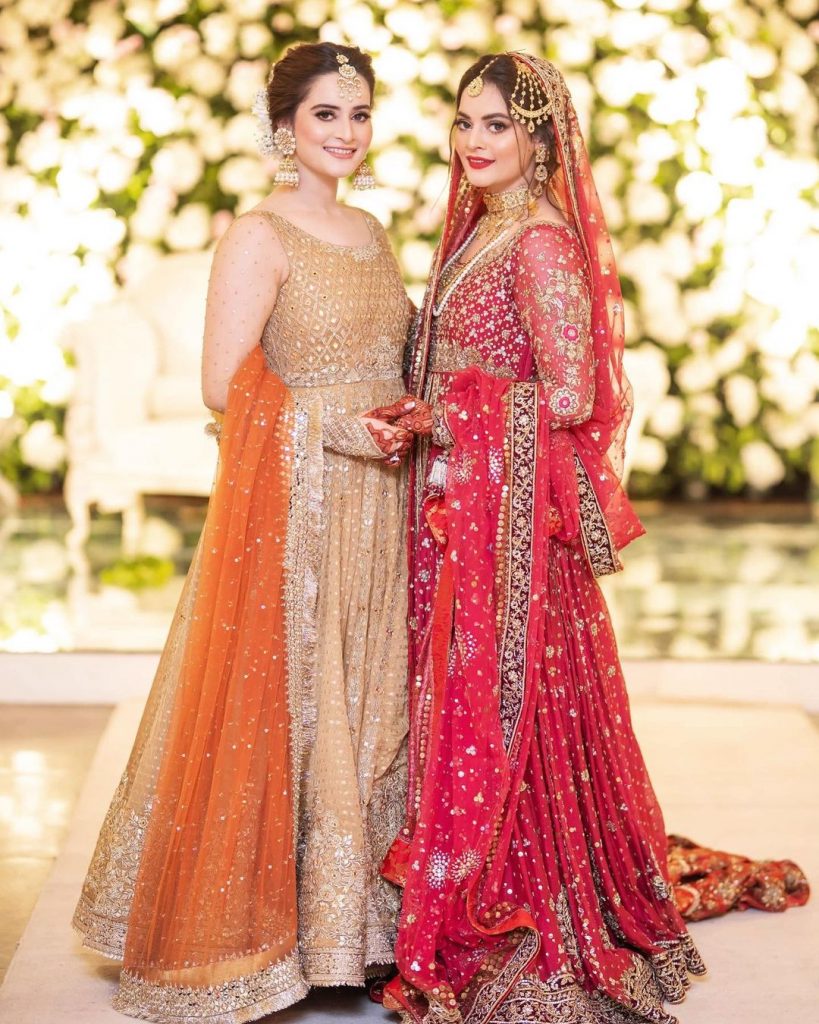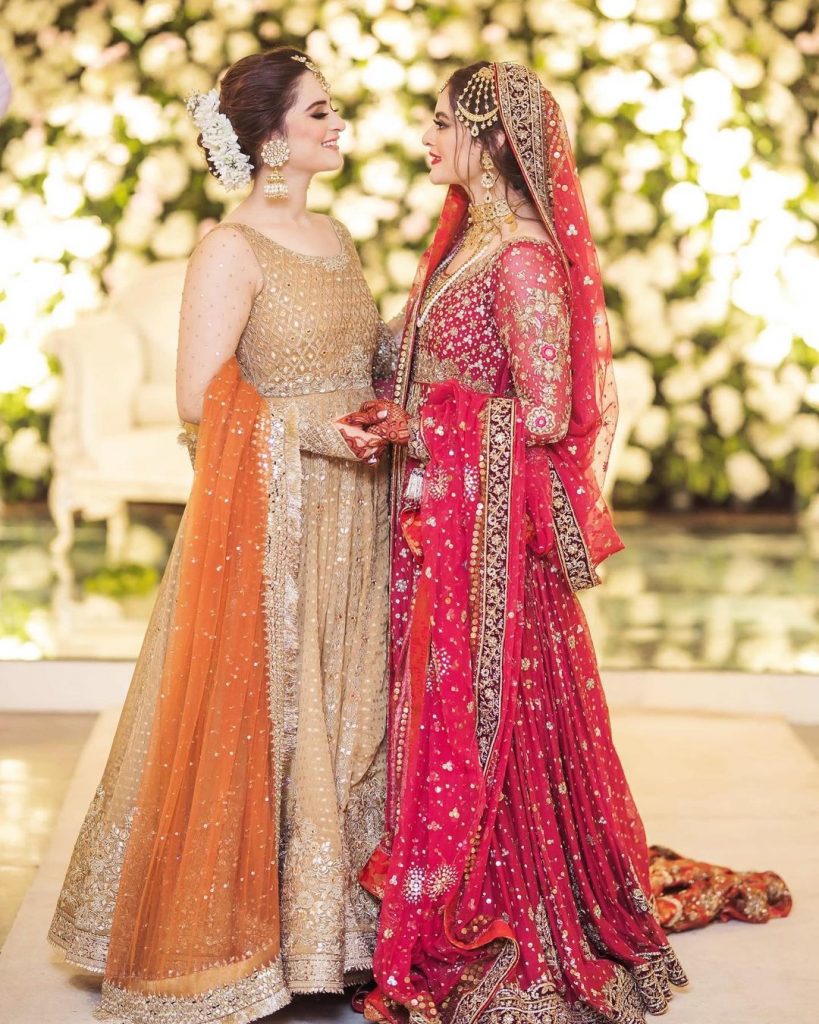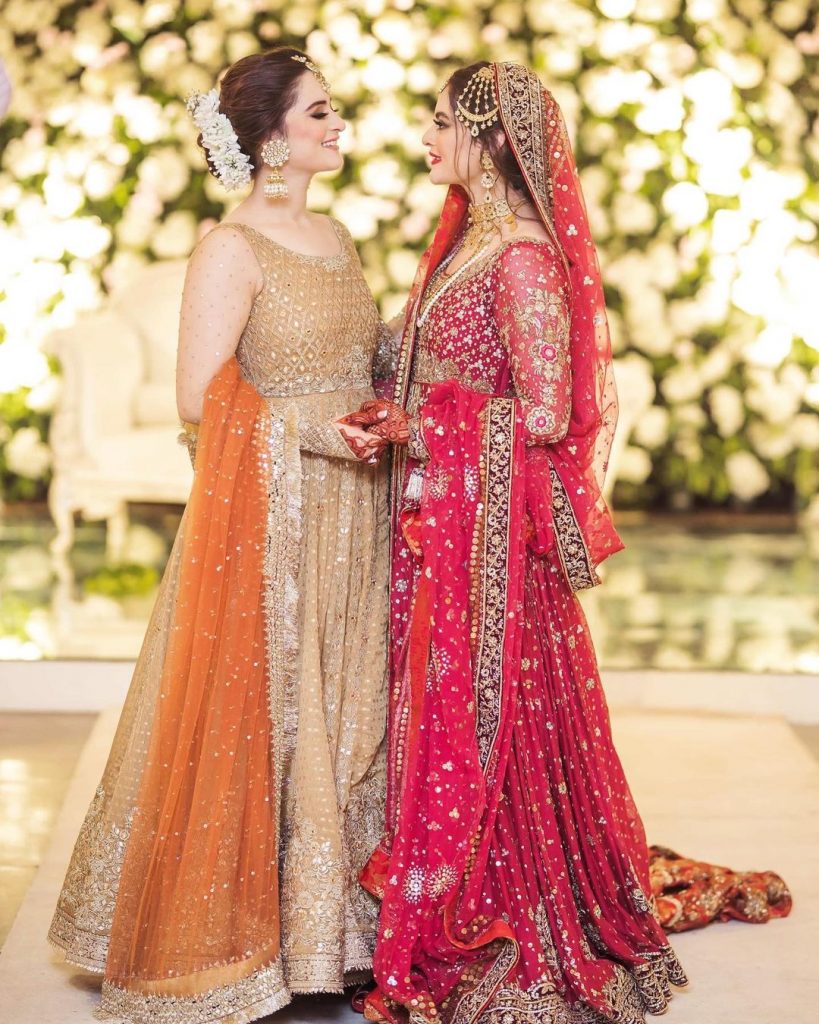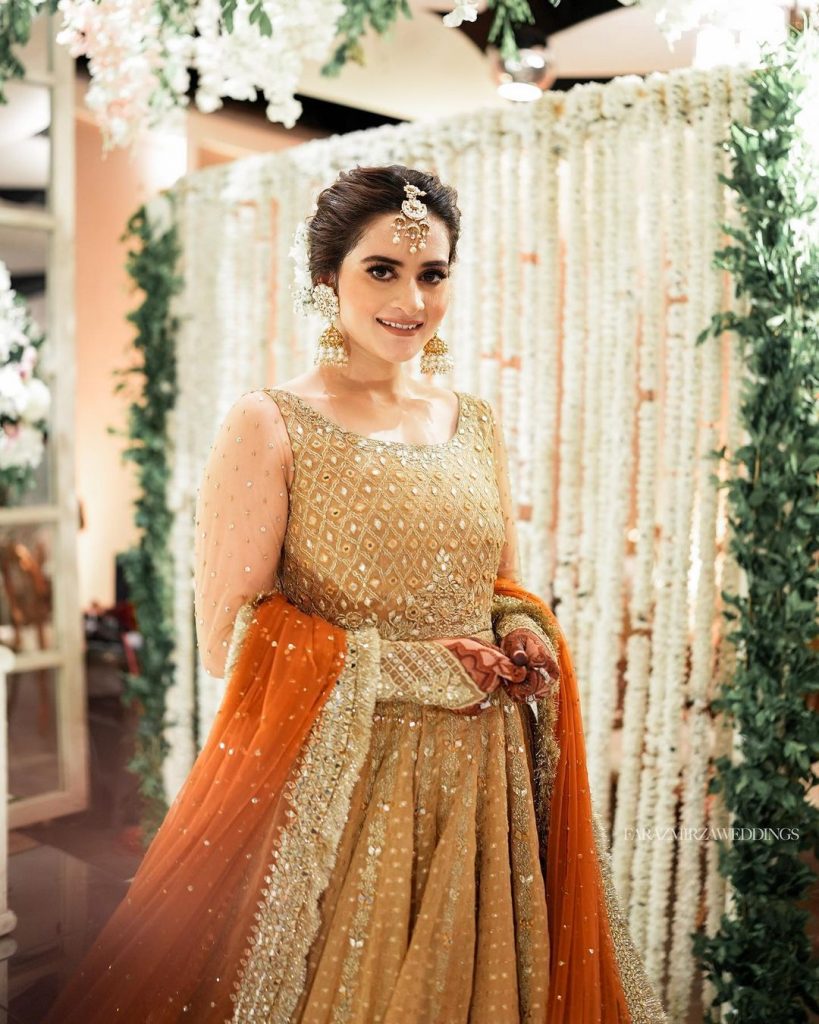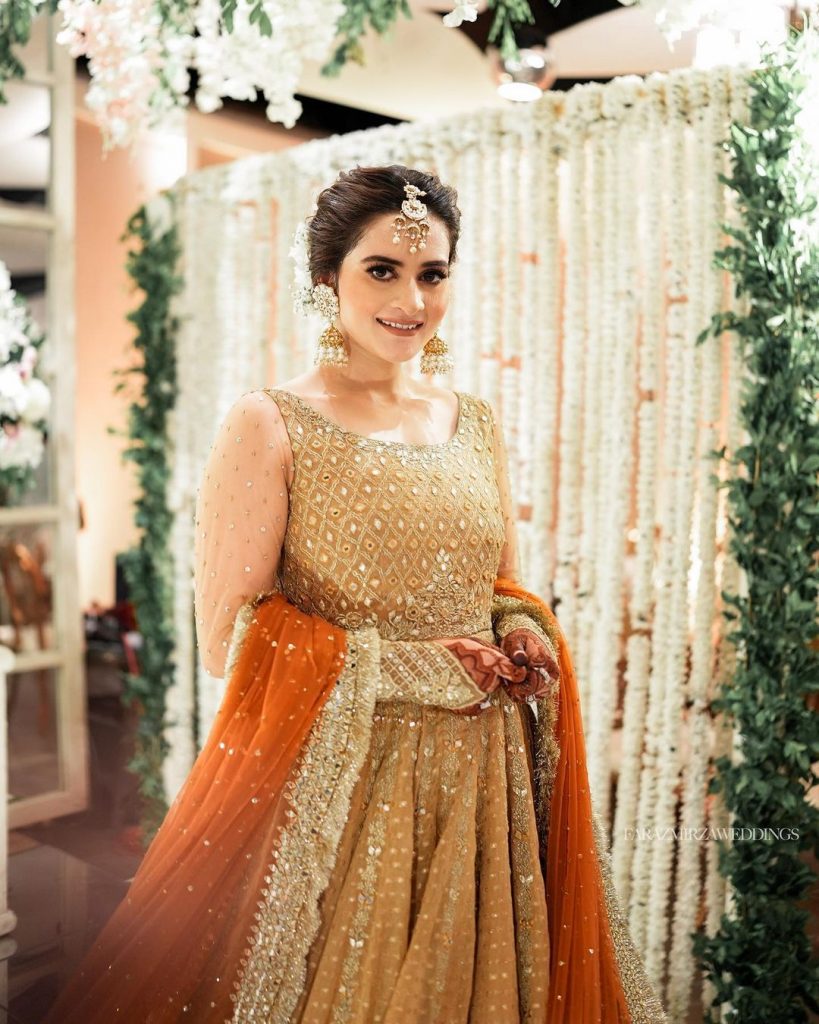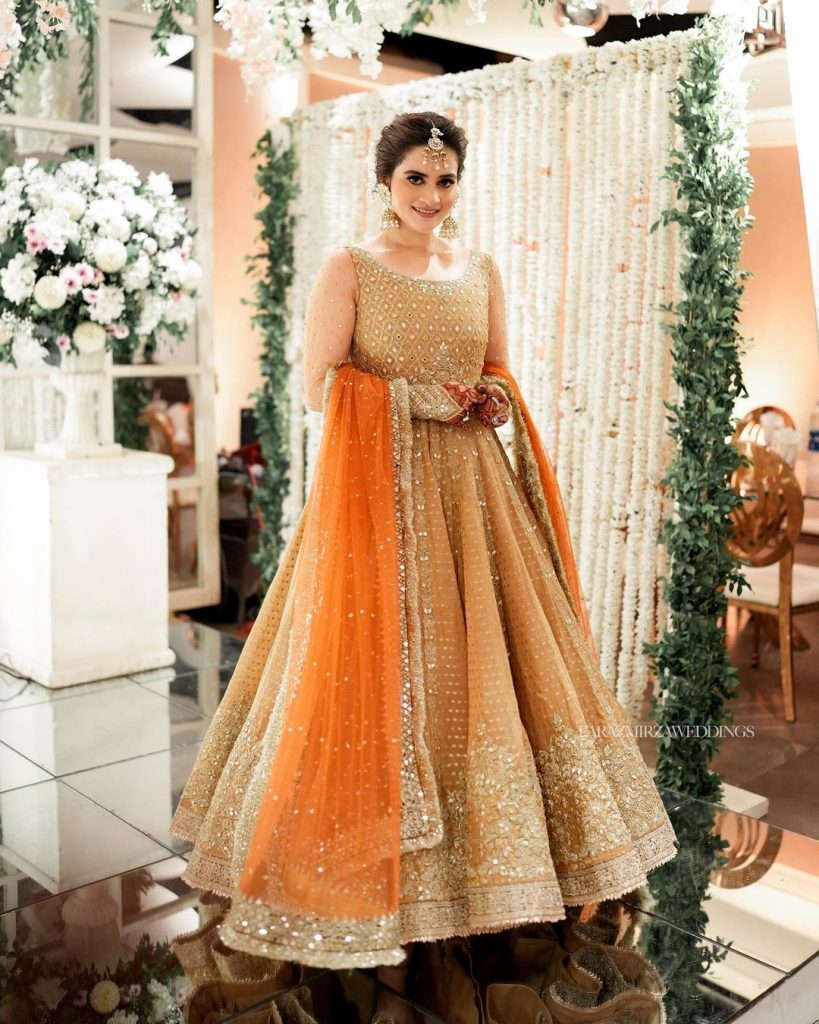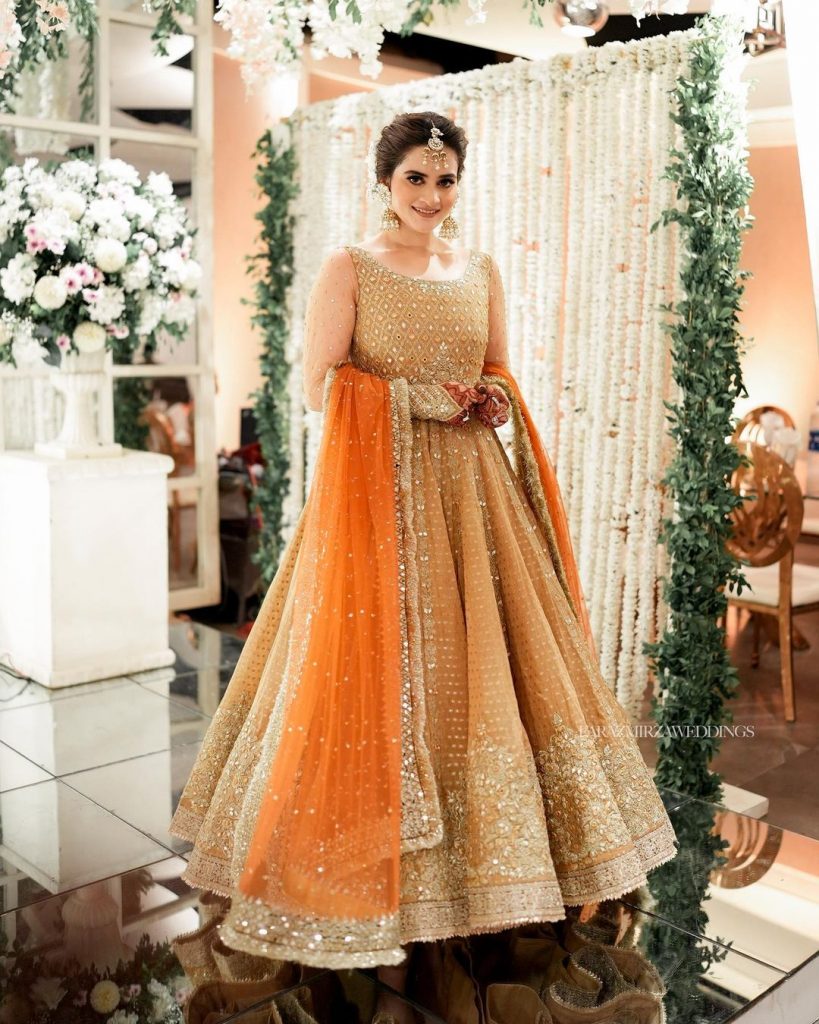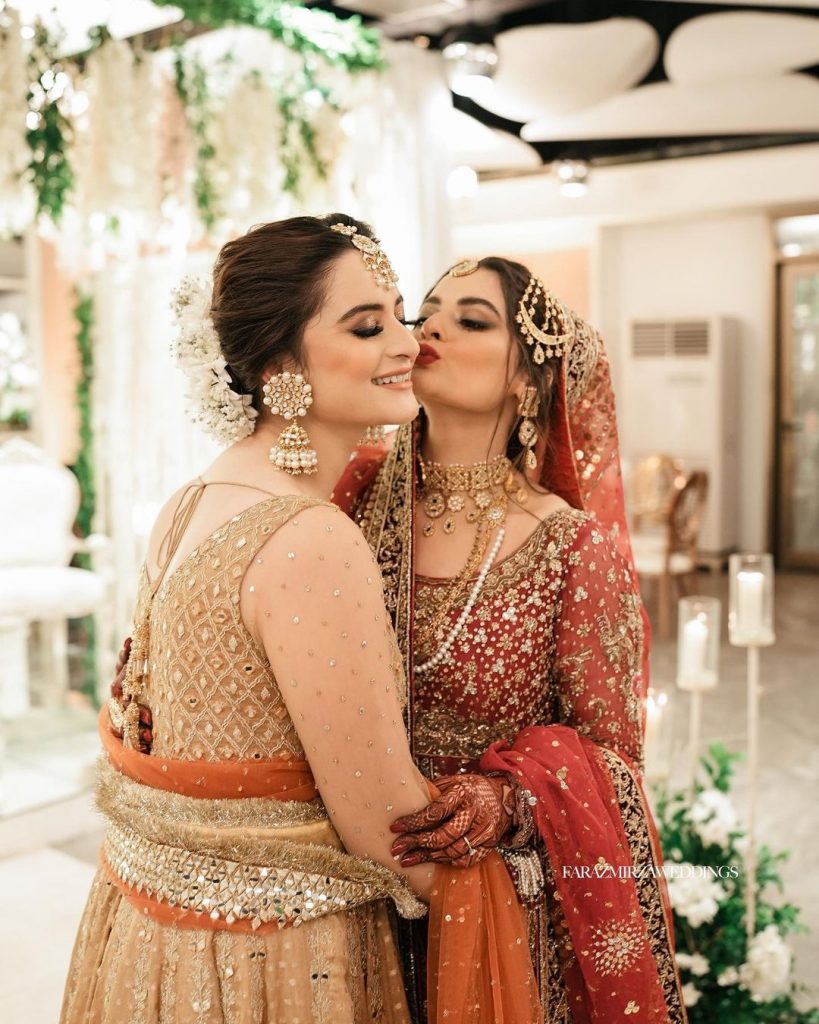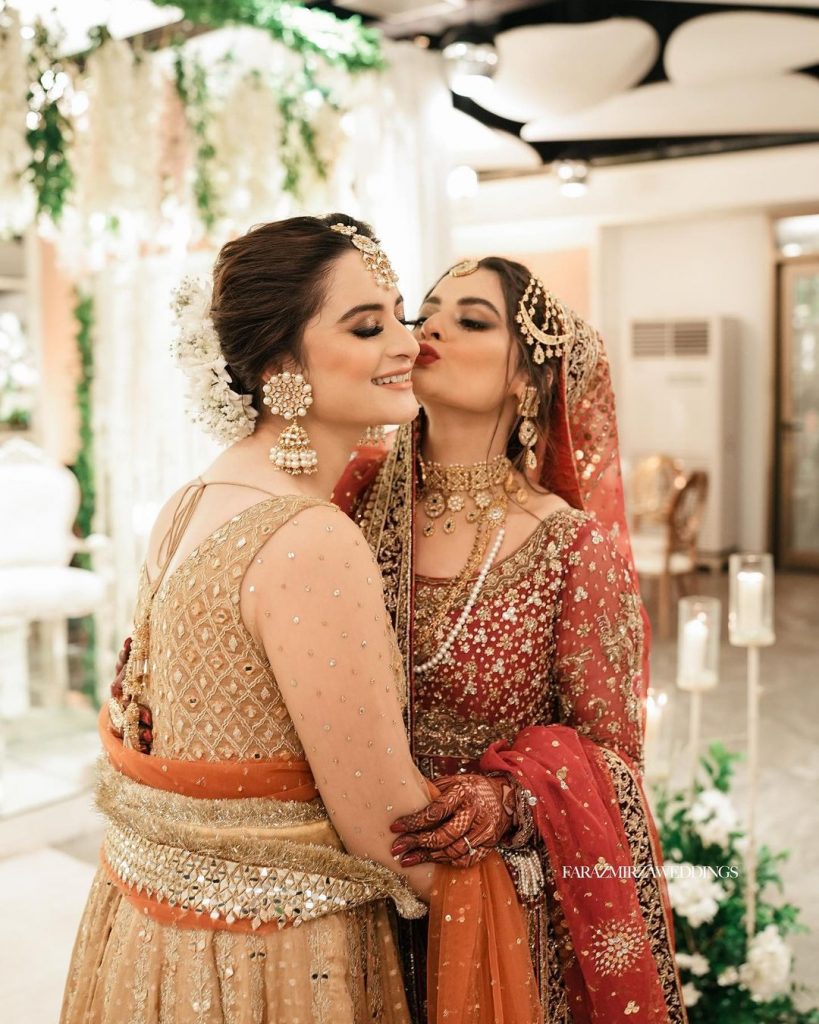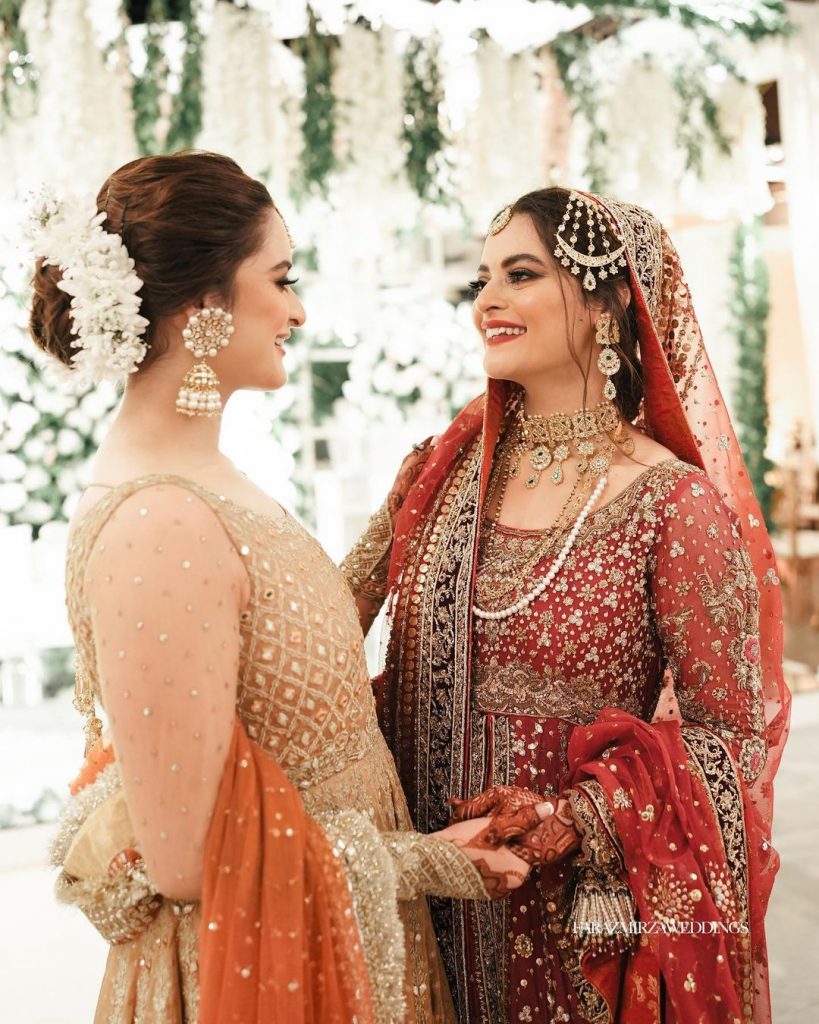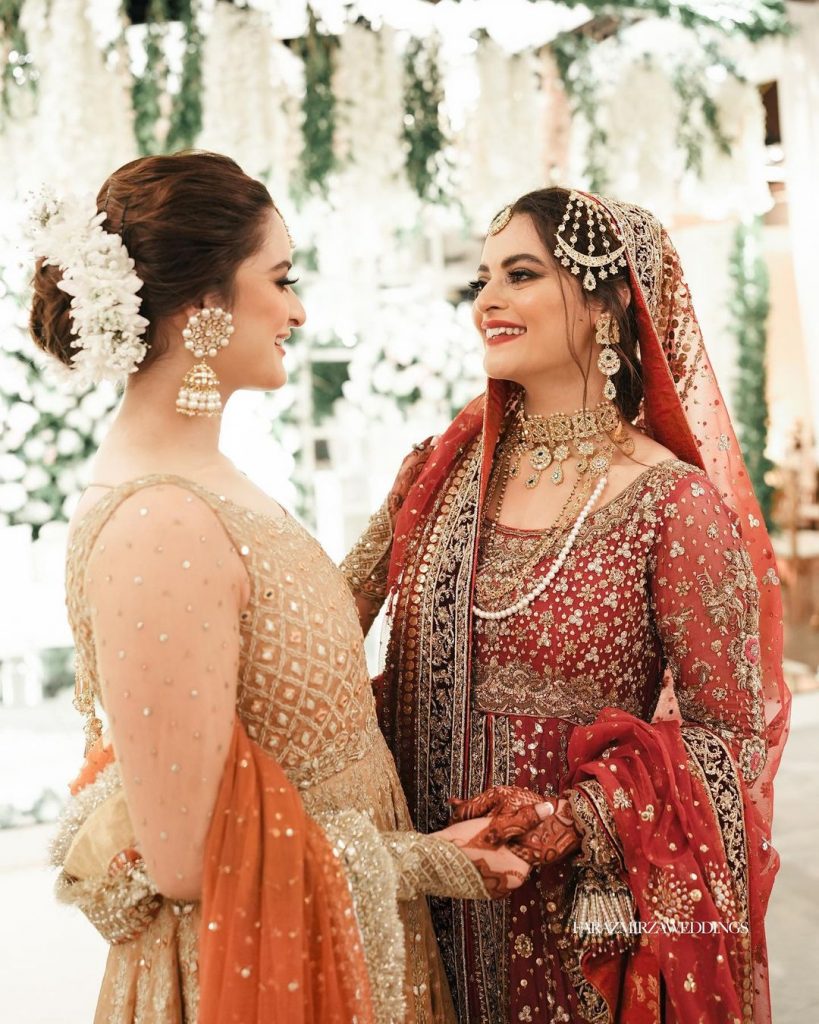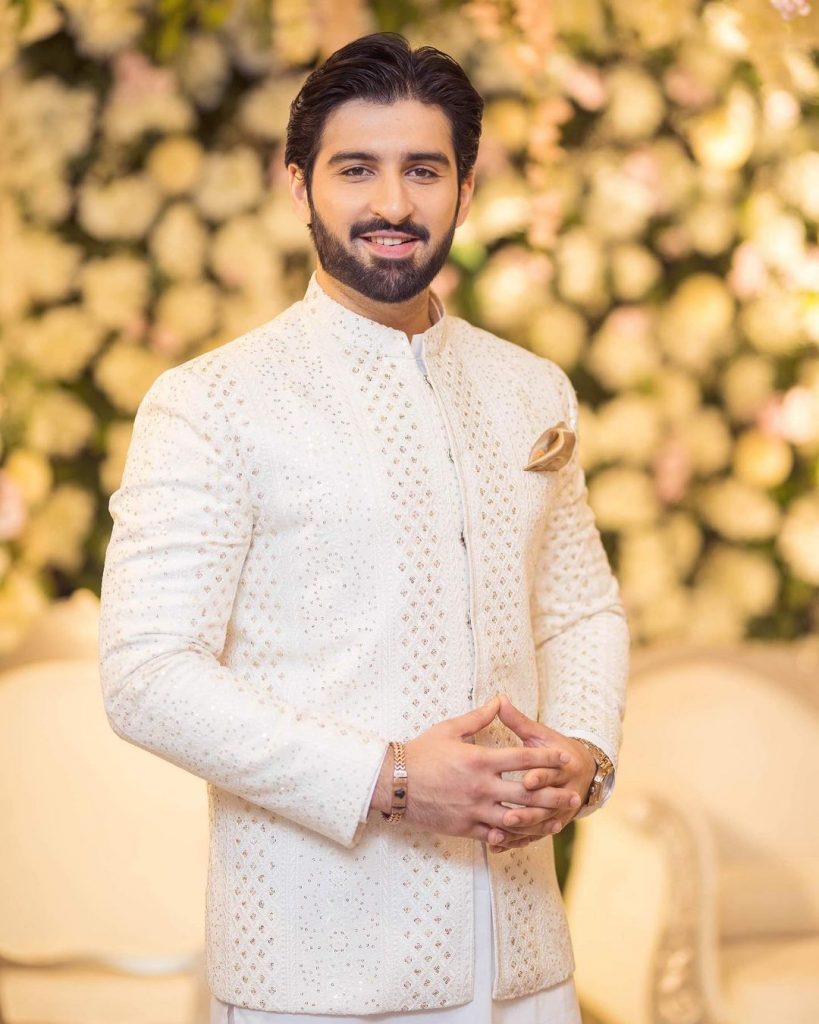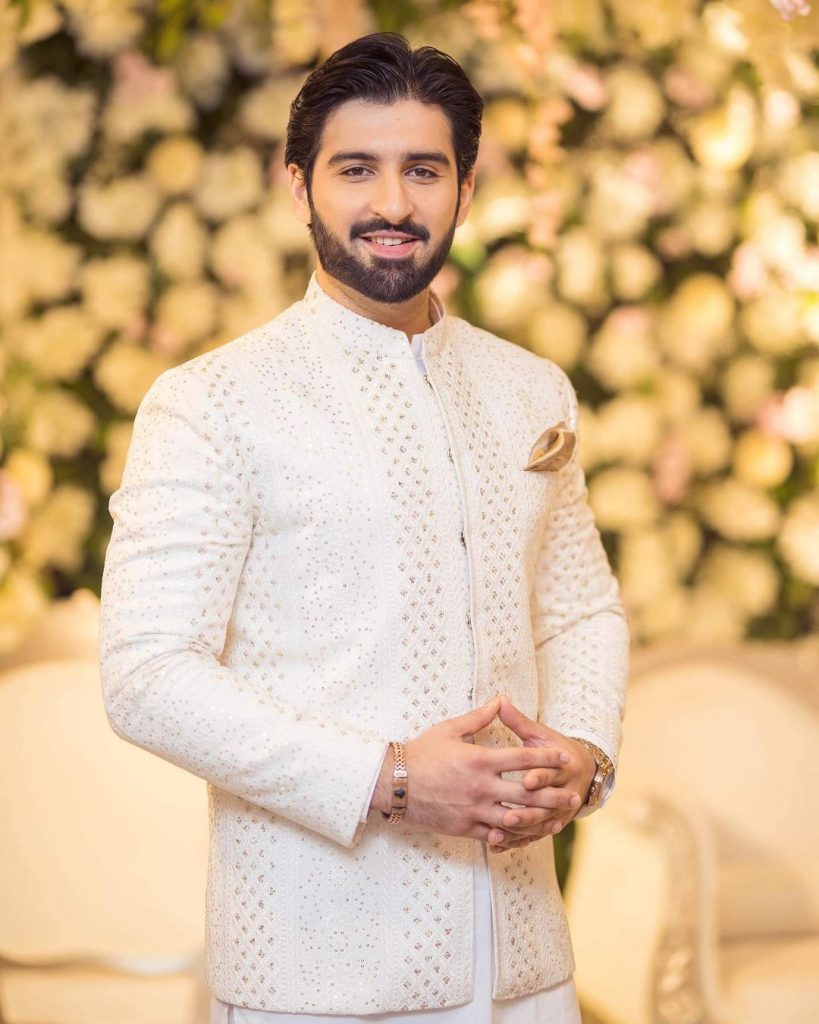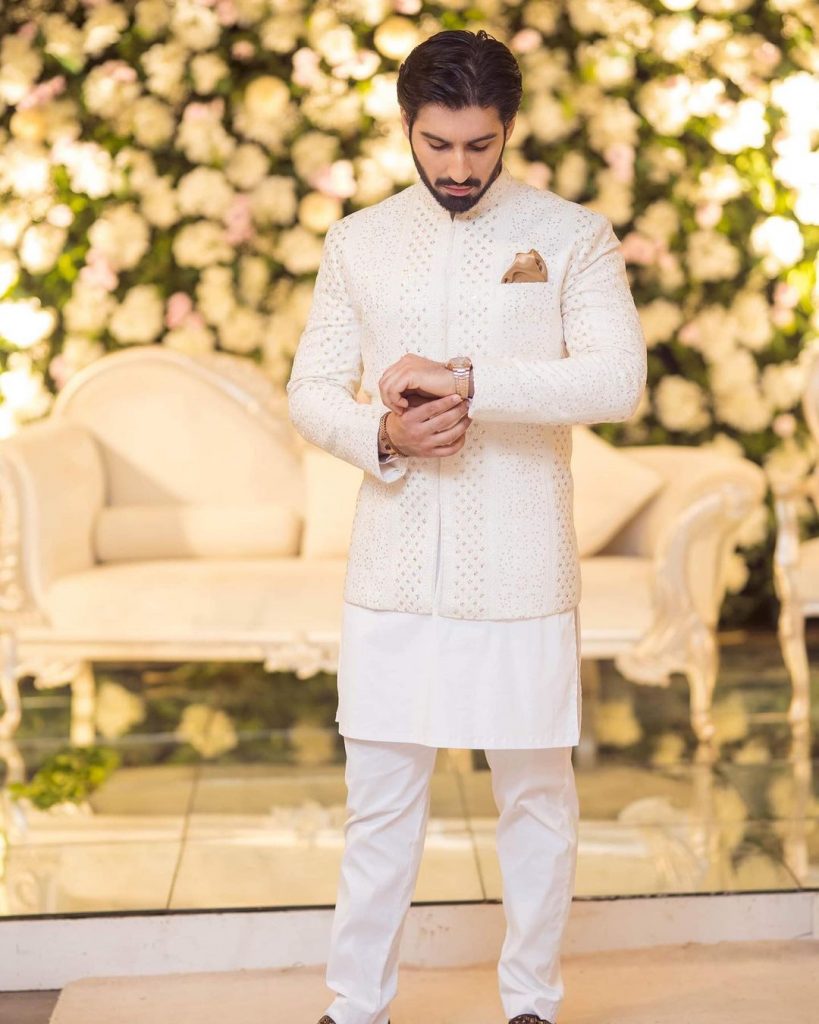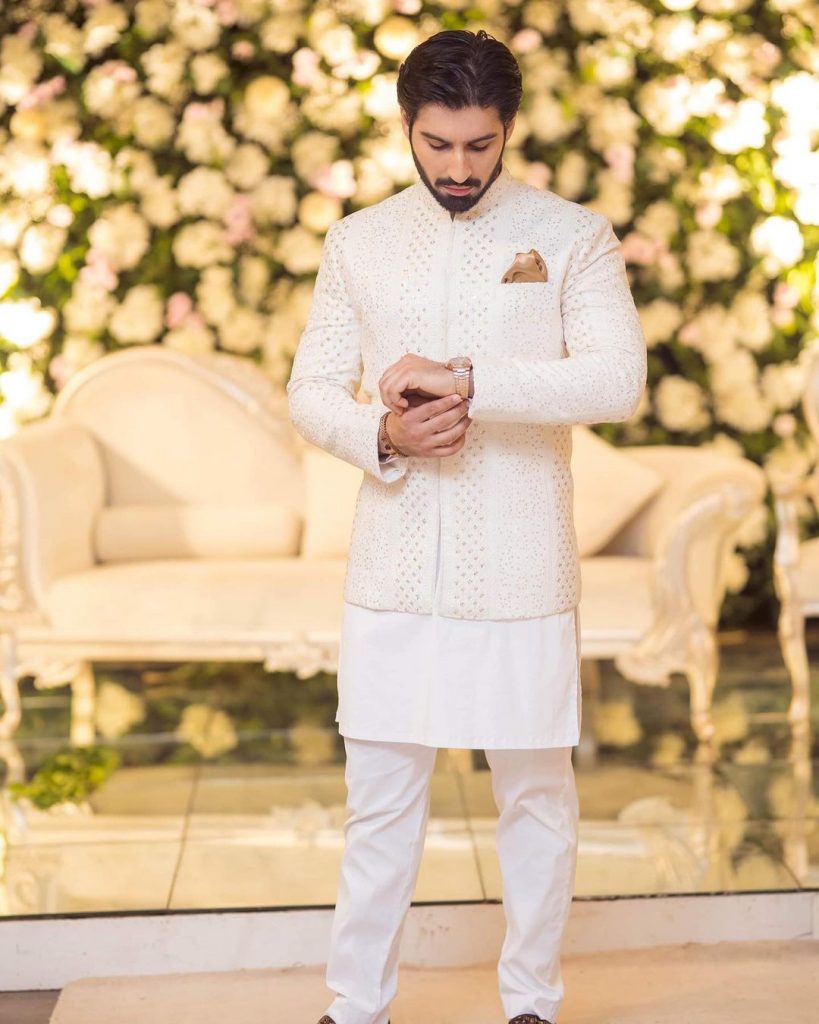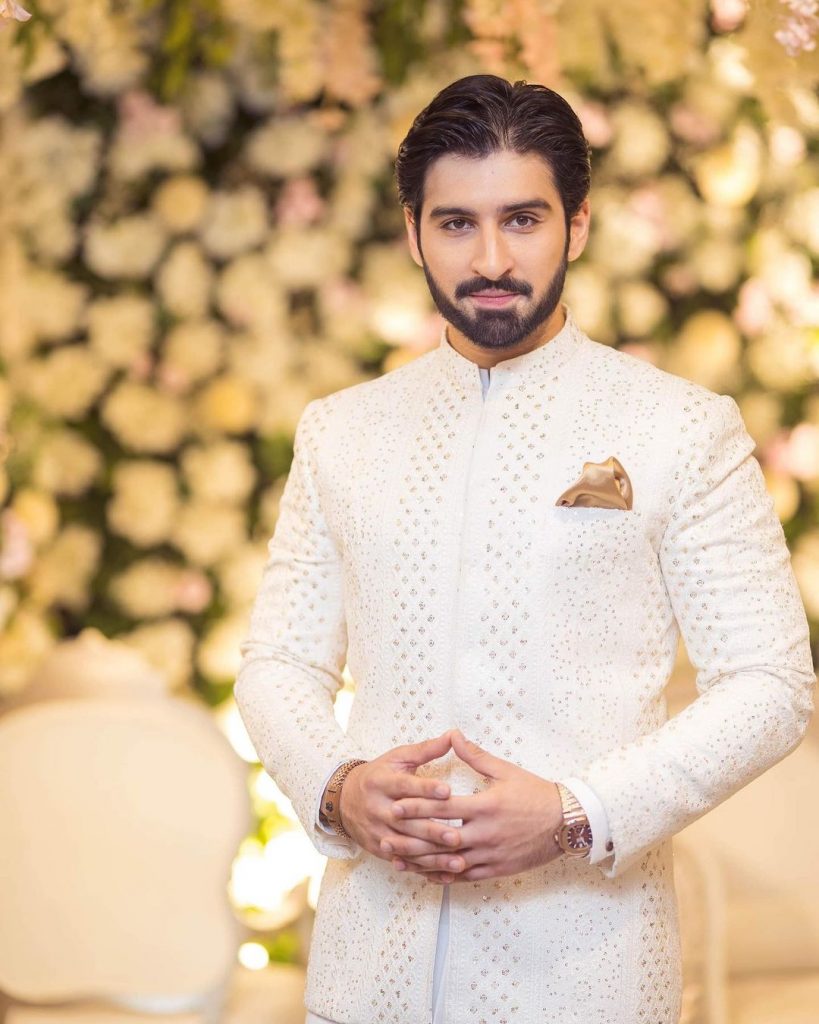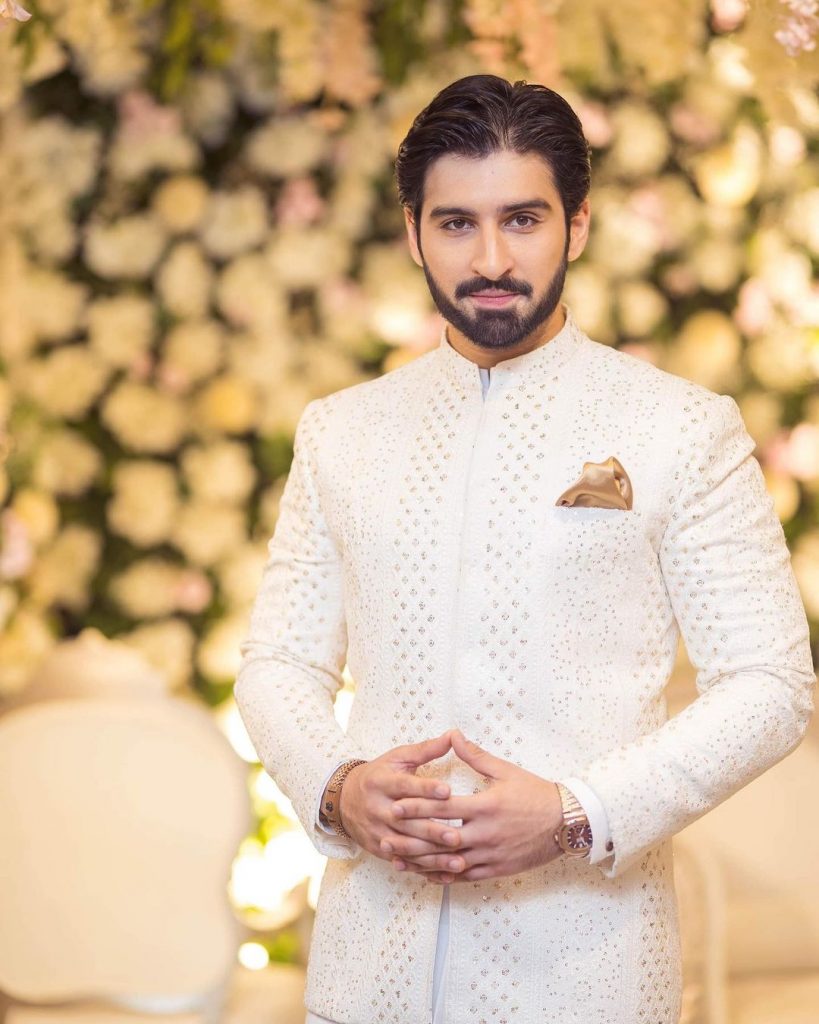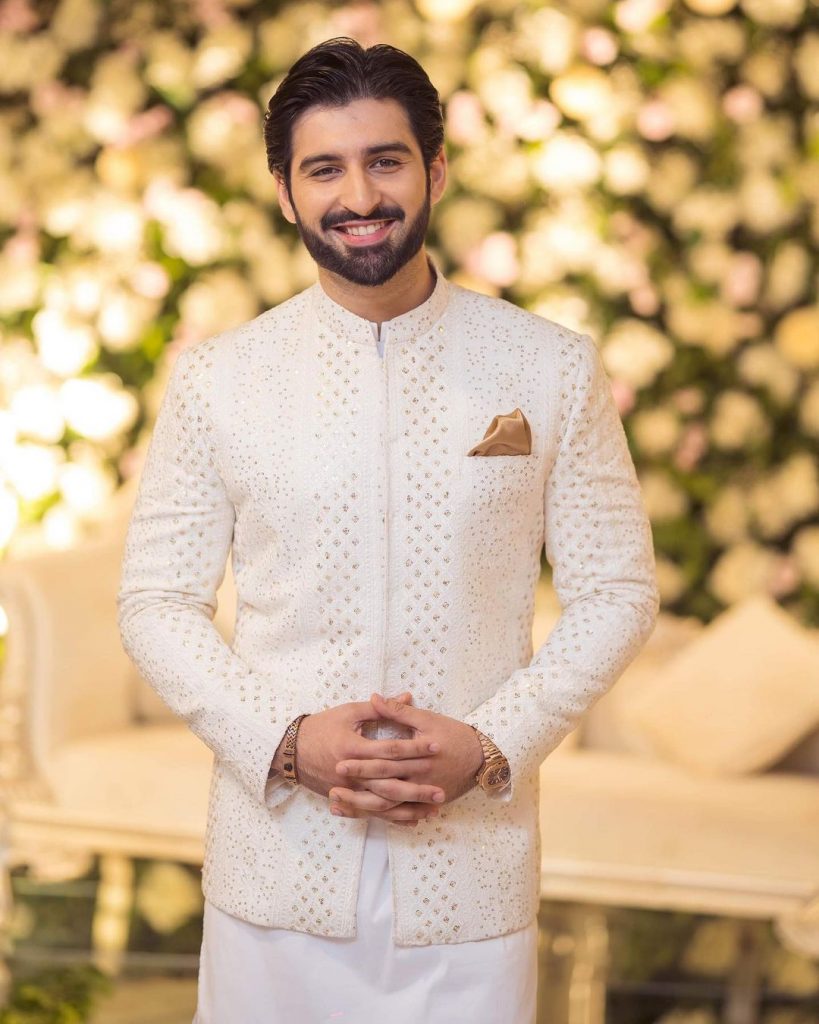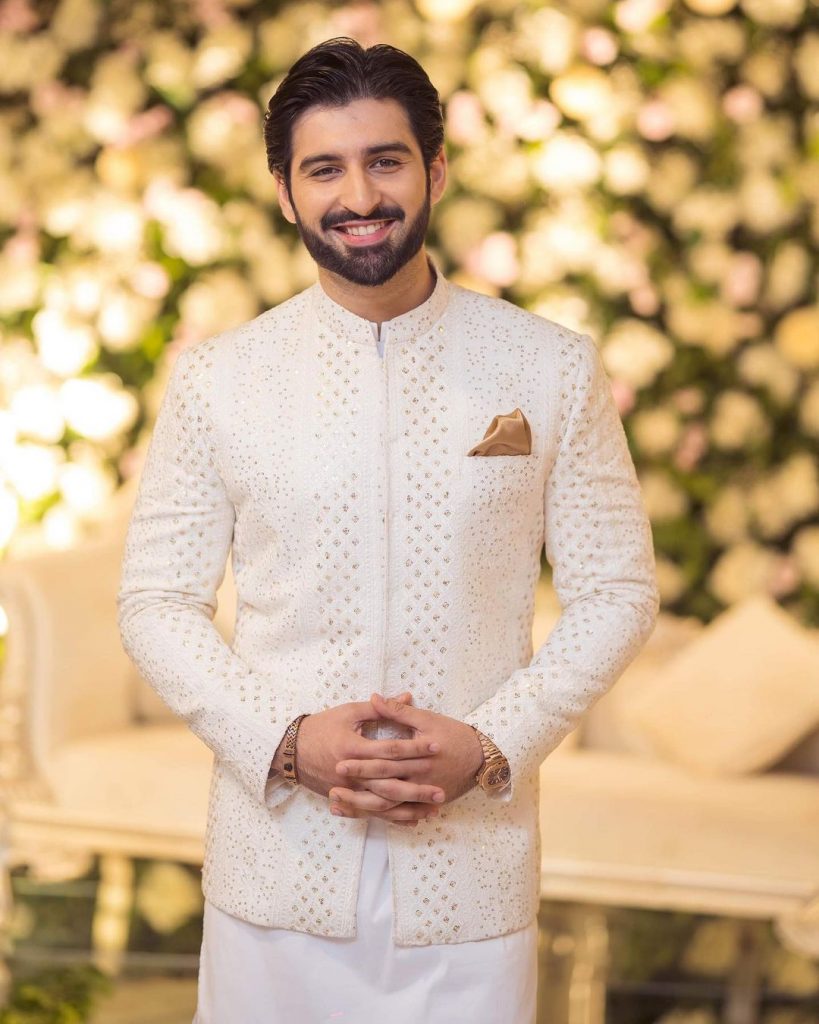 Have you guys seen the pictures? Aren't Aiman and Muneeb looking bewitching together? Want to add something to the story? Feel free to share your views with us!